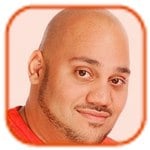 Posted by Andru Edwards Categories: Microsoft, Software,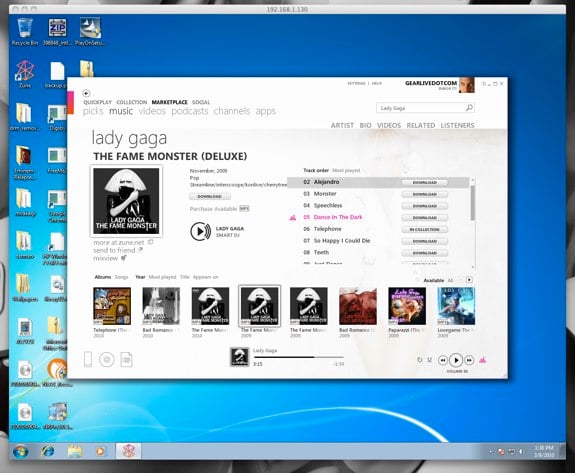 So, after upgrading my PC from Windows 7 Ultimate 32-bit version to Windows 7 Ultimate 64-bit edition, I quickly determined that using Remote Desktop Connection for Mac 2.0 to connect to the PC resulted in no sound coming through the audio redirection feature. It took a bit of Googling to figure out exactly what was going on, but as it turns out, the x64 editions of Windows Vista, Windows 7, and Windows Server 2008 simply don't include the audio redirection feature for the Remote Desktop Mac client. You'd think Microsoft would fix this themselves with a patch, but instead, they offer a Hotfix download. If you are unfamiliar with Microsoft Hotfixes, it's pretty much an annoying process. You head to the kb article to find out about the problem, then request that a link to the hotfix download be emailed to you (because they couldn't just put a download link on the help page?,) then you download the fix and attempt to open it. You then realize that the email with the download link also includes a password that you need in order to even run the fix.
C'mon, Microsoft, can we improve this asinine process?
At the very least, at the end of the day, the Hotfix worked, and I am again able to remote in to my PC from my Mac to listen to Zune. Good times.
Read More

| Hotfix: Audio Redirection in 64-bit Windows for Remote Desktop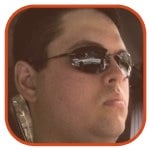 Posted by Dan Hughes Categories: Cell Phones, Google, Handhelds,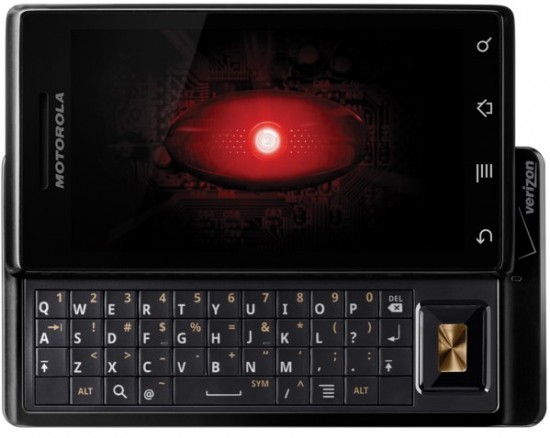 We recently reported an issue regarding the Motorola DROID and it's MMS problem, and it looks like we've tracked down the issue.
After some hefty research (read: lots of Googling and failed MMS messages,) we finally stumbled upon a post over on Howard Forums from a user who seemed to identify this issue. We have tested it successfully, both purposefully breaking and then fixing our ability to send MMS.
The culprit: parentheses around your contact's area code. If your contacts have parentheses around them when they are synced to the phone, the Droid faithfully preserves that. However, when the address is used for an MMS transmission (and ONLY MMS, for some reason), it glitches out and fails. [Ed. note: What an absolutely ridiculous bug!]
Here's how to fix the DROID MMS issue, if you are experiencing it:
Delete any open threads containing the user you want to MMS, including any text message threads. Otherwise, it will pull the address form the thread instead of using the new one.
Edit the contact, removing the phone number and retyping it in. Notice the Droid will type the hyphens in itself, but will not place parentheses. Make sure to do this on EACH form of data this may synchronize from (e.g. Corporate AND Google contacts, if this person is in both. Haven't figured out if parentheses coming from Facebook can cause a problem.)
Soft reset the phone.
Attempt the MMS.
This worked for us. Drop us a comment and let us know if it worked for you. There have been some reports of the problems reoccurring, and so we'd like to know your circumstances.
Personal note: Make sure you edit the information that syncs to your phone so it has no parentheses. I know I exported my contacts from Outlook, and imported them into Google, and Outlook puts parentheses by default, so that is why none of my contacts worked in the first place, but we COULD send to the guy at Verizon Wireless (because we typed in his number directly.) I'm wondering if somehow the parentheses data is somehow being synced back to the phone.
We've reported the situation to Verizon's Wireless Data Technical Support team, who thanked us for the information. (Direct quote: "Awesome."😉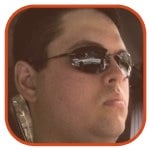 Posted by Dan Hughes Categories: Cell Phones, Google, Handhelds,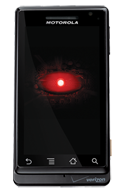 Update: It looks like we've found the culprit - How to fix the Motorola DROID MMS bug.
It seems to be few and far between at this point, but stemming from an unfortunate first-hand series of events, we've investigated and found a few unhappy Verizon Wireless Motorola Droid customers out there who are experiencing an annoying problem: MMS' are being sent and being rejected with the error message: "You have entered an invalid address."
The problem seems to be intermittent and with no discernable pattern. Reports show customers who are inflicted with the problem are unable to send to certain numbers but are able to send to others. Our first-hand experience involved attempting to send pictures to a quarter of the address book before giving up and calling tech support. Oddly enough, the first successful picture message sent on this particular Droid went to the guy from Verizon's Wireless Data Technical Support team who was helping us to fix the problem. We were able to receive MMS from the numbers we tried, but failed receiving from another of Verizon's Customer Support reps.
Posts on Android's and Motorola's support forums found that there was no workaround yet, but some of those who swapped out for a new Droid had no problems with the new phone.
Is anyone else having this problem? Verizon, Motorola, and Google definitely have not spoken up yet, so we don't know how many people are calling about the problem, but there are a few out there. For all we know, it could be a small glitch. Drop a comment and let us know.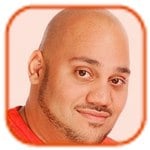 Posted by Andru Edwards Categories: PC / Laptop, Software,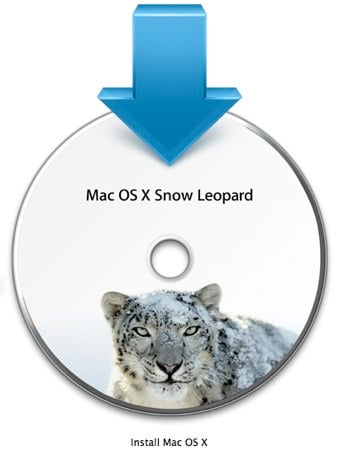 All you Snow Leopard users, take heed: if you have the Guest account enabled, you'll wanna remove it until Apple fixes the latest bug that's been found, if you don't want to lose your data. In a nutshell, what's happening is that if you attempt to log into the Guest account, and the system hangs, it could lead to mass deletion of all user files on the primary account. That means everything. So you reboot to clear out the frozen system, log in to the main account, and files have vanished. Yeah, that's pretty bad, and worse, Apple has yet to acknowledge it and issue any sort of statement to users on how to avoid this until they release a patch.
To be safe, we recommend simply disabling the Guest account on all your Macs that happen to be running Snow Leopard until a fix is released. Seriously, better safe than sorry.
Read More

| Neowin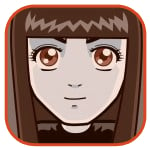 Posted by Sheila Franklin Categories: CES, CES 2008, Misc. Tech, Science, Toys,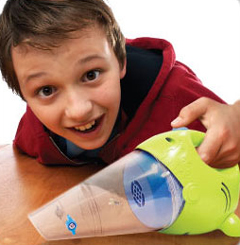 We aren't all that crazy about gadgets that have the potential to hurt any living creature under the guise of science, but apparently the JAKKS EyeClops was so well received that they updated the device. It now has 3 lenses for 100x, 200x and 400x magnifications. You can still play back images on your TV so your whole family can be freaked out by spiders. This would be particularly meaningful if you had at least a 42-inch screen. There is now an optional vacuum with detachable lid so that you can suck up the little buggers. The new and improved EyeClops will still be available for $50.00 this fall with the vacuum costing an additional $15.00.
Read More

| JAKKS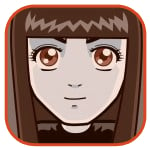 Posted by Sheila Franklin Categories: Household, Misc. Tech, Science, Toys,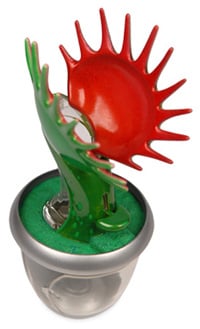 We never could get Venus Fly Traps to stay alive long enough to chomp down on all the nasty summer visitors. Now, with Discovery's motion activated Trap, just feed it 3 AA batteries (not included) and its sensor will close its "mouth" on bugs without you having to tend it. Add bait if the flying creatures don't want to go for the pseudo plant and, after they are captured, you can release them or study them for a bit. At a size of 4.25 x 4.25 x 9-inches, the plastic VFT will set you back $19.95.
Read More

| Discovery Channel Store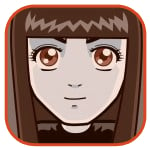 Posted by Sheila Franklin Categories: Corporate News, Internet, Software,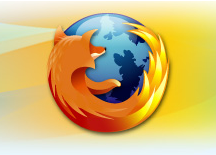 Some of us have enjoyed the advantages of Firefox ever since it was suggested to replace our ailing Explorer. Mozilla has now released their Beta 3 based on Gecko 1.9, which they have been working on for the last 30 months, after almost 2 million lines of code changing. They are now encouraging feedback for those who are brave enough to download it. After some initial testing and bug correction, they are planning on Release Candidate versions. If you have no fear, back up what you have now, check out their notes, download, and report back to Bugzilla if you run into complications.
Read More

| Mozilla Release Notes


Posted by Sparky Categories: Apple, Cell Phones, Internet, Music, Portable Audio / Video, Product Reviews, Software, Wireless / WiFi,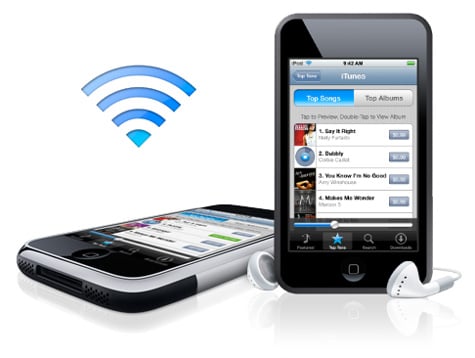 After a couple of frustrating days fighting with a flaw in password entry fields in the newly released iPhone software version 1.1.1, Gear Live has finally gotten the chance to probe the inner depths of the iTunes WiFi Music Store. The new WiFi Music Store brings mobile media impulse buys to the millions of iPhone users all packaged up in the typical Apple fashion: sexy, easy to use, and slick as glass. While my experiences with the WiFi Music Store were not 100% positive it's definitely off to a stunning start and has great potential. Click through the jump to continue reading the review to learn more about the plusses and minuses of our adventuresome journey through Apple's mobile media e-commerce wonder.
Click to continue reading The definitive iTunes WiFi Music Store review

Posted by Paul Hamilton Categories: Electronic Arts, PC, PlayStation 3, Release Dates, Xbox 360,
EA's upcoming open-world game Mercenaries 2: World in Flames is being pushed back until 2008, further relaxing the pressure on a still crowded holiday season for games. Speaking to developer Pandemic Studios President Josh Resnick, IGN coaxed out a few more details:
We're adding nothing at this point. Our only goal is to make gamers proud that they own a copy of Mercenaries 2 by making the highest quality next-gen open-world experience the world has ever seen. If that sounds ambitious, then you should see how many cans of caffeine our programming guys have choked down during the past two years of development.
Resnick also complimented Rockstar and said that he wasn't concerned about competing with Grand Theft Auto IV because, as he puts it, "We know gamers are bloodhounds when it comes to sniffing out a quality gameplay experience, and we're hoping that scent leads them directly to Mercenaries 2." He said they were using the extra time to focus on fixing bugs, tuning the physics and working on the mission structures.
The delay was initial rumored because retail outlets adjusted their release dates from late '07 to 2008, forcing Pandemic and EA to confirm the delay. Commenting on the leak, Resnick said, "Those dang sneaky retailers! You just can't seem to keep a lid on something once they hear about it."
Read More

| IGN


Posted by Paul Hamilton Categories: Features, First Person Shooters, PC, Reviews, Xbox 360,
The reviews have been coming in for a week now, and they have been phenomenal. Consider that according to GameRankings.com, BioShock is the 4th best game of all time. On Metacritic, BioShock has received more perfect 100 scores than even The Legend of Zelda: Ocarina of Time, usually the game cited as the best of all time. Clearly, 2K's Mature-rated, failed utopia FPS is a critical smash hit.
Perhaps then there is little need for another glowing review of the game. Except this is not a glowing review in the strictest sense, because BioShock is not exactly the masterpiece of perfection indicated by these scores. Instead, BioShock is a wonderful game that happens to draw to light the inadequacies of the way games are typically reviewed and the inherent inconsistencies of how games are judged.
Click to continue reading Is BioShock a Perfect Game?
© Gear Live Inc. – User-posted content, unless source is quoted, is licensed under a Creative Commons Public Domain License. Gear Live graphics, logos, designs, page headers, button icons, videos, articles, blogs, forums, scripts and other service names are the trademarks of Gear Live Inc.