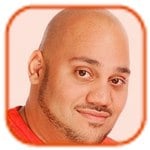 Posted by Andru Edwards Categories: Corporate News, Internet, Software,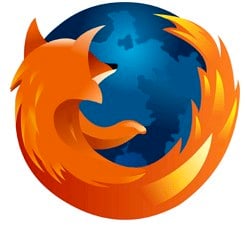 No, you aren't crazy, Firefox 4 did just launch a week ago.
Mozilla is borrowing a page from Google Chrome and speeding up the development cycle for Firefox releases, setting new iterations of the browser for fixed time periods and bulldozing over features that just aren't ready to make it into a new browser release.
And if Mozilla sticks by its newly proposed plan, that means that we'll be seeing Firefox 5 on June 21—following a shortened 13-week development cycle instead of the proposed 18-week cycle for all future Firefox builds.
Within this 18-week cycle comes a new development stage that adds on to Mozilla's three previous update channels: Nightly, or builds created from the mozilla-central-repository that are highly unstable, but incorporate the latest texts and fixes; Beta, which ups the quality demands of features and tweaks added via the nightly builds; and Release, which becomes the version of Firefox that most consumers are used to using.
Mozilla's new stage, Aurora, will be a nightly update that splits the difference between the chaos of the company's Mozilla-central build (or Nightly build), and its Beta build.
Click to continue reading Mozilla Firefox switched to 18-week dev cycle; Firefox 5 coming June 21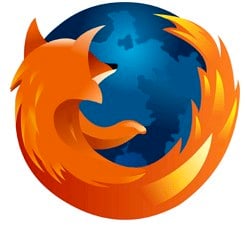 Mozilla's popular open-source, community-developed browser has been updated to Firefox 4.0 today. Users can now download the significantly overhauled software in 75 languages from www.firefox.com. Versions are available for Windows (including the popular XP, shunned by the also-new Internet Explorer 9), Mac OS, and Linux.
The new browser version was announced on the Mozilla blog in a post lengthily titled "Mozilla Launches Firefox 4 and Delivers a Fast, Sleek and Customizable Browsing Experience to More Than 400 Million Users Worldwide."
The browser that pushed Internet Explorer to stop resting on its laurels after years of stagnation has now been pushed by Google's newer Chrome browser to do just the same. Not that Firefox had been stagnating the way that IE had been before the Mozilla browser's debut. But Chrome has served as inspiration for the new version of Firefox in more ways than one—improved speed and a simplified interface are standout examples of this.
Gary Kovacs, CEO of Mozilla, commented, "Mozilla is very proud of Firefox 4, created by our community of thousands of volunteers worldwide. It truly is the browser for tomorrow's Web. The Internet has become the most important connection mechanism in our society, which is why we've focused on making users' Web experience as fast, modern, safe and intuitive as possible."
Click to continue reading Firefox 4 is here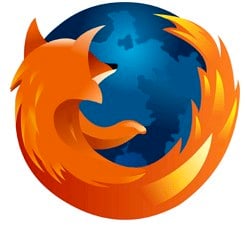 Mozilla on Wednesday released the Firefox 4 release candidate, the final update before the company formally unveils its next-generation browser.
Those who have been testing Firefox 4 will be automatically upgraded to the RC. Mozilla said it has fixed more than 8,000 bugs since the first beta release of Firefox 4, but encouraged RC users to test this latest release as well and provide feedback.
Mozilla executives expect the final Firefox 4 to be released later this month.
Firefox 4 is a major upgrade for Mozilla. It will feature a revamped plug-in architecture called JetPack, a redesigned minimalist interface, faster JavaScript performance, and greater support for HTML5, including Google's WebM HTML5 video format.
Mozilla has streamlined the user interface, collapsing the full menu bar into a small "Firefox" drop-down option on the top left. The tabs are front and center, with the URL and search bars underneath.
Click to continue reading Firefox 4 release candidate now available

Opera, the least popular of the full Web browsers, became the first non-native browser to be included in Apple's Mac App Store on Thursday. But as per Apple's tradition with rating browsers, it has been slapped with a 17+ rating.
To download Opera from the Mac App Store, users will be prompted to verify that he or she is at least 17 years old.
"I'm very concerned," Jan Standal, vice president of Desktop Products for Opera Software, joked in a statement. "Seventeen is very young, and I am not sure if, at that age, people are ready to use such an application. It's very fast, you know, and it has a lot of features. I think the download requirement should be at least 18."
When it comes to rating browsers, Apple treats the entire Internet as its content and thus always gives the highest rating to browsers, as apps in the App Store demonstrate.
Click to continue reading Mac App Store pins silly 17+ rating on Opera browser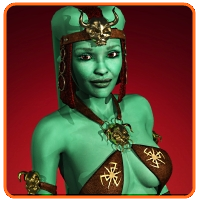 Posted by Patrick Lambert Categories: Google, Software,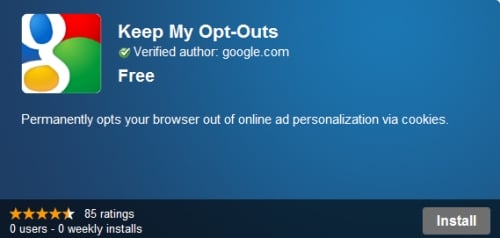 Google has released a new browser extension for their Chrome browser called Keep My Opt-Outs, which is a simple way to opt out of Google-based advertising tracking, along with ad tracking from other major advertising companies. The company points out that this is in part an answer to governments and groups asking for "no track" options online. It's worth noting that this is an extension that needs to be downloaded, so this won't change much for advertisers. Everything this extension does could be done manually before, and people who go out to get it may well have been blocking tracking cookies in the past. Still, this is a good step which will hopefully lead to similar tools on other browser platforms.
Read More

| Google Blog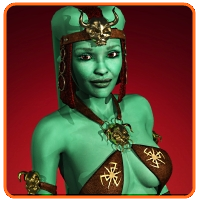 Posted by Patrick Lambert Categories: Google, Internet, Software,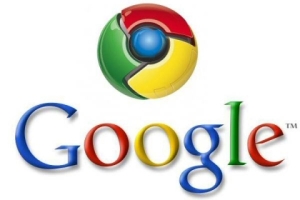 Last week, Google put up a blog post with some statistics on their Chrome browser. Of note, the browser now has over 8,500 extensions and 1,500 themes, which have been installed over 70 million times. They also describe some of the latest updates the browser has had such as the sync feature, better HTML5 support and new APIs for developers. Google also promises that they will not be slowing down the amount of new features. On the roadmap they say new APIs will be added for things like the omnibox and pinned tabs, as well as download management and network interception. With the release of the Chrome Web Store this week, Google is clearly positioning themselves as one of the top players in the browser market.
Read More

| Google Chrome Blog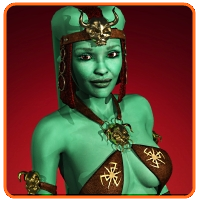 Posted by Patrick Lambert Categories: Social Networks,

This week, you may have noticed something different the first time you went back to Facebook. The social networking site has started displaying a bar encouraging users to set the site as their default home page. By saying "See what's happening with your friends the moment you open your browser" it hopes that users will accept to put Facebook as the very first page that their browser opens. While it may not seem like a big deal going from a bookmark to your home page, sites like Yahoo! and MSN are some of the most frequented pages on the web, in large part because so many people simply left them as their default home page. This is yet another step for the biggest social network of the day to get more center stage.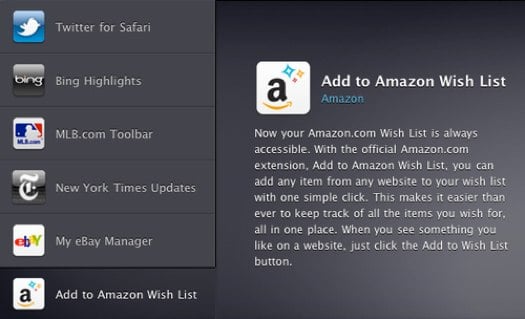 Apple has released an update to Safari to finally enable the Extension Gallery that they've made mention of a few times since Safari 5 was released. Safari 5.0.1 lets you peruse through a bunch of extensions that add to your Safari experience, including stuff from big names like Bing, Amazon, Twitter, eBay, and more. There are bug fixes and secutiry updates as well in this release:
More accurate Top Hit results in the Address Field
More accurate timing for CSS animations
Better stability when using the Safari Reader keyboard shortcut
Better stability when scrolling through MobileMe Mail
Fixes display of multipage articles from www.rollingstone.com in Safari Reader
Fixes an issue that prevented Google Wave and other websites using JavaScript encryption libraries from working correctly on 32-bit systems
Fixes an issue that prevented Safari from launching on Leopard systems with network home directories
Fixes an issue that could cause borders on YouTube thumbnails to disappear when hovering over the thumbnail image
Fixes an issue that could cause Flash content to overlap with other content on www.facebook.com, www.crateandbarrel.com, and other sites when using Flash 10.1
Fixes an issue that prevented boarding passes from www.aa.com from printing correctly
Fixes an issue that could cause DNS prefetching requests to overburden certain routers
Fixes an issue that could cause VoiceOver to misidentify elements of webpages
You can download Safari 5.0.1 now.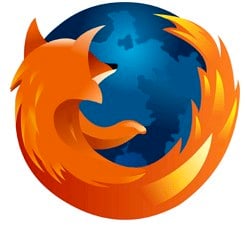 Mozilla has finally released the first Firefox 4 beta, and you can download it now. Firefox 4 is a major step up from the previous version, with a redesign of the user interface, greatly improved HTML5 support, hardware-accelerated HD video playback, better add-on support, and a bunch of other new features. Luckily, the Mozilla team has pulled everything together in a blog post to fill you in on all the fun. With Google Chrome gaining on Firefox marketshare, you can bet Mozilla is gonna be pushing the new hotness found in 4.0 hard. You can download Firefox 4 beta 1 now.

Apparently, the release of Safari 5 wasn't big enough to be mentioned in the WWDC 2010 keynote this morning, but nevertheless, the company has launched a fully-updated version of its browser. So, what's new? Quite a bit, actually. First, Safari 5 is much faster—it runs Javascript 25% faster than Safari 4, is twice as fast as Firefox on the Mac, and is even 3% faster than Chrome. So yeah, it's fast. There's also a new feature called Safari Reader. If you hit a web page that has an article on it, you can hit the Reader icon, and the article will be overlaid over the site in a very readable fashion. Another biggie is the addition of a bunch of extra HTML5 features. As we know, Apple is all about supporting HTML5 as a platform, and they are putting their money where their mouth is by having Safari 5 be the browser with the most HTML5 support at the moment. Oh, and for those of you who want more choice in your search bar, Safari 5 offers Bing as a search option, built-in, alongside Google and Yahoo! Search.
You can download Safari 5 now.
Read More

| Safari 5

© Gear Live Inc. – User-posted content, unless source is quoted, is licensed under a Creative Commons Public Domain License. Gear Live graphics, logos, designs, page headers, button icons, videos, articles, blogs, forums, scripts and other service names are the trademarks of Gear Live Inc.