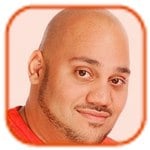 Posted by Andru Edwards Categories: Cell Phones, Corporate News, Wireless / WiFi,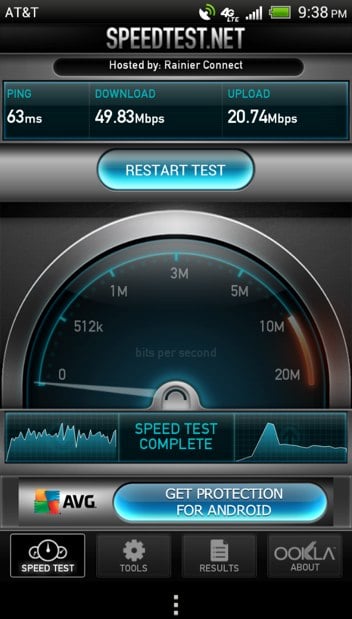 If there's one feature to sway AT&T iPhone customers over to Verizon, it's the fact that Big Red has launched LTE in a ton of markets while AT&T plays catch-up. Tonight, AT&T closed the gap a bit with the launch of its LTE network in both Seattle and Portland, two major metropolitan areas that may have otherwise seen a hefty exodus when the iPhone 5 launches this Friday. Being that Gear Live is based here in the Seattle area, we started getting reports from a bunch of readers that their Lumia 900 devices were all of a sudden showing LTE connectivity. Sure enough, we confirmed it with our own unit, and AT&T followed up with a press release letting everyone know that LTE was now live in both Seattle and Portland areas. Readers are seeing speeds as high as 22Mbps down and 12Mbps up.
We've reached out to AT&T for information on just how large the LTE deployment is in these two metropolitan areas, as Verizon definitely has the entire greater region in each area covered in LTE.
Read More

| The Verge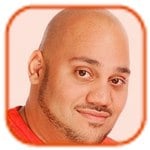 Posted by Andru Edwards Categories: Broadband, Corporate News, Google, Home Entertainment, Internet,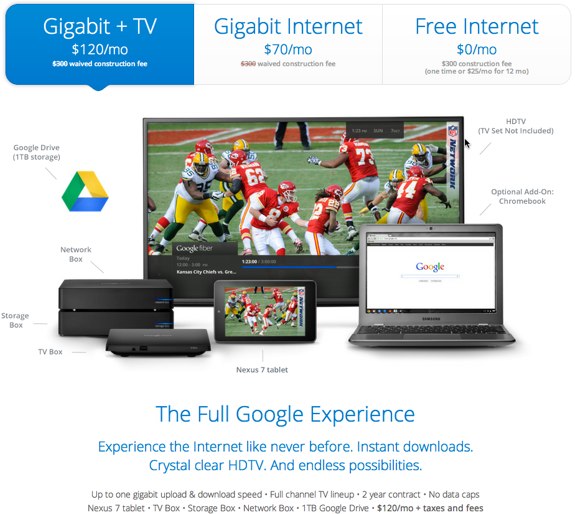 Today Google finally took the wraps off of its long-awaited Google Fiber service. Focusing on Kansas City, Google Fiber is both an Internet service and television service, and Google showed off just how awesome the service will be.
First, the Internet speeds. Google Fiber provides gigabit speeds both up and down the pipe. That's 1000/1000 Mbps (which makes our 35/35 connection look atrocious.) The company detailed how far behind the USA is in terms of speed and pricing, and is looking to invoke some major change. Google Fiber Internet will also come with 1TB of Google Drive cloud storage, and there will be no bandwidth caps or overage fees. But that's not all…
Click to continue reading Google Fiber to bring 1000 Mbps speeds, TV, free Internet to Kansas City
Read More

| Google Fiber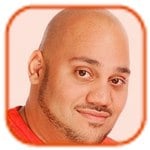 Posted by Andru Edwards Categories: Broadband, Corporate News, Internet,

If you thought Comcast would let Verizon make them look bad with those 300 Mbps FiOS Quantum speeds, you've got another thing coming, as the company has just announced Xfinity Platinum. Boasting speeds of 305 Mbps down and 65 Mbps up, the new offering will only be available to Comcast customers living in the northeast region, with no details on if it will be deployed elsewhere.
In addition, customers on the lower-speed Xfinity Blast! tier will see their speeds increased from 25 Mbps to 50 Mbps, and Extreme tier customers get bumped from 50 Mbps to 105 Mbps with no price increase. Now, two pieces of bad news. First, the 305 Mbps service will cost $299.95 per month, which is $95 more than FiOS Quantum. Second, if you're a Comcast customer who doesn't live in Boston, Philadelphia, Harrisburg, Pittsburg, Hartford, Wilmington, Richmond, New Jersey, Baltimore, or Washington, D.C., then you don't get any speed bumps.
Read More

| Comcast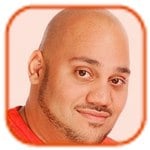 Posted by Andru Edwards Categories: Broadband, Google, Internet, Videos,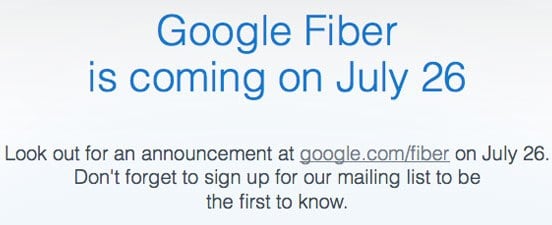 It's been a long road since the time that the ambitious Google Fiber initiative was announced, but a little over two years later, and the product is ready to launch. This morning Google announced that Kansas City will be set to go live with super-fast Gigabit Internet speeds on July 26th, and we are very green with envy.
Click to continue reading Google Fiber to launch in Kansas City on July 26
Read More

| Google Fiber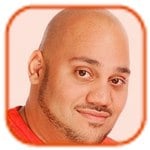 Posted by Andru Edwards Categories: Broadband, Cell Phones, Wireless / WiFi,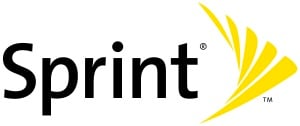 Sprint has officially announced that the first 15 cities to be lit up with its LTE service are now live. Unfortunately, it's a slow start, but at least it's something. If you are in select areas of Georgia, Texas, or Missouri, then you're in luck if you've also got a Sprint LTE device. The full list of cities:
Atlanta, GA; Athens, GA; Calhoun, GA; Carrollton, GA; Newnan, GA: Rome, GA; Dallas, TX; Fort Worth, TX; Granbury-Hood County, TX; Houston, TX; Huntsville, TX; San Antonio, TX; Waco, TX; Kansas City, MO-KA; St. Joseph, MO
Let us know how it's working for you!
Read More

| Sprint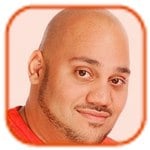 Posted by Andru Edwards Categories: Broadband, Corporate News, Internet,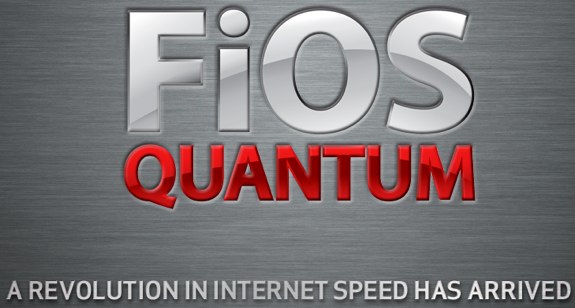 Verizon has finally made those FiOS speed increases that we told you about recently a reality, and along with the new speeds comes a new name as well. Verizon FiOS Quantum offers speeds up to 300 Mbps down and 65 Mbps up, and the cost is a whopping $205 per month with a two-year contract (or $210 per month contract-free.) What can you do with those speeds? Verizon tells us:
"With a 300 Mbps speed, consumers can download a two-hour, standard-definition movie (1.5 gigabytes) in less than 40 seconds; and a two-hour, high-definition movie (5 GB) in 2.2 minutes."
If you're in a Verizon FiOS area, you can order upgrade now.
Read More

| Verizon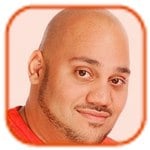 Posted by Andru Edwards Categories: Broadband, Corporate News, Hot Deals,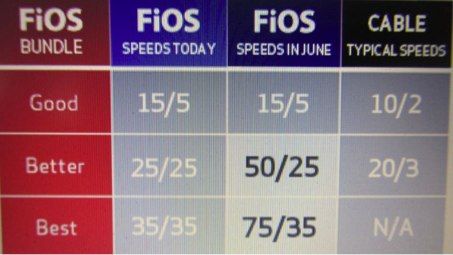 Looks like Verizon FiOS is about to get a whole lot faster. According to Broadband Reports, the current broadband symmetrical 25/25 Mbps tier will soon be changed to 50/25, while users on the 35/35 symmetrical tier will have their speeds upgraded to a whopping 75/35. The new 50/25 and 75/35 tiers will be available in all Verizon FiOS markets regardless of if the area is on GPON or BPON, and the changes should appear sometime around June 18. If you're a current customer, you may need to call in to get provisioned for the higher speed tier, but it shouldn't cost you anything extra.
Read More

| Broadband Reports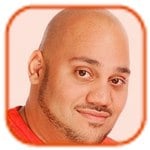 Posted by Andru Edwards Categories: Broadband, Corporate News, Wireless / WiFi,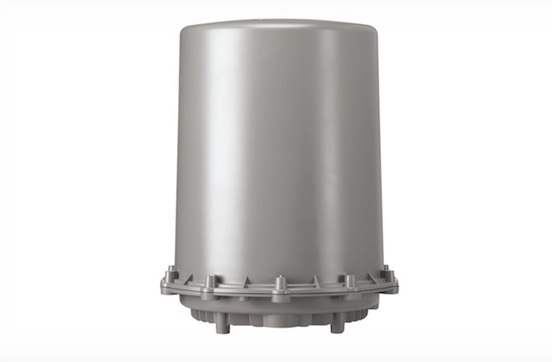 Verizon Wireless is ready to capitalize on all that work its been doing building out a large LTE network with the release on its new HomeFusion LTE service. The intention here is to move away from DSL, and to also broaden its home Internet service footprint after deciding to not expand FiOS areas any further. If you're in a Verizon LTE area, you can join HomeFusion now, but it won't be cheap. Plans start at $60 per month for 10 GB of data, and go up to $120 per month for 30 GB. Any overages will result in a charge of $10 per GB.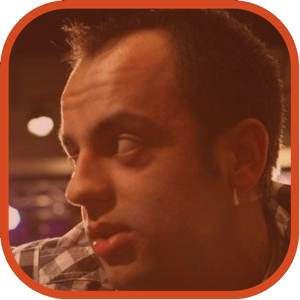 Posted by Andrey Malskiy Categories: Broadband, Corporate News, Internet,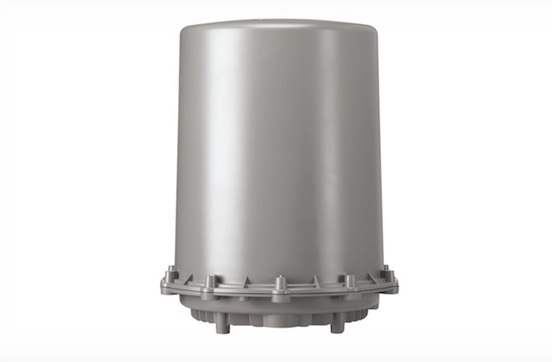 Verizon is planning on launching a broadband service as an alternative for those that cannot attain cable or DSL. Verizon claims that it's HomeFusion service is quicker than DSL, despite the fact that it is running on its 4G LTE network.
For a customer to get up and running they'll need to pay a $200 installation fee, which gets them an antenna placed outside of the home. The monthly fee of $60 gets you 10 GB. Customers do have the option of adding 10 or 20 more gigs to their plans for about 30 or 60 bucks more, respectively.
HomeFusion is set to launch in Dallas, Nashville, and Birmingham first and is expected to reach the rest of Verizon's network footprint by the end of the year.
Read More

| Washington Post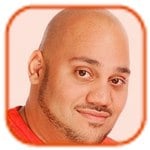 Posted by Andru Edwards Categories: Broadband, Cell Phones, Corporate News,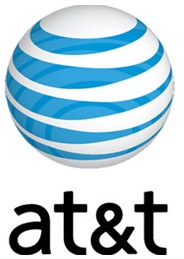 AT&T stopped offering unlimited data plans for its cell phone customers long ago, but allowed those who already subscribed to such a plan to be grandfathered in. However, recently it's become very obvious that, grandfathered in or not, AT&T wants you off of the unlimited plan, and that they'd annoy you with slow data speeds in an effort to nudge you towards a tiered plan. Some users were seeing their speeds throttled down after using just 2 GB of data on their "unlimited" plans. After enough people complained, and enough press covered it, AT&T has finally decided upon what the throttling rules will be for unlimited data customers. If you have a smartphone that works on our 3G or 4G network and still have an unlimited data plan:
You'll receive a text message when your usage approaches 3 GB in one billing cycle.
Each time you use 3 GB or more in a billing cycle, your data speeds will be reduced for the rest of that billing cycle and then go back to normal.
The next time you exceed that usage level, your speeds will be reduced without another text message reminder.
If you have a 4G LTE smartphone and still have an unlimited data plan, the same process applies at 5 GB of data usage, instead of 3 GB.
So, there you have it. If you have an unlimited 3G data plan, then you can use up to 3 GB of data in a given billing cycle before your speeds are throttled down to super-slow for the remainder of the cycle. Once a new cycle begins, the process starts again. As for you unlimited 4G LTE AT&T customers, you get 5 GB instead of 3 GB. Kind of horrible, since 4G LTE is supposed to let you get faster data speeds and all the advertisements around it show customers using it to stream movies and TV shows, and yet AT&T is saying if you do that a couple of times, then for the rest of the month your data speeds will be nowhere near what 4G LTE is advertised as.
© Gear Live Inc. – User-posted content, unless source is quoted, is licensed under a Creative Commons Public Domain License. Gear Live graphics, logos, designs, page headers, button icons, videos, articles, blogs, forums, scripts and other service names are the trademarks of Gear Live Inc.