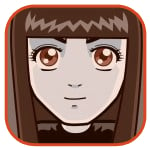 Posted by Sheila Franklin Categories: Design, Misc. Tech, Science, Transportation,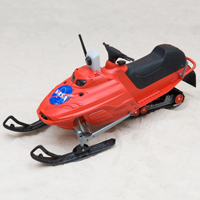 Researchers from Georgia Tech and Penn State have been working on 3 autonomous bots for cold locales such as Greenland and Antarctica. SnoMotes, funded by NASA, use cameras and sensors to navigate.The idea of the design actually came from a child's snowmobile kit.The robots are sent to certain locations from base camps, then collect data for their handler. The scientist can then reassign location if necessary. Eventually the team is hoping that the prototype will have a full range of sensors. The Snomotes will be field tested in Alaska and on display at the Chicago Museum of Science and Industry next month.
Read More

| Georgia Tech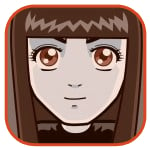 Posted by Sheila Franklin Categories: Misc. Tech, Science, Videos,
We have seen soccer-playing robots, but did you know there is also an annual Robot American Football game? Produced by the same group that organized Robot Sumo in Japan, the mini-bots do the playing, thereby depriving its viewers of outright violence and blood-letting that you get most Monday nights. We only have one question after viewing the video. What do you suppose the robotic players do when one of the human refs blows his/her whistle?
Read More

| Robots-Dreams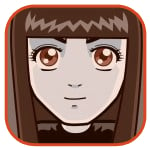 Posted by Sheila Franklin Categories: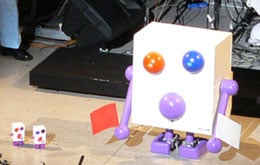 Robotic competitions are not limited to those with agility and practicality. Meiwa Electronics sponsors the annual Stupid Robot Contest. Entries must be mechanical, useless, and make people laugh. Papa Robopucho plays the red-flag white-flag game solo, then topples over and cries for help. We're not sure what the baby ones do. Previous contestants included a chorus of preggers wifebots. While we don't really find that the most amusing of robotic entrants, we suppose there is just no accounting for taste.
Read More

| Tokyo Mango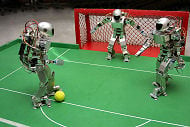 If you are the type to keep up on robotics competitions, (and we are,) then you know that the next RoboGames (formerly the RobOlympics,) is coming up June 12 through 15 in San Francisco. With over 70 different events, including combat robots, walking humanoids, and soccer bots, the competition comes from all over the planet. You can get a ticket for $20.00 a day to watch the event, but if you have ever thought about participating, there is still time to get in on the action. Purchase a RoboNova kit and build your own android for $999.99 or get one that is pre-assembled for $1,199.00.
(Thanks, Mike)
Read More

| RoboGames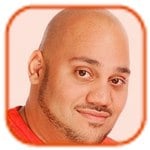 Posted by Andru Edwards Categories: Full Episodes, Gizmatic, Design, Features, PC / Laptop, Podcasts, Toys, Videocasts,
Among their plasticky robotic things, WowWee introduced their new Alive line of cubs. The panda, white tiger, polar bear and lion cubs are actually articulated robots with sensors that detect the angle at which they are being held and where they are being touched. The Alive Cubs will be available this Spring at an MSRP of $59.
On the plasticky side of things, in addition to the Mr. Personality robot just released, WowWee has three robots on deck: the Tribot, the Rovio, and the Bladestar. The Tribot is a remote controlled, 3-wheeled robot which features an alarm clock and can move in almost any direction. Tribot will be available this spring for an estimated $99. The Rovio is a roving robotic video and audio recorder which can be controlled remotely through its own website. The website also broadcasts Rovio's video and audio feeds. Rovio will be available in the fourth quarter of 2008 for an estimated $299. The Bladestar is the next generation Dragonfly - a super capacitor powers the wings, and an infrared signal bounces off obstacles (walls, ceilings, exceptionally large headed friends) to make sure Bladestar stays on an unobstructed flight path. Bladestar will be available in February for an estimated $49.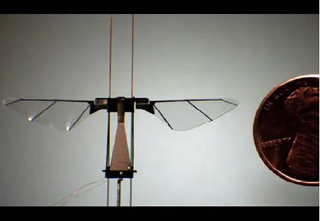 Shades of Jeff Goldblum! Engineer Robert Wood has been working on a robotic fly since the late 90's. After studying houseflies, bees, and fruit flies, he and his team created a layered composite that bends when electricity hits it, creating a micro-scale gearbox hooked to the wings. While the mass of a fly's wings was figured to be 80 watts per kilo, this design produced more than 400W.
The Department of Defense liked his idea so much that they funded him, hoping the technology will be used for such applications as lost miners and military spying. Wood claims that he is only a third of the way there, as the next steps are to create an "on-board" power source and then teach the little buggers to fly en masse.
Read More

| Harvard Magazine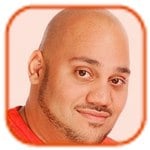 Posted by Andru Edwards Categories: Features, Robots, Toys, Videocasts,
Pleo is, without question, one of the hottest toys on the wish lists of children across America this holiday season. Ugobe's robotic baby dinosaur is a wonder, seemingly coming to life once it's turned on. We were able to get our hands on a brand new Pleo, and as is our custom, we figured it best to hook you guys up with a video of the unboxing experience.
If you are unfamiliar with Pleo, it's a robotic baby dinosaur toy that was conceptualized by Caleb Chung - he also co-created Furby. It's modeled on a one-week-old Camarasaurus dinosaur, and mimics the behavior of a newborn baby. Pleo thinks and acts independently, and Ugobe goes as far as to say "just like a real animal." When you first turn it on, Pleo begins it's birthing stage. It won't react to you much, but you should still pet it and give it attention, as that will set the stage for the personality it will eventually have. After about 5-12 minutes, depending on your level of interaction, Pleo enters the hatchling stage. This lasts until the battery charge runs out, which is typically about 45 minutes. This is where it's basic behavioral drives will start to kick-in. He'll ask to be fed, he'll start to walk and explore his environment, take short naps like a baby, and he'll start to exhibit a wider range of emotions. He will begin to experiment with new sounds he can make.
Click to continue reading Unboxing Live 027: Pleo Robotic Baby Dinosaur
Read More

|
Pleo World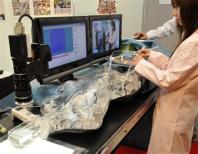 Japan's Robots of the Year are Fanuc Ltd.'s robotic assembly line arms that are already present in pharmaceutical and food plants. The three arms feature suction cups that pick up items on at the speed of 120 pieces per minute. During the competition, they also lined up items in rows inside boxes. The winners were chosen for its practicality and beat out a dancing humanoid, a bot that can toss water on a fire three times as far as a human can, and Eve, a transparent torso for medical practice that complains verbally if the user tugs a little too much on a catheter.
Read More

| Examiner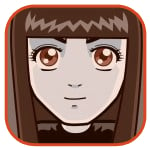 Posted by Sheila Franklin Categories: Misc. Tech, Science,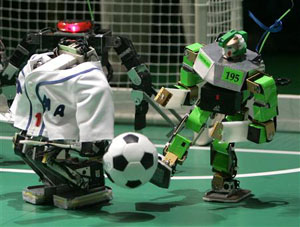 Who needs to force their children into the competitive world of athletics when they can watch robotic soccer players and cheerleaders? During a display at the Robotic Althletic Meet 2007, many of them tripped up and collided, but could get back up for the most part. Ken Senoh, professor at the University of Tokyo, claims that bots are still in their infancy, but feels that they will eventually surpass humans the way that computers have done.
Sony AIBO robots also took part in the demo, as well as other bots and their owners. One woman commented that she wouldn't let her "son play in a game like that." At the time, she was referring to her robotic pet.
Read More

| Reuters

© Gear Live Inc. – User-posted content, unless source is quoted, is licensed under a Creative Commons Public Domain License. Gear Live graphics, logos, designs, page headers, button icons, videos, articles, blogs, forums, scripts and other service names are the trademarks of Gear Live Inc.