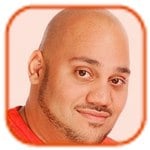 Posted by Andru Edwards Categories: Movies, Dating, Features,
Robert Pattinson blames the women in his life for his sensitive nature.
The Twilight star recently reconciled with his long-term girlfriend Kristin Stewart after her affair with her Snow White and the Huntsman director Rupert Sanders and has so far refused to discuss the cheating scandal. But the 26-year-old heartthrob has admitted he is very sensitive in the new book Robert Pattinson, Kristen Stewart and Taylor Lautner - In Their Own Words by Talia Soghomonian,
"I guess I'm like relatively sensitive. Also, I had two older sisters so I grew up with lots of girls and so I guess I kind of have a different mentality cause of that. And I never really played any team sports or anything, (laughs) so I guess all those things add up to that," the English actor said.
Click to continue reading Robert Pattinson Blames Women for Making Him Sensitive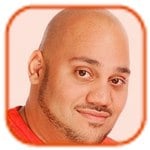 Posted by Andru Edwards Categories: Music, Drugs, Rumors,
Dr. Conrad Murray is writing a "tell-all" book about Michael Jackson.
The disgraced physician - who was sentenced to four years imprisonment for the involuntary manslaughter of the King of Pop - is reportedly penning a memoir about his work for the singer, with friends claiming the "Thriller" hitmaker confided his "inner-most secrets" to him.
"Dr. Murray spends most of his days writing what he is telling friends will be a tell-all book about what really happened in the final days of Michael Jackson's life. Murray believes that the public will want to hear about the time he spent with Michael. Conrad says that Michael confided his inner-most secrets about his true feelings about his family, the child molestation trial and his three children. Murray contends that Michael's kids viewed him as a family member and loved him," a source close to Murray said.
Click to continue reading Conrad Murray Writing a Michael Jackson Book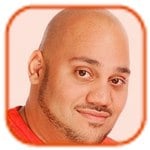 Posted by Andru Edwards Categories: Music, Rumors,
Lady Gaga is thinking of publishing her diaries.
The eccentric singer - who caused controversy earlier this week when she appeared to smoke a cannabis-filled cigarette on stage in Amsterdam - keeps a detailed record of her life on the road as a memento to hand down to her children in years to come, but would also consider making the journals public.
"As she tours the world, Gaga notes everything down in her journal. It contains her thoughts, feelings, sketches, pictures and even letters between herself and mum Cynthia. She keeps it all together as a memento, so that if she ever has children they'll be able to read all about their pop star mum. Gaga also says that one day she would consider allowing it to be published, if the timing was right," a source told The Daily Star.
However, if the "Bad Romance" star did publish her diaries, it wouldn't be for profit. "She often talks about how funny it would be to publish it. But if she did, her decision wouldn't be based on money, it would be for the fans. Gaga would consider it to be a gift to them," the source added.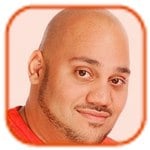 Posted by Andru Edwards Categories: Corporate News, Features, Handhelds, Podcasts, Videocasts, Videos,
Amazon revealed a ton of new Kindle hardware at its 2012 Kindle Press Event last week, and we've got the event here for you to check out. Get a look at the new Kindle Paperwhite, Kindle Fire HD, Kindle Fire, and the entry-level $69 Kindle as introduced by Jeff Bezos. The event ran a little long, so we've condensed it down to make it easier to enjoy. All the gadget news without all the awkward pauses or drawn out demos. There was a lot of info packed into just over an hour, and we've squeezed it down to just over 25 minutes for you. Check it out for all the info on Amazon's latest e-book reader hardware, and admire Jeff Bezos doing his best to stick it to Apple and Google. Oh, and if you wanna read our play-by-play, you can check out our live coverage of Amazon's Kindle event.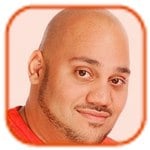 Posted by Andru Edwards Categories: Gossip, Pop,
Cyndi Lauper thinks modern pop music is too sexually-orientated.
The 59-year-old singer believes too many songs released now are about X-rated subjects and she is concerned about the effect it could be having on listeners. In an interview with the Metro newspaper, Cyndi - who is releasing her autobiography Cyndi Lauper: A Memoir this month - said, "One young woman walked up to me recently at a concert and thanked for me my work 'in the midst of all this rape music.' I never thought of it like that, but so much music nowadays is about sex, sex, sex and is quite aggressive. She called it rape music. I thought, 'Oh my God, I guess she's right.' I just try to write music that connects with people's conscience and make music for awake people rather than sleepwalkers."
The "Girls Just Want to Have Fun" hitmaker looked back on her entire life while penning her book, including her jobs before she became a pop star.
Click to continue reading Cyndi Lauper Believes That Modern Music is Too Sexual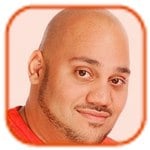 Posted by Andru Edwards Categories: Television, Meltdowns, Rumors,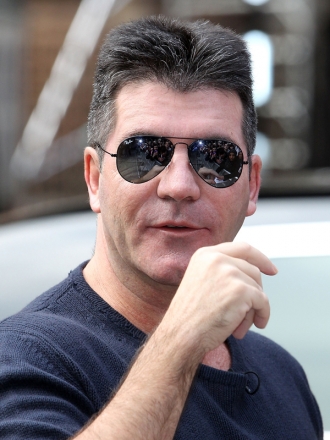 Simon Cowell had a breakdown earlier this summer.
The TV mogul suffered a collapse as the strains of managing his working life - which includes a portfolio of shows including The X Factor in the UK and US, Britain's Got Talent and America's Got Talent - became too much for him. Simon reportedly had to take a step back from auditions for this year's 'X Factor' in the US after he feared his lifestyle was making him into a "weird vampire."
In an updated new chapter of his book, Sweet Revenge: The Intimate Life of Simon Cowell, Tom Bower says the TV star told his close friend and X Factor colleague Louis Walsh, "I don't want any more tablets and pills. I'm cutting out the lot, including cigarettes. I desperately need peace. I'm craving normality. I've got to work out my demons and come out of it. I have to get back to where I was years ago. I had to stop reading texts at three in the morning and making calls later and later. I wanted peace."
Click to continue reading Simon Cowell Suffered a Breakdown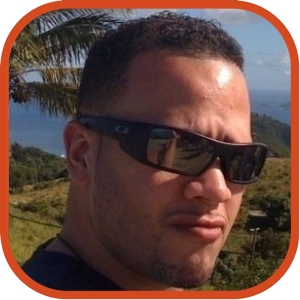 Posted by Jason Diaz Categories: Apple, Corporate News,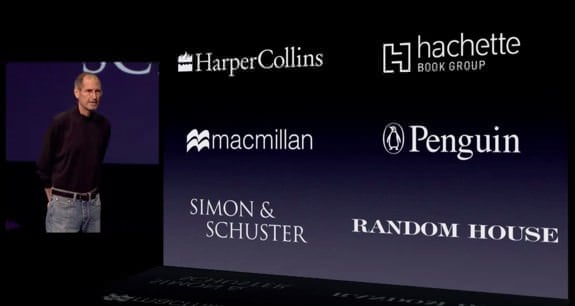 In the midst of Apple and ebook publishers collusion allegations brought forth by the Department of Justice (DoJ), Massachusetts Attorney General, Martha Coakley (Democrat), is tossing in her hat by filing a civil antitrust lawsuit. Three book publishers are shelling out over $69 million, $2 million of which is going to Massachusetts customers, to settle out of court. The ongoing lawsuit alleges that Apple got together with publishers and devised a plan to raise ebook prices in Apple's own iBookstore, which is in direct competition with Amazon's Kindle ebook store. Amazon is known for selling it's ebooks at rock-bottom prices, often at the expense of publishers and authors. So, although it appears that the DoJ's lawsuit greatly benefits consumers, who it really benefits is Amazon. Look at it this way: Amazon makes its lion share of money from many different sources, therefore, it can afford to sell ebooks at a loss since consumers buying through Amazon Kindle are exposed to advertisement promoting everything else they sell. Meanwhile, other booksellers are going out of business unable to compete, inadvertently creating a monopoly where Amazon reigns supreme. In the long run, who is this really benefiting? The way I see it, the DoJ lawsuit, although good intentioned, will eventually have the opposite effect of what its trying to achieve; and while now it appears to benefit consumers, in the end, Amazon wins.
Ebook publishers Macmillan and Penguin have not settled and Apple vowed to fight the allegations in court.
Read More

| Boston Globe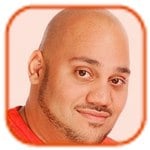 Posted by Andru Edwards Categories: Hot Deals, Misc. Tech,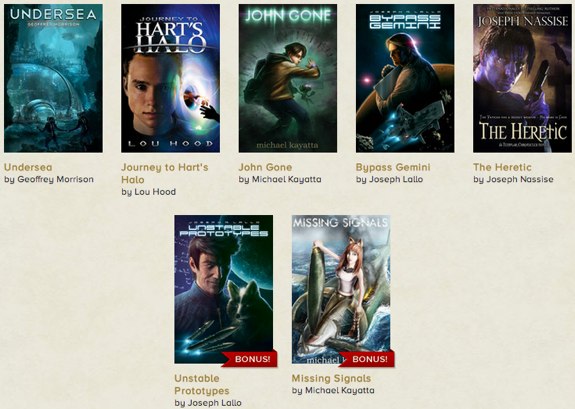 Do you like deals? Reading? Supporting a good cause? Here's something that's got all three in one.
StoryBundle is a new site that's selling indie bundles for whatever you want to pay. It's just like the indie game bundles you've heard about before, like Humble Bundle, and allows you to get five books (or, seven, if you go over the bonus price of $7,) that works on any ebook reader you have. That means that you can load 'em up on on your iPhone, iPod touch, iPad, Kindle, Nook, Android device, and just about any other ebook platform you can think of. You get to decide how much you want to give to the authors and how much you want to give to StoryBundle, plus you can donate part of your purchase to two charitable causes as well.
If you're looking for a cheap and easy way to get books for your tablet, smartphone or ereader, this is it. All these books are hand-selected by StoryBundle and they all have good reviews on Amazon, so you're getting quality reads.
Read More

| StoryBundle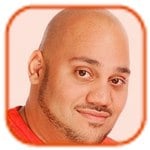 Posted by Andru Edwards Categories: Music, Legal Issues, Rumors,
Courtney Love's former assistant claims she asked her to counterfeit legal documents and hire a computer hacker.
Jessica Labrie has launched a lawsuit against the Hole rocker, claiming she intentionally didn't pay her because she refused to "commit fraudulent, unlawful and unethical acts." In the lawsuit for wrongful termination, wage and breach of contract lawsuit, Jessica - who is also writing a tell-all book about her time with Courtney, provisionally titled Get Me a Xanax - doesn't specify what her employer needed a hacker for, or what documents she was asked to alter.
In the lawsuit, filed in Los Angeles, she also claims she typically worked more than 60 hours a week for the star while she was employed from June 2010 to July 2011, but had to quit when Courtney wouldn't pay her properly. She is seeking unspecified damages.
Jessica's book proposal for Get Me a Xanax promises to reveal the darkest secrets of rock widow Courtney. "This is an unprecedented glimpse into the daily life of the chaotic widow of Kurt Cobain, by an innocuous girl who had the extraordinary chance to witness it all," the proposal read.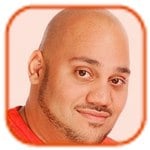 Posted by Andru Edwards Categories: Celebrities, Editorials, Fashion Designers, Models,
Karl Lagerfeld has blasted the lack of "gifted stylists" in the fashion industry.
The Chanel designer has collaborated with Carine Roitfeld for The Little Black Jacket tour, a travelling exhibition of images of Chanel's iconic creation worn by personalities from Sarah Jessica Parker to Yoko Ono and Charlotte Casiraghi, and he was thrilled to work with her because of her talent.
"It's very stimulating to work with Carine, because there aren't so many gifted stylists, and nothing is more exhausting than to work with an ungifted stylist. That makes a job very difficult," he told WWD.
The exhibition is based on a book of the same name and Karl admitted he and Carine didn't always agree on who should be included in the exhibition. When asked how he chose who made the cut, Karl said, "That's the story and secret between Carine and me. I cannot say that there were real rules. There are people she preferred and people I preferred, and then we mixed it all. It's a mix of different tastes and different choices. I love the photo of Uma Thurman [resembling Marlene Dietrich], but she is not like this in life. We made Anja Rubik Japanese. She doesn't look like this either and is playing a part. The idea is the portrait of the personality, or the personality playing a part."
© Gear Live Inc. – User-posted content, unless source is quoted, is licensed under a Creative Commons Public Domain License. Gear Live graphics, logos, designs, page headers, button icons, videos, articles, blogs, forums, scripts and other service names are the trademarks of Gear Live Inc.