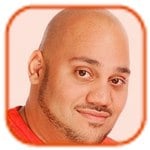 Posted by Andru Edwards Categories: Apple,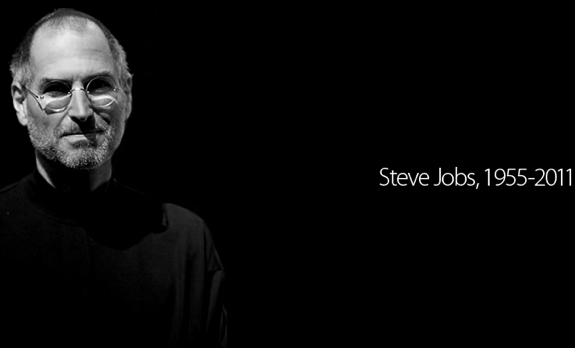 Fast Company has an adaptation of one of the stories from Becoming Steve Jobs: The Evolution of a Reckless Upstart Into a Revolutionary Leader, which releases one week from today on March 24, which you can pre-order now. Here's a short excerpt:
"Somebody that's selfish," Cook continues, "doesn't reply like that. I mean, here's a guy, he's dying, he's very close to death because of his liver issue, and here's someone healthy offering a way out. I said, 'Steve, I'm perfectly healthy, I've been checked out. Here's the medical report. I can do this and I'm not putting myself at risk, I'll be fine.' And he doesn't think about it. It was not, 'Are you sure you want to do this?' It was not, 'I'll think about it.' It was not, 'Oh, the condition I'm in . . .' It was, 'No, I'm not doing that!' He kind of popped up in bed and said that. And this was during a time when things were just terrible. Steve only yelled at me four or five times during the 13 years I knew him, and this was one of them.
You can head on over to Fast Company to read the full story. Definitely worth your time.
Read More

| Fast Company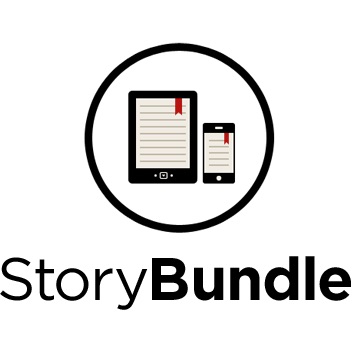 We covered StoryBundle back when they launched two years ago, and since then they've sold more than 500,000 books in all kinds of genres and continue to be a fantastic way to discover favorite authors you've never heard of. It's good. Good enough that we're kicking off our 2014 Holiday Gift Guide with them. If you're not familiar with StoryBundle, they offer about a bundle a week, and each bundle consists of around 9 full-length novels from all types of authors. Essentially they're like Humble Bundle for ebooks, and feature not only indie authors that are as good and deserving of your reading time as ones you find on the bookshelf, but big names too! They've featured Neil Gaiman, Jim Butcher and Clive Barker, just to namedrop a few folks you may already know.
If you've got a book lover in your life, or if or someone you know is getting a Kindle, tablet or smartphone this holiday season, StoryBundle's the perfect complement to that. Just hop on over to their Gift Card page and you can send anybody a gift card for any future bundle. Instead of guessing what your giftee wants to read, the gift card lets them choose their favorite genre at any time. Best of all, the gift cards never expire. Plus, when they redeem their gift card, they can choose to give part of their purchase to a worthy charity. What's more in the holiday spirit than giving?
Read More

| StoryBundle gifts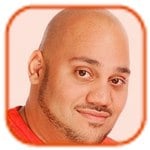 Posted by Andru Edwards Categories: Television, Dating, Hook-ups, Features,
Lea Michele dated Matthew Morrison.
The 27-year-old actress - who denied being romantically involved with her Glee co-star in the past - has finally confessed that the pair dated in her new book Brunette Ambition. However, Lea - who was in a relationship with her late co-star Cory Monteith from late 2011 until he passed away form an alcohol and heroin overdose in July 2013 - insists she dated Matthew, 35, long before they began working together on the set of Glee.
"When we shot the pilot [for Glee], I met Cory Monteith, Kevin McHale, Amber Riley, and Chris Colfer for the first time. I had worked on Broadway with Jenna Ushkowitz and Matthew Morrison before. Matt had been a friend of mine for years, and in fact we'd actually dated back in the day for a Broadway beat," she wrote.
Lea - who plays Rachel Berry on the hit FOX TV show - denied rumors she was involved with Matthew as they filmed the first series of Glee in 2010, claiming the pair enjoyed a "close" friendship instead.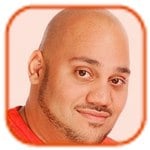 Posted by Andru Edwards Categories: Movies, Divorce, Rumors,
Bradley Cooper's ex-wife has reportedly called him a "master manipulator."
The American Hustle star, who was briefly married to actress Jennifer Esposito from December 2006 until May 2007, is believed to be the mystery man mentioned in her new book Jennifer's Way, according to New York Daily News.
The 41-year-old star describes the man as "funny, smart, cocky, arrogant and a master manipulator," claiming that she didn't "necessarily find him that attractive" when they first met but they quickly became a couple. The Blue Bloods star, who has written the book mostly about her lifelong battle with celiac disease, went on to say the boyfriend had a "mean, cold side," and his personality "could flip on a dime." Jennifer claims their relationship was unhealthy and she felt as though she was a "nonissue." She added, "I became very sad and I felt very alone," before she attended a seminar in Los Angeles, after which the relationship "hit an all-time low" and within a week it was over.
Click to continue reading Bradley Cooper's Ex-Wife Trashes Him in New Book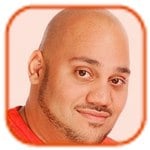 Posted by Andru Edwards Categories: Television, Features,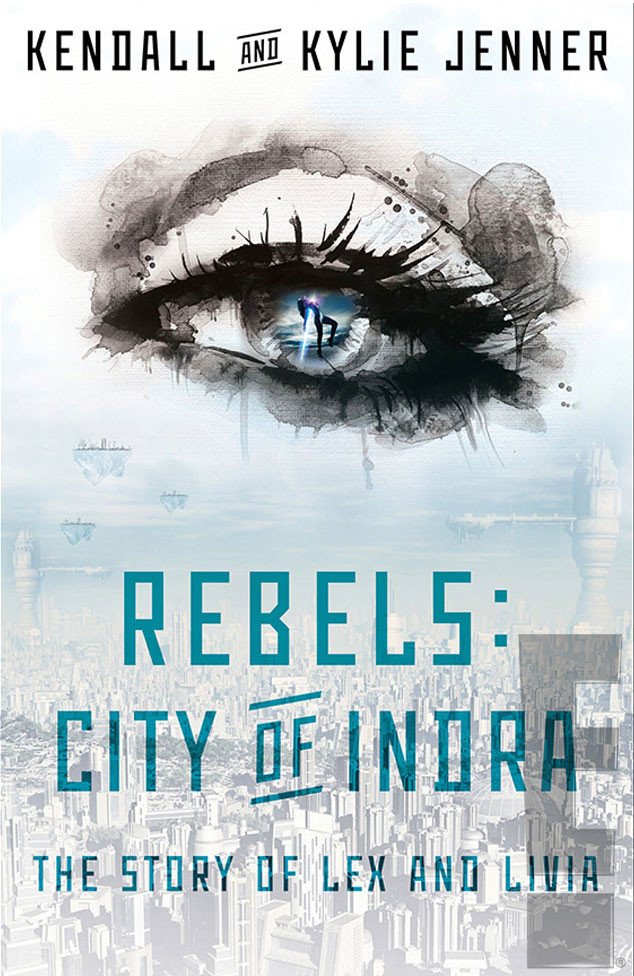 Kendall and Kylie Jenner are to release their novel in June.
The reality TV stars have turned into budding authors after penning thrilling young adult book Rebels: City of Indra, which is based on two young girls Lex and Livia, who embark on a journey together, but later realize their biggest danger might be each other.
"Kylie and I love the creative challenge and are thrilled to have been given the opportunity to share this story," Kendall, 18, said.
Kylie, 16, added, "We can't wait to share these characters and the world we created with readers everywhere. We are so excited!"
The brunette beauties have teamed up with writer Maya Sloan for the novel, which is "set 200 years in the future," for publisher Karen Hunter at Simon & Schuster. However, the youngsters - who have their own clothing line - have held back some of their creative ideas as they want to write a series based on Lex and Livia. "We want to do something so different, something that we really love," Kendall said.
Click to continue reading Kendall and Kylie Jenner to Release YA Novel in June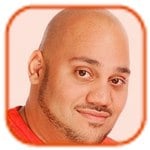 Posted by Andru Edwards Categories: Features,
J.K. Rowling is set to release her second novel under the pen name Robert Galbraith.
The Harry Potter author wrote her first novel, The Cuckoo's Calling, under the alias last year and she's now working on a sequel to the bestselling crime novel, called Silkworm, which will be released later this year, according to publishers.
The 48-year-old writer had aimed to keep her crime writing venture a secret but her solicitor at the time revealed her pen name to the public and has since been fined and ordered to pay Rowling damages - which she donated to charity.
Silkworm will be the author's third book for adults, as she also released Casual Vacancy under her real name in 2012. Her newest crime story will feature private detective Cormoran Strike - who first appeared in The Cuckoo's Calling - and he, along with his assistant Robin Ellacott, will unravel the death of writer Owen Quine after being hired by his wife to investigate his disappearance.
Click to continue reading J.K. Rowling to Release Second Novel Under Pen Name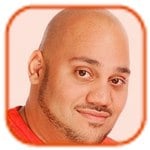 Posted by Andru Edwards Categories: Television, Rumors,
Kim Kardashian is working on her first novel.
The Keeping Up With The Kardashians star is reportedly trying her hand at writing and is already working on a book which appears to be loosely based on experiences from her own life in the limelight.
"The book's about the tangled love lives of three sisters with a pushy mum, trying to make it big in Hollywood. The storyline centres on an up-and-coming actress Kai and her sisters- Karissa, who's a wannabe model, and Kayleigh, who's trying to forge a career as a singer," a source said.
The 33-year-old beauty - who has seven-month-old daughter North with fiance Kanye West - is said to have enlisted the help of a professional ghostwriter to assist her with the saucy novel, which features a "lot of cheating, lying and revenge." The source told the Daily Star newspaper, "She's not the greatest writer but she has a very active imagination and knows the Hollywood scene inside out."
Click to continue reading Kim Kardashian Writing Her First Book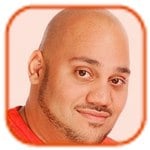 Posted by Andru Edwards Categories: Celebrities, Health & Beauty,
Cameron Diaz wishes women were kinder to each other.
The Annie star, who recently admitted she stopped using Botox because it made her face look "weird," doesn't believe anti-aging creams work and thinks women should encourage each other to grow old gracefully.
"I wish that women would let other women age gracefully and allow them to get older and know that as we get older, we become wiser," the 41-year-old said. "There's no such thing as anti-aging. There's no such thing as turning back the hands of time, and it makes me crazy that we live in a society where that's sold to women - that we're supposed to believe that if we're getting older, we've failed somehow, that we have failed by not staying young."
The blonde beauty, who recently released her new The Body Book, insists she is much happier with how she looks now than when she was younger: "I don't want to look like I did when I was 25. I like the way that I look now better than when I was 25. I can't help that other people may be uncomfortable with that, but that's not my responsibility to make them feel okay with the fact that I'm getting older. I'm okay with it. I like it."
Click to continue reading Cameron Diaz Doesn't Believe in Anti-Aging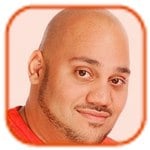 Posted by Andru Edwards Categories: Gossip, Reunions, Rumors, Rock,
The Smiths' former drummer Mike Joyce insists he will never read Morrissey's autobiography.
The 50-year-old musician was with the band until they split in 1987 and later sued Morrissey and Johnny Marr over unpaid royalties, which is discussed in the book. Speaking to the new issue of Q magazine, Mike said, "I've not read the book, and I never will. I've got a pretty good idea of what's in there. I don't want to go down that route of putting out a statement saying that this or that is wrong."
However, he added that he would still be keen to take part in a Smiths reunion, saying, "Of course, we'd all do it we were asked. We were one of the greatest bands ever. As a performer, there was nobody better than Morrissey. But a reunion is never going to happen."
In November last year Johnny Marr was joined onstage by his former bandmate Andy Rourke in New York. The bass player accompanied him on two Smiths songs, "How Soon Is Now?" and "Please, Please, Please, Let Me Get What I Want," during Johnny's sold out headline show at Webster Hall in Manhattan.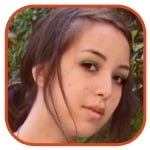 Posted by Robin Paulson Categories: Music, Break-ups, Legal Issues, Features, Rumors,
A new book on Lady Gaga's early days is ruffling her ex's feathers.
Gaga's longtime friend Brendan Jay Sullivan penned Rivington Was Ours, a book detailing her time on New York's Lower East Side before she made it big. Lady Gaga's ex Luc Carl believes that he has been painted as a villain in the memoir, threatening to sue Sullivan and his publisher, HarperCollins.
Sullivan, a DJ, claims in the book that Carl - a heavy-metal drummer and radio personality - was "inattentive and possessive" boyfriend who controlled many aspects of Gaga's life and career. At one point, Gaga told Sullivan that Carl had told her, "I hope you fail," which likely just fueled the Mother Monster in her efforts.
Last year when questioned about his relationship with Gaga, Carl said, "I was f - - king miserable, and it wasn't her fault." Perhaps he's suing so that he can publish his own side of the story?
Read More

| Page Six via The Huffington Post
© Gear Live Inc. – User-posted content, unless source is quoted, is licensed under a Creative Commons Public Domain License. Gear Live graphics, logos, designs, page headers, button icons, videos, articles, blogs, forums, scripts and other service names are the trademarks of Gear Live Inc.