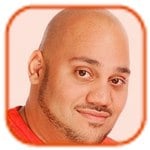 Posted by Andru Edwards Categories: Handhelds, Software,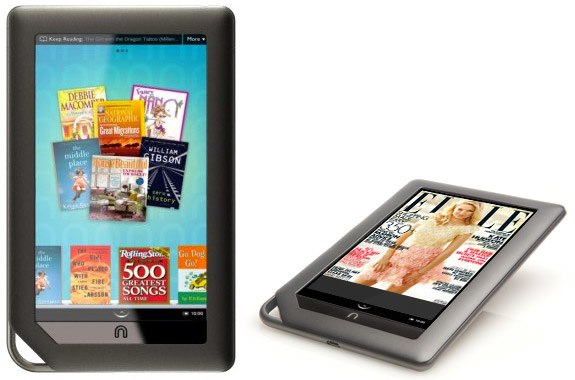 Barnes & Noble on Monday rolled out what it said was the biggest software update yet for its Nook Color e-reader, including the addition of Netflix streaming, Nook Comics, and more customized reading options.
The retailer has added 100 new features to the Nook Color, including access to movies and TV shows via Netflix and Flixster apps. Thanks to the Ultraviolet standard, which provides users with a digital copy of physical media, Flixster will allow movie access on-the-go.
On the comics front, Nook Color customers will now have access to high-resolution comics, graphic novels, and kids' comics. Barnes & Noble promised the "largest digital collection of Marvel's graphic novels available through a third party – including Halo Uprising and other Marvel greats like Ultimate Spider-Man, The Astonishing X-Men, and Hulk: Planet Hulk, among others."
A new feature known as PagePerfect looks to preserve the look and feel of image-heavy books like cookbooks, craft, and art books, and allows users to zoom in and fluidly scroll through a book's pages.
Click to continue reading Nook Color update brings Netflix streaming, Nook Comics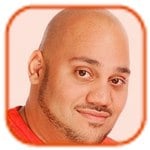 Posted by Andru Edwards Categories: Corporate News, Handhelds,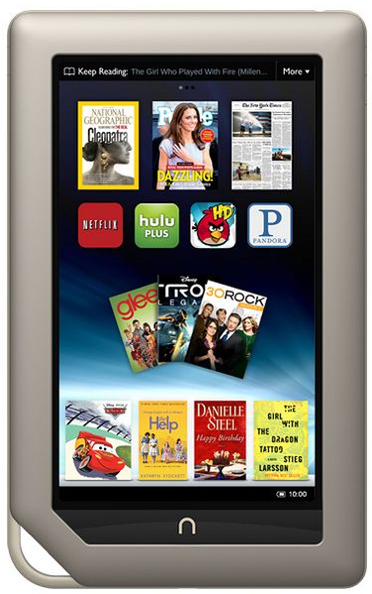 If you pre-ordered a Nook Tablet, you can get your hands on it a bit early. Though Barnes & Noble said the device would arrive on doorsteps and in stores on or around Nov. 17, the company confirmed that it will actually be available as of yesterday.
The device was delivered and available for in-store pickup yesterday. Those who didn't pre-order can start buying the tablet in stores today.
The Nook Tablet includes a 7-inch touch screen with 1024-by-600 display and runs a TI OMAP 4 dual-core processor. The $249 Nook Tablet boasts 16GB of internal storage, expandable up to 32GB via a microSD card and includes access to Barnes & Noble in-store support.
Rival Amazon also shipped its Kindle Fire tablet a day early for shoppers who pre-ordered the device; it was originally scheduled to ship on Nov. 15. During an earnings call last month, Amazon said pre-orders for the Fire exceeded expectations, prompting the company to ramp up production on the tablets. Dave Limp, vice president of Amazon Kindle, also said this week that the $199 Kindle Fire is already the best-selling item across all of Amazon.com.
Click to continue reading Barnes & Noble Nook Tablet ships early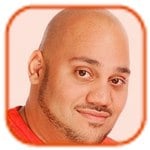 Posted by Andru Edwards Categories: Google, Handhelds,
The low-cost Android tablet space is heating up. And just in time for the holidays.
Barnes & Noble today unveiled the Nook Tablet, a beefed-up follow-up to the popular Nook Color ebook reader/tablet. The Nook Color also remains in the company's arsenal, but with a lower price. The Nook Color is available now, while the Nook Tablet is available for pre-order and ships by November 18.
Amazon, meanwhile, last month took the wraps of its first color touch-screen ereader/tablet, the Kindle Fire, which is currently on pre-order and ships by November 15.
Click to continue reading Kindle Fire vs. Nook Tablet vs. Nook Color: The Details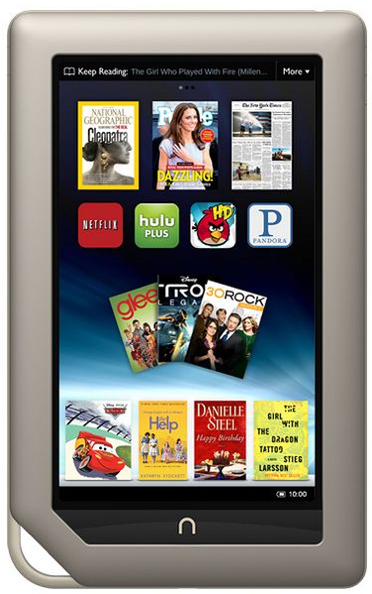 This morning Barnes and Noble unleashed their answer to the Kindle Fire, and it's the Nook Tablet. The Nook Tablet focuses on multimedia consumption, and keeps true to its e-reader roots with a great book and magazine reading experience. It's got a 7-inch display with Wi-Fi built-in and 16 GB of storage as well. It's thinner and lighter than the Nook Color, with a much faster 1 GHz dual-core processor as well.
The Nook Tablet also has 1 GB of RAM, and weighs in at under a pound. B&N says you should expect 11.5 hours of battery life from the device, which runs a customized version of Android 2.3. That customization, by the way, means that this isn't the type of Android tablet that you can just take and do your will with. It's geared towards things like reading books/magazines/periodicals, email, Internet browsing, video streaming, etc. In fact, a partnership with Netflix means you'll have deep integration of the platform on this tablet, with suggestions showing up on your home screen. Expect games, music services like Pandora, and other entertainment options (like Hulu) as well.
The Nook Tablet ships on November 18th, and can be pre-ordered now.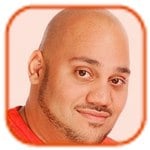 Posted by Andru Edwards Categories: Handhelds, Rumors,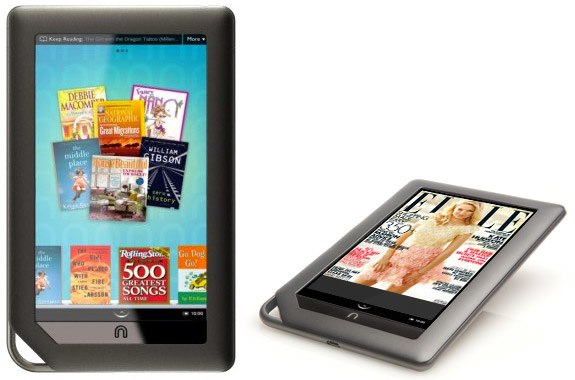 Is Barnes & Noble preparing to launch another tablet under the Nook name? Rumor has it the company will launch a new, pricier Nook Colors this year.
According to a tip obtained by the Digital Reader, B&N will launch a $349 tablet that could be named Acclaim. The Nook Simple Touch Reader will still be offered at $139 and the Nook Color will stay at $249. The tipster didn't offer any information on the specs of the device, but said the tablet would launch in the next quarter, likely in some time in October.
The Digital Reader also pointed to a tablet it saw on a slide from a Barnes & Noble company presentation with the codename Encore, but speculated that this is an updated version of the current 7-inch Nook Color.
Click to continue reading Barnes & Noble set to launch a new Nook Color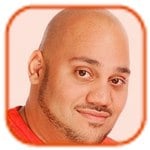 Posted by Andru Edwards Categories: Handhelds, Hot Deals,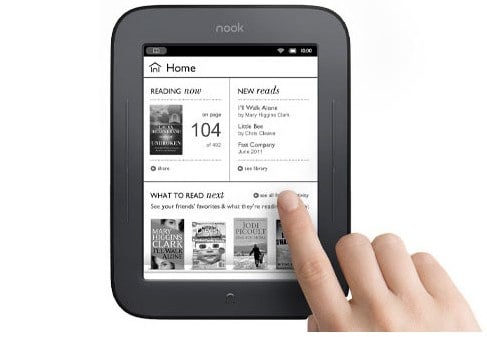 Interested in a back-to-school e-reader, but you're not sure which one to buy? Barnes & Noble made a case for the Nook on Monday, with $100 in free books for the returning student.
B&N said that customers who purchase a new Nook from today until Sept. 11 will receive $100 in free books and study tools, specifically a free collection of 12 free classic books and 12 SparkNotes study aids.
The books will help any aspiring literature major, and include A Tale of Two Cities, Beowulf, Ivanhoe, Crime and Punishment and The Portrait of the Artist As A Young Man. The SparkNotes guides include To Kill a Mockingbird, The Great Gatsby, The Catcher in the Rye, and Harry Potter and the Deathly Hallows, B&N said.
Click to continue reading Barnes & Noble Nook Back to School deal includes $100 worth of ebooks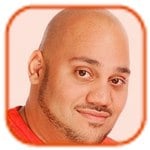 Posted by Andru Edwards Categories: Apple, Handhelds,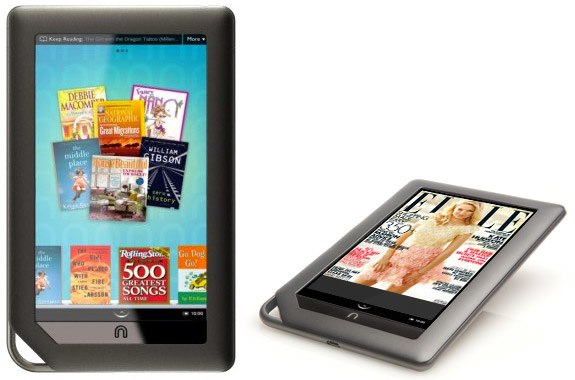 The increase in U.S. adults who own e-readers is outpacing the growth of tablet owners, according to a new phone survey by the Pew Internet Project.
Adults who owned ereaders like Amazon's Kindle and Barnes & Noble's Nook doubled from 6 percent of the U.S. adult population in November 2010 to 12 percent in May 2011, according to the survey of 2,277 respondents aged 18 and over. The survey was conducted in both English and Spanish.
Over the same period, the share of adults who said they owned a tablet such as Apple's iPad grew as well, but by just 3 percentage points. About 5 percent of respondents in an earlier Pew survey from November of last year said they owned a tablet, while 8 percent said they did in the most recent one, conducted between April 26 and May 22.
Click to continue reading E-readers are beating tablets in US adoption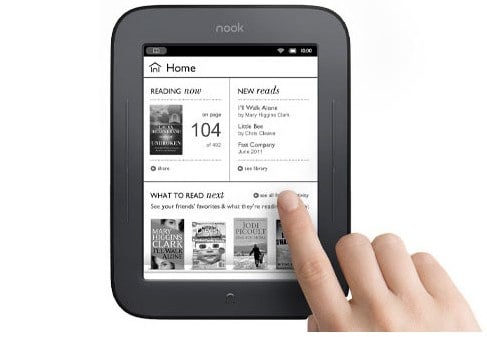 Today, Barnes & Noble unveiled their revamped Nook e-reader, which they are calling the Simple Touch Reader.
The $139 device is available for pre-order immediately and will be in stores on or around June 10 at Barnes & Noble, Best Buy, Walmart, and Staples.
The Android-based, e-reader measures 5 x 6.5 inches and weighs less than 7.5 ounces, which is 35 percent lighter and 15 percent thinner than the first Nook. During a New York launch event, B&N CEO William Lynch promised the "longest battery life of any e-reader," or up to two months on a single charge, and 80 percent less flashing on the 6-inch touch screen; the white-out that occurs when flipping pages. There is 50 percent less contrast than the first-edition Nook.
The device has built-in Wi-Fi and will feature 2GB of onboard storage, expandable up to 32GB with microSDHC. It runs Android 2.1 and a 800MHz TI OMAP3 processor.
Click to continue reading Nook Simple Touch Reader unveiled, aims sights at Kindle
Read More

| Nook Simple Touch Reader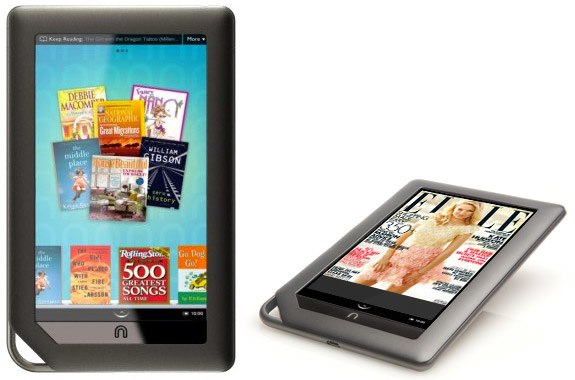 Barnes & Noble has sent out invitations to a May 24 event in New York City to announce a new e-reader device, most likely a new Nook.
Barnes & Noble has not indicated what the event will cover, with PR firm Fleishman refusing to take a page from Apple's playbook and tease audiences with what the announcement could include.
However, in a May 4 10K filing, Barnes & Noble disclosed that the May 24 announcement would indeed be an e-reader. "In a meeting with investor analysts on May 4, 2011, Barnes & Noble, Inc. (the "Company") indicated it expects to make an announcement on May 24, 2011 regarding the launch of a new eReader device," the company said, without elaborating.
Barnes & Noble now represents more than 25 percent of all of the U.S. market for e-books, more than the company's share of physical books, and it sells twice the number of e-books as physical books, at least online. The company exceeded its sales plans for e-book sales during the company's most recent quarter.It is the fourth straight quarter of topline growth exceeding 50 percent since selling the Nook in 2009.
As an e-reader with tablet functionality, the Nook wouldn't seem to have many features that it lacks compares to other e-readers. The Nook is available in color, and in both Wi-Fi, and in 3G, although speculation is that version is dying.
"It remains early in the development of the digital reading market," said William Lynch, the chief executive of Barnes & Noble, in a conference call on Feb. 22.
What could Barnes & Noble offer, perhaps in a Nook 2?
Click to continue reading Confirmed: Barnes & Noble will launch new Nook e-reader on May 24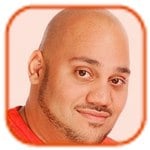 Posted by Andru Edwards Categories: Handhelds, HDTV, Home Entertainment, Hot Deals, PC / Laptop,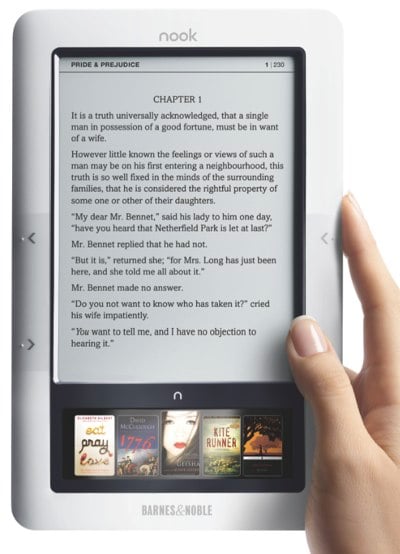 Here's today's Deal of the Day list, where we bring the the top discounts on gadgets and consumer electronics for the day. The highlight for today is a nice discount on the Barnes & Noble Nook, as well as a huge Walmart clearance sale:
Don't forget, if you're looking for other deals, be sure to check out our Newegg Promo Code thread.
© Gear Live Inc. – User-posted content, unless source is quoted, is licensed under a Creative Commons Public Domain License. Gear Live graphics, logos, designs, page headers, button icons, videos, articles, blogs, forums, scripts and other service names are the trademarks of Gear Live Inc.