Posted by Michael Cardiff Categories: Accessories, Hardware, PlayStation 3, Rumors, Xbox 360
With all this talk of PS3s, 360s, and Wiis going around, it's easy to forget that there's also a next-gen video format war going on - one which will likely have severe repercussions for either Sony or M$. Well, the latest shot in the High-def disc format war has been fired, and this time it's mega-retailer Wal-Mart that may help tip the scales in HD-DVD's favor (or at least give Blu-Ray something to worry about).
This week, Wal-Mart announced that they would be producing and distributing an HD-DVD player that well be the cheapest available, coming in at around $199-$299. I haven't spent much time in Wal-Marts (I find them noisy, messy, and crowded when compare to other retailers… oh, and generally evil). So I've got to ask… is Wal-Mart really a place where you want to pick up your next piece of high-end (or at least, moderate-end) electronics? My impression was that most of the folks who shop there probably aren't too tuned-in to the next-gen DVD formats, and may not even own an HDTV set to take advantage of such hardware. Still, perhaps the lure of a ridiculously cheap HD player will pull a few bargain-hunting techno-fiends towards their blue glow. And hey wait, while we're on the topic shouldn't Target be the one promoting HD-DVD (think: slick red cases!), and Wal-Mart be the one promoting Blu-Ray? That would make much more chromatic sense, at least.
Read More

| IGN.com

Posted by Christopher Sasaki Categories: Action, Internet, PlayStation 3
The nature of the Warhawk release for the PlayStation 3 has been elusive, to say the least. 1up was one of the first sites to report that the game would be heading to the PlayStation Network, and would not be a retail disc. Now, according to information they received from Sony Computer Entertainment America, the game is actually going to be heading to both Blu-Ray and the PlayStation Network. No clarification was given, but 1up speculates that there will be content differences between the formats, with the possibility of additional downloadable content to even out the releases. Even with this, though, it would see that either way would result in a less than satisfactory experience for each format. Either the Blu-Ray disc ends up being vastly underutilized, or the end user finds himself downloading tons and tons of content to keep up with their physical media brethren. It will be interesting to see how Sony handles this, if the rumors are true.
Read More

| 1up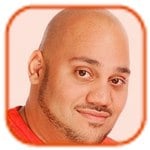 Posted by Andru Edwards Categories: Gizmatic, Short Bytes, CES, CES 2007, Features, Home Entertainment, Movies, Portable Audio / Video, Videocasts
We talk to Samsung about their K5, T9, and K3 MP3 players, all of which have a couple of unique features for those looking to get away from the whole iPod thing. We also get a look at their newly updated Blu-Ray player, the BD-P1200. The BD-P1200 will retail for $799. Lastly, we take a look at the new 65 Series LCD, which will probably retail for $2999. It has three HDMI inputs, and much improved image capabilities.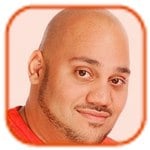 Posted by Andru Edwards Categories: Gizmatic, Short Bytes, CES, CES 2007, Features, HDTV, Home Entertainment, Movies, Videocasts
We stopped by to chat with HD DVD Association representative David Carlson. Dave gives us a quick glimpse into the format, and the benefits it provides over standard definition DVD (looks a lot better), as well as the Blu-Ray format (less expensive for consumers to adopt.) He also goes into some of the more interactive features of HD DVD, such as navigating menus and settings while the movie is playing. For the full scoop, check the video.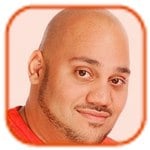 Posted by Andru Edwards Categories: Gizmatic, Short Bytes, CES, CES 2007, Features, HDTV, Home Entertainment, Videocasts
We know the HD DVD vs. Blu-Ray war is going hot and heavy, and LG looks to capitalize on that with their BH-100 hybrid Blu-ray HD DVD player. If you don't get it yet, this bad boy can play just about any optical media you can throw at it, supporting DVDs, Blu-ray discs, and HD DVD content as well. Price is a bit steep at $1199 USD, but true videophiles may not even notice when they realize that, for them, the format war no longer exists. The LG Super Multi Blue BH-100 Player officially hits retail stores today, despite being available in small quantities for a little over a week now.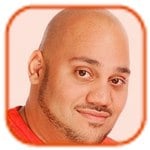 Posted by Andru Edwards Categories: Head To Head, Short Bytes, CES, CES 2007, Features, HDTV, Home Entertainment, Videocasts
Okay, forget all the corporate-speak we have been getting on the issue. We went around and ask people wandering the floor at CES which format they liked and thought would win out in the end. We got quite a few interesting responses, many of which seeming to come from people who don't even know that a format war even exists.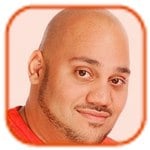 Posted by Andru Edwards Categories: Gizmatic, Short Bytes, CES, CES 2007, Features, HDTV, Home Entertainment, Portable Audio / Video, Videocasts
We stopped by the Dolby booth while at CES to take a look and listen to their latest and greatest technologies. Of course, we had the film crew in tow, and were able to capture a full tour of their booth. Check the video to find out the latest from Dolby, as well as some innovations that are coming down the pike.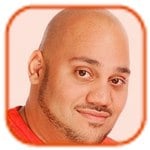 Posted by Andru Edwards Categories: Gizmatic, Short Bytes, CES, CES 2007, Features, HDTV, Home Entertainment, Video Games, Videocasts
Both Blu-Ray and HD-DVD feature advanced technologies to provide interactive features to consumers. We interviewed Ole Lutjens on the bus to CES and he told us about some upcoming network aware games coming to Blu-ray discs.
Posted by Michael Cardiff Categories: Corporate News, PlayStation 3, Rumors, Xbox 360
The latest shot in the HD-DVD / Blu-Ray battle has been fired, this time coming from Oblivion developer Bethesda Software. According to the developers of the game, the Blu-Ray drive data rates are slower than those on, for instance, the Xbox-360's DVD drive. Says Todd Howard at Bethesda:
"Drive speed matters more to me [than capacity], and Blu-ray is slower."
What does this mean? Well, in general, longer load times and more cacheing to the harddrive. In fact, in order to get Oblivion to load on the PS3 as fast as it does on the Xbox-360, Bethesda duplicated key data from the game, storing it on multiple places in the disc to lower access times. There's no word on how much of the code was duplicated, but it still seems to go against Sony's message that developers need 50GB of storage space. It sounds like, if the drive were faster, the HD-DVD standard of ~30GB / disc could be adequate.
Read More

| Gameworld Network

Posted by Christopher Sasaki Categories: Accessories, Hardware, Xbox 360
NPD continues to report on holiday sales data; this time the research firm tells Next Generation that the Xbox 360 HD-DVD drive has sold 92,000 units since launch. The numbers break down into 42,000 in November and 50,000 in December, or roughly 2 percent of the Xbox 360 install base. With Microsoft claiming that the HD-DVD drive is selling out at retail, this would suggest either that Microsoft is having a hard time producing units or that they are limiting drive production for some other reason. While the HD-DVD drive competes with Sony's Blu-Ray format, the Xbox 360 add-on might also be seeing competition from the Xbox Live Video Marketplace. Even though users can only rent HD movies via the service, owners of the Xbox 360 premium system don't have to pay out for additional hardware. Every PS3 comes with a Blu-Ray drive, so total sales for that format look good, but one will have to look at movie sales rates to get a true indication of the relative popularity of the competing formats.
Read More

| Next Generation

© Gear Live Inc. – User-posted content, unless source is quoted, is licensed under a Creative Commons Public Domain License. Gear Live graphics, logos, designs, page headers, button icons, videos, articles, blogs, forums, scripts and other service names are the trademarks of Gear Live Inc.