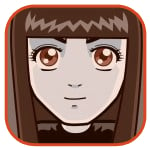 Posted by Sheila Franklin Categories: Editorial, HDTV, Home Entertainment, Movies

Round two. In a "no surprise" move (since Netflix is doing the same), Best Buy said that it will recommend that its customers choose Blu-ray when purchasing a DVD Player/Recorder.
"Because we believe that Blu-ray is fast emerging as that single format, we have decided to focus on Blu-ray products," said President and CEO Brian Dunn.
You will notice the hardware and software change by March, although they will also carry HD products. We suspect you will find them in the mark down aisle and, while you are there, check out the bargain DVDs.
Read More

| Reuters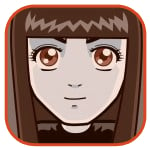 Posted by Sheila Franklin Categories: Corporate News, HDTV, Home Entertainment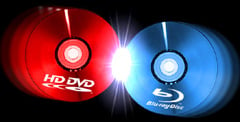 Netflix has announced that it will only buy Blu-ray discs and phase out HD by the end of the year. We suspect that is because four of the six major studios have gone the same way. While this looks to be the end of the war, we are just not ready to go out and purchase a new player right away. We hope that Sony finally feels karma for their failed Betamax. We also discovered that Netflix will be only sending out standard DVDs by the end of this month.
Read More

| Reuters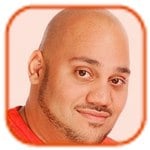 Posted by Andru Edwards Categories: Gizmatic, Short Bytes, Broadband, CES, CES 2008, Features, HDTV, Home Entertainment, Movies, Podcasts, Videocasts
Sony showed up in force for CES 2008 with a bevy of Blu-ray players in tow. Check the video above for a good run down of the Blu-ray technology. Some of the new interactive features are sure to impress, although many of the features have been available within HD DVD for some time.
Take note of the awkward cut that occurs when we ask them about the whole format war thing and the fact that studios are jumping over to Blu-ray left and right. That is when they stopped and told us they didn't want to talk about that subject. We pushed the issue a bit, but they wouldn't budge, so we just cut that portion out. Not sure what the big deal was though, I mean, it seems victory may be at hand for the Blu-ray side of things.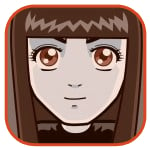 Posted by Sheila Franklin Categories: Corporate News, HDTV, Home Entertainment, Hot Deals, Movies

Toshiba, never admitting defeat, has once again cut its prices up to 50% to promote its HD DVD players. Their entry level players now carry an MSRP of ~$150.00. Expect an onslaught of various media-type commercials within the next few weeks. While we continue to hear rumors concerning the HD/Blu-ray War, we think we will just bide our time and revel in the news that now almost anyone can afford a player. Toshiba is still offering 5 free DVDs with purchase.
Read More

| USA Today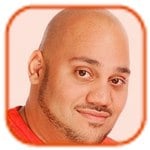 Posted by Andru Edwards Categories: Gizmatic, Short Bytes, CES, CES 2008, Features, HDTV, Home Entertainment, PC / Laptop, Podcasts, Video Games, Videocasts
New this week from Alienware is their desktop replacement laptop, the Area 51 M15x. Weighing in at only 7 pounds, with a battery life of 4 hours (and the added bonus of a second battery), and a rear cooling system, the M15x is the only 15" laptop to feature Intel's Core 2 Extreme 2.8 gHz processor.
With a screen resolution of 1920x1080, the M15x sports true 1080p to fully exploit the binary graphics - it can switch between its NVIDIA 8800 512 mhz graphics card and its integrated Intel card, which is perfect for getting the most out of DVDs viewed on the integrated Blu-Ray player. It also has an HDMI output to enjoy those Blu-Ray movies on a big screen. Alienware's Area 51 M15x is available at a price point of around $2200 to $2300.

Posted by Chris Pereira Categories: Action, PlayStation 3, PlayStation Network, Sony
Warhawk is set for release later this month in two forms; retail and as a downloadable game from the PlayStation Store. The retail package will include a Bluetooth headset and will go for $59.99 – but they've flat-out refused to make any comment pertaining to the pricing of the downloadable version. When contacted by 1UP, Sony continued refusing any attempt to discover what the price might be.
"No news yet on the pricing of Warhawk for download. I would recommend you keep your eye on our blog for an announcement soon," said SCEA Senior Director of Corporate Comm. Dave Karraker. "Response to date from those in the Warhawk beta has been outstanding, so we think it will do very well. We will be pricing it to match what we are delivering in terms of graphics, gameplay, fun-factor and repeat playability, which we think is quite high."
It's an interesting situation, as Electronic Gaming Monthly is in the process of reviewing the game, but they've been unable to get any word on the price of the game – which will, understandably so, affect the review score of the game.
Sony won't tell us the pricing plans are, and as a result, EGM reviewers have been forced to include caveats in their write ups. Lead reviewer (and former OPM editor) Joe Rybicki actually placed a note in his review to EGM Reviews Editor Greg Ford that his score should be dropped a whole point if the price was announced above $30, and the other reviewers have expressed concern over how they should judge the game.

"What I don't understand is why Sony can't give us a price when it seems like internally they have one ready. The game is done, our reviewers have been playing it, and each one has asked about the price, which we certainly take into consideration in our reviews," says Ford. "Because of the lead time for a print publication, we're forced to go to print with a caveat in our review addressing this issue. Not ideal, and it seems unnecessary. It's too bad because otherwise, the company has been great getting us the review code, setting up multiplayer play sessions, and providing assets to go along with the review…just no price, which for some consumers is what matters most."
Read More

| 1UP


Posted by Chris Pereira Categories: Accessories, Microsoft, Xbox 360, Xbox Live
Announced at Comic-Con, the new price drop on the HD-DVD add-on for the Xbox 360 will lower the unit's price to $179 (down from $199.99) starting August 1. As an added incentive, Toshiba's Perfect Offer has been extended to the 360 HD-DVD Player – anyone who purchases the HD-DVD add-on will be able to select five free HD-DVDs from a list of 15 through a mail-in offer. Don't expect the greatest selection of movies, though, as is the case with the five free Blu-ray movies that come with the purchase of a PlayStation 3. But free is free.
Microsoft also teased the HD-DVD release of Heroes: Season 1 and 300; Xbox Live will be home to some exclusive content. On August 14, 300 will be available for download in HD, and for a limited time, the pilot episode of Heroes will be free to download.
It certainly looks like Microsoft is pushing hard with HD-DVD, and understandably so – Blu-ray has been the more successful of the two next-gen DVD formats as of late. And the success of Blu-ray is of major support to Sony and the PlayStation 3 - and Microsoft isn't looking to do them any favors.

Posted by Chris Pereira Categories: PlayStation 3, Rumors
As was first reported by Cheap Ass Gamer, it looks like the PlayStation 3 will be seeing a $100 price drop to $499.99 beginning July 12. Initially, it looked like this might simply be a promotion for the week of the 15th, but GameDaily BIZ has confirmed this with a merchandising manager at one of the world's biggest retailers who wished to remain anonymous.
While the price drop is scheduled across retail to take place on July 12 (which is a Thursday), the first wave of ads won't be seen until July 15. SCEA declined to comment when contacted, but this was bound to happen at one point or another – and with the PS3 losing more and more ground to both the Xbox 360 and Wii each month, something needed to be done.
Assuming this pans out, this puts quite a bit of pressure on Microsoft; the Xbox 360 Elite is still $479.99 and lacks many of the features the PS3 has, such as a Blu-ray player (the Elite doesn't even have an HD-DVD player) and built-in Wi-Fi.
Well, I'm certainly glad I haven't plopped down the $600 just yet. And only about five hours ago I was contemplating gathering the cash to pick one up. This price drop leads me to wonder, though – will the 20GB SKU see a return, meaning that there would be a $399.99 PS3? Or will Sony launch a new SKU with a larger hard drive? We'll know next week when Sony holds its press conference at E3.
Read More

| GameDaily BIZ

Posted by Edie Sellers Categories: Action, Adventure, Announcements, Corporate News, Electronic Arts, Fighting, Microsoft, PC, PlayStation 3, Portable/Mobile, PSP, Reviews, Sports, Xbox, Xbox 360, GamerAndy
Finally a return to gaming news! So much for Andy, Hawkes and Edie to talk about, including Sony's "major announcement," the 80Gig Europe hate, Blu-Ray price drops, and (gasp!) Andy's discovery of a great PS3 title! But that's not all! We've got conversation about EA and ID going to the Mac, the PSP "slim, Shadowrun and Forza 2.
But wait! There's more! Winners of last week's contest are annouced.
Order now and you'll recieve GamerAndy's TV corner, where we discuss the end of the Sopranos and the return of Jherico.
Don't walk… RUN to the download!

Posted by Chris Pereira Categories: PlayStation 3, Trailers
Each Monday, Wii owners get a few games added to the Virtual Console. Sure, they're not always the greatest games, but occasionally you'll find a gem in there and maybe something that holds some nostalgic value. Each Wednesday, Xbox 360 owners typically get at least one Live Arcade game – which, as of late, have been pretty damn good. But PlayStation 3 owners aren't quite as lucky; this week they don't even get a demo. Instead, all they have to look forward to when connecting to the PSN are four trailers.
Heavenly Sword "Gamer's Day 2007" Trailer (free): Emotionally charged, stunningly beautiful, and delivering unprecedented dramatic character performance, Heavenly Sword showcases the PS3 system's power. Check out the new trailer for this much anticipated title, straight from Sony Computer Entertainment America's recent Gamer's Day media event.
MLB 07 The Show (PS3) Video (free): The best-selling baseball franchise is now available for PS3! This season we're proud to introduce a slew of new features including: Road To The Show, Adaptive Pitching Intelligence, Online League Play, Pitch Command System and unique Umpire Personalities. This week, take a look at a tutorial video of the game's online feature set.
Stranglehold Trailer (free): Continue the story of John Woo's influential action film, Hard Boiled, starring Chow Yun-Fat. Engage your enemies in intense cinematic gun battles and cause extensive environmental damage using a full arsenal of deadly weapons. Hard Boiled will also be included in its entirety on the Blu-ray disc.
Movie Trailers (free): Download new trailers for the upcoming blockbuster film, Transformers, and the upcoming Blu-ray release, Bruce Springsteen with the Sessions Band: Live in Dublin.
© Gear Live Inc. – User-posted content, unless source is quoted, is licensed under a Creative Commons Public Domain License. Gear Live graphics, logos, designs, page headers, button icons, videos, articles, blogs, forums, scripts and other service names are the trademarks of Gear Live Inc.