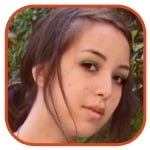 Posted by Robin Paulson Categories: Movies, Rants,
Although she's since offered an apology for comparing paparazzi to rapists, Kristen Stewart is still prodded for her choice in words. In a recent interview, however, she had her dashing vampire
co-star Robert Pattinson come to her defense. And boy did he have a lot he wanted to get off his chest:
"None of those associations came out and gave a statement [criticizing Kristen] without being called upon by the media first — who were doing it specifically to get hits on their websites. That whole system of Internet journalists, where no one is called to account, is almost entirely about hate. All these people get away with doing it because they have no responsibility to anyone. All they need is to get a salacious headline and people click on it, because it's easy. And it's quite good being part of these Twilight films because you have to give so many interviews all the time, you can defend yourself. That's the only way. All of us stick together, as well. There are so many little nerds behind their computers, on their little blogs."
After his tirade, Stewart pointed out how Pattinson could easily say anything and get away with it: "You're really good, but you could say, 'I just took a s***on the Queen's face,' and people would be like, 'Oh, I love him! I love him!'"
The complete interview in EW hits newsstands this Friday.
Read More

| EW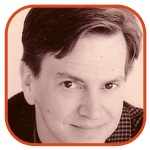 Posted by Tom Mason Categories: Editorials, Movies, Reviews, Television, DC Comics, Marvel Comics,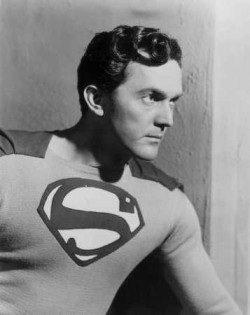 Hey Librarians! Pack up your decimals of Dewey and head out to Washington DC, where all the cool graphic novels are going to be talked about. It's the American Library Association's annual conference, and it's set for June 24-June 29. Early Word has the word on all the graphic novel programming just waiting for you.
Dave Simons: It's been one year since the death of the acclaimed artist Dave Simons and his friend Daniel Best and 20th Century Danny Boy remembers him with stories and quotes, like this one: "Here is my recipe for a winning comic book cover: Flame. Gorilla. Skull. Hot chick. Other elements of interest: Nazis, dinosaurs." I would totally buy Flaming Gorilla Skull Chick Vs. Nazi Dinosaur #1 from any publisher. Even at $3.99. I'll even write it. And I wish Dave was still alive to draw it.
Superman Serials: The Bijou Blog takes a look at those Superman movies that most comic book fans don't care about: the old serials like Superman and Atom Man Vs. Superman, starring Kirk Alyn. "His Superman seems stern at times, then happy-go-lucky, but also happens to take a sadistic glee in cracking two crooks' heads together. The cape appears to give him some trouble. Alyn is seen to push it out of his way several times and he never runs while in costume, doing more of a ballet leap to keep from tripping."
Click to continue reading Weekend Reading: Bob Bolling, Dave Simons, Kirk Alyn and Chuck Jones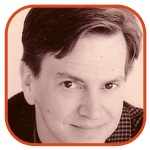 Posted by Tom Mason Categories: Conventions, Editorials, Interviews, Movies, Reviews, Television, Independent,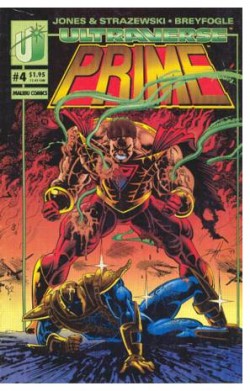 Comic Con International in San Diego is closer than you think. Years ago, I started compiling my own list of convention secrets starting with a great place to go to the bathroom that's tucked away in a corner, just minutes from the convention floor, and no one seems to know about it. Then I read the list compiled by Tom Spurgeon at The Comics Reporter and I am ashamed of my own ineptitude. If you're going to the con this summer, you need to read Tom's list of 135 tips.
After you've finished reading Tom's tips, here are a few other links to brighten your weekend…
Want To Be A Writer?: Of course you do. Who doesn't? Step into any cocktail party or backyard barbecue and it's full of people bursting with ideas, if only they can find someone who could take a few minutes to write it all down for them. The real trick is finding places that might be interested in publishing something once it's all written down. If you feel like writing some stuff down, John Scalzi (the Hugo Award-winning sf author) and Wil Wheaton (yes, that Wil Wheaton) have joined forces to create a writing contest that's win-win-win for all. Maybe even you.
Click to continue reading Weekend Reading: Comic Con International, Tom Peyer, Ultraverse and Paul Cornell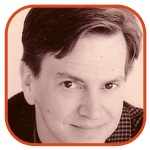 Posted by Tom Mason Categories: Editorials, DC Comics, Independent, Marvel Comics, Viz Media,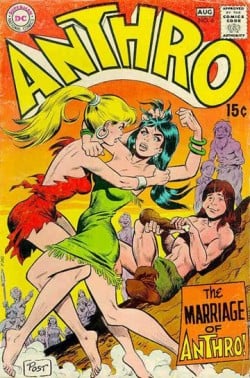 Happy holiday weekend for those of us in the US who love a long weekend, some grilled meat and a cold Pabst Blue Ribbon. And since there's no football game, you can spend that extra time surfing the internet. Here are some links to fill the game-less void:
Vertical: Given the significant changes at manga publishers Viz (massive layoffs) and CMX (DC shuttered the division), it's interesting to read about someone with a little different take on events. Rod Lott at Bookgasm has a chat with Ed Chavez at Vertical (publishers of Osamu Tezuka's Black Jack, among other things). "While I will always say there is plenty of grade-A material to license from Japan available, access to those properties has become quite limited over the last three to four years. I find it curious that this lack of competition has occurred during the recent decline of the U.S. manga market."
Steve Perry: The death of the Thundercats and Timespirits writer is just about the saddest way for a comic book creator to go. Johnny Bacardi exchanged correspondence with him recently, but I don't want to spoil his story, except to say that it's one you'll want to read.
Click to continue reading Weekend Reading: Vertical, Fantastic Four, Cowboys & Aliens and Lost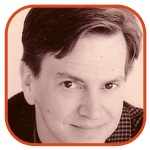 Posted by Tom Mason Categories: Editorials,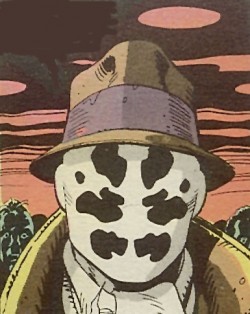 What a crazy week with all this talk of Watchmen prequels, re-shoots on Jonah Hex, and DC's big impending announcements of film projects and possibly a new Publisher. Marvel will have to sell itself again just to keep up! Let's see what's out and about.
Amazon Vs. Books: If you've been following the slap-fight between Amazon and Macmillan, you already know that they're fighting over ebook pricing and Amazon pulled Macmillan's books from their site. Amazon lost the PR battle and has agreed to put the links back. John Scalzi has what I think is the correct take on the matter. His books are published by Tor, which is a division of Macmillan, and the fight cost him, and many other authors, their sales. Read what John says.
The Beat: Heidi MacDonald is an old pal from the pre-blog era and runs one of the must-click sites on the web, The Beat. She's recently moved to a new location and if you haven't updated yet, do so now. And try to get in on all the Watchmen sequel and prequel stuff!
Click to continue reading Weekend Reading: Glenn Dakin, Amazon, Rowland Wilson, The Beat and Overstreet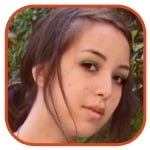 Posted by Robin Paulson Categories: Music, Rumors,
UPDATE: Her rep is now denying that Lily is planning to quit her music career. Read more here.
Yet another actress leaves her music career to pursue her Hollywood fantasy. This time it's "Smile" singer Lily Allen.
The British pop star made the announcement yesterday on her blog. The news comes following the release of her second album, It's Not Me, It's You. Yes, you read that correctly—she's calling it quits after her sophomore album.
Instead of music, Allen plans to bide her time with acting—she'll be making her debut in a West End production of Neil LaBute's play, Reasons To Be Pretty.
Allen was forced to take down her blog because "the abuse was getting too much" (so said her Twitter page), but here's what it did read:
Just so you know, I have not renegotiated my record contract and have no plans to make another record (applause). I do however remain a fan of new music, so this is not some selfish crusade. The days of me making money from recording music has been and gone as far as I'm concerned, so I don't (at this point) stand to profit from legislation. Except future purchases of previously recorded material (which won't be much).
Read More

| Daily Mail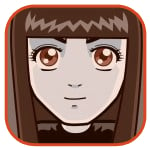 Posted by Sheila Franklin Categories: Internet, Misc. Tech,

Amazon has unveiled its new beta program that will pay bloggers for turning them into Kindle subscriptions. Although it already offers many of them, the company wants to move the content to the home screen. Subscriptions will run from $.99 to $2.00 per month. Bloggers don't pay any fees, but Amazon sets the price as well as keeping 70% of the price. Still, if you want new readers and pocket change, this might be an option for your blog.
Read More

| Mobility Today

Posted by Sal Traina Categories: Editorials, Elections, Media,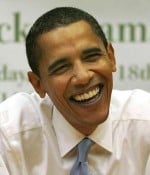 It's been a while since I posted here, but my past work is starting to seem pretty prophetic. I predicted the hard turn to the left, after President Obama pretended to be a moderate while campaigning. I also touched upon media bias, broken campaign promises, empty slogans, and radical ties, among other things.
I'm glad a small number of people are starting to open their eyes and question this administration, but why did so many people not see what I saw coming this past fall?
Click to continue reading To The People Surprised By Obama's Radicalism
Read More

| Gear Live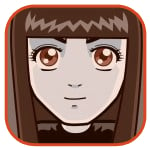 Posted by Sheila Franklin Categories: Internet,

After reading this list that Technorati made, it is understandable that many paper based news sources are going under. The Technorati Attention Index measures media and mainstream sites with the highest links to blogs in the past 30 days. Not surprisingly, YouTube tops it. We show you the top 10 list and if you would like to see all 50, hit the link.
1. YouTube
2. New York Times
3. BBC News
4. CNN.com
5. MSN
6. guardian.co.uk
7. Washington Post
8. Yahoo! News
9. Reuters
10. Los Angeles Times
Read More

| Technorati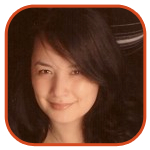 Posted by Veronica Santiago Categories: Music,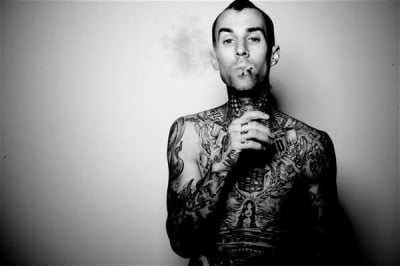 UPDATE: Travis Barker has since been released from the hospital.
Three weeks after surviving a fatal plane crash in South Carolina, Travis Barker is now opening up about his recovery process.
In a message posted this weekend on MySpace, the drummer - who is scheduled for another surgery today - shared photos from his hospital stay and thanked fans for their ongoing support. The long-time vegetarian also talks about eating meat (the proteins help with his recovery), the inspiration he felt after seeing DJ AM (Adam Goldstein) and the fine doctors who have been attending to him.
Travis' recent entry can be read in full after the jump.
Click to continue reading Travis Barker Thanks Fans and Shares Photos
© Gear Live Inc. – User-posted content, unless source is quoted, is licensed under a Creative Commons Public Domain License. Gear Live graphics, logos, designs, page headers, button icons, videos, articles, blogs, forums, scripts and other service names are the trademarks of Gear Live Inc.