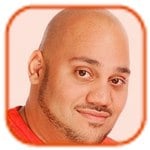 Posted by Andru Edwards Categories: Social Networking, New Apps, Free Apps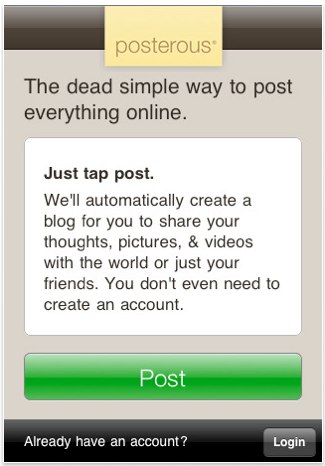 One of our favorite social sharing and blog sites, Posterous, just released their official iPhone app today. Focusing on being the only app you'll need to share everyone online to all your favorite sites (think Facebook, Twitter, YouTube, Flickr, and the like,) you can download the Posterous app now for free.
Read More

| Posterous for iPhone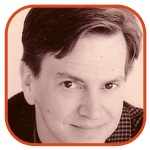 Posted by Tom Mason Categories: Editorials, Movies, Reviews, Television, DC Comics, Marvel Comics
Hey Librarians! Pack up your decimals of Dewey and head out to Washington DC, where all the cool graphic novels are going to be talked about. It's the American Library Association's annual conference, and it's set for June 24-June 29. Early Word has the word on all the graphic novel programming just waiting for you.
Dave Simons: It's been one year since the death of the acclaimed artist Dave Simons and his friend Daniel Best and 20th Century Danny Boy remembers him with stories and quotes, like this one: "Here is my recipe for a winning comic book cover: Flame. Gorilla. Skull. Hot chick. Other elements of interest: Nazis, dinosaurs." I would totally buy Flaming Gorilla Skull Chick Vs. Nazi Dinosaur #1 from any publisher. Even at $3.99. I'll even write it. And I wish Dave was still alive to draw it.
Superman Serials: The Bijou Blog takes a look at those Superman movies that most comic book fans don't care about: the old serials like Superman and Atom Man Vs. Superman, starring Kirk Alyn. "His Superman seems stern at times, then happy-go-lucky, but also happens to take a sadistic glee in cracking two crooks' heads together. The cape appears to give him some trouble. Alyn is seen to push it out of his way several times and he never runs while in costume, doing more of a ballet leap to keep from tripping."
Click to continue reading Weekend Reading: Bob Bolling, Dave Simons, Kirk Alyn and Chuck Jones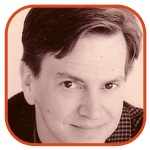 Posted by Tom Mason Categories: Conventions, Editorials, Interviews, Movies, Reviews, Television, Independent
Comic Con International in San Diego is closer than you think. Years ago, I started compiling my own list of convention secrets starting with a great place to go to the bathroom that's tucked away in a corner, just minutes from the convention floor, and no one seems to know about it. Then I read the list compiled by Tom Spurgeon at The Comics Reporter and I am ashamed of my own ineptitude. If you're going to the con this summer, you need to read Tom's list of 135 tips.
After you've finished reading Tom's tips, here are a few other links to brighten your weekend…
Want To Be A Writer?: Of course you do. Who doesn't? Step into any cocktail party or backyard barbecue and it's full of people bursting with ideas, if only they can find someone who could take a few minutes to write it all down for them. The real trick is finding places that might be interested in publishing something once it's all written down. If you feel like writing some stuff down, John Scalzi (the Hugo Award-winning sf author) and Wil Wheaton (yes, that Wil Wheaton) have joined forces to create a writing contest that's win-win-win for all. Maybe even you.
Click to continue reading Weekend Reading: Comic Con International, Tom Peyer, Ultraverse and Paul Cornell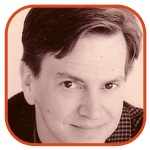 Posted by Tom Mason Categories: Editorials, DC Comics, Independent, Marvel Comics, Viz Media
Happy holiday weekend for those of us in the US who love a long weekend, some grilled meat and a cold Pabst Blue Ribbon. And since there's no football game, you can spend that extra time surfing the internet. Here are some links to fill the game-less void:
Vertical: Given the significant changes at manga publishers Viz (massive layoffs) and CMX (DC shuttered the division), it's interesting to read about someone with a little different take on events. Rod Lott at Bookgasm has a chat with Ed Chavez at Vertical (publishers of Osamu Tezuka's Black Jack, among other things). "While I will always say there is plenty of grade-A material to license from Japan available, access to those properties has become quite limited over the last three to four years. I find it curious that this lack of competition has occurred during the recent decline of the U.S. manga market."
Steve Perry: The death of the Thundercats and Timespirits writer is just about the saddest way for a comic book creator to go. Johnny Bacardi exchanged correspondence with him recently, but I don't want to spoil his story, except to say that it's one you'll want to read.
Click to continue reading Weekend Reading: Vertical, Fantastic Four, Cowboys & Aliens and Lost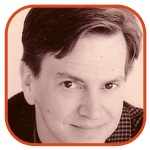 Posted by Tom Mason Categories: Editorials
What a crazy week with all this talk of Watchmen prequels, re-shoots on Jonah Hex, and DC's big impending announcements of film projects and possibly a new Publisher. Marvel will have to sell itself again just to keep up! Let's see what's out and about.
Amazon Vs. Books: If you've been following the slap-fight between Amazon and Macmillan, you already know that they're fighting over ebook pricing and Amazon pulled Macmillan's books from their site. Amazon lost the PR battle and has agreed to put the links back. John Scalzi has what I think is the correct take on the matter. His books are published by Tor, which is a division of Macmillan, and the fight cost him, and many other authors, their sales. Read what John says.
The Beat: Heidi MacDonald is an old pal from the pre-blog era and runs one of the must-click sites on the web, The Beat. She's recently moved to a new location and if you haven't updated yet, do so now. And try to get in on all the Watchmen sequel and prequel stuff!
Click to continue reading Weekend Reading: Glenn Dakin, Amazon, Rowland Wilson, The Beat and Overstreet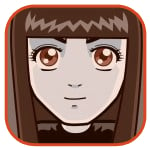 Posted by Sheila Franklin Categories: Internet, Misc. Tech

Amazon has unveiled its new beta program that will pay bloggers for turning them into Kindle subscriptions. Although it already offers many of them, the company wants to move the content to the home screen. Subscriptions will run from $.99 to $2.00 per month. Bloggers don't pay any fees, but Amazon sets the price as well as keeping 70% of the price. Still, if you want new readers and pocket change, this might be an option for your blog.
Read More

| Mobility Today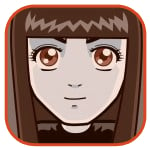 Posted by Sheila Franklin Categories: Internet

After reading this list that Technorati made, it is understandable that many paper based news sources are going under. The Technorati Attention Index measures media and mainstream sites with the highest links to blogs in the past 30 days. Not surprisingly, YouTube tops it. We show you the top 10 list and if you would like to see all 50, hit the link.
1. YouTube
2. New York Times
3. BBC News
4. CNN.com
5. MSN
6. guardian.co.uk
7. Washington Post
8. Yahoo! News
9. Reuters
10. Los Angeles Times
Read More

| Technorati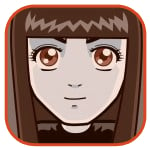 Posted by Sheila Franklin Categories: Cell Phones, Internet, Misc. Tech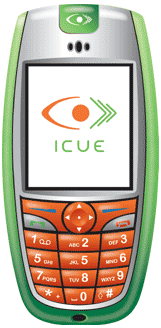 Forget the Kindle and the Readius.You can now receive hundreds of books via ICUE on your cell phone, priced from .50 (~$.98) to £4.50 (~$9.00) Your phone will store them to read when you like, either one word at a time, a phrase, or moving left to right at your chosen pace. You can also receive newspapers, e-mail, and blogs.
Simply download the application 64888 to your phone and you are registered for free once you sign up with Bango for payment. Then select classic, sci-fi, western, or hot best-sellers off their menu and your phone company places the charges on your monthly bill. There is also a folder for storage. We think the idea is great, but that would take a lot of battery charging if your phone is one of the older models.
Read More

| ICUE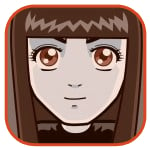 Posted by Sheila Franklin Categories: Handhelds, Internet, Misc. Tech, Portable Audio / Video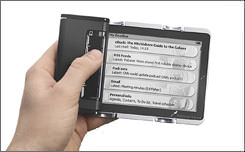 Another reader has arrived to compete with the Kindle. The Dutch company Polymer Vision spun off from Philips and has been working for 2 years on its Readius which will hit stores sometime this year. The device is about the size of 2 credit cards, weighs about as much as a cell phone, and folds up when not in use. With its 5-inch display, you can read news, blogs, audio books, view podcasts, and catch up on your e-mail. The Readius can also make phone calls and connect online with cellphone networks, has a super-battery life, and should cost about the same as a high-end cell phone. The company also has plans to add a keypad in the future.
Read More

| USA Today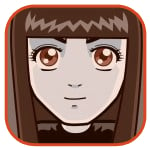 Posted by Sheila Franklin Categories: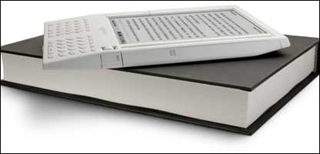 Although it has been around for about 3 years, CEO and President of Amazon Jeff Bezo is hyper-touting the Kindle, the book size device that can store up to 200 books in its memory, as well as newspapers, magazines, and blogs. We watched Mr. Bezo explain its virtues Monday night on the Canadian "Charlie Rose Show," such as its being able to handle multiple books at a time, free first chapter previews, an included Oxford English Dictionary, auto-page memory, and 30 hour recharge time.
He also mentioned that most of the 90,000 books that you can download are on best seller lists and are only $9.95 apiece. The only thing he didn't mention were its rivals, the Sony e-reader and Illiad, and the exorbitant price of $399.99.
Read More

| Charlie Rose

© Gear Live Inc. – User-posted content, unless source is quoted, is licensed under a Creative Commons Public Domain License. Gear Live graphics, logos, designs, page headers, button icons, videos, articles, blogs, forums, scripts and other service names are the trademarks of Gear Live Inc.