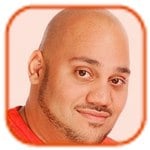 Posted by Andru Edwards Categories: Blogging, Corporate News, News,

Tumblr is facing some security issues, according to a post on the staff blog.
"A human error caused some sensitive server configuration information to be exposed this morning," read the blog post. "Our technicians took immediate measures to protect from any issues that may come as a result."
Tumblr said that it's unlikely users' personal information was compromised, but that independent auditors will be consulted to confirm this.
"We're certain that none of your personal information (passwords, etc.) was exposed, and your blog is backed up and safe as always. This was an embarrassing error, but something we were prepared for," Tumblr continued.
The company didn't give many concrete details as to what the breach actually effected and said that even though sensitive information was not compromised, "the fact that [this problem] occurred at all is still unacceptable." Tumblr pledged that its team is "seriously evaluating and adjusting our processes to ensure an error like this can never happen again."
Comments on the blog post didn't suggest that users were particularly upset by the security issue. One user said "you guys need a better coding staff." Another user applauded Tumblr's speedy response: "Deal with these things. Good job Tumblr."
Reps from Tumblr did not immediately respond to a request for comment on the problem.
In December, Tumblr suffered from an outage that it blamed on a maintenance error. After the site was restored, Tumblr admitted that it has struggled to keep up with the site's growth. The site now averages more than 500 million monthly page views.
Click to continue reading Tumblr experiences server breach due to human error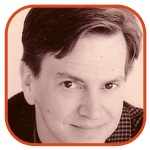 Posted by Tom Mason Categories: Editorials, Interviews, Movies, Reviews, DC Comics, Dynamic Forces, Independent,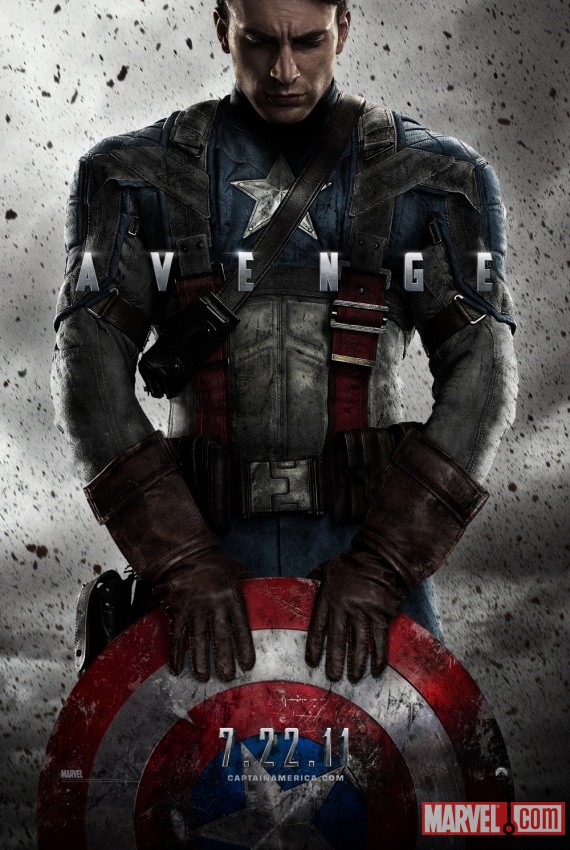 The new teaser image for the upcoming Captain America movie is out. Looks like the art director grew up reading Image Comics. Now let's see what you can read:

Heroes: Robin Brenner at Early Word, a site for librarians, has a rundown on superhero graphic novels. "Superheroes For The Uninitiated" focuses on the big names from the MU and the DCU, but she promises a future installment that goes outside Marvel and DC.

Bat: It's been Bat-Week at Tor.com all week. If you've missed it, it's all still there in all its Bat-goodness. Nick Abadzis is there and so is Gotham City: 14 Miles editor Jim Beard.

British: Beano artist Lew Stringer has news of a new, independent graphic novel from England called Armageddon Patrol, a "what if" that poses the question "what if super-heroes fought the Vietnam War?" I gotta get one of these.
Click to continue reading Weekend Reading: Batman, Doctor Who And Captain America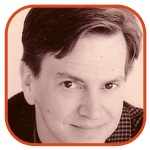 Posted by Tom Mason Categories: Editorials, Interviews, Television,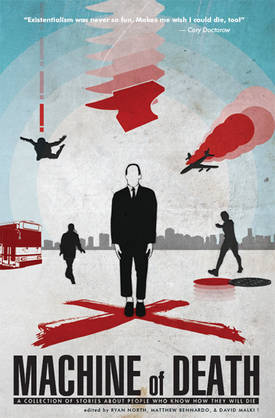 I'm sure that we're all happy that the new Spider-Man musical finally has an ending, so with that in mind, let's see what else we can celebrate:

Cape: Are you watching The Cape along with me? If so, you might enjoy Jonah Weiland's interview with series creator Tom Wheeler as much as I did.

Vaughn: My pal J.C. Vaughn (who co-writes Mighty Samson with Jim Shooter, as well as wrote & created Vampire, PA that was published by Moonstone and is also Executive Editor & Associate Publisher of Gemstone Publishing) got himself interviewed over at Comic Book Interview.
Sit: Can you imagine what would happen if someone at DC or Marvel kept insisting that putting a chair on the cover would grab someone's attention at the LCS? Some people in book publishing must really love chairs.

Lomax: A nice interview with creator Don Lomax of Vietnam Journal.
Click to continue reading Weekend Reading: The Cape, The Simpsons & Machine Of Death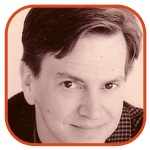 Posted by Tom Mason Categories: Editorials, Independent,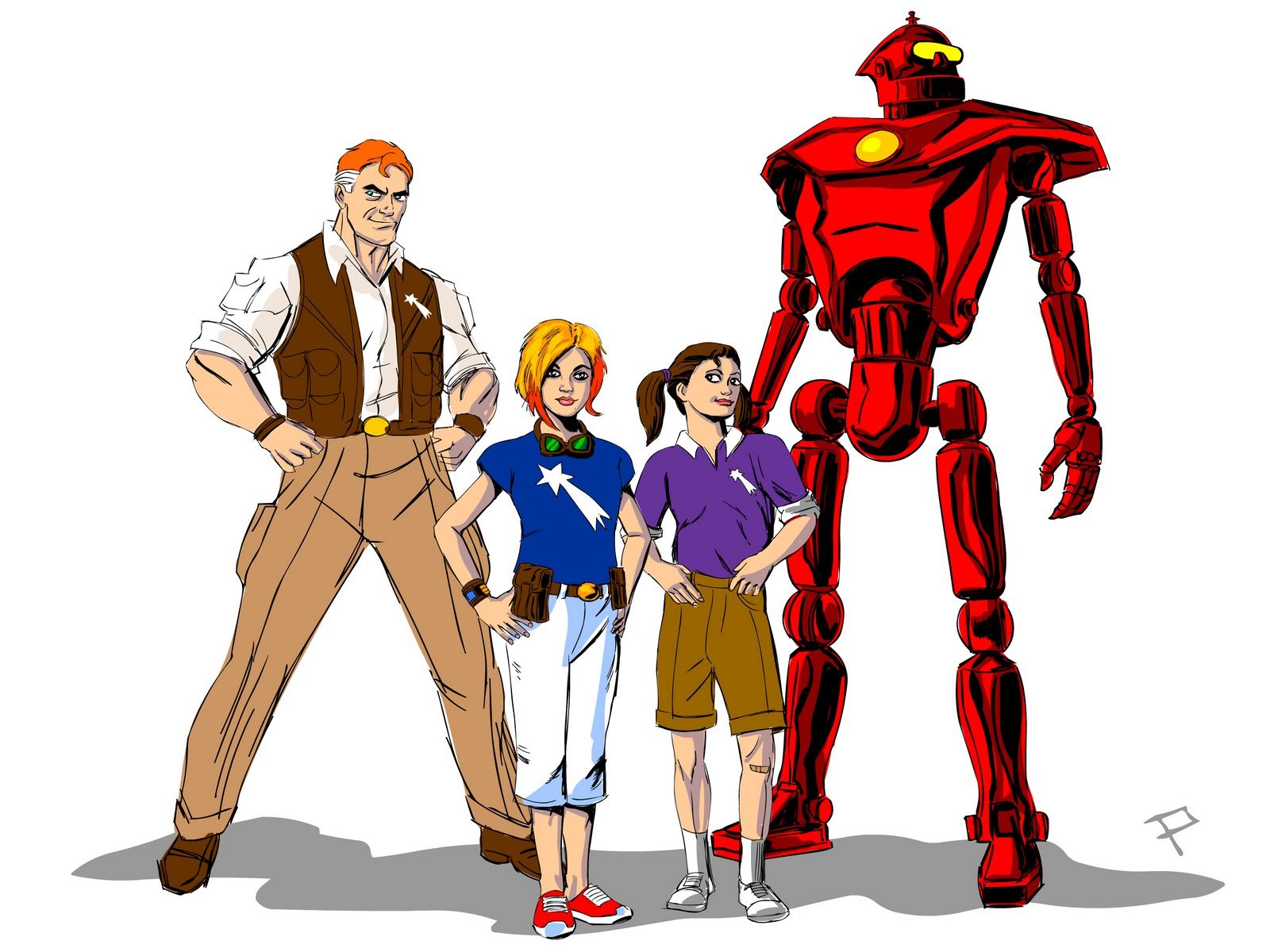 My pal
Martin Powell
and artist Jay Piscopo have a project coming up that I really can't wait to see:
Liberty Unlimited
.
Martin says this all-ages sci-fi/mystery adventure series is "in the grand tradition of Doc Savage and Jonny Quest," with a little bit of Nancy Drew thrown into the mix too.
According to Martin, the series is "still in its early development stages."
The really nice piece of promotional art here highlights the cast: Libby the future-girl, her best friend Zoey, Libby's super-scientist dad, and their bodyguard, the mechanical marvel Red Rover.
Click to continue reading Sneak Peek: Liberty Unlimited by Martin Powell & Jay Piscopo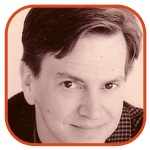 Posted by Tom Mason Categories: Editorials, Reviews,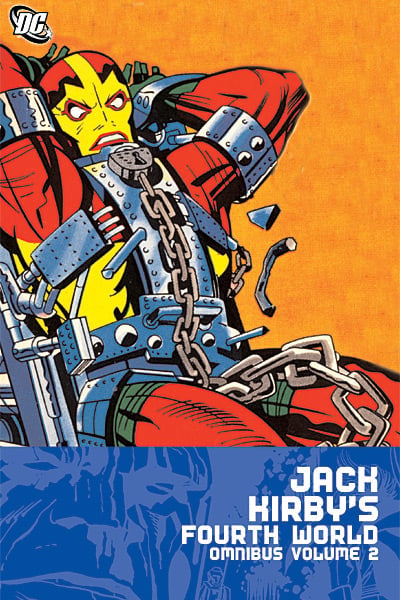 Hey, 2010 is over and 2011 is here! Happy new year and in lieu of alcohol, here are a few links.
Xmas: It's come and gone, but Bookgasm's
Rod Lott
says there's still plenty of enjoyment to be had in
The Great Treasury of Christmas Comic Book Stories
.
Christmas: I totally missed this, but
The Library of American Comics
website posted a series of Christmas cartoons from their, well, library. Milton Caniff, Bob Montana, Chester Gould, Berke Breathed, Little Orphan Annie and more are represented.
Editors: Cartoonist Patrick O'Connor
tribute-blogs
his former editor who recently passed away.
Sketch: Animation story artist Jenny Lerew reviews a beauty of a sketchbook self-published by fellow animation story artist
Dave Pimental
. It's bee-yew-tee-ful!
Kirby: Curt Purcell at The Groovy Age of Horror has been thinking about catching up with Jack Kirby's 1970s classic Fourth World titles. Unfortunately, traditional print publisher DC Comics makes it all but
impossible
for him and many others.
Scoop: They've got the
details
about Dan Abnett and Andy Lanning taking over
Stan Lee's Soldier Zero
after Paul Cornell exits.
Click to continue reading Weekend Reading: Stan Lee, Jack Kirby, R2D2 And Ronnie Corbett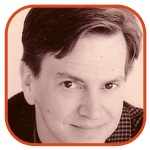 Posted by Tom Mason Categories: Editorials, Interviews, Video Games, DC Comics,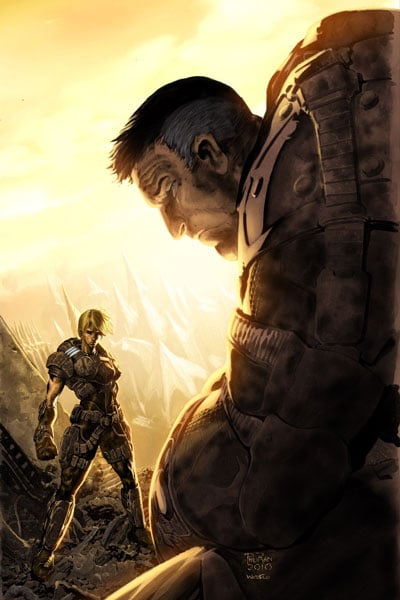 One of my DC pals, Jim Chadwick, is a Wildstorm editor making the switch to DC's Digital Comics division in 2011. One of his print books, Gears Of War #15, goes on sale this week. Written by NY Times' best-selling author Karen Traviss (she also writes the GoW novels) and illustrated by Colin Wilson, Chadwick posted on Facebook "I'm very proud of this one and you should buy it!"
Author Karen Traviss wrote about the stand-alone issue on her blog, and lays out the schedule of her upcoming work on the series. I like her enthusiasm: "It's not the first comic I've written (I'd turned in two DLS scripts before we had to change the schedule, and those really were my first) but it's my debut on the shelves, so that matters to me. Some of my writer friends find it odd that I set such store by comics given my career, but I just do." She also has mad props for artist Wilson.
For more info on Traviss, here's a solid interview with her from Edge.
As a stand-alone issue in the Gears Of War pantheon, I'm checking this one out.
[Artwork: Cover to Gears of War #15]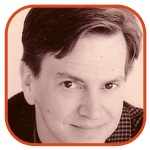 Posted by Tom Mason Categories: Editorials, Movies, DC Comics, Dynamic Forces, IDW Publishing, Independent, Marvel Comics,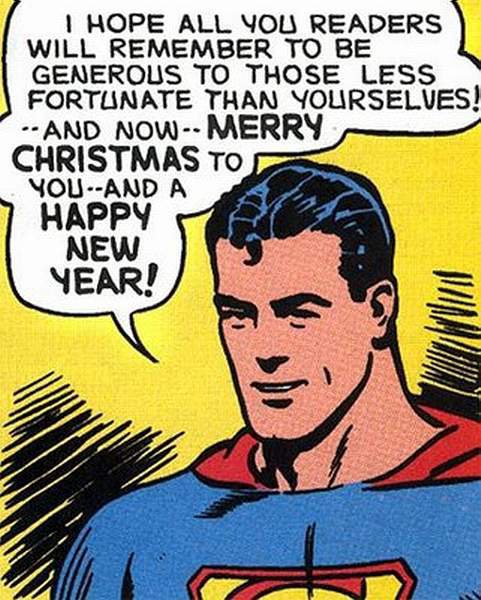 The War on Christmas is nearly done for another year, and there's just enough time left for the War on New Year's. Let's see what you should be reading this week:

Joe: This is simply a great, honest and open interview with Joe Casey, comic book writer/creator and co-creator of Ben 10. Perfect holiday reading from interviewer Tom Spurgeon at The Comics Reporter.

Thor: So there's some controversy from an all-white group that's upset that Marvel has cast an actor of color to play a Norse God in Thor. Ricky Sprague at Project Child Murdering Robot has a thought or two.

Polly: Animator Michael Sporn is happy that Dean Mullaney's new book has arrived (as am I). Polly and Her Pals: the Complete Sunday Comics 1925-1927 comes from Dean's The Library of American Comics via IDW.
Click to continue reading Weekend Reading: Joe Casey, Thor, Dr. Spektor and Drew Friedman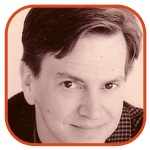 Posted by Tom Mason Categories: Editorials, Movies, Television, DC Comics, IDW Publishing, Independent, Marvel Comics,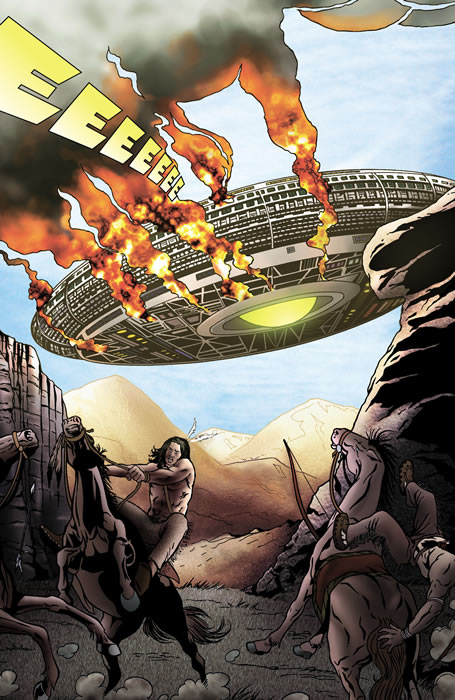 It's the week before Christmas for many people, and we begin, unfortunately, on a sad note. Veteran industry colorist Adrienne Roy passed away this week. ComicMix has the details of her long-running career as a colorist for hundreds of DC's Bronze Age comics. I did not know that she was once voted "Most Beautifully Tattooed Female." She was well-known and highly-regarded, so there are certain to be other remembrances - like this one by Mark Evanier - around the internets.

Cowboys: Robert Orci talks about the upcoming Cowboys & Aliens movie, and Harrison Ford: "I'm assuming Spielberg called in some kind of a favor, because we were shocked to hear that he was interested."

Crime: Novelist and funnybook writer Gary Phillips chooses his favorite crime and mystery graphic novels of 2010 for The Rap Sheet. Yes, Darwyn Cooke's Parker: The Outfit is in there, but so's a bunch of other cool stuff I need to check out now.
Click to continue reading Weekend Reading: Cowboys & Aliens, Jacques Tardi And Adrienne Roy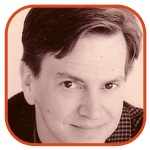 Posted by Tom Mason Categories: Editorials, Reviews, Dark Horse Comics,
John Jackson Miller is a friend of the blog. I've known him since he used to work for Krause Publications and edited Comics Retailer magazine for them. He knows more about comic book circulation figures than any person alive, and can tell you how many copies Jughead sold relative to Batman in any month back in 1965.
He's also a Star Wars junkie, and he's written a lot of licensed comic books and novels that prove that. Now he's got a new comic book series, Star Wars: Knight Errant, and the first issue is out from Dark Horse right now. At his Star Wars blog, JJM describes the series as "breaking new ground…with stories set a generation before the Darth Bane novels -- a time when Jedi are few and Sith Lords are many." The series will also introduce a new female Jedi, 18-year-old Kerra Holt.
Miller, who also wrote the Knights of the Old Republic series, said at the Star Wars official website, "Knight Errant asks what it means to be a Jedi outside the Republic, in a time and place where no other hope exists."
Artwork for the new series is by Federico Dallocchio.
Click to continue reading Star Wars: Knight Errant #1
Read More

| John Jackson Miller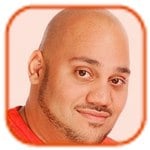 Posted by Andru Edwards Categories: Social Networking, New Apps, Free Apps,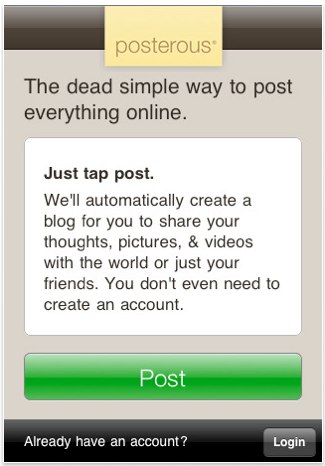 One of our favorite social sharing and blog sites, Posterous, just released their official iPhone app today. Focusing on being the only app you'll need to share everyone online to all your favorite sites (think Facebook, Twitter, YouTube, Flickr, and the like,) you can download the Posterous app now for free.
Read More

| Posterous for iPhone

© Gear Live Inc. – User-posted content, unless source is quoted, is licensed under a Creative Commons Public Domain License. Gear Live graphics, logos, designs, page headers, button icons, videos, articles, blogs, forums, scripts and other service names are the trademarks of Gear Live Inc.