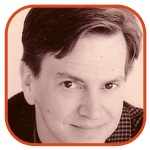 Posted by Tom Mason Categories: Editorials, Interviews, Movies, Reviews, DC Comics
I have an idea for a great drinking game. Surf the internet and every time you come across a link to Bleeding Cool's expose of Rob Granito, take a drink. You'll be Lohan'ed before Monday. In the meantime, I await the Bluewater biography of Mr. Swipey McSwipe-swipe.
Let's see what else is out there:
Batman: The writer Lance Mannion tries to teach his sons about Batman.
Liberty: Writer Martin Powell gets interviewed at Broken Frontier. Subject: his children's books and The Halloween Legion and Liberty Unlimited, both of which I'm really looking forward to.
Blood: Mark Wheatley, Marc Hempel and Ricky Shanklin's graphic novel Blood Of The Innocent is marching toward the big screen. Breck Eisner (The Crazies) is attached to direct and Bill Marsilii (Deja Vu) is writing the screenplay. According to Scoop: "The original comic book series set Dracula against Jack the Ripper and was published by Warp in 1985."
Click to continue reading Weekend Reading: Batman, Clint, Shooter, Granito And Rozum!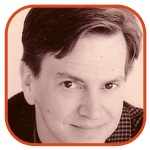 Posted by Tom Mason Categories: Editorials, Interviews, Movies, Reviews, DC Comics, Dynamic Forces, Independent
The new teaser image for the upcoming Captain America movie is out. Looks like the art director grew up reading Image Comics. Now let's see what you can read:

Heroes: Robin Brenner at Early Word, a site for librarians, has a rundown on superhero graphic novels. "Superheroes For The Uninitiated" focuses on the big names from the MU and the DCU, but she promises a future installment that goes outside Marvel and DC.

Bat: It's been Bat-Week at Tor.com all week. If you've missed it, it's all still there in all its Bat-goodness. Nick Abadzis is there and so is Gotham City: 14 Miles editor Jim Beard.

British: Beano artist Lew Stringer has news of a new, independent graphic novel from England called Armageddon Patrol, a "what if" that poses the question "what if super-heroes fought the Vietnam War?" I gotta get one of these.
Click to continue reading Weekend Reading: Batman, Doctor Who And Captain America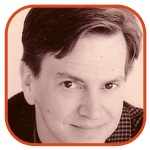 Posted by Tom Mason Categories: Editorials, Interviews, Television
I'm sure that we're all happy that the new Spider-Man musical finally has an ending, so with that in mind, let's see what else we can celebrate:

Cape: Are you watching The Cape along with me? If so, you might enjoy Jonah Weiland's interview with series creator Tom Wheeler as much as I did.

Vaughn: My pal J.C. Vaughn (who co-writes Mighty Samson with Jim Shooter, as well as wrote & created Vampire, PA that was published by Moonstone and is also Executive Editor & Associate Publisher of Gemstone Publishing) got himself interviewed over at Comic Book Interview.
Sit: Can you imagine what would happen if someone at DC or Marvel kept insisting that putting a chair on the cover would grab someone's attention at the LCS? Some people in book publishing must really love chairs.

Lomax: A nice interview with creator Don Lomax of Vietnam Journal.
Click to continue reading Weekend Reading: The Cape, The Simpsons & Machine Of Death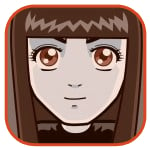 Posted by Sheila Franklin Categories: Internet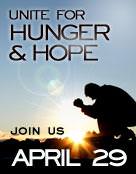 We like to think that we are doing our bit for BlogCatalog and Heifer International to help stop world hunger. How are we doing this? By telling you today that you can join other bloggers and write a post about the subject on April 29. We figure you can pay it forward to others by posting a blog and putting one of their badges on your site as well.
Read More

| Bloggers Unite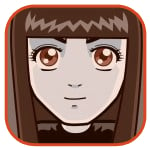 Posted by Sheila Franklin Categories: Science, Transportation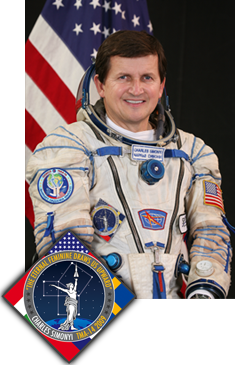 Lucky Charles Simonyi is going back into space March 26, the first private citizen to make a return trip. He will conduct a series of experiments as well as communicate with students via HAM radio on the ISS (ARISS) during the 12 day trek. We first mentioned him back in 2007 and now, like then, he will continue to blog from his website and feature live video and audio content from NASA TV in his "Follow the Updates" section. Although the second flight is undoubtedly still costing him a fortune, we expect he will reuse his suit.
Read More

| Charles in Space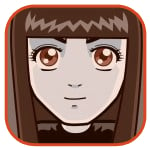 Posted by Sheila Franklin Categories: Corporate News, Hot Deals, Peripherals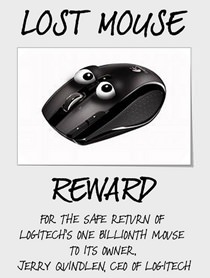 Yesterday, Logitech announced that it shipped its billionth mouse, although it hasn't gone very far as yet. Around since the 80's, the company claims that it sells 7.8 million per month in about 100 countries. To celebrate the event, Logitech is backing a contest that allows anyone to follow Billie the mouse's journey and try to figure out where it will end up. You can follow the fun on their BLogitech site where, if you answer a question correctly, may land you a MX1100 Cordless Laser Mouse.
Read More

| Logitech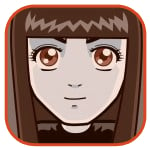 Posted by Sheila Franklin Categories: Corporate News, Google, Internet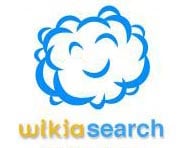 After months of talking and testing, Wikia Search has announced that it will be open to the "general public" next week. Founder Jimmy Wales is sending it the way of Wikipedia, i.e. allowing volunteers to improve on its technology as it develops. The site will open with about 50 to 100 million Web pages indexed, as opposed to other search engines that run in the billions. Interestingly enough, Google is planning to launch its own version of Wikipedia, knol, where authors actually get credit and share in its advertising revenue.
Read More

| ABC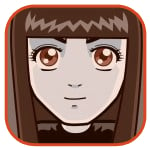 Posted by Sheila Franklin Categories: Internet, Misc. Tech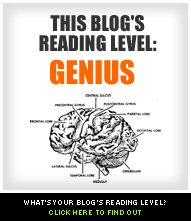 Want to know how intelligent your readers have to be to get you? Critics Rant has devised a Blog Readability Test. Just paste in your URL to find out how much education is needed to understand it. It also works on MySpace, Livejournals, Facebook, and most other profiles and Websites. We plugged in Google, which came out rated "Genius," MySpace and Facebook ranked "High School," but you only need a "Jr. High" background to handle Yahoo. We're not exactly sure of the method to determine the outcome, but we found it to be a pleasant enough diversion for about the length of time it takes to read the average blog.
Read More

| Critics Rant


Posted by Paul Hamilton Categories: Activision, First Person Shooters, PC, PlayStation 3, Release Dates, Xbox 360
Robert "402" Bowling from Infinity Ward has posted about some upcoming changes to the Call of Duty 4 beta on his blog. The most significant announcement is the closing of the beta on September 30th, but he also revealed that two days prior the level cap, which has been at 16 for a couple of weeks after being lifted from the initial cap of 11, will go up to 25. That gives beta testers only two days to jump from 16 to 25 before the beta closes down in anticipation of the game's release November 5th.
Part of the post hinted that CoD4 had gone gold, but Bowling refused to come right out and say it, saving the announcement for more official channels. He did say that Infinity Ward had received congratulations from the Sony of America and the Xbox 360 certification team, which leaves little room for doubt that the game is in the final stages before shipping.
The beta has been an excellent marketing tool for Infinity Ward since the strength of the game is quite evident from the limited, multiplayer-only test version. Even though the game is likely gold, the beta continues for developers to continue gathering data for the inevitable title upgrades and expansion packs. The raising of the level cap so close to the end of the beta is, speculatively, due to the launch of a certain multiplayer juggernaut a few days prior.
Read More

| Fourzerotwo's Blog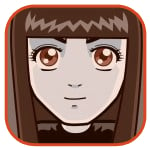 Posted by Sheila Franklin Categories: Google, Internet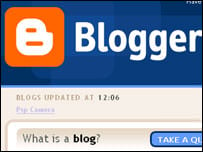 Google Blogger, beware! Fake entries containing links to downloads can infect your Windows run PC. Computers that catch the virus are checked for saleable data or used as carriers. The links began in January by hackers dubbed "Storm Trojans" and may actually been have set up for allowing others to view e-mail entries on their Blogger Journals. Here are some of the storm worm subject lines:
are you kidding me? lol
Dude dont send that stuff to my home email…
Dude your gonna get caught, lol
HAHAHAHAHAHA, man your insane!
I cant belive you did this
LMAO, your crazy man
LOL, dude what are you doing
man, who filmed this thing?
oh man your nutz
OMG, what are you thinking
Some of the messages feature links to YouTube while others claim to be offering testing software or digital greeting cards. The group has reportedly infected over a million PCs in that time. We suggest it might be time to get a Mac, run Firefox, or find another outlet for your blogging.
Read More

| BBC

© Gear Live Inc. – User-posted content, unless source is quoted, is licensed under a Creative Commons Public Domain License. Gear Live graphics, logos, designs, page headers, button icons, videos, articles, blogs, forums, scripts and other service names are the trademarks of Gear Live Inc.