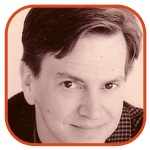 Posted by Tom Mason Categories: Editorials, Interviews, Movies, Reviews, DC Comics,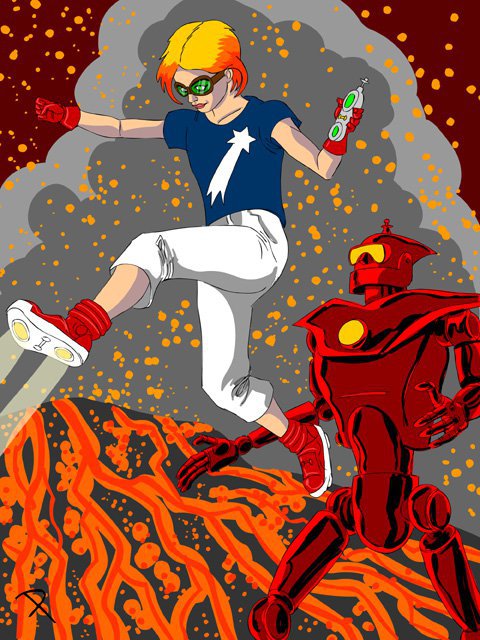 I have an idea for a great drinking game. Surf the internet and every time you come across a link to Bleeding Cool's expose of Rob Granito, take a drink. You'll be Lohan'ed before Monday. In the meantime, I await the Bluewater biography of Mr. Swipey McSwipe-swipe.
Let's see what else is out there:
Batman: The writer Lance Mannion tries to teach his sons about Batman.
Liberty: Writer Martin Powell gets interviewed at Broken Frontier. Subject: his children's books and The Halloween Legion and Liberty Unlimited, both of which I'm really looking forward to.
Blood: Mark Wheatley, Marc Hempel and Ricky Shanklin's graphic novel Blood Of The Innocent is marching toward the big screen. Breck Eisner (The Crazies) is attached to direct and Bill Marsilii (Deja Vu) is writing the screenplay. According to Scoop: "The original comic book series set Dracula against Jack the Ripper and was published by Warp in 1985."
Click to continue reading Weekend Reading: Batman, Clint, Shooter, Granito And Rozum!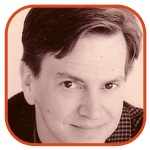 Posted by Tom Mason Categories: Editorials, Interviews, Movies, Reviews, DC Comics, Dynamic Forces, Independent,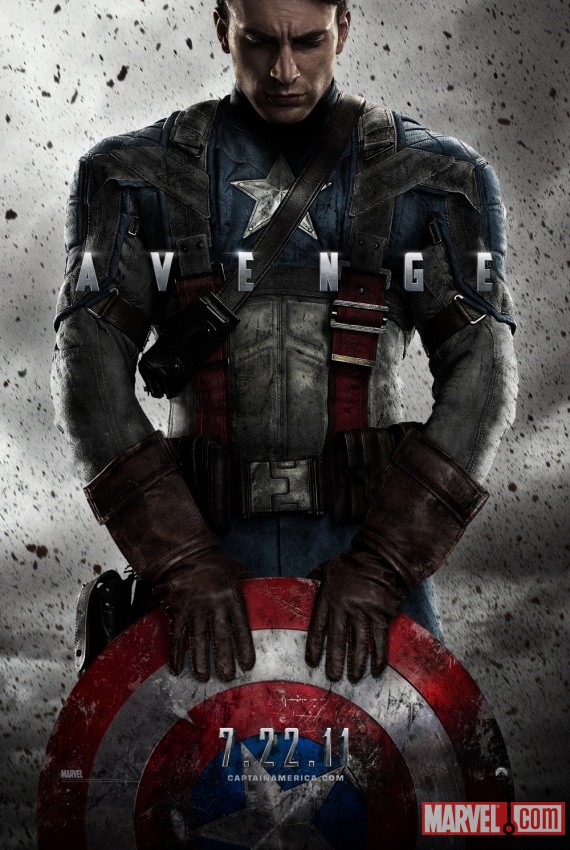 The new teaser image for the upcoming Captain America movie is out. Looks like the art director grew up reading Image Comics. Now let's see what you can read:

Heroes: Robin Brenner at Early Word, a site for librarians, has a rundown on superhero graphic novels. "Superheroes For The Uninitiated" focuses on the big names from the MU and the DCU, but she promises a future installment that goes outside Marvel and DC.

Bat: It's been Bat-Week at Tor.com all week. If you've missed it, it's all still there in all its Bat-goodness. Nick Abadzis is there and so is Gotham City: 14 Miles editor Jim Beard.

British: Beano artist Lew Stringer has news of a new, independent graphic novel from England called Armageddon Patrol, a "what if" that poses the question "what if super-heroes fought the Vietnam War?" I gotta get one of these.
Click to continue reading Weekend Reading: Batman, Doctor Who And Captain America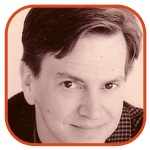 Posted by Tom Mason Categories: Editorials, Interviews, Television,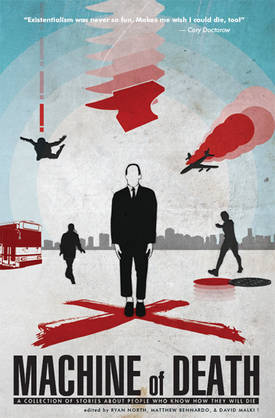 I'm sure that we're all happy that the new Spider-Man musical finally has an ending, so with that in mind, let's see what else we can celebrate:

Cape: Are you watching The Cape along with me? If so, you might enjoy Jonah Weiland's interview with series creator Tom Wheeler as much as I did.

Vaughn: My pal J.C. Vaughn (who co-writes Mighty Samson with Jim Shooter, as well as wrote & created Vampire, PA that was published by Moonstone and is also Executive Editor & Associate Publisher of Gemstone Publishing) got himself interviewed over at Comic Book Interview.
Sit: Can you imagine what would happen if someone at DC or Marvel kept insisting that putting a chair on the cover would grab someone's attention at the LCS? Some people in book publishing must really love chairs.

Lomax: A nice interview with creator Don Lomax of Vietnam Journal.
Click to continue reading Weekend Reading: The Cape, The Simpsons & Machine Of Death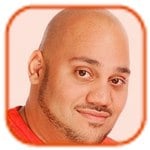 Posted by Andru Edwards Categories: Celebrities, Fashion Designers, News,
Style runs in the family! Madonna's daughter has started her own fashion blog.
Lourdes, 13, helped her superstar mother create her new clothing line, The Material Girl Collection, and now she has taken to the internet to promote the line and says the clothes will reflect some of her personal taste.
"Helluuur thurrrr, I'm Lola and this is my first blog entry so it's kind of like ummmm.. I'm just going to use this blog entry to tell y'all a little bit about myself. I am totally obsessive about 80's shorts. You know the kind that makes your butt look kinda big, with a grunge-looking shirt tucked in. It's kinda nerdy but I love it. And the 80's are another huge obsession of mine, which is totally amazingly awesome because Material Girl. HELLO! It's like 80's themed, which pretty much rocks, so yeah (sic)."
Madonna has previously said their clothing range has been inspired by Lourdes' likes and dislikes: "It is absolutely an extension of her taste. We like to combine a plaid or a flannel with a lace or leather with lace or rhinestones. So we mix and match textures and fabrics and elements that are both masculine and feminine."
The collection - which will be launched in August - are for department store Macy's and start from $12.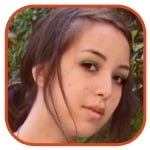 Posted by Robin Paulson Categories: Movies, Rants,
Although she's since offered an apology for comparing paparazzi to rapists, Kristen Stewart is still prodded for her choice in words. In a recent interview, however, she had her dashing vampire
co-star Robert Pattinson come to her defense. And boy did he have a lot he wanted to get off his chest:
"None of those associations came out and gave a statement [criticizing Kristen] without being called upon by the media first — who were doing it specifically to get hits on their websites. That whole system of Internet journalists, where no one is called to account, is almost entirely about hate. All these people get away with doing it because they have no responsibility to anyone. All they need is to get a salacious headline and people click on it, because it's easy. And it's quite good being part of these Twilight films because you have to give so many interviews all the time, you can defend yourself. That's the only way. All of us stick together, as well. There are so many little nerds behind their computers, on their little blogs."
After his tirade, Stewart pointed out how Pattinson could easily say anything and get away with it: "You're really good, but you could say, 'I just took a s***on the Queen's face,' and people would be like, 'Oh, I love him! I love him!'"
The complete interview in EW hits newsstands this Friday.
Read More

| EW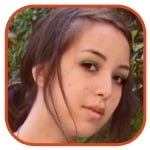 Posted by Robin Paulson Categories: Health & Beauty, News, Rumors,
In light of a former (anonymous) American Apparel employee's allegations that the hiring policy is heavily weighed by the attractiveness of the applicant, the international company has issued a statement denying such claims.
"American Apparel does not hire or retain applicants based on 'beauty.' Our main priority is finding people with a strong sense of style who can inspire customers as they make selections from our extensive line… It has never been the policy of American Apparel, as some blogs claim, to fire employees who are not "good looking" or any of the other accusations implied by the anonymous or unverified third party sources. The company legitimately reviews current photographs of job applicants and employees to consider their sense of style and the way in which they present themselves… This is a standard practice among fashion-forward retailers.
While they may call it "style," I'm inclined to believe that it's just another word for "beauty." I mean, have you seen the hipsterbots at the store?
Moreover, the press statement addresses the topic of hiring process, but has made no mention of its irksomely precise grooming etiquette... If you'd like to talk to CEO Dov Charney about any of this, he's made his phone number available to the public:
Click to continue reading Dov Charney Denies No Uglies Policy, Will Answer Your Questions
Read More

| The Cut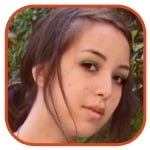 Posted by Robin Paulson Categories: Celebrities, Editorials, Fashion Designers, Hairstyles, Health & Beauty, Models, News, Sales, Site Announcements,
—Country-pop singer Taylor Swift strikes a pose on the cover of July's Marie Claire. For once, she isn't wearing a sparkling, glitter-happy dress.
—Those who have thought that women larger than size 6 can't look good in a bathing suit have been put to shame: French Marie Claire is making huge waves with their June issue, which features plus-sized models in a swimsuit editorial.
—Apparently Miley Cyrus isn't the only Disney star who needs lessons in stylish shoe walking. Vanessa Hudgens nearly took a fall from walking in her ankle boots.
—Fashion blogger BryanBoy alerted the internet and his Twitter followers about a Swedish threesome he was involved in. More proof that bloggers can have interesting and scandalous lives.
—Twilight actress and paparazzi target Kristen Stewart was seen promoting Eclipse in Seoul, South Korea with extra-long hair extensions. After her post-The Runaways mullet debacle, I'm relieved to see her do something to her hair for a change.
Click to continue reading Items Du Jour: Taylor Swift Stops Sparkling, BryanBoy Alerts Twitter of Threesome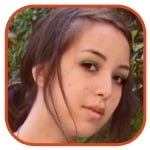 Posted by Robin Paulson Categories: Fashion Designers, Fashion Shows, News, Rumors,
"It's a bit mad, isn't it? It feels like it's happened all of a sudden and at some shows this season the front row was just all bloggers. I think it will die down though, and people know what they are doing. No one who wants to read a serious review of a show is going to look at what a 14-year-old thinks. But it has become more critical; people can say what they want about anyone on a blog without consequences and that's quite scary. There are real repercussions for a designer if a photo of something is leaked by a blog; it can be copied in a fortnight and that can really harm a business. You have to be much more careful now."
- Fashion designer Christopher Kane talks about the emerging internet presence in the fashion industry.
(Make sure to check out other notable quotes.)
Read More

| Vogue UK via The Cut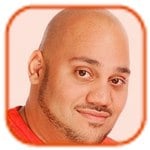 Posted by Andru Edwards Categories: Celebrities, Health & Beauty, News, Site Announcements,
James Read has launched a tanning website.
The bronzing favorite of stars including Lindsay Lohan, Lady Gaga and Rosie Huntington-Whitely has teamed up with an unknown writer for The Tantalist.com, a site dedicated to showcasing people with perfect fake tans.
Explaining the site, the creator wrote, "I've always said that a tan - the fake and self tan variety, not the sun induced sort - is the perfect fashion accessory and like any other, changes with the seasons. And here's my proof… Fab-looking people with tans who, believe it or not, I find on the streets! I spot, stop and snap them, all for your enjoyment and enlightenment. I'll be posting my tips and comments on these (and also on some of my celebrity friends) and would be thrilled if you'd add yours."
As well as posting images, James is also sharing his tanning tips and there is even a section dedicated to nail varnish colours that perfectly complement a bronzed glow.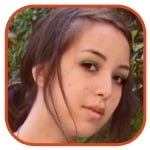 Posted by Robin Paulson Categories: Music, Rumors,
UPDATE: Her rep is now denying that Lily is planning to quit her music career. Read more here.
Yet another actress leaves her music career to pursue her Hollywood fantasy. This time it's "Smile" singer Lily Allen.
The British pop star made the announcement yesterday on her blog. The news comes following the release of her second album, It's Not Me, It's You. Yes, you read that correctly—she's calling it quits after her sophomore album.
Instead of music, Allen plans to bide her time with acting—she'll be making her debut in a West End production of Neil LaBute's play, Reasons To Be Pretty.
Allen was forced to take down her blog because "the abuse was getting too much" (so said her Twitter page), but here's what it did read:
Just so you know, I have not renegotiated my record contract and have no plans to make another record (applause). I do however remain a fan of new music, so this is not some selfish crusade. The days of me making money from recording music has been and gone as far as I'm concerned, so I don't (at this point) stand to profit from legislation. Except future purchases of previously recorded material (which won't be much).
Read More

| Daily Mail

© Gear Live Inc. – User-posted content, unless source is quoted, is licensed under a Creative Commons Public Domain License. Gear Live graphics, logos, designs, page headers, button icons, videos, articles, blogs, forums, scripts and other service names are the trademarks of Gear Live Inc.