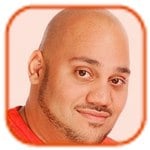 Posted by Andru Edwards Categories: Cell Phones, Design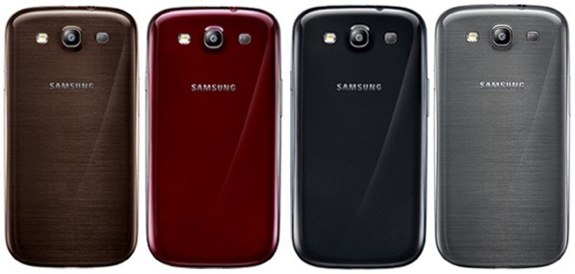 When the Samsung Galaxy S III was announced, we thought the two colors that it would be available in, white and pebble blue, both looked great and should satisfy anyone. Not so, says Samsung. The company is set to drop four additional Galaxy S III colors: Sapphire Black, Amber Brown, Titanium Gray, and Garnet Red (which AT&T got a bit early.) The colors will be mixed between various carriers, so don't expect to have your pick of the litter at your local store, okay?
Read More

| Samsung Tomorrow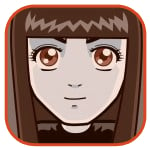 Posted by Sheila Franklin Categories: Accessories, Music, PlayStation 2, PlayStation 3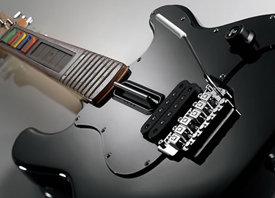 Logitech has announced their Premier Edition Black Guitar Controller. The faux instrument is made of a one-piece contoured wood body, a noise dampening design on the strum bar and buttons and accents on the metal frets. Play Guitar Hero as far away as 30 feet from a Playstation 2 or 3 console for hundreds of hours before needing a recharge. Look for it in the U.S. this month for $199.99 and in Europe in June.
Read More

| Logitech

Posted by Christopher Sasaki Categories: Hardware, Xbox 360
Microsoft finally confirmed the rumors; the Xbox 360 Elite will be available on April 29th for $479.99. As previously leaked, the new black console will feature an upgraded 120 GB hard drive and HDMI port, finally giving Microsoft's console a true digital output for those with digital HDTV displays. The 120 GB hard drive will also sell separately for $179.99, while seems somewhat high, and would only seem reasonable next to Microsoft's $100 price tag for the 20 GB drive. It is also somewhat disappointing that Microsoft's "Elite" console only comes bundled with a month of their Xbox Live Gold service; it would seem an inexpensive way to increase the value of the bundle to include a full year. At least the bundle includes an HDMI cable, something Sony decided not to include with the PlayStation 3. In addition to the new bundle and hard drive, Microsoft will also be selling black versions of their accessories to go with the new console, so that gamers don't have to worry about their wireless controller clashing with their game system. While this bundle offers a lot to new purchasers of the Xbox 360, it seems hard to justify to existing owners. It also seems disappointing that when Microsoft promised that they would make an HDMI connection available when the time was right, it kind of seems hollow that the connection requires a whole new console.
Microsoft's full press release continues after the jump.
Click to continue reading Xbox 360 Elite Finally Official
Posted by Michael Cardiff Categories: Corporate News, Release Dates, Rumors, Xbox 360
The big news this morning comes to us courtesy of GameInformer magazine and a scan-happy reader, who points to a new article detailing the upgraded Xbox 360 that's been rumored for so long. The major details so far? The new 360 will come in black (which our very own gearlive scooped right here), and it will feature built-in HDMI outputs, an HDMI cable (zing!), and an upgraded 120GB harddrive for holding all that new IPTV content. The system's rumored to break in "late April".
The $479 price tag is obviously meant to take another cheap shot at Sony, as MS's most expensive SKU will still be cheaper than Sony's cheapest PS3. Still, with all these upgrades to the console built in, it's a wonder they forgot to include WiFi compatibility out of the box… no love for those of us with our routers in other rooms?!?
And for all of you wondering whether this is an April fool's joke, the story appears to have been vetted by Kotaku:
Matt Helgeson, senior editor over at Game Informer, just dropped us a line to let us know that the story is in fact true. As a rule they don't post fake news stories in their April mag. So go celebrate.
There you have it! See the scans after the jump.
Click to continue reading Rumor: New $479 Xbox 360 SKU features 120GB HD, HDMI
Read More

| Kotaku.com

Posted by Christopher Sasaki Categories: Hardware, Rumors, Xbox 360
A post on the Cheap Ass Gamer forums indicates that a new Xbox 360 SKU has been loaded into the system, appearing as
GM-XBOX 360 (black/ 120GB) $479.99 NEW $439.99 USED
. The release date is currently listed as 5/1/2007. Some of the posters in the forum were able to confirm this, and Kotaku was able to get independent confirmation from various Game Crazy stores as well. Now, this could be just a phantom in the system, an update created based on speculation at Game Crazy, so one can't really describe this as a confirmation that there is a black Xbox 360 coming out, but this, along with the previously released alleged box art would seem to be tipping the scales further and further in favor of its existence.
Read More

| Cheap Ass Gamer via Kotaku
Posted by Christopher Sasaki Categories: Hardware, Rumors, Xbox 360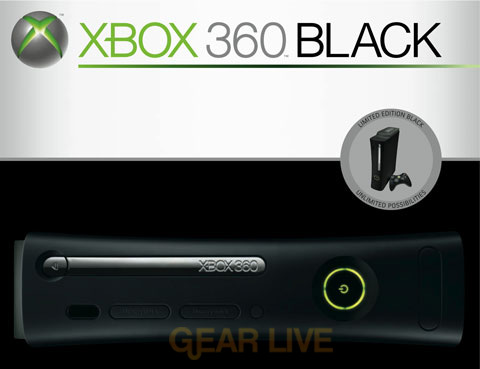 Playfeed's parent blog, Gear Live, has gotten a hold of some internal images of a limited edition black Xbox 360 console with HDMI support, which would seem to confirm the recent rumors on the Internet about a black Xbox 360 release. These rumors originally had the release timed to counter the Playstation 3 launch in Europe and Australia, but an actual release date at this time is unknown. The box art reportedly mentions that the new console includes three USB 2.0 ports and an HDMI port, but has no mention of the hard drive size. Still, the mythical HDMI-enabled Xbox 360 looks to be getting closer and closer to becoming a reality.
Read More

| Gear Live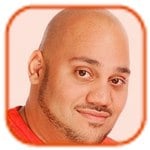 Posted by Andru Edwards Categories: Microsoft, Rumors, Video Games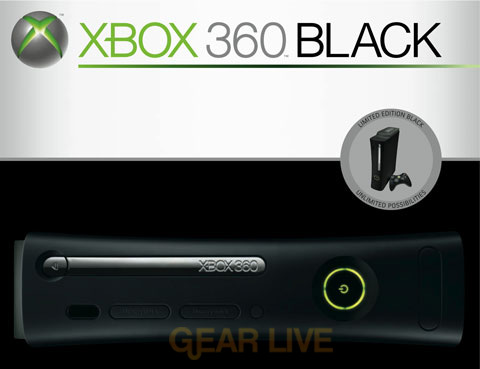 We have been hearing about the possibility of a black Xbox 360 since before the console launched back in 2005. The early development kits were black, so it didn't seem too far-fetched an idea. Here we are, over a year later, and we now have had two internal sources send us the above image of the supposed Xbox 360 Limited Edition Black. The first one was confidential and featured the entire box art and folding instructions, the second was just the image above, which matches the first image we got. On the side, it lists that this model specs out with three USB 2.0 ports as well as an HDMI port. The hard drive size isn't listed on the box, so we can't confirm any hard drive size increases. Other than that, if our sources are to be believed, this looks to be the real deal.
EDIT: For all the people saying it's a Photoshop job…well, yeah. We are pretty sure that companies like Microsoft use programs like Photoshop to create their box art. The fact that such software is used isn't enough reason - on it's own - to discredit it the image.
Posted by Yuan Zhao Categories: Accessories, USB, PC / Laptop, Peripherals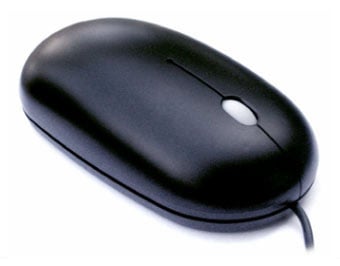 MacMice has announced their newest Danger Mouse BLK for preorder and will begin shipping the stylish unit on September 14th, but only in the United States. The USB mouse features a black matte finish to match with Apple's black MacBook model. Compatible with both Mac OS X and Windows XP equipped systems, the mouse has two buttons and a nondescript scroll wheel. The mouse also uses a 1600dpi resolution laser mechanism for precision and features "MicroScroll™", the company's response to Apple's MightyMouse scroll ball. The company claims that their "scrollwheel delivers the precision of an ultra-small scrolling device, but without the frustrations of a tiny trackball." It retails for $29.99.
Read More

| MacMice

Posted by Christopher Sasaki Categories: Culture, Nintendo DS
The Onyx Black DS Lite launched in Japan today, and as expected long lines resulted in stores selling out within an hour of opening. Famitsu reported from three separate locations in Japan, and in each, hundreds of people lined up to purchase the new black DS console. At one point, the lines reached 500 as gamers sought to grab the hardware before it sold out. Those looking for a copy of Final Fantasy III to go with their new console were out of luck, however, as the game completely sold out in the previous week. The US will finally be able to get their hands on the black and pink DS Lite consoles on September 13.
Read More

| Famitsu

© Gear Live Inc. – User-posted content, unless source is quoted, is licensed under a Creative Commons Public Domain License. Gear Live graphics, logos, designs, page headers, button icons, videos, articles, blogs, forums, scripts and other service names are the trademarks of Gear Live Inc.