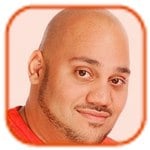 Posted by Andru Edwards Categories: FOCUS, Adaptation, Drama, Romance, Filmmaking, Upcoming Releases,
Mark Wahlberg was ''blown out'' of getting the Fifty Shades of Grey movie rights because it was too expensive.
The Ted actor was in talks to acquire E.L. James' best-selling trilogy for his production company, but a "bidding war" meant he lost out to Universal Pictures and Focus Features. "We had the early beat on it [the book] and we were close to getting it but it didn't happen. We were in contact through our agency with the writer. Then she got another agent and they realized what a valuable property it was, created a bidding war and it just blew us out of it," he explained on The Tonight Show with Jay Leno last night.
Though he is disappointed to have lost out on the series, Mark, 42, is "really excited" about another project he has in the pipeline - a movie version of Entourage, the comedy-drama series which starred Adrian Grenier and ran for eight seasons until 2011: "I'd been clawing and scratching and trying to convince everyone to do it and we finally agreed that it is the best thing. I'm really excited that the guys are coming back, I know fans have really missed the show, so to get those guys back, doing what they do, will be great for the fans."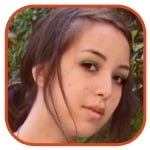 Posted by Robin Paulson Categories: Warner Bros, Action, Classics, Science Fiction, Sequels, Thrillers, Celeb News, Celebrity Gossip, Rumors,
When I read Joss Whedon's open letter (seen in full after the jump) to the Terminator owners (putting down a $10,000 bid for the rights), I laughed so hard that I actually didn't think that the Dollhouse creator penned it himself.
Up against moguls like Sony Pictures and Summit Entertainment (the folks behind the very profitable Twilight franchise), Whedon barely seems to stand a chance as he waves his meager $10,000 offer around—was he serious at all? Turns out that the geek extraordinaire hasn't wanted money this badly "since they auctioned off frames from The Little Mermaid."
When asked if he finds his bidding laughable, Whedon remarked, "What do you mean, funny?! You think $10,000 is funny?! Here's the thing: It's not a slam on The Terminator. I love The Terminator. That part's totally true. So you know what, never hurts to ask."
To much of his fans' surprise, the writer-director claims that he doesn't just like the series because his former co-worker Summer Glau was on the television series: "I loved the movies, even the later movies. I loved the mythology. I loved the TV show [The Sarah Connor Chronicles]–like, really loved. Not for pretend. And not just because of [star] Summer [Glau]."
Click to continue reading Joss Whedon Was Serious About Terminator Bid
Read More

| Entertainment Weekly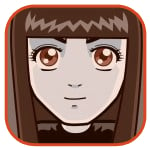 Posted by Sheila Franklin Categories: Wearables, Internet, Misc. Tech, Movies,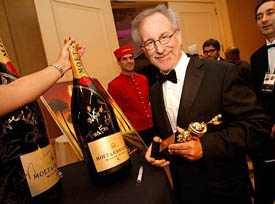 Fans of Steven Spielberg, Ludacris, Bradgelina, Mickey Rourke and Tina Fey can own a piece of their idols with the Stars for a Cause Auction May 28 in LA. Jewelry, clothing and posters are all up for bid from Golden Globe winners as well as bottles of champagne signed, appropriately enough, by the likes of Paul Giamatti and others. Sign up online if you would like to be part of the event and you could be the owner of William Shatner's designer shoes, although he did withdraw his "celestial" cufflinks.
Read More

| Stars for A Cause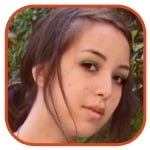 Posted by Robin Paulson Categories: Movies, Celebrity Babies, Pregnancies, Style, Charity, Kind Acts, Photos, Rumors,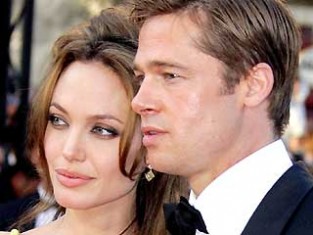 After leaving Brangelina fans on the edge of their seats (myself included) for weeks without seeing their twins, the couple have decided that it is finally time to introduce them to the world.
Much to no one's surprise, People magazine won the bidding rights to the twins' photo shoot in the U.S. and Canada, and Hello! magazine won the international rights. Although there has been no official release as to the amount, sources have claimed the figure is around $14 million.
Compared to previous biddings on babies like their older sister Shiloh ($4 million) and Jennifer Lopez's twins ($6 million), the Jolie-Pitt twins have definitely set a new record for costing a magazine so much.
Click to continue reading People Pays Brangelina $14 Million for Twin Pics
Read More

|
E! Online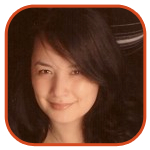 Posted by Veronica Santiago Categories: Music, Clothing, Charity,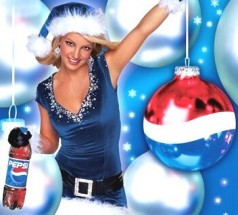 Interested in owning something from Britney Spears' heydey? If so, this upcoming auction might be for you.
The online site Gotta Have It! will be hosting an event later this month featuring memorabilia from a list of iconic artists. Amongst the items offered in the Rock & Roll Pop Art Auction will be a jumpsuit worn by Elvis and a filled-out day planner of Madonna's (written in during her Sean Penn years). Several articles of clothing from Britney will also be up for grabs.
Some of Spears' pieces include:
A t-shirt from her Mickey Mouse Club era. The tee - later given to her grandmother - has Spears' autograph along with Justin Timberlake's, Keri Russell's and Christina Aguilera's.
Outfits from two of her concert tours.
A blue-and-white outfit worn for a Christmas Pepsi campaign.
Bidding will start on July 21 with all proceeds going to charity. More information about the event can be found here.
Read More

|
E! Online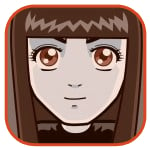 Posted by Sheila Franklin Categories: Household, Internet,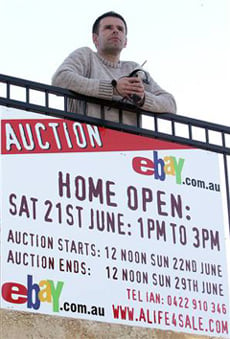 Talk about depressing. Ian Usher was obviously devastated when his wife left him since he decided to auction off his life on eBay. The Australian resident was hoping to raise $475,000.00 to make a fresh start. The package included most of his worldly possessions and a chance to take over his job. The first day it appeared that the bids went as high as $2.1 million. Unfortunately, it turned out to be a glitch in the system, so when all was said and done the highest bid was only $233,000. While that is only about half of what he would have liked, that seems enough to make a pretty decent start.
Read More

| MSNBC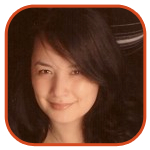 Posted by Veronica Santiago Categories: Movies, Television, Celebrity Babies,
If you often envision your babies wearing something seen in Us Magazine, this upcoming auction might be right up your alley.
Next week, eBay will feature hand-me-down items from a list of Hollywood celebrities. The gently-used pieces (at least, I hope they're gently-used) are being donated in hopes of raising money for several children's charities. Organizations benefitting from the proceeds will include the March of Dimes and Save the Children.
Come April 29, interested parties can bid on one of Matt Damon's former messenger-style baby bags, a high chair of Julianne Moore's and an Adidas track suit worn by Mariska Hargitay's son. Elisabeth Hasselbeck and Jeri Ryan are several of the other stars contributing to the cause.
Those wanting to participate can find more information here.
Read More

|
Associated Press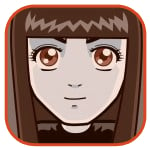 Posted by Sheila Franklin Categories: Hot Deals, Internet, Misc. Tech,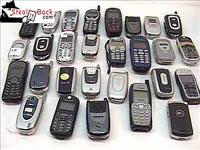 Ever wonder what happens to items recovered in police raids? As of January, they are being offered on PropertyRoom. An alternative to police auctions, they provide a myriad of items from jewelry to electronics to vehicles. They obtain the items from over 1,000 law enforcement agencies. Bids often start at $1.00 and after checking out the site, we found over 400 electronic items at these incredible prices:
Blackberry 7100g Cell Phone - $16.11
JVC THC60 5.1 Channel DVD Home Theater - $181.90
Logitech Ipod Docking Station - $31.00
Digital Wireless Phones, 25+ Pieces - $155.00
Magnavox MPD850 Portable DVD Player - $36.01
Hitachi DZ-MV730A DVD Camcorder - $140.86
By the way, they also record serial numbers, so if you had an item stolen and can prove you owned it, they will return it to you. Sign up is free if you want to join in the bidding or are simply looking for something that got away from you.
Read More

| Property Room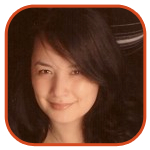 Posted by Veronica Santiago Categories: Comedy, Casting,
Although he's moved on to bigger and better things, actor Will Ferrell hasn't forgotten those he's met along the way. As proof, he'll be auctioning off a role in an upcoming comedy to help a friend. Step Brothers, co-starring John C. Reilly, will beginning filming this fall.
Proceeds from the auction will go to the Cancer for College foundation. The charity, started by a former USC fraternity brother, will help provide educational scholarships for current and former patients. (Ferrell's friend, Craig Pollard, is a two-time survivor of Hodgkin's disease).
Those interested will have to dig deep to win the role—the opening bid was set at $5000. You can click on the link below for more information.
UPDATE: The winning bid was $47,100. A ten-year-old boy will get the cameo role thanks to his extremely generous father.
Read More

| Cancer for College

Posted by Michael Cardiff Categories: Hardware, Hot Deals, PlayStation 3, Release Dates,
We all knew it was coming eventually… with a limited supply of only 400,000 units in the States, it was only a question of when Mr. Supply would meet Mr. Demand and chaos would ensue.
Today, EB / Gamestop began taking pre-orders for the hulking, wallet-emptying console via a $100 deposit system. But with only an average of 6 consoles allocated per store, only the first few lucky customers in line will have the privelege of giving Gamestop $100 for a piece of paper that *might* get you a console at launch. Unless, of course, the store employees got there first. Thanks to EB / Gamestop's store policies, each store employee was able to reserve themselves one PS3 console before the public even had a chance at them.
So what do we get out of all this? Well, a day of exciting blogging, some preposterous eBay listings, and a sinking feeling in our bank accounts.
© Gear Live Inc. – User-posted content, unless source is quoted, is licensed under a Creative Commons Public Domain License. Gear Live graphics, logos, designs, page headers, button icons, videos, articles, blogs, forums, scripts and other service names are the trademarks of Gear Live Inc.