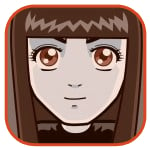 Posted by Sheila Franklin Categories: Corporate News, Internet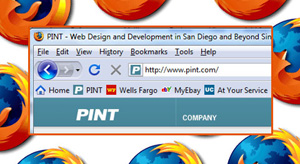 We were just beginning to get accustomed to Firefox 2, when we started getting advisories that Firefox 3.0.1 is going into its fourth beta cycle, with one more to come. Among the improvements is a better layout with a large back button, better drop down, security info about sites, faster JavaScript, and more support. We found a dandy little slide show if you are as hesitant as we are to try out the new version. After seeing it, we just might give it a shot. Let us know what you think.
Read More

| Network World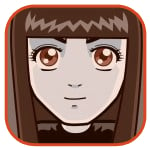 Posted by Sheila Franklin Categories: Cell Phones, Google, GPS, Internet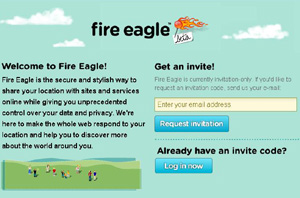 If you are unfamiliar with an area that you are trekking around, Wikinear is a new service that will tell you about its environs. Utilizing Yahoo's Fire Eagle, APIs will find your location and display the 5 nearest interest points on a Google map courtesy of Wikipedia. The service is currently in beta, so you are required to sign up for Fire Eagle and there are only a limited amount of invitations available. Still, we like what we see since we love traveling, and hope that by the time it is officially open it will have more info for the rest of us.
Read More

| Mashable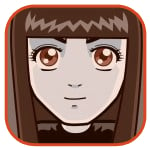 Posted by Sheila Franklin Categories: Corporate News, Microsoft, Misc. Tech

Say hello to Microsoft Office Live Workspace. The beta service lets you create and share documents, provided you use Word, Excel, and PowerPoint to do so. New features include an activity panel and e-mail notification about changes made. Bookmark a workspace or item with direct links and upload more than one file at a time with drag-and-drop. You also get access with any computer and can invite others into your private space. MS claims that you can store 1000+ files on the Workspace, so if you feel lucky, punk, give it a shot.
Read More

| Microsoft Workspace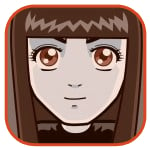 Posted by Sheila Franklin Categories: Corporate News, Internet, Software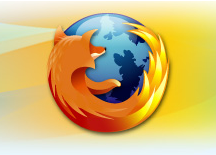 Some of us have enjoyed the advantages of Firefox ever since it was suggested to replace our ailing Explorer. Mozilla has now released their Beta 3 based on Gecko 1.9, which they have been working on for the last 30 months, after almost 2 million lines of code changing. They are now encouraging feedback for those who are brave enough to download it. After some initial testing and bug correction, they are planning on Release Candidate versions. If you have no fear, back up what you have now, check out their notes, download, and report back to Bugzilla if you run into complications.
Read More

| Mozilla Release Notes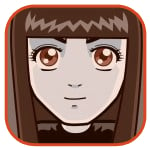 Posted by Sheila Franklin Categories: Internet, Science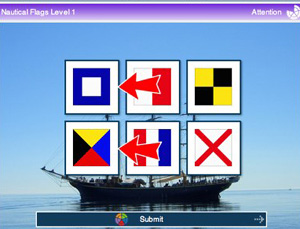 Headstrong is now in beta testing and is allowing its brain training software free of charge. Take their "fitness" test which then creates a custom program for you and suggests exercises to help thwart Alzheimer's or what we simply refer to CRS disease. Developed by clinical neuropsychologist Nicola Gates, one of their claims is that you never have to worry about memory lapses again. We were a bit hesitant to take the test, but figured we would take a shot at it. It seems that they have forgotten us as they haven't sent the results. Patience is not one of our virtues.
Read More

| Download Squad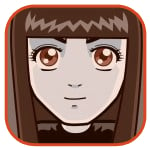 Posted by Sheila Franklin Categories: Design, Internet, Misc. Tech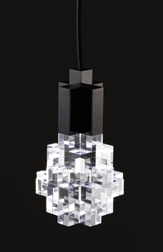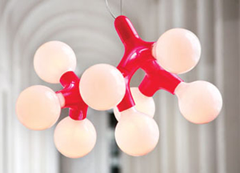 We have discovered a new home for creative types called GNR8 Pipeline. Still in beta, it features such prototypes as these lamps. This Mosaic Pixellated piece, designed by &Design, says "the play of light through the myriad cubes has to be seen to be truly appreciated." We also found this DNA Lamp built by Büro Für Form, perfect for any geek's lab. Check GNR8 out for other cool ideas and artistic developments or feel free to submit your own.
Read More

| GNR8 Pipeline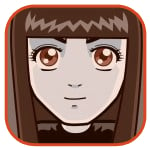 Posted by Sheila Franklin Categories: Corporate News, Misc. Tech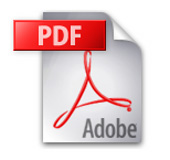 Thanks to an agreement between Yahoo and Adobe, PDFs will no longer be advertisement-free. Legally termed "Ads for Adobe PDF Powered by Yahoo," it is currently in its beta phase. The ads will be located on an adjacent panel and if clicked will open a new window. So far the service is only being used for pay-per-click text and is free for publishers, who can also block up to 200 urls if they don't want it on selected files. On the upside, readers may now be able to obtain files that were formerly available for a charge or not provided online.
Read More

| Daily Tech


Posted by Sparky Categories: Google, Internet, Misc. Tech, Software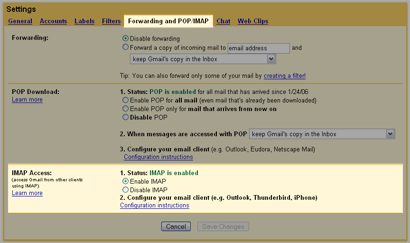 Gmail, Google's popular web based email solution is likely about to get IMAP features - a welcome addition for email power-users. It appears that some users are seeing options to IMAP-enable their account in the settings page. This will help Google's service compete with Yahoo Mail which has offered IMAP access for some time now.
We don't yet have the option on our accounts here at Gear Live, but we definitely look forward to trying it out. If your account has the new option, be a pal and leave a comment to let the world know what you think.
Read More

| Download Squad


Posted by Paul Hamilton Categories: Activision, First Person Shooters, PC, PlayStation 3, Release Dates, Xbox 360
Robert "402" Bowling from Infinity Ward has posted about some upcoming changes to the Call of Duty 4 beta on his blog. The most significant announcement is the closing of the beta on September 30th, but he also revealed that two days prior the level cap, which has been at 16 for a couple of weeks after being lifted from the initial cap of 11, will go up to 25. That gives beta testers only two days to jump from 16 to 25 before the beta closes down in anticipation of the game's release November 5th.
Part of the post hinted that CoD4 had gone gold, but Bowling refused to come right out and say it, saving the announcement for more official channels. He did say that Infinity Ward had received congratulations from the Sony of America and the Xbox 360 certification team, which leaves little room for doubt that the game is in the final stages before shipping.
The beta has been an excellent marketing tool for Infinity Ward since the strength of the game is quite evident from the limited, multiplayer-only test version. Even though the game is likely gold, the beta continues for developers to continue gathering data for the inevitable title upgrades and expansion packs. The raising of the level cap so close to the end of the beta is, speculatively, due to the launch of a certain multiplayer juggernaut a few days prior.
Read More

| Fourzerotwo's Blog


Posted by Paul Hamilton Categories: Corporate News, First Person Shooters, Release Dates, Xbox 360
Microsoft has known how important Halo 3 will be to their success this generation since before they even announced the Xbox 360. Halo 2 sold $125 million on the first day, but then the original Xbox was just struggling for recognition in the wake of the PS2 juggernaut. Now the 360 holds a tenuous lead in installed base and isn't selling the way Microsoft may have hoped. If it's possible Halo 3 may have become even more important to Microsoft's strategy than they originally hoped. Fortunately, they've been planning ahead.
In an article released today on Brand Week, the calculated ten-month marketing efforts behind Bungie's trilogy finale is dissected starting from the Starry Nights TV spot launched last November through the public beta this spring/early summer. They talk about the Project Iris viral campaign and the efforts they've gone to secure strategic branding partners. This has included the Mountain Dew Game Fuel limited edition soft drink that comes plastered with Halo 3 imagery plus a total of $5 million from Pontiac to help push the launch of the game on September 25.
And they aren't done yet. Microsoft will begin the full blitz with the new Believe campaign that will lead up to the launch taking place at midnight in over 10,000 stores to give Halo fans a chance to grab the game as soon as possible. It's an interesting read about the science behind building a monster.
Read More

| Brand Week via Kotaku
© Gear Live Inc. – User-posted content, unless source is quoted, is licensed under a Creative Commons Public Domain License. Gear Live graphics, logos, designs, page headers, button icons, videos, articles, blogs, forums, scripts and other service names are the trademarks of Gear Live Inc.