Posted by Alex Lifschitz Categories: E3, Music, PlayStation 3, Reviews, Xbox 360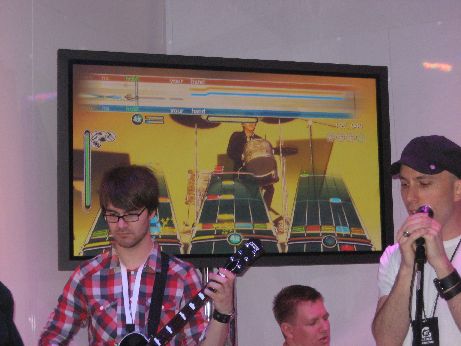 By now, you've likely seen the hubbub that surrounded the unveiling of The Beatles: Rock Band at the Microsoft presser. Hell, the two remaining Beatles even took time out of their busy schedule of rolling around in huge piles of money and prestige to come onstage for approximately 2 seconds and say how awesome it was. Where does it stand in the growing pantheon of music games, though? Does it innovate? Can it woo new fans? Is it safe? Will it blend?
Well, Harmonix, if nothing else, is dedicated to the music. That being said, they did a fantastic job of doing the Beatles justice, even going so far as to disguise their E3 booth as giant replica of Abbey Road. Yeah. They roll like that.
Hit the jump to check out our opinions on The Beatles: Rock Band.
Click to continue reading The Beatles: Rock Band hands-on impressions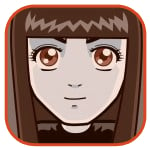 Posted by Sheila Franklin Categories: E3, Music, PlayStation 3, Trailers, Wii, Xbox 360
Paul McCartney and Ringo Starr unveiled their upcoming game 'The Beatles: Rock Band' Monday at the E3. The combined effort of Harmonix and MTV Games features their early days at the Cavern Club in Liverpool through some of their later appearances with 45 mastered tunes with multi-part vocal harmonies. If you are into the album Abbey Road, it will be downloadable shortly after the September 9 debut, the same day Apple Corps Ltd. and EMI release the remastered Beatles catalog.
Read More

| CBC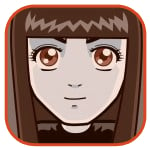 Posted by Sheila Franklin Categories: Music, Portable Audio / Video, Video Games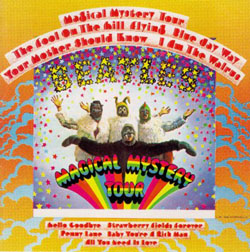 Apple Corps and EMI have finally decided to release sonically upgraded reissues of 12 Beatles albums from the period between 1963 and 1970 in both stereo and mono. They will debut on Sept. 9, the same day the Beatles' Rock Band video game is to come out. The collection will be on a total of 16 CDs and include "Rubber Soul" and "Magical Mystery Tour." Downloadable versions have yet to have a release date but the matter may also be settled by the September deadline.
Read More

| NY Times


Posted by Alex Lifschitz Categories: Electronic Arts, Music, Party Games, Release Dates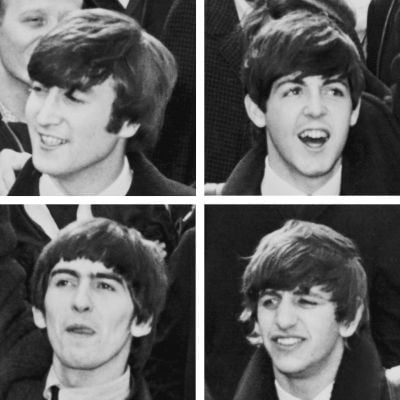 Well, ever since the folks at Harmonix got their hands on the Beatles catalogue, we all (and by that, I mean 'I') figured that this day was coming. Sure enough, Apple, MTV, and Harmonix have announced The Beatles: Rock Band for release on 9/9/09, and a website has been put up with nothing but an interior shot of (what I believe is) Abbey Road Studios (main recording studio for the Fab Four) and a '9.9.09' plastered across the screen. The game will feature content by the Beatles (duh) and will be bundled with signature instrument replicas if you order the full shebang, and if that means I get to rock a little plastic Hofner, I'll be there on day one. When reached for comment, Paul and Ringo both chased me off their property with vicious dogs. I tried to reach the other Beatles, but I unfortunately lent my shovel to the neighbors.
Hit the jump for the full press release.
Click to continue reading The Beatles: Rock Band Announced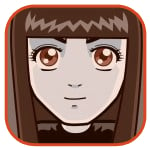 Posted by Sheila Franklin Categories: Music, PlayStation 3, Wii, Xbox 360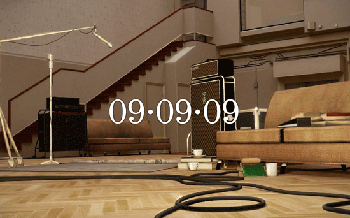 MTV Games and Harmonix have convinced Apple Corps, the Beatles' music company, to put some of their tunes on Rock Band. Included in the deal will be:
The Beatles: Rock Band Software - Xbox 360, Playstation 3, Wii: $59.99.
The Beatles: Rock Band Standalone Guitars - Xbox 360, Playstation 3, Wii: $99.99.
The Beatles: Rock Band Limited Edition Premium Bundle: Xbox 360, Playstation 3, Wii: $249.99.
You can visit the site, but the only info available is the date, so we suppose more information will trickle out eventually.
Read More

| DVICE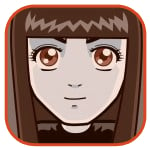 Posted by Sheila Franklin Categories: Cameras, Design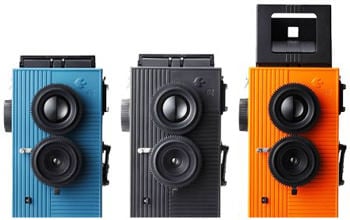 Oddly enough, the Superheadz are releasing retro cameras. The Blackbird, fly has a twin lens arrangement and will make you feel at home at the next screening of "Magical Mystery Tour." We understand that they only run about $100.00 each, meaning that you have to sacrifice auto-focus for looking cool. Even better than the name of the cam is the site of the Superheadz, so take a trip to the Magic Camera Tour 2008.
Read More

| <3 Yen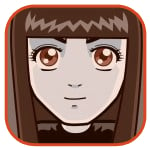 Posted by Sheila Franklin Categories: Apple, Corporate News, Music, Portable Audio / Video, Rumors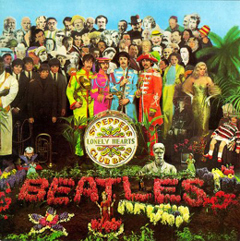 Update: Turns out, Apple is saying this is an unsubstantiated rumor.
"This is not news nor is it a scoop," says an Apple Inc. spokesman, declining further comment.
In a USA Today interview, Steve Jobs said that:
It will happen — I hope by the first half of next year. As soon as they're ready, we're ready.
The original story:
Get ready to welcome Sgt. Pepper to your iPod. Sir Paul has finally reached an agreement with Apple and the iTunes store. For $400 million, they will receive the Beatles' back catalog. Proceeds will be divided between McCartney, Ringo Starr, the families of John Lennon and George Harrison, and no doubt will trickle down to Heather Mills. Michael Jackson, EMI, and Sony, who also own part of the Beatles music, will also receive stipends as part of the deal.
Read More

| Crave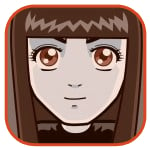 Posted by Sheila Franklin Categories: Apple, Internet, Music, Portable Audio / Video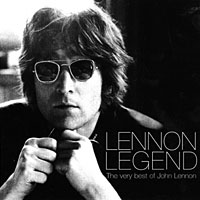 Pay attention, Apple. While we were checking out the new John Lennon Collection at the iTunes Store, we got their release intact, but when we clicked on specific info about it, we ended up with their download page in French. It has since been corrected, but if you should encounter the same faux pas, be content in the knowledge that Lennon's music will be on sale for $0.99 a track, with exclusive video content included for 30 days on some of his albums.
Read More

| Apple iTunes

Posted by Michael Cardiff Categories: Culture, Nintendo, Portable/Mobile, Wii
Sometimes an item appears that's so spectacularly nerdy and off-the-wall that it just HAS to be blogged. This is definitely one of them… if you happen to be a fan of Nintendo and the Beatles, and think it's a good idea to represent John, Paul, George and Ringo in Mii form, then this is definitely the shirt for you!
If you're a little more surreptitious about your fandom, you can still enjoy having Mii-ized version of the Beatles on your Wii. Over on the NerdyShirts website, they've got their Wii number posted on the description and their "Biitles" are ready to mingle! I might be adding them as friends later this evening… maybe I can even convince them to perform in the background while I'm Wii bowling.
Read More

| NerdyShirts.com

© Gear Live Inc. – User-posted content, unless source is quoted, is licensed under a Creative Commons Public Domain License. Gear Live graphics, logos, designs, page headers, button icons, videos, articles, blogs, forums, scripts and other service names are the trademarks of Gear Live Inc.