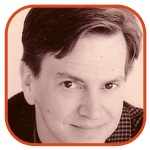 Posted by Tom Mason Categories: Editorials, Video Games, DC Comics
Want to know a comic you could be reading for just 99¢?
DC's got one: Batman: Arkham City #1 by Paul Dini & Derek Fridolfs and Dustin Nguyen.
The first chapter in this multi-chapter storyline pits Batman against Hugo Strange who's pitching Arkham City as "Gotham's ultimate solution to crime."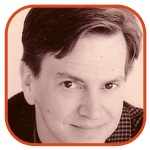 Posted by Tom Mason Categories: Editorials, Movies, DC Comics, Marvel Comics
So, is there some kind of comic book movie out this weekend or what?
Yes, that's right. Mighty Marvel Comics has unleashed one of its least-likely-to-star-in-a-hit-movie characters into his own hit movie: Thor. Word of mouth seems strong, box office seems stronger than Vin Diesel and by Odin's beard we'll probably be looking at Thor II and Son Of Thor before too long.
(In Son Of Thor, Thor's misunderstood teenaged son swings his mighty, but lesser, hammer in Manhattan around a cast of 90210/Gossip Girl lookalikes while trying to find love with that year's Kristen Stewart.)
Can Edgar Wright's long-awaited Ant-Man movie be far behind?
Marvel does a great job with their movies - they have a similar look and style, they churn them out with the punctuality of a European train, and they're either profitable or wildly profitable.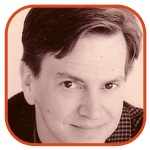 Posted by Tom Mason Categories: Editorials, Movies, Reviews, Television, DC Comics, IDW Publishing, Marvel Comics
I was saddened to hear about the recent death of comics historian Bill Blackbeard. Tom Spurgeon had recently written about him and how he deserved a spot in the Eisner's Hall of Fame this year. That prompted me to (1) agree immediately with Tom and then (2) write about my own dealings with Mr. Blackbeard.
I didn't know that by then he had already passed. Tom has the best obituary, if such things can be defined by that term.
Fantagraphics' Gary Groth shares some personal memories plus tributes from others.
Sparkplug has an interview with him from a while ago that's first rate.
What a heartbreaker. The guy literally and single-handedly saved newspaper comics from the shredder of history.
Let's see what else is out there: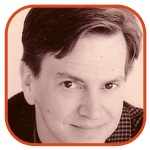 Posted by Tom Mason Categories: Editorials, Television
Attention Great Britain!
If you're going to be around what you folks call a telly on Monday evening April 11, you might want to check out a TV series called Leonardo that's airing on CBBC at 5:15pm (17:15).
The first episode is called "Anything Goes." UK's Telegraph has already given the show a thumbs up, saying it "has its roots in traditional adventure drama. And thoroughly engaging it is too."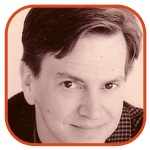 Posted by Tom Mason Categories: Editorials, Interviews, Movies, Reviews, DC Comics
I have an idea for a great drinking game. Surf the internet and every time you come across a link to Bleeding Cool's expose of Rob Granito, take a drink. You'll be Lohan'ed before Monday. In the meantime, I await the Bluewater biography of Mr. Swipey McSwipe-swipe.
Let's see what else is out there:
Batman: The writer Lance Mannion tries to teach his sons about Batman.
Liberty: Writer Martin Powell gets interviewed at Broken Frontier. Subject: his children's books and The Halloween Legion and Liberty Unlimited, both of which I'm really looking forward to.
Blood: Mark Wheatley, Marc Hempel and Ricky Shanklin's graphic novel Blood Of The Innocent is marching toward the big screen. Breck Eisner (The Crazies) is attached to direct and Bill Marsilii (Deja Vu) is writing the screenplay. According to Scoop: "The original comic book series set Dracula against Jack the Ripper and was published by Warp in 1985."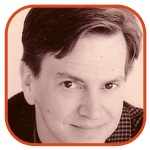 Posted by Tom Mason Categories: Editorials, Interviews, Movies, Reviews, Television, Dark Horse Comics, DC Comics, Image Comics, Marvel Comics
You can't beat the power of the hammer. There's a new Thor trailer floating around that feels much more impressive than the earlier Fortress of Solitude one. I'm liking it more and more, even if the big battle in the desert town looks very movie set-ish.
Now let's read some stuff...
Chaykin: Here's an interview with one of my favorite creators, Howard Chaykin, talking about his upcoming work at Dark Horse.

Chew: Marc-Oliver Frisch at Comics Beat tackles John Layman to the ground and asks him lots of questions about food, comics and work-for-hire.

Smart: I wanted to conduct an interview with Darryl Cunningham, but he's so smart that it would only serve to point out how not-smart I am. Fortunately, Tom Spurgeon at The Comics Reporter is a smarty and he landed an excellent interview with the creator of Psychiatric Tales.

Batman: The Pullbox talks to my old friend, the comics historian Peter Sanderson. Subject: The Batman TV series from 1966.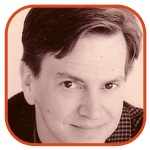 Posted by Tom Mason Categories: Editorials, Interviews, Movies, Reviews, DC Comics, Dynamic Forces, Independent
The new teaser image for the upcoming Captain America movie is out. Looks like the art director grew up reading Image Comics. Now let's see what you can read:

Heroes: Robin Brenner at Early Word, a site for librarians, has a rundown on superhero graphic novels. "Superheroes For The Uninitiated" focuses on the big names from the MU and the DCU, but she promises a future installment that goes outside Marvel and DC.

Bat: It's been Bat-Week at Tor.com all week. If you've missed it, it's all still there in all its Bat-goodness. Nick Abadzis is there and so is Gotham City: 14 Miles editor Jim Beard.

British: Beano artist Lew Stringer has news of a new, independent graphic novel from England called Armageddon Patrol, a "what if" that poses the question "what if super-heroes fought the Vietnam War?" I gotta get one of these.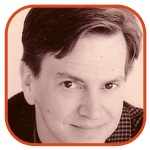 Posted by Tom Mason Categories: Editorials, Reviews, Television, DC Comics, IDW Publishing, Marvel Comics
Is there enough money to get Ricky Gervais to host the Eisner Awards this year? Please tell me there is. In the meantime, enjoy this link-based goodness:

Tracy: Here's a nice profile of Mike Curtis and Joe Staton, the duo taking over the Dick Tracy strip on March 14. Bonus: the article features a 2-panel sequence from the Tracy strip by the new guys. I'm in! [Link: Daily Cartoonist]

Bonfire: Heidi at Comics Beat has the first part of a solid, smart interview with Ed Catto. You might know him as the Captain Action guy, but he's also one of the guys behind the new comic-related advertising agency, Bonfire.

Tony: Mr. Tony Isabella has found a new comics writing home for himself over at the relaunched Atlas imprint. He'll be co-writing the Grim Ghost, a series he worked on back during its original incarnation. Tony's a good writer with an excellent sense of story & structure and he writes some snappy dialogue. I'm going to get this.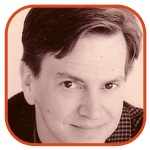 Posted by Tom Mason Categories: Editorials, Interviews, Television, DC Comics
Psst. Want some Gotham? It's up for grabs. It's not the actual city that's on sale, although that might be a plot twist in Batman Incorporated.

My pal Jim Beard's book, Gotham City 14 Miles: 14 Essays on Why the 1960s Batman TV Series Matters, is on sale now.
It features essays about the classic Batman TV series that starred Adam West and Burt Ward. Contributors include Timothy Callahan, Peter Sanderson, Jim Beard, Joseph F. Berenato, Chuck Dixon, Becky Beard, Robert Greenberger, Michael D. Hamersky, Michael Johnson, Paul Kupperberg, Michael S. Miller, Will Murray, Jeff Rovin, Jennifer K. Stuller, Bill Walko, and Robert G. Weiner.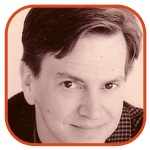 Posted by Tom Mason Categories: Editorials, Movies
Can you teach? Can you teach in Canada, ey?
And more importantly, can you teach Canadians about "The Comic Book Film"?

It's no great secret that the comic book film has permeated popular culture over the years. It's so ubiquitous, in fact, that even tweedy, slow-to-change universities have noticed it.

It's even spread to Canada, to the campus of the University of Manitoba.
They're looking for a "Sessional Instructor" for their Film Studies program (Summer Session).

You'll be teaching three classes: The Art of Film, Film History and Film Genres: The Comic Book Film. Each class is 2.5 hours long and the session runs from May 2 - June 21, 2011.

Are there a lot of requirements? It's a teaching position, Professor Sherlock, so do the math. There are a lot of requirements and a lot of hoops to jump through.
© Gear Live Inc. – User-posted content, unless source is quoted, is licensed under a Creative Commons Public Domain License. Gear Live graphics, logos, designs, page headers, button icons, videos, articles, blogs, forums, scripts and other service names are the trademarks of Gear Live Inc.