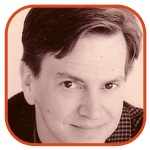 Posted by Tom Mason Categories: Conventions, Editorials, DC Comics
I don't know how he does it, but somehow editor J.C. Vaughn is able to assemble his team each year and whip together a new edition of The Overstreet Comic Book Price Guide. This year it's #42 (!) and it's just as big and wonderful as ever. This year's version is available with three different covers: Joe Jusko, Adam Hughes, and (my favorite) Matt Wagner. Just beautiful-looking stuff.
As always, in addition to the latest go-to prices for comics new and old (and really old, like the 16th Century), the Guide has a ton of great articles on comics history, plus market reports from their advisers, the Overstreet Hall of Fame, and even a new look at one of the best graphic novels ever, Batman: Son Of The Demon.
For me, I love the articles, but I also like flipping through the pages and looking at covers of old comics to see how they've changed over the years. I get a real kick out of all the funny (and strange) titles and the trivia (artist appearances and character first appearances and stuff like that). It's like an annual history book of comics and in each volume I always find good stuff that makes it a worthwhile purchase.
Click to continue reading Overstreet Comic Book Price Guide 2012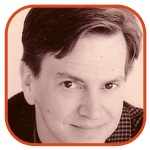 Posted by Tom Mason Categories: Editorials, Interviews, Reviews, DC Comics, Independent, Marvel Comics
Yeah, yeah, Avengers-mania is dying down and we're back to counting the days until San Diego, right? Well, I am. In the meantime, let's read:
Want some story-writing advice from the gang at Pixar? Of course you do.
There's no doubt that without writer Bill Finger, Batman wouldn't be Batman. Booksteve's Library has read and enjoyed Bill, The Boy Wonder: The Secret Co-Creator of Batman by Marc Tyler Nobleman. "Bob Kane was rather a self-serving individual who rarely did anything himself when he could get someone else to do it for him." One of those someones was the writer Bill Finger.
Longbox Graveyard blogger Paul O'Connor has a companion gig: a regular column at Stash My Comics called The Dollar Box. Start here.
Click to continue reading Weekend Reading: Bill Finger, Pixar, Toth and Calvin & Hobbes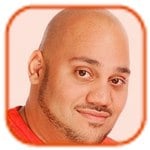 Posted by Andru Edwards Categories:

Nintendo is set to fully unveil the Wii U console, and we are here to bring you the action live as it happens! Click on through for our live coverage of Nintendo's E3 Media Briefing and Wii U launch!
Click to continue reading Nintendo E3 Media Briefing live coverage!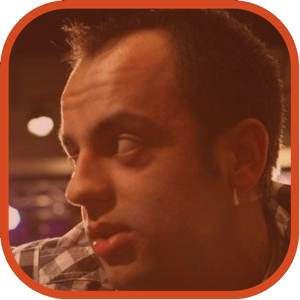 Posted by Andrey Malskiy Categories: Misc. Tech, Transportation, Videos
Have you ever thought you'd see a real-life Batman on the other side of the law? Being pulled over by police and questioned? No, this isn't a scene from the new Batman movie, but rather a reality that played out on the streets of Baltimore.
Lenny B. Robinson, a wealthy philanthropist, dresses as Batman as a part-time gig. According to the report, Robinson visits sick children in the hospital to cheer them up and boost the moral of the parents. He signs autographs and gives out Batman toys to the children. The Lamborghini Gallardo Spyder is only a part of his gig.
Robinson told the Post that he is having a "real" Batmobile built. Watch the video above to see Batman being pulled over by the police.
Read More

| AutoBlog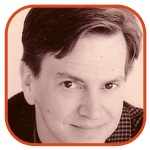 Posted by Tom Mason Categories: Editorials, Interviews, Video Games, DC Comics, Independent, Marvel Comics
Last weekend in January, last weekend before the Super Bowl, which means there's really nothing on TV this weekend. Fortunately, the internets provide:
Neal Adams is gunning for Marvel on behalf of Jack Kirby.
The Comic Book Insider is the new podcast from comic book writer and former DC Comics editor Brian Augustyn.
James Bond vs. Batman: Now there's a team-up I'd really like to see. The HMSS blog looks at how both heroes have had to adapt to changing times.
One of my favorite movie blogs, Flick Attack, looks at an old film written by veteran DC writer Arnold Drake (Deadman; The Doom Patrol): The Flesh Eaters.
Click to continue reading Weekend Reading: Jack Kirby, Arnold Drake, James Bond and Star Wars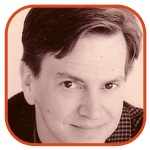 Posted by Tom Mason Categories: Editorials, DC Comics
I've loved Norm Breyfogle's art ever since I first saw it years ago when he was drawing Batman.
Later on, I got to meet him when he was drawing Prime for Malibu Comics' Ultraverse (he designed the character and I was lucky enough to be around to see all his sketches).
Still later, I got to work with him directly when he did some character designs for a superhero project that Chris Ulm and I were pitching around.
Now, after some time working for Archie Comics, Norm is back on Batman in the newly relaunched Batman Beyond Unlimited title from DC, edited by another pal Jim Chadwick.
The first issue goes on sale in February, and Norm posted an interior page from it on Facebook (you can see it over there on your right).
Click to continue reading Norm Breyfogle: Batman Beyond Unlimited
Read More

| The Morton Report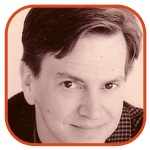 Posted by Tom Mason Categories: Editorials, Television
Do you have what it takes to be the voice of Batman? Or are you more Twilight Sparkle?
Either way, if you've ever asked yourself, "How can I break into the wonderful world of voice-acting?" there's a class that might have your answer.
My pal, actress and voice director, Stevie Vallance has been doing cartoon voices for some time. We just finished working together on a show that's coming up later this year on Nicktoons.
It was a real treat to watch her in the booth, bringing out the best performance from our actors and helping them breathe life into the words on the page.
When she's not doing that, Stevie runs a series of voice-over workshops called Tooned In! Animation Voice-over Acting Workshops.
Click to continue reading Cartoon Voiceovers: Be The Joker
Read More

| Tooned In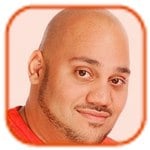 Posted by Andru Edwards Categories: Editorial, Features, Video Games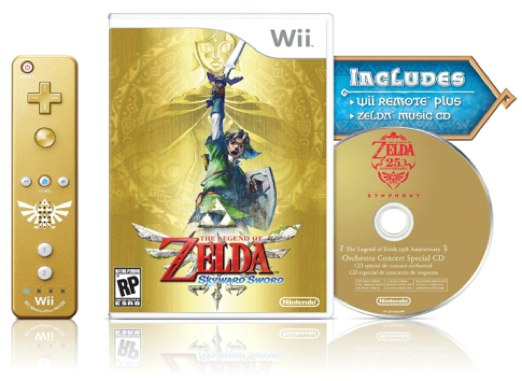 Here we are in the week before Christmas, and while we hope that everyone's got their holiday shopping completed, we know from experience that it's a little too optimistic to think that way. We put together our 2011 Holiday Gift Guide in order to help guide you, but we've heard loud and clear that some of you felt the guide was a little light in the video game area. With that in mind, we've decided to compile three big holiday game releases that we think you should add to your wish list, if you haven't already. The holiday season is chock full of major game releases, so this obviously isn't a definitive list. Instead, it's a look at three titles that we think you shouldn't miss. A big thank you goes out to Sony's Xperia Play, which sponsored this post - if you're looking for the ultimate smartphone that can also run Playstation games, you'll wanna check out the Xperia Play.
These games should all be easy to find at your local Best Buy, Target, Walmart, Gamestop, and the like - so you don't have to wait for slow shipping that might ruin an otherwise perfect Christmas gift exchange. Now, on to the list - click on through for our thoughts!
Click to continue reading 3 big holiday game releases to add to your wish list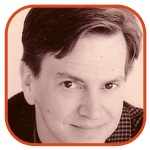 Posted by Tom Mason Categories: Editorials, DC Comics
Reboot, relaunch, retcon.
The comics industry is full of fun words that mean the same thing: sales tool.
In case you've been living in a house with a mortgage and haven't heard the news yet, DC Comics is taking their entire comic book universe back to some sort of beginning and starting all over again.
It's a great strategy because I think we all know hundreds of fans that have been avoiding comic books because of how high the issue #'s are.
And as part of the same announcement, DC's switching to same day digital release of their printed comics, so I don't have to rush to the comic book store.
Naturally, everyone's talking about this bold move and not just on Twitter and Facebook. Here's a rundown of the Top 10 Things That People Are Saying about DC's new initiatives:
10. Finally! A reboot that changes everything forever! ZOMG!
9. Now I can bitch about DC's titles on the same device I read them on!
Click to continue reading DC's New Reboot: Top 10 Comments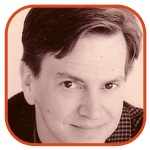 Posted by Tom Mason Categories: Editorials, Movies, Reviews, DC Comics, Marvel Comics
Borders Books is finding no takers in its quest for a buyer, so unless a miracle happens, they're probably toast.
So it's a good thing they paid all those retention bonuses to people who can't make anything happen for them.
Their main brick-and-mortar competition, Barnes & Noble, is currently looking like the smartest girl in class. They've gotten a $1 billion (with a "b") offer from Liberty Media.
They probably aren't interested in the books or the stores, but since Liberty has a lot of old school media holdings, the one thing they lack for modern-day exploitation is Nook technology.
Let's go elsewhere for good reading:
Batman: Want to know a cool digital-only comic you could be reading for just 99¢? DC's got one: Batman: Arkham City #1 by Paul Dini & Derek Fridolfs and artist Dustin Nguyen.
Click to continue reading Weekend Reading: Borders, Barnes & Noble, Batman & Thor
© Gear Live Inc. – User-posted content, unless source is quoted, is licensed under a Creative Commons Public Domain License. Gear Live graphics, logos, designs, page headers, button icons, videos, articles, blogs, forums, scripts and other service names are the trademarks of Gear Live Inc.