Posted by Sal Traina Categories: Humor, Videos,
I want to make a prediction. Former Saturday Night Live host and fellow Democrat Jon Lovitz will eventually apologize for the words he used for Barack Obama in a recent podcast interview with Kevin Smith.
The two liberals were talking politics when Lovitz stated, "This whole thing with Obama saying the rich don't pay their taxes is f**king bulls**t, and I voted for the guy and I'm a Democrat. What a f**king a**hole." Lovitz went on to say, "First they say, 'You can do anything you want. Go for it.' So then you go for it, and then you make it, and everyone's like, 'F**k you. Obama is the perfect example. He's amazing. He had nothing… and the guy ends up being at Harvard. He's the President of the United States. And now he's like, 'F**k me and everybody who made it like me.'"
Click to continue reading Jon Lovitz Uses Strong Language Toward President Obama
Read More

| The Daily Caller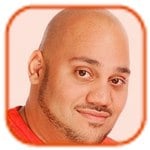 Posted by Andru Edwards Categories: Music,
Barack Obama thinks Kanye West in a "talented jacka**."
The American President - who previously took aim at the "Gold Digger" rapper for interrupting Taylor Swift's acceptance speech at the MTV Video Music Awards in 2009 - admits that while he might not like his behavior, he can't deny his ability. "I like Kanye. He's a Chicago guy. Smart. He's very talented. He is a jackass, but he's talented," he said in an interview with The Atlantic.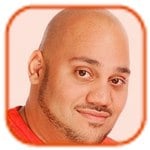 Posted by Andru Edwards Categories: Movies, Legal Issues, Breaking News,
George Clooney has been arrested.
The Ides of March actor was taken away in handcuffs along with other protesters, including his father, outside the Sudan Embassy in Washington this morning following three verbal warnings from officers.
The actor - who was joined at the demonstration by his father Nick and Democratic Rep. Jim Moran among others - had said he was taking part in the protest to draw more attention to the accusation that Sudan's president, Omar al-Bashir, is provoking a humanitarian crisis and blocking food and aid from entering the Nuba Mountains from South Sudan. The group held signs which read, "Sudan: Stop Weapons of Mass Starvation."
George had previously warned that if action were not taken in the next few months "we're going to have a real humanitarian disaster.
Click to continue reading George Clooney Arrested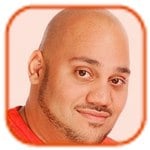 Posted by Andru Edwards Categories: Apple, Editorial,

The death of Steve Jobs has generated tributes from the Apple visionary's colleagues, peers, rivals, and many who simply admired him from afar. Here's a roundup of what some of those people were saying in publicly released statements and on social media sites like Twitter and Facebook about Jobs after news of his passing was confirmed on Wednesday:
"Michelle and I are saddened to learn of the passing of Steve Jobs. Steve was among the greatest of American innovators - brave enough to think differently, bold enough to believe he could change the world, and talented enough to do it.

"By building one of the planet's most successful companies from his garage, he exemplified the spirit of American ingenuity. By making computers personal and putting the internet in our pockets, he made the information revolution not only accessible, but intuitive and fun.

"And by turning his talents to storytelling, he has brought joy to millions of children and grownups alike. Steve was fond of saying that he lived every day like it was his last.

"Because he did, he transformed our lives, redefined entire industries, and achieved one of the rarest feats in human history: he changed the way each of us sees the world.

"The world has lost a visionary. And there may be no greater tribute to Steve's success than the fact that much of the world learned of his passing on a device he invented. Michelle and I send our thoughts and prayers to Steve's wife Laurene, his family, and all those who loved him."
—U.S. President Barack Obama and First Lady Michelle Obama
Click to continue reading Tech, political, celebrity communities pay tribute to Steve Jobs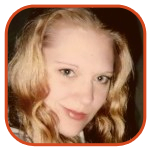 Posted by K.C. Morgan Categories: Prime Time, Specials, Cable, FOX, News,
Fox News recently aired the first Republican Presidential Debate (to confirm the date, election day is approximately 18 months away), held in Greenville, South Carolina.
Present on the stage: Congressman Ron Paul (R-TX), former CEO and radio host Herman Cain, former governor Tim Pawlenty (R-MN), former Congressman and Senator Rick Santorum (R-PA), former governor Gary Johnson (R-NM).
Don't know who they are? We do.
Click to continue reading Running to 2012: The First Debates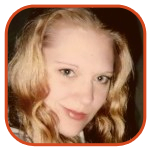 Posted by K.C. Morgan Categories: Television, Legal Issues, Videos,
During a recent appearance on Justice with Judge Jeanine (it's on Fox News), Sarah Palin said that she agrees with Donald Trump and supports his birther investigation. You can hear her comments in the video above.
Trump has publicly attacked President Barack Obama, demanding to see his birth certificate, because evidently he watched a lot of Fox News during the 2008 election. Sarah Palin, whose party lost the election, was quick to take his side. She appreciates "that the Donald wants to spend his resources on something that so interests him and so many Americans."
Click to continue reading VIDEO: Sarah Palin Votes Yes for Donald Trump Investigation
Read More

| Perez Hilton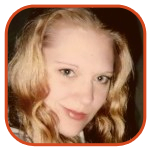 Posted by K.C. Morgan Categories: Adaptation, Drama, Political, Casting, Celeb News, Upcoming Releases,
HBO has picked Ed Harris to play Senator John McCain in Game Change, an adaptation of the novel. The movie shows an insider's point of view of the historic 2008 Presidential election.
Which means, yes, Sarah Palin will also be portrayed in the flick. The movie follows both campaigns, McCain's and Obama's. Jay Roach will return to HBO to direct the flick. He won an Emmy for HBO's Recount, the 2008 account of the 2000 Presidential election.
Harris is only 60, making him a bit young to play the elderly McCain, but the four-time Oscar nominee is sure to bring a lot to the role. As we reported, Julianne Moore will play opposite him as former Governor Sarah Palin.
Read More

| Huffington Post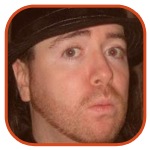 Posted by Adrien Griffin Categories: Athletes, Championship, NHL,
Winning the Stanley Cup can make a lot of good things happen for you. Your name gets inscribed on the championship trophy, you get to take that NHL hardware home with you to show off to family and friends, and you even get to travel to the White House to shake hands with the President. On Friday, the 2010 Stanley Cup Champion Chicago Blackhawks made their honorary visit to Washington, D.C. to do just that.
Click to continue reading Stanley Cup champion Chicago Blackhawks visit White House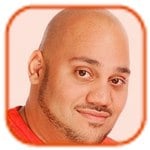 Posted by Andru Edwards Categories: Apple, Editorial, Features, Rumors,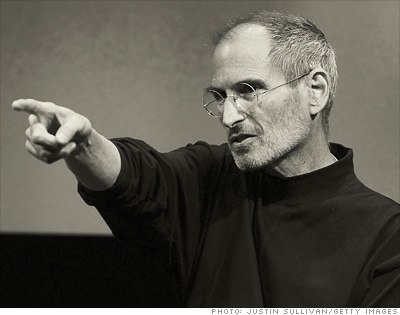 A story broke late yesterday about Steve Jobs being seen attending the Stanford Cancer Center in Palo Alto, California, the same center where actor Patrick Swayze sought treatment before his death. The source: The National Enquirer.
Given the source, the claim is questionable, though the Enquirer has been right about matters surrounding secretive public figures before (as former presidential candidate John Edwards can attest). Radar Online says it has confirmed the story, but it didn't say how.
Given that we know Jobs is currently on medical leave from Apple, and that he's had cancer before, the report that Jobs may be seeking treatment at a cancer center isn't surprising. The Enquirer even has photos of what it says is Jobs, supposedly looking extremely thin. A few sites have posted some of the photos, though it's hard to tell how thin the person is, or if he's just wearing baggy clothing.
The Enquirer report takes some big leaps, however, on the scant evidence. Enlisting two doctors, who have never even met Jobs, to make a diagnosis based on what's in the photos, the Enquirer says Jobs may have lost large portion of his muscle mass and probably has just "weeks to live."
Click to continue reading Are the Steve Jobs death watch fears unwarranted?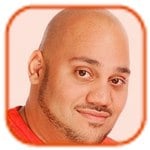 Posted by Andru Edwards Categories: Editorial, Internet,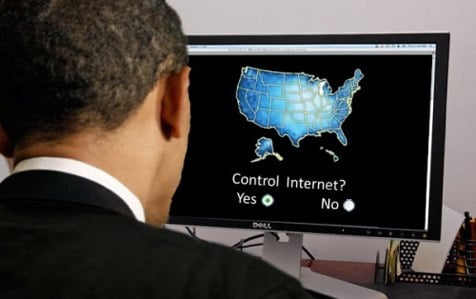 With reports of Egypt's government completing shutting down the Internet in the country, talk about an "Internet kill switch" bill in the U.S. has reemerged. Could it happen here?
The bill in question is the Protecting Cyberspace as a National Asset Act of 2010, a cyber-security measure introduced in June by Sen. Joseph Lieberman. It was an over-arching cyber-security measure that, among other things, would create an office of cyberspace policy within the White House and a new cyber-security center within the Homeland Security Department.
A provision that got the most attention, however, was one that gave the president the power to "authorize emergency measures to protect the nation's most critical infrastructure if a cyber vulnerability is being exploited or is about to be exploited."
Some interpreted that to mean that the president would have the authority to shut off the Internet at random. Lieberman refuted the "Internet kill switch" assertion as "misinformation" during an appearance on CNN, and the Homeland Security and Governmental Affairs Committee, which he chairs, later published a "myth vs. reality" fact sheet on the bill.
Click to continue reading Will the US get an Internet Kill Switch like Egypt?
© Gear Live Inc. – User-posted content, unless source is quoted, is licensed under a Creative Commons Public Domain License. Gear Live graphics, logos, designs, page headers, button icons, videos, articles, blogs, forums, scripts and other service names are the trademarks of Gear Live Inc.