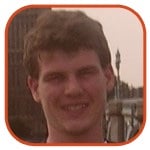 Posted by Todd Matthy Categories: Reviews, Marvel Comics

This week's Thunderbolts was a gem. It features an appearance by President Barack Obama, but unlike his appearance in Amazing Spider-Man, he actually does something. Instead of punching out the Chameleon, President Obama actually has to do something, evaluate Norman Osborn. Doc Sampson is out to prove to the President that Norman Osborn is what we all know he is, a blithering psychopath called the Green Goblin. Unfortunately, good ole Normie has a back up plan to deceive our brand new President, and it involves his all new, covert, and off the books version of the Thunderbolts.
But that's not the "great moment in comics history" (as my friend Joel likes to call it). The "great moment in comics history" is the blonde Black Widow's clever transportation method for Ant-Man. Let's just say he's "sandwiched between two pillows". I'll say no more, needless to say it's a great moment in comics history that makes fanboys want to be Ant Man. I'll say no more.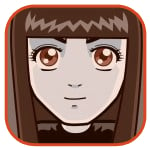 Posted by Sheila Franklin Categories: Misc. Tech, Movies, Toys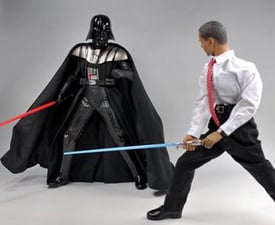 We already know that the U.S. is now obsessed with the first family and are scrambling for memorabilia, from dolls named Malia and Sasha to a collector's edition of Spiderman, but when we saw Japan's tribute we really cracked up. In an odd world where good still wins over evil, the president will certainly triumph over Darth Vader. The action figure set comes with 3 sets of hands, two ties, microphone, megaphone, watch, flag and stool (but no now-approved BlackBerry) at a price of ¥8090 (~$91.00.) Light sabers sold separately.
Read More

| Rinkya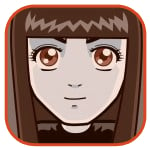 Posted by Sheila Franklin Categories: Internet, Microsoft, PC / Laptop, Software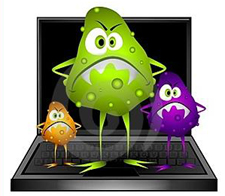 The virus Downadup, which originated in October by the name Conficker, has apparently attacked more than 3.5 million computers in less than 24 hours. The hackers have used phony Barack Obama websites to do the damage. The network of worms becomes a part of Windows services.exe then establishes an HTTP server from the computer. Make sure you have an updated anti-virus software program and check with Microsoft for patches to ensure your computer's safety.
Read More

| Gadgetell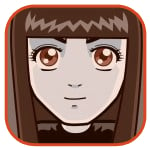 Posted by Sheila Franklin Categories: Internet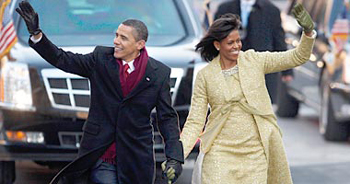 We heard that over 5 billion global viewers watched the Presidential inauguration yesterday, but if you were one of those that kept track and participated in CNN and Facebook's streaming partnership, you weren't the only one. According to statistics, the pairing resulted in 600,000 status updates posted with 4,000 updates per minute. With millions logged on during the broadcast, about 8,500 status updates were posted in the first minute of President Obama's speech. CNN itself got more than 136 million page views.
Read More

| Mashable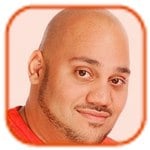 Posted by Andru Edwards Categories: Cell Phones, Corporate News, Wireless / WiFi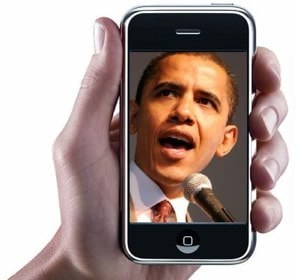 Barack Obama continues to reach the hearts of minds of the nation's younger citizens, and you just have to look at the way technology is being used as proof. My pal John Czwartacki from Verizon just shared an interesting piece of info - Verizon Wireless DC customers sent and received 2.9 million SMS messages between the hours of 10:00 am and 2:00 pm yesterday, during the inauguration. That's a lot of tap-typing. To give an idea of reference, that is more than three times the number os texts sent last week during the same four hour timeframe.
[Thanks, CZ!]
Read More

| CZ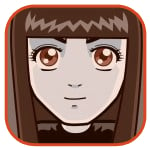 Posted by Sheila Franklin Categories: Cell Phones, Handhelds, Internet, Music, Portable Audio / Video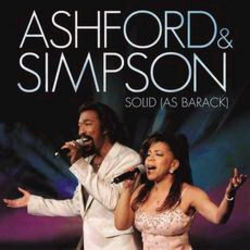 After SNL turned their famous tune into "Solid as Barack," the singing team of Ashford and Simpson decided to turn the entire song into a real tribute. If you would like to download it, it is available for $.99 on Amazon and through iTunes. There is also a ringtone version. Simply text "aands" to 66937. We forsee all sorts of music titles following suit, such as Paul Simon's "I am Barack, I am Obama ("I Am a Rock,") Queen's "We Will Barack You" and AC/DC's "Let There Be Barack."
Read More

| Amazon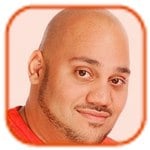 Posted by Andru Edwards Categories: Cameras, Hot Deals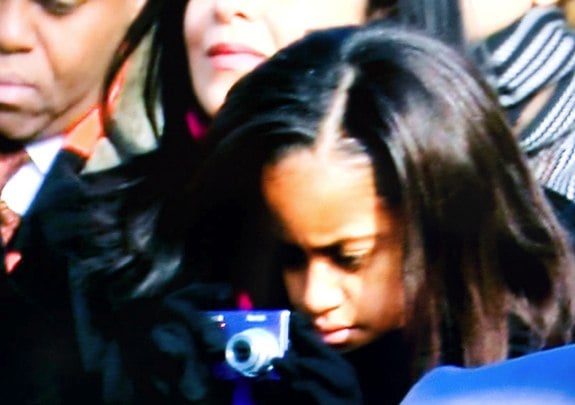 We've been getting quite a few emails today asking about the camera that Malia Obama was using during Barack Obama's inaugural address, so we figured a post was in order. Malia was taking images and/or recording video on her Kodak EasyShare M893 IS 8.1MP digital camera. It looks like she was sporting the purple version, but it is also available in red, black, and silver. You can grab one for just over $100 at Amazon.
We're still curious if we'll get to see any of the shots and footage that Malia scored from the amazing seats she had.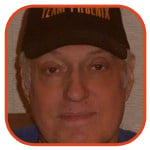 Posted by Joel Rosenberg Categories: Editorials, DC Comics, Marvel Comics
Welcome to the Tuesday Preview. We are up to 2 in a row!
Books will be issued on regular Wednesday. Monday was MLK Day but if UPS doesn't take the day off, Diamond ships stuff. On the other hand, If we are supposed to celebrate the day, why do the Knicks play MLK afternoon every year?
Dark Avengers is the big book. Now we are inaugurating a new president on Tuesday so I could make a really cheap joke but I won't. Rumor has it that some Thunderbolts are switching sides so we have Change Baby. Astonishing X-men also drops. The art and writing are usually fine but the storyline is hard to follow so the book is better in trade paperback format. Still, we hope. Spider-man Noir was. I thought, okay and with one main character it is certainly easier to follow than X-men Noir.
Remember that the 2nd printing of Amazing 583 debuts. The is the orange variant cover which is not the highly saught blue variant. Do not over pay for this. Also the Obama trading cards are here. The media reported that a signed Obama card went for $3100 on E-Bay. My distributor thinks this is insane because a Thomas Jefferson cut signature went for only $3000. Needless to say we are going to see a lot more Obama signed items in the future but they ain't making anymore more Thomas Jefferson items. But if you come to my store,buy the cards anyway.
Finally, sad to say, Diamond has cancelled MILF Magnet 1. Now I always say to the comic critics that if they think it is so easy, design a complete new super power. All my customers were anxious to read this book although none of them actually committed to buying it.I guess, however, when we discuss which super power we want, this might beat flying.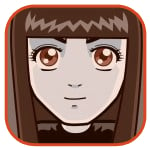 Posted by Sheila Franklin Categories: Cell Phones, Portable Audio / Video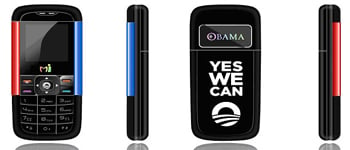 Kenya's Mi-fone is offering a Barack Obama branded cellie. At a size of 100.5 x 45 x 14.5mm and a weight of 86g, the Mi-Obama phone has 4.5 hours of talk time and 173 standby, 900/1800 GSM, and all the usual features of a cell phone including an FM tuner, games, calendar and alarm. Although the price is only about $30.00, before you run out to get yours, the mobile phone is only available in Kenya.

Read More

| Mi-fone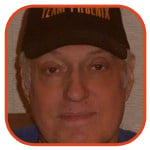 Posted by Joel Rosenberg Categories: Editorials, DC Comics, Marvel Comics
Let me start on the Spider-Man variant story. Marvel and DC usually make dealers buy 20, 40, or even 75 copies of a book to get one variant. Sometimes you can buy as many copies of an unimportant variant as you want. Now, dealers can change their orders via an FOC three weeks before they arrive. In this case, Marvel announced that any dealer that ordered more copies of Spider Man 583 than 575 could get as many copies of the Obama cover as they wanted. This slipped by most of the dealers. And who knew that Joe Quesada would be all over TV to plug it ? So I didn't get any, but I could have sold plenty.
And next week they are printing a second printing with the same Obama variant cover except it has an orange background instead of a blue one. Don't be fooled as some people on E-Bay who are buying the second printing thinking they are getting the original variant. The original variant is worth up to 100 dollars on E-Bay.
Now the real random thoughts (SPOILERS!!!):

You've been warned about SPOILERS… stop now! Okay…
So Darkseid kills Batman in Final Crisis 6, but which Batman died in RIP? And if the continuity was screwed up by having a live Batman in the next two issues of Batman, what the heck is going on now? Even DC couldn't straighten it out to me on our weekly call. Luthor zapping Libra was cool, but Sivana saying "and that's the classic we haven't heard the last of him" was priceless. Batman and which Superman were flying around in Crisis 6 heat visioning everybody in sight? For a non-killer he seemed to kill a lot of who? Good guys or bad guys? Can't tell. Is it the same Supes carrying Bat's body in the end? Final Crisis 7 comes in two weeks and we are promised that Grant Morrison will clear everything up. I am holding my breath.
In Faces of Evil - Prometheus, it seems he goes off to a secret monastery in the Himalyas to learn all about evil. Holy Dr Doom, Batman, where have we seen that before?
Adam, Legend of the Blue Marvel was great. What they plan on doing with a hero who has talks with the Watcher after the series is over is interesting. Calling the Watcher a white guy with attitude is classic.
Batman Confidential is a fun way to introduce all the old villains but I am sure they are screwing with continuity? But, who cares?


© Gear Live Inc. – User-posted content, unless source is quoted, is licensed under a Creative Commons Public Domain License. Gear Live graphics, logos, designs, page headers, button icons, videos, articles, blogs, forums, scripts and other service names are the trademarks of Gear Live Inc.