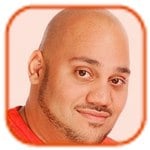 Posted by Andru Edwards Categories: Games, New Apps, Reviews, Free Apps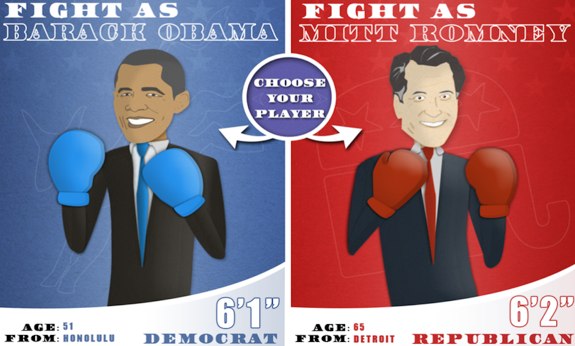 The first of many presidential debates, leading to the election next month, kicks off tonight. What can we expect? Probably a lot of verbal attacks more than anything else. A shame, we know, but why not make it a bit more fun? The folks at Vellum Interactive have launched Political Arena, a smartphone game that allows you to choose your favorite candidate and step into a boxing ring to take on members of the opposing political party.
Click to continue reading Political Arena is like candidate Punch Out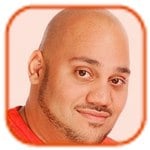 Posted by Andru Edwards Categories: Apple, Editorial

The death of Steve Jobs has generated tributes from the Apple visionary's colleagues, peers, rivals, and many who simply admired him from afar. Here's a roundup of what some of those people were saying in publicly released statements and on social media sites like Twitter and Facebook about Jobs after news of his passing was confirmed on Wednesday:
"Michelle and I are saddened to learn of the passing of Steve Jobs. Steve was among the greatest of American innovators - brave enough to think differently, bold enough to believe he could change the world, and talented enough to do it.

"By building one of the planet's most successful companies from his garage, he exemplified the spirit of American ingenuity. By making computers personal and putting the internet in our pockets, he made the information revolution not only accessible, but intuitive and fun.

"And by turning his talents to storytelling, he has brought joy to millions of children and grownups alike. Steve was fond of saying that he lived every day like it was his last.

"Because he did, he transformed our lives, redefined entire industries, and achieved one of the rarest feats in human history: he changed the way each of us sees the world.

"The world has lost a visionary. And there may be no greater tribute to Steve's success than the fact that much of the world learned of his passing on a device he invented. Michelle and I send our thoughts and prayers to Steve's wife Laurene, his family, and all those who loved him."
—U.S. President Barack Obama and First Lady Michelle Obama
Click to continue reading Tech, political, celebrity communities pay tribute to Steve Jobs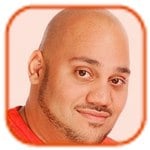 Posted by Andru Edwards Categories: Apple, Editorial, Features, Rumors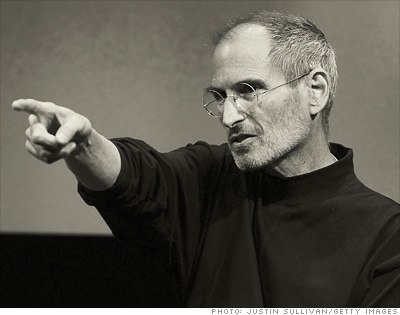 A story broke late yesterday about Steve Jobs being seen attending the Stanford Cancer Center in Palo Alto, California, the same center where actor Patrick Swayze sought treatment before his death. The source: The National Enquirer.
Given the source, the claim is questionable, though the Enquirer has been right about matters surrounding secretive public figures before (as former presidential candidate John Edwards can attest). Radar Online says it has confirmed the story, but it didn't say how.
Given that we know Jobs is currently on medical leave from Apple, and that he's had cancer before, the report that Jobs may be seeking treatment at a cancer center isn't surprising. The Enquirer even has photos of what it says is Jobs, supposedly looking extremely thin. A few sites have posted some of the photos, though it's hard to tell how thin the person is, or if he's just wearing baggy clothing.
The Enquirer report takes some big leaps, however, on the scant evidence. Enlisting two doctors, who have never even met Jobs, to make a diagnosis based on what's in the photos, the Enquirer says Jobs may have lost large portion of his muscle mass and probably has just "weeks to live."
Click to continue reading Are the Steve Jobs death watch fears unwarranted?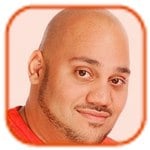 Posted by Andru Edwards Categories: Editorial, Internet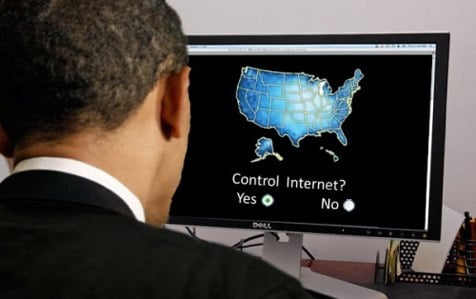 With reports of Egypt's government completing shutting down the Internet in the country, talk about an "Internet kill switch" bill in the U.S. has reemerged. Could it happen here?
The bill in question is the Protecting Cyberspace as a National Asset Act of 2010, a cyber-security measure introduced in June by Sen. Joseph Lieberman. It was an over-arching cyber-security measure that, among other things, would create an office of cyberspace policy within the White House and a new cyber-security center within the Homeland Security Department.
A provision that got the most attention, however, was one that gave the president the power to "authorize emergency measures to protect the nation's most critical infrastructure if a cyber vulnerability is being exploited or is about to be exploited."
Some interpreted that to mean that the president would have the authority to shut off the Internet at random. Lieberman refuted the "Internet kill switch" assertion as "misinformation" during an appearance on CNN, and the Homeland Security and Governmental Affairs Committee, which he chairs, later published a "myth vs. reality" fact sheet on the bill.
Click to continue reading Will the US get an Internet Kill Switch like Egypt?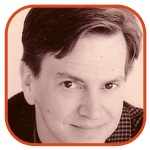 Posted by Tom Mason Categories: Conventions, Image Comics, Independent, Marvel Comics
If you took the time to read through the nearly 250,000 documents released this week via Wikileaks, you'd find a comic book connection in several of them. We at Comix 411 have nothing but free time and did the heavy lifting for you. Here are the comic book-related highlights from the document dump:

When visiting with US President Barack Obama, the CIA codename for Canadian Prime Minister Stephen Harper is "Bucky."

Interrogators at Guantanamo routinely asked prisoners to choose: Betty or Veronica?
Supreme Leader of North Korea Kim Jong Il sometimes dresses up as Wildcat before he tours a factory. In other news, North Korea still has factories.
Click to continue reading Wikileaks: Comic Book Secrets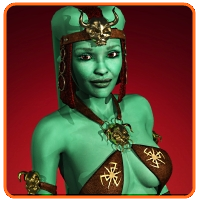 Posted by Patrick Lambert Categories: News, Social Media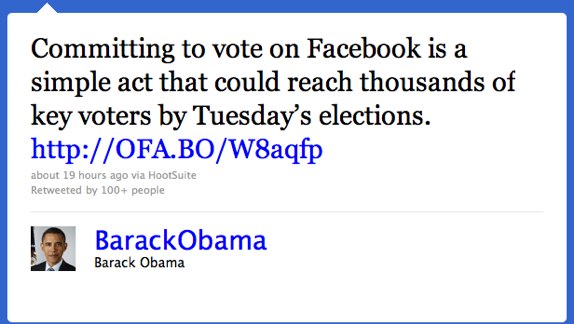 President Barack Obama has had a Twitter account for a while now, which many think was influential in getting him elected. With the election season coming up once more, Obama sent a call yesterday morning inviting people to install a Facebook app on their profiles called "Commit to Vote Challenge". The app itself is also more than just an ad. In typical social fashion, it allows you to "compete with my friends to inspire the most commitments". This is perhaps the first time a head of state has recognized the popularity of the social networks to a point where they create actual apps, in order to push their messages and invite people to participate in the vote.
Regardless of political allegiance, this is an interesting step forward, with this kind of embrace of online social sites. This is only a first step, and I wouldn't be surprised if in the coming years, we could easily see iPhone apps, online forums, and so on.
Read More

| Twitter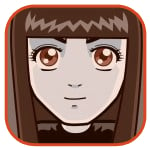 Posted by Sheila Franklin Categories: Cell Phones, Handhelds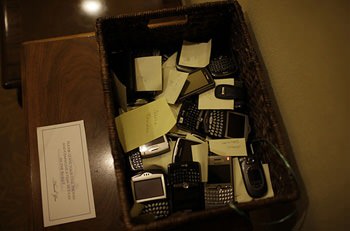 President Obama's BlackBerry 8830 seems to be on the way. It is in the final stages of development with the NSA overlooking the encryption software SecureVoice. He will be able to use it around the White House and when he travels. Michelle and VP Biden will also get one. By the way, if you visit the White House, you will have to check your BlackBerry, iPhone, cell phone or other electronic device at the door.
Read More

| Washington Times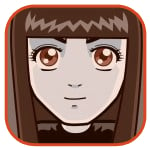 Posted by Sheila Franklin Categories: Cameras, Internet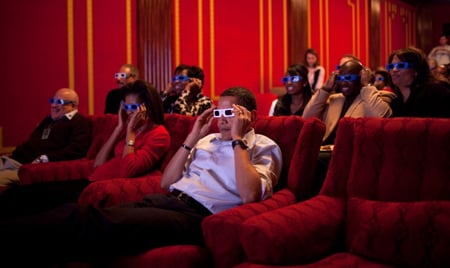 The Obama administration has another technological first. All those photos you have been inundated from the "first 100 days" have been posted into the Official White House Photostream on Flickr. Pete Souza, the official White House photographer who shoots with a Canon 5D Mark II, has uploaded over 300 images on the site. We dig the fact that technology is so easily accepted by the utmost powers that be, but what we want to know is why are there only adults in this picture?
Read More

| Wired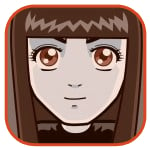 Posted by Sheila Franklin Categories: Portable Audio / Video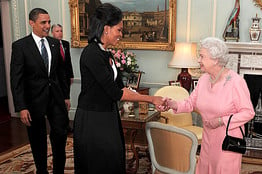 President Obama gave Queen Elizabeth an iPod when he met her at Buckingham Palace that contains footage of her 2007 visit to the U.S. It turns out that this wasn't really an original gift as she already has two, one that she requested in 2005 and another given to her from her grandson Prince William. We are sure she was pleased anyway and, in return, presented the pres and first lady a silver framed photo of herself and her husband, the same gift she give to all visiting dignitaries.
Read More

| cnet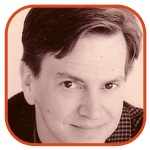 Posted by Tom Mason Categories: Editorials

Hey all, before we take a look at some webcomics, there's a webcartoonist out there who could use a helping hand. KAREN ELLIS, who does the webcomic Planet Karen, recently lost everything she had in a fire that started in the apartment above her. She's really got nothing except the desire to get drawing again and put her life back together. Supporters can head over to her website and make a PayPal contribution (label it "gift" not "donation") and help her out. Times are tough and money's tight, but we are all just one faulty light socket away from tragedy ourselves. Lea Hernandez, who lost her worldly goods in a fire a couple of years ago has a terrific post about things that can and should be done to help out others in a situation like this. Benefit book? Bad. Cash? Really good!
(h/t to the gang over @ Fleen)
BARACK OBAMA: Well, it had to happen. After appearing in both Spider-Man and Youngblood #8 (by Rob Liefeld), President Barack Obama is now the star of a once-a-week webcomic, President Awesome. This one's by writer Dean Trippe (creator of Butterfly) and Evan Bryce. It's too early to tell where this will go (the Weapon O one is funny because it feels so true), but it's not too early to bookmark it and keep checking in. Once thing's for certain, Bryce has no trouble drawing Mr. Obama.
(h/t to Heidi MacDonald @ The Beat)
MOOSE MOUNTAIN: If you've known Mark Ricketts through his graphic novels like Night Trippers and Crime Scene Forensics, you'll see a different side of him on top of Moose Mountain. Moose Mountain is the tale of naïve, gullible Ranger Todd who patrols the woods around Moose Mountain National Park. Ricketts hit a milestone last month of 100 strips. He posts every Tuesday and Thursday, and yes, there are talking bears.
MASSACRE FOR BOYS: Jimmy Baker Animal Hatmaker runs up against an old Nazi nemesis at the London Zoo. And yes, Gorillas and animal headgear are involved. Written by Chris Denton and Illustrated by Steven Denton (the lads behind Walking Wounded) this isn't an ongoing comic but it's an offbeat, short read from a couple of guys who are outside the box.
That's all for this week - more next time. And if you have a favorite webcomic, feel free to champion its cause in the comments. Otherwise, I'll just have to spend hours and hours surfing, reading and searching for my new favorites!
(illustration from Planet Karen and © Karen Ellis)
© Gear Live Inc. – User-posted content, unless source is quoted, is licensed under a Creative Commons Public Domain License. Gear Live graphics, logos, designs, page headers, button icons, videos, articles, blogs, forums, scripts and other service names are the trademarks of Gear Live Inc.