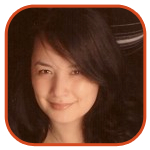 Posted by Veronica Santiago Categories: 20th Century Fox, Action, Adventure, Animation, Science Fiction, Distribution, Technology, Trailers, Upcoming Releases, Videos,
Want to know why you should see Avatar again in the theaters? Well - I doubt I could provide you with a reason, but this new promo might be able to answer your question.
On August 27, 20th Century Fox plans to re-release the blockbuster hit - in 3-D - with an additional 8 minutes of footage. Can you tell what's new in Avatar: Special Edition? I can't. But then I only paid to see the movie…once.
Read More

| Techland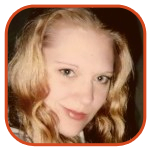 Posted by K.C. Morgan Categories: 20th Century Fox, Action, Adventure, Science Fiction, Box Office, Upcoming Releases, Videos,
Avatar is returning!
The blockbuster hit that shattered ticket sale records will come back to the theaters on August 27, to be shown exclusively in 3-D. The reason behind all the fuss? A whopping eight additional minutes have been added to the flick. Most movies would release a Special Edition DVD to celebrate the achievement…not Avatar.
You'd almost think the film didn't make enough money the first time around. Avatar: Special Edition is being highly-touted by director James Cameron, who said viewers will get to see "new creatures and action scenes."
Really, this is necessary?
Read More

| E! Online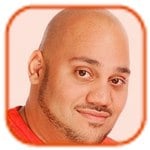 Posted by Andru Edwards Categories: Movies, Dating, Engagements, Rumors,
Zoe Saldana is officially off the market!
The Avatar star is betrothed to her boyfriend Keith Britton - whom she has been with for 10 years - and the 32-year-old actress is said to be "thrilled" to be tying the knot.
"They've been together forever. They're a great couple," a source close to the couple said.
Zoe has always tried to keep her love life out of the spotlight and on some occasions she doesn't even introduce the 33-year-old actor - who is also the CEO of My Fashion Database - as her partner. "She doesn't even introduce him as her fiance. She will just say, 'This is Keith.' She likes to keep her personal life to herself and wants people to focus on her as an actress," said another source.
Even though she is excited about the engagement, Zoe has been so busy working she hasn't had a chance to start making wedding plans. The screen beauty has already had two movies out this year, The Losers and Death at a Funeral, and has a further two set for release Takers and Burning Palms in 2010. "She hasn't stopped working to plan anything," added the second source.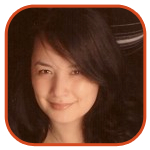 Posted by Veronica Santiago Categories: 20th Century Fox, Columbia Pictures, Disney, New Line, Sony, Universal, Warner Bros, Action, Adaptation, Adventure, Animation, Family, Horror, Remakes, Romance, Science Fiction, Sequels, Comedy, Casting, Celeb News, Filmmaking, Rumors, Scripts, Technology, Upcoming Releases,
The Hobbit: Guillermo Del Toro's exit from The Hobbit doesn't necessarily mean an end for the prequels. Lord of the Rings' Peter Jackson is now in talks to serve as both producer and director. It's still hoped the two films can be released in 2012 and 2013.
Click to continue reading Sequel News: The Hobbit, Wimpy Kid and More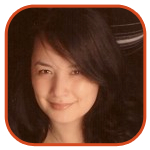 Posted by Veronica Santiago Categories: DreamWorks, Animation, Family, Science Fiction, Comedy, Awards, Upcoming Releases,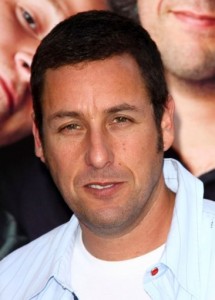 -What do Adam Sandler, Mo'Nique and James Gandolfini have in common? They all recently received invites from the Academy of Motion Picture Arts and Sciences (AMPAS).
-Avatar may not have cleaned up at those Oscars, but it did win more than its share of Saturn Awards. The movie nabbed 10 prizes this week including Best Science Fiction Film.
-Should we be blaming or thanking The Smurfs for this? The Troll dolls, recently seen in Toy Story 3, will soon be the subject of their own DreamWorks Animation film.
-Looking forward to the Entourage premiere? If so, you should be happy to know executive producer Mark Wahlberg is still planning a big screen version of the HBO program.
-The only piece of robot memorabilia remaining from 1984's Terminator is going up for auction. The "T-800 Terminator" metal arm is expected to fetch over $15,000.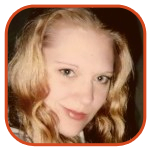 Posted by K.C. Morgan Categories: 20th Century Fox, Action, Adaptation, Adventure, Animation, Science Fiction, Home Entertainment,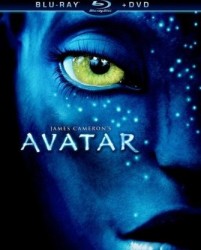 The movie that shattered the box office is now setting new standards in the world of Blu-ray. Since its April 22 release on home disc, Avatar has sold almost 7 million DVDs and Blu-rays to date - though the number is only going to get bigger and bigger.
James Cameron's flick is now the fastest-selling Blu-ray of all time. Sales will boom again when the 3D Blu-ray discs are released, an event which FOX says is upcoming (though no official date has been announced.)
You can pick up Avatar from Amazon now, for 50% off.
Read More

| Yahoo! News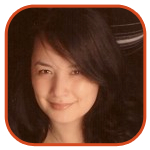 Posted by Veronica Santiago Categories: 20th Century Fox, Sony, Action, Adaptation, Adventure, Animation, Science Fiction, Awards, Celeb News, Celebrity Gossip, Home Entertainment, Technology,
-Sandra Bullock may have earned her Razzie, but she's now willingly returning it. Apparently the actress walked away with the prototype award, not the $5 knockoff she was supposed to receive.
-Speaking of the Razzies, we'll now get a chance to see the worst of the worst honored live. The ceremony's producers hope to telecast the awards program beginning with the 31st annual event in 2011.
-Box-office champ Avatar is already breaking records in the home entertainment department. Approximately 1.5 million Blu-ray copies were sold on Day 1, besting The Dark Knight's previous high.
-The Green Hornet has flown to a new release date. The Seth Rogen film, originally scheduled for December 22, will now open on January 14, 2011 (the MLK holiday weekend). Why? Because Sony wants time to covert the movie into 3D, of course!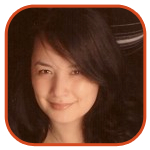 Posted by Veronica Santiago Categories: 20th Century Fox, DreamWorks, MGM, Lionsgate, Paramount, Sony, Warner Bros, Weinstein Company, Action, Adaptation, Documentary, Drama, Foreign, Foreign Language, Horror, Music, Period, Remakes, Science Fiction, Comedy, Thrillers, Home Entertainment, Lists,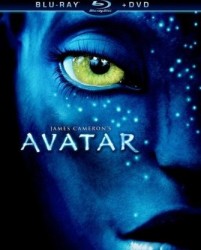 Here are some of the DVD and Blu-ray options today:
44 Inch Chest: DVD, Blu-ray
Avatar: DVD, Blu-ray **releases on April 22/Earth Day**
The Basketball Diaries: Blu-ray
Batman: Blu-ray
Batman Forever: Blu-ray
Batman Returns: Blu-ray
Cheech & Chong's Hey Watch This!: DVD, Blu-ray
Crazy Heart: DVD, Blu-ray
Fist of Legend: Blu-ray
Homecoming: DVD
The Horse Boy: DVD
The Lovely Bones: DVD, Blu-ray
Click to continue reading This Week on DVD and Blu-ray: April 20, 2010
Read More

| Amazon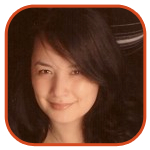 Posted by Veronica Santiago Categories: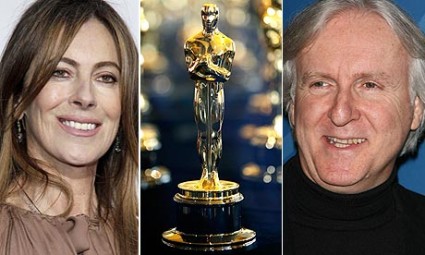 Although James Cameron seemed genuinely pleased for his ex-wife, there was one person who wasn't happy about Kathryn Bigelow's Academy Awards success: Sigourney Weaver.
In a Brazilian interview to promote Cameron's move, the Avatar actress said Bigelow's gender was the reason why she nabbed the first Best Director prize ever for a female director.
"Jim didn't have breasts, and I think that was the reason," Weaver told Folha Online. "He should have taken home that Oscar."
Click to continue reading Sigourney Weaver: Kathryn Bigelow's Breasts Won Her the Oscar
Read More

| The Huffington Post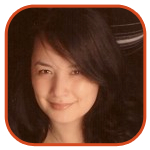 Posted by Veronica Santiago Categories: Movies, Television, Rants, Rivalries,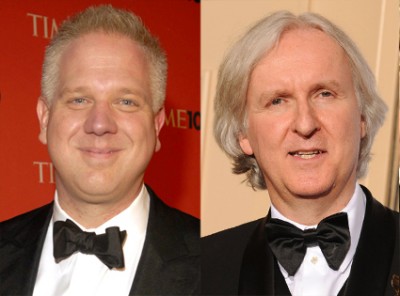 "Glenn Beck is a f**king a**hole. I've met him. He called me the anti-Christ….and not about Avatar, he hadn't even seen Avatar yet. I don't know if he has seen it ... I think, you know what, he may or may not be an a**hole, but he certainly is dangerous, and I'd love to have a dialogue with him ... He's dangerous because his ideas are poisonous ... I couldn't believe when he was on CNN. I thought, what happened to CNN? Who is this guy? Who is this madman? And then of course he wound up on Fox News, which is where he belongs, I guess."
-Director James Camero, speaking at an Avatar DVD publicity event, addressing questions about the right-wing's reaction to the film's environmental themes. (You can listen to the audio after the jump.)
(Make sure to check out our other notable quotes.)
Click to continue reading Quote of the Day: James Cameron Calls Glenn Beck an A-Hole
Read More

| The Live Feed

© Gear Live Inc. – User-posted content, unless source is quoted, is licensed under a Creative Commons Public Domain License. Gear Live graphics, logos, designs, page headers, button icons, videos, articles, blogs, forums, scripts and other service names are the trademarks of Gear Live Inc.