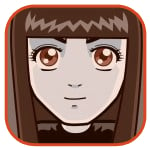 Posted by Sheila Franklin Categories: Nintendo, Nintendo DS, Role Playing Games, Square Enix
We were in such disbelief about the jilted online wife who murdered her ex's avatar on Maple Story that we thought we would share a more pleasant side of online dating. A guy known as "TheRealPfhreak" hacked into his girlfriend's Chrono Trigger ROM, filled it with memories in a new area named Koma Kulshan, then proposed. We know that some of our best friends were met in chat rooms, so we hope this will remind others to make virtual love, not war.
Read More

| TheRealPfhreak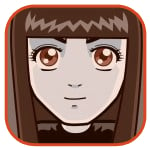 Posted by Sheila Franklin Categories: Role Playing Games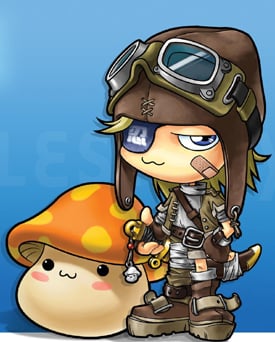 There is gaming, and then there is extreme gaming. A woman in Japan has been arrested for killing off her ex- online husband's avatar in Maple Story. Apparently, the 43 year-old hacked into the game using his ID and password, then did the dirty virtual deed. Although she hasn't yet been formally charged, she could face up to a 5 year bout in prison and a fine of up to $5,000.00. We think a fitting punishment might be a forced stay on Second Life for about six months.
Read More

| CBS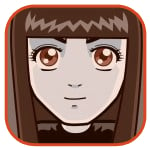 Posted by Sheila Franklin Categories: Design, Internet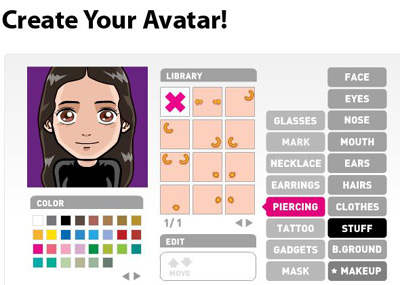 Looking for a new Avatar? Try Face Your Manga. You can use it on your cellie, MySpace, IM, Skype, or any other place in the virtual world. You simply customize the avatar, enter in your e-addy and they will mail it to you. If you don't like your first design, you can go back and try another combination. The process is quite painless and takes very little time to create and receive your masterpiece. By the way, the free service doesn't need any registration so you can stay anonymous to a certain extent.
Read More

| Face Your Manga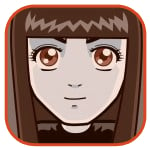 Posted by Sheila Franklin Categories: Internet, Misc. Tech, Science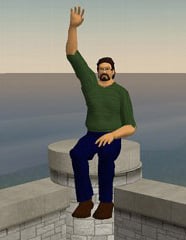 If you think your Second Life avatar is kewl, think again. Edd Hifeng is not just a typical virtual world figure. He is actually an AI created by researchers at Rensselaer Polytechnic Institute. He can converse and reason to a limited extent. While he can answer limited questions, he only understands English that has been translated into mathematical logic. Director Selmer Bringsjord says Edd could be a hint of things to come and hopes that it will lead to more sophisticated holograms that can interact with people in 3D settings such as subway stops.
Read More

| ABC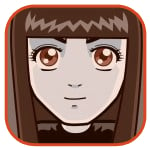 Posted by Sheila Franklin Categories: Internet, Science, Video Games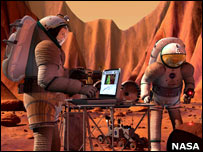 NASA is considering creating a multiplayer online game which would simulate some of their missions. They are hoping that it might attract the next generation of astronauts and are seeking volunteer companies to invest in their idea by February 15. As they put it, "Virtual worlds with scientifically accurate simulations could permit learners to tinker with chemical reactions in living cells, practice operating and repairing expensive equipment, and experience microgravity."
NASA already has an island on Second Life called Co-Lab that may someday invite avatars to come along on future space missions. Perhaps willing organizations' avatars can meet their avatars for virtual lunch.
Read More

| BBC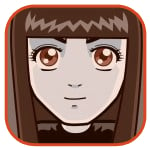 Posted by Sheila Franklin Categories: Wearables, Design, Internet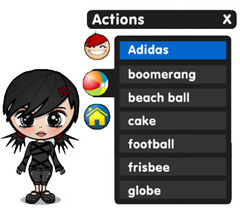 Zwinktopia has followed in the path of Armani in Second Life now that Shoebuy has decided to sell its products through the site. Paying with her/his ZCard, an avatar will receive an "exclusive" pair that will allow the "wearer" to perform a specific action for each brand. While this particular gimmick will probably wear off quickly in the typical Zwink user, the company is smart enough to make it a tie-in so that the two of you can click over to the Shoebuy site and select similar wearing apparel. That obviously means real $$ for the shoe conglomerate.
Read More

| Zwinky Blog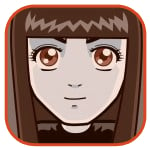 Posted by Sheila Franklin Categories: Design, Internet, Misc. Tech, Science, Videos
Meet one of the first interactive mixed reality humanoid robots. Put on a special HMD (head-mounted display) and U-Tsu-Shi-O-Mi appears as an animated character that you can literally touch. The 3D avatar is made with skin that acts as a green screen and as users adjust their head angle and position, so does the robot. Created by Michihiko Shoji, the plans are for U-Tsu-Shi-O-Mi to enhance existing virtual reality and its first application will probably be in arcades, with household usage to come later. This brings on a whole new meaning of self-communication, doesn't it?
Read More

| Pink Tentacle

Posted by Christopher Sasaki Categories: Culture, Internet, PlayStation 3
Last night, Sony officially unveiled the PlayStation Home service, and it basically confirms a lot of what was said before. 1up has coverage of the new service, and from a high level, it is Sony's attempt to tap into online game matchmaking, the success of Nintendo's Mii avatars, and online content generation, all in one service. A high level description really doesn't do the service justice for what a user can accomplish with the free online service, but 1up gives some great details about how PlayStation Home will operate along with a number of screenshots. More details are being revealed by Sony's Phil Harrison at the keynote of the GDC.
Continued below…
Click to continue reading PlayStation Home Revealed
Read More

| 1up

© Gear Live Inc. – User-posted content, unless source is quoted, is licensed under a Creative Commons Public Domain License. Gear Live graphics, logos, designs, page headers, button icons, videos, articles, blogs, forums, scripts and other service names are the trademarks of Gear Live Inc.