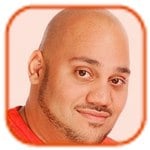 Posted by Andru Edwards Categories: Wearables, Design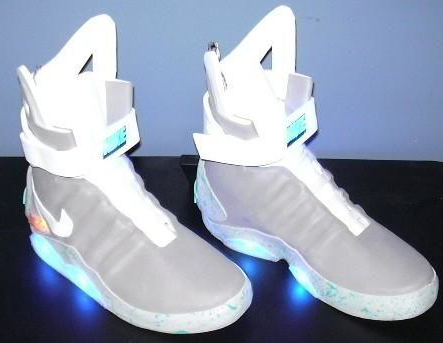 The limited-edition, Back to the Future-inspired Nike Air Mag must-have shoes quickly climbed above $3,500 in the first night of bidding, with some models topping $4,000.
But the shoes are not self-tying, a promotional video confirmed.
Nike unveiled the Air Mag at an event in Los Angeles on Thursday, after a teaser sent shoe aficionados and geeks drooling. Only 1,500 pairs of the Nike Mag will be released, 150 per night for the next ten nights, making them the latest must-have geek item. Who cares about the iPhone 5?
Click to continue reading Nike's 'Back to The Future' Air Mag kicks selling for over $3,500 a pair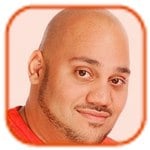 Posted by Andru Edwards Categories: Apple, Cell Phones, Hot Deals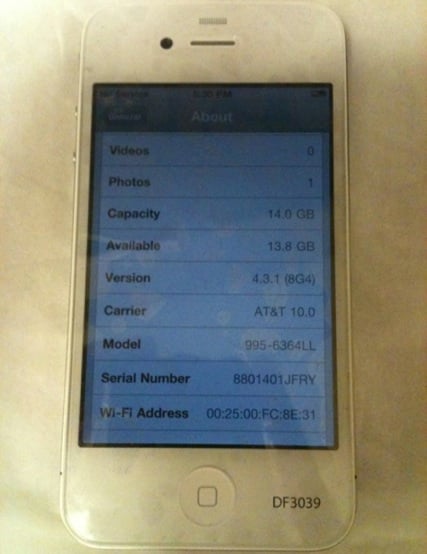 While the white iPhone 4 has continued to elude the public thus far, eBay has been full of them for some time now. However, a one-of-a-kind model showed up today. This prototype white iPhone 4 started bidding at $2,000. It's got a model number of 995-6364LL, and also has the indentifer DF3039 engraved on the front panel. You definitely won't find that anywhere else.
Read More

| Prototype white iPhone 4 auction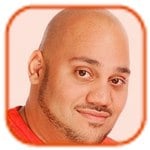 Posted by Andru Edwards Categories: PC / Laptop, Video Games
Want to win a super-powerful desktop and help out those in Japan affected by the recent earthquakes and tsunamis? Boutique system vendor iBuypower, in collaboration with a number of major component manufacturers, is making that possible by auctioning off a top-tier gaming desktop, the proceeds of which will be donated to the Red Cross's Japan relief efforts.
The centerpiece of the system, and by far its most unusual component, is the Zalman GS1200, a full-tower case loaded with features ranging from plentiful fans to hot-swappable hard drives, tool-free installation, and more. The auction system is being built in the only GS1200 case in the United States.
Also present in the system will be two Zotac GeForce GTX 570 video cards in a Scalable Link Interface (SLI) configuration for top-speed video and 6GB of Kingston HyperX T1 RAM. IBuypower will construct and ship the computer, which will also come with lifetime tech support, a warranty covering three years labor and one year parts, and a selection of other "premiums," including t-shirts, backpacks, and other accessories.
Click to continue reading iBuypower auctioning 'Ultimate' gaming PC for Japan Relief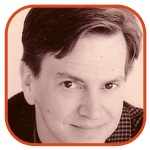 Posted by Tom Mason Categories: Editorials, Interviews, Reviews, Television, DC Comics
It's all over the internets that the acclaimed business site iCV2 has invoked the "suck" word to describe direct market comic book orders for Q3 2010.

Offering your captive audience books they don't want and prices they can't afford no longer seems to be a viable strategy. What lessons will anyone take away from this? Cue another Metamorpho relaunch in 3...2...1...

Let's see what else is out on the internets...

Gardner Fox: The prolific writer is said to have written more that 4000 comic book stories. He co-created The Sandman, created the concept of Earth-2, wrote Batman, Hawkman, The Flash, Justice Society of America and many, many more. He also had a career as a writer of many so-called "sleaze" paperbacks. Paul Bishop has a nice look at a bunch of them. So many of them in fact, that you might think of the author more as "Gardner Foxy."
Click to continue reading Weekend Reading: Sherlock, Gardner Fox, Atlas Comics and Watchmen

The antique business was the second-hand smoke of my childhood. Most of my family continues to be involved in it. I have relatives who can look at a chair and tell you what kind of wood it's made from and approximately when it was made and its brand name. They can also sniff out ceramics made in Occupied Japan and spot a first edition book from 20 yard sales away. I'm not of the antiques persuasion, but I've absorbed a lot of it over the years.
Now my friend J.C. Vaughn (McCandless & Company, Zombie Proof, 24) has created a graphic novel adventure set in the antique world: a behind-the-scenes mystery at the world's largest collectibles auction. Antiques: The Comic Strip collects the weekly strip he wrote for a newspaper called Antique Trader, and that was illustrated by Brendon and Brian Fraim. Antiques is an idea that J.C. had "rolling around in my head for more years than I care to remember." His career as Executive Editor at Gemstone Publishing gave him "access to many key players in the vintage pop culture collectibles market." Through his work with Steve Geppi and John Snyder, "I learned a tremendous amount about different niches."
As luck would have it, his story fell into place late one night at the office and "I got on the phone and called Catherine Saunders-Watson, who was the editor at Antique Trader." Fortunately for him, she had just come on board and was looking to turn around the publication. J.C. pitched her the idea of doing a regular comic strip with all sorts of real people and tidbits accompanied by real-sounding people set in the world of auctions. Going once, going twice…Sold! "Without anything on paper she took the idea and we were off and running," J.C. says. He found the Fraims two days later at the Pittsburgh Comic-Con. "I had met Brendon and Brian a few years earlier through a mutual friend, John Petty, and they had done a fantastic cover for me for Overstreet's Comic Price Review." After J.C.'s pitch, within an hour "I had a concept sketch of the main characters. I didn't even want to give it back to them to allow them to ink it."
Antiques: The Comic Strip tells the story of two cousins, one British and one American, who compete over the attentions of a sexy security expert at the largest pop culture auction the world has ever seen. According to J.C., "there are all sorts of mysteries surrounding the items in the auction, the auction itself, and the cousins." Noted Marvel Comics icon Stan Lee even makes an appearance.
Antiques: The Comic Strip is a classy 80-page hardcover with dustjacket collecting the entire first story. It's a two-time Harvey Award nominee (once as a strip and once as a collection). J.C. and pals have packed the book with plenty of extras including the non-continuity Christmas and New Year's strips, a character key and index, a step-by-step guide to the one character who keeps appearing in disguise throughout the story, and even one strip that has never previously appeared. And you don't have to bid for this Antiques – copies are available right now. If you'd like an expert peek into the world of collectibles, mixed with a dash of mystery and deceit, great art by the Fraims and real-life cameos, this is the book for you.
Antiques even has its own MySpace page, so you can check out the first five strips. J.C., Brendon and Brian are also working on something else together, a nifty horror project, but I'm sworn to secrecy.
[In the interest of full disclosure, be aware that J.C. named a character in the strip after little ol' me.]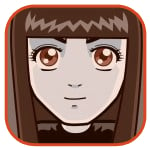 Posted by Sheila Franklin Categories: Hot Deals, Internet, Misc. Tech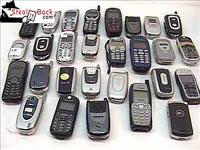 Ever wonder what happens to items recovered in police raids? As of January, they are being offered on PropertyRoom. An alternative to police auctions, they provide a myriad of items from jewelry to electronics to vehicles. They obtain the items from over 1,000 law enforcement agencies. Bids often start at $1.00 and after checking out the site, we found over 400 electronic items at these incredible prices:
Blackberry 7100g Cell Phone - $16.11
JVC THC60 5.1 Channel DVD Home Theater - $181.90
Logitech Ipod Docking Station - $31.00
Digital Wireless Phones, 25+ Pieces - $155.00
Magnavox MPD850 Portable DVD Player - $36.01
Hitachi DZ-MV730A DVD Camcorder - $140.86
By the way, they also record serial numbers, so if you had an item stolen and can prove you owned it, they will return it to you. Sign up is free if you want to join in the bidding or are simply looking for something that got away from you.
Read More

| Property Room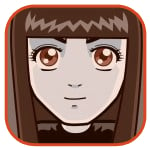 Posted by Sheila Franklin Categories: Internet, Music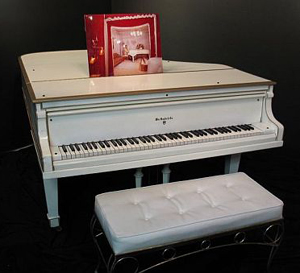 A part of Elvis is up for bid on the eBay block through August 18. Part of the original furnishings at Graceland between 1957 and 1969, the Knabe & Co. Baby Grand was built to personal specifications in white with gold trim and comes with a bench that includes a covered cushion. Don't even think about making a bid unless you can come up with the $250,000 minimum. We realize that the upkeep at Graceland is probably expensive, so think of it as a large donation to helping out the King, just in case there is another sighting. Late one night you might hear some ghostly strains of "Love Me Tender."
Read More

| eBay

© Gear Live Inc. – User-posted content, unless source is quoted, is licensed under a Creative Commons Public Domain License. Gear Live graphics, logos, designs, page headers, button icons, videos, articles, blogs, forums, scripts and other service names are the trademarks of Gear Live Inc.