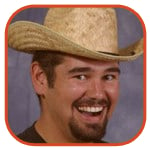 Posted by Patrick Phelps Categories: Cell Phones, Handhelds, Hot Deals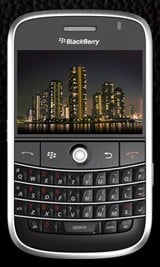 The new BlackBerry Bold, which was released yesterday, is suddenly coming to Wal-Mart at an amazing price: FREE.
Billed as the BlackBerry Bold Unlimited, the catch to this seemingly great deal is that you have to sign on with a two-year contract, at least a 1350 minute talk plan and unlimited text messaging, on top of the required BlackBerry data plan – not a bad deal if you talk and text that much anyway. The deal is through LetsTalk, if you'd like to skip the middleman and order direct from them.
Read More

| Wal-Mart Online Circular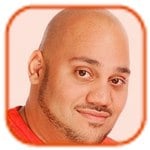 Posted by Andru Edwards Categories: Broadband, Corporate News, Internet
If you're in Reno and you use AT&T as your broadband Internet provider, you're now unfortunately the latest victim of this whole capped bandwidth nonsense that seems to be taking hold across the US. It started when Comcast implemented a 250GB per month cap on October 1. Now word has hit that metered billing of between 20-150GB per month is going to be tested in Reno on AT&T's DSL network. If you are a new customer who'll be apart of the trial, depending on the speed tier you choose, you'll get a cap somewhere between 20 and 150 gigabytes per month. If you're an existing customer, you'll be chosen to be a part of the trial if your monthly bandwidth happens to exceed 150GB in a month.
The trend is something we are vehemently against, so I figured I'd ask one of the Verizon PR reps that I know on Twitter, Kevin Laverty, if we should expect a similar announcement from Verizon, after another Verizon rep said no. His answer:
That's an affirmative - Verizon has no plans to cap bandwidth on either its FiOS or High Speed Internet/DSL services.
It doesn't get much clearer than that. It'll be a nice bullet-point for Verizon if they can say that FiOS is not only faster, but also is completely uncapped as far as usage goes.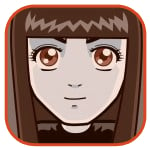 Posted by Sheila Franklin Categories: Cell Phones, Corporate News, GPS, Handhelds, Wireless / WiFi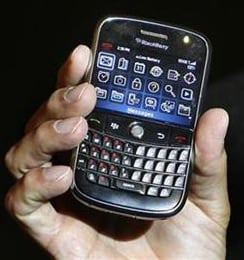 By now, you have probably seen the new BlackBerry Bold Commercial, the one that says almost nothing but "wow." Wow again at the proposed price when it comes out. AT&T has announced that the RIM device will cost $299.99 with a 2 year contract, more than they charge for the iPhone. Sales should begin around November 4 to welcome in the upcoming holidays. The Bold will support international navigation services and Wi-fi for folks who do a lot of traveling. One analyst, Chris King of Stifel Nicolas, says the appeal will be mostly exec types. Those that can probably will.
Read More

| Reuters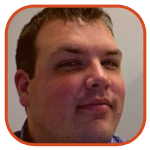 Posted by Aaron Zollo Categories: Cameras, Cell Phones, GPS, Handhelds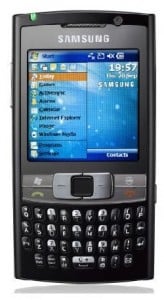 The new AT&T Samsung Epix i907 has been showing up in AT&T stores recently as expected. The phone is basically a Blackjack, but benefits from a touch screen incorporating Haptic feedback, a QWERTY keyboard and optical mouse. The phone uses Windows Mobile 6.1 for the Core OS and supports 850MHz, 1900MHz, 2100MHz HSDPA 3G networks and carries a built-in GPS. The i907 also incorporates a microSD slot, 2 megapixel camera, and costs $199 with a 2 year contract. If the iPhone isn't your thing because tactile QWERTY keyboard is needed, this may be for you.
Read More

| BoyGeniusReport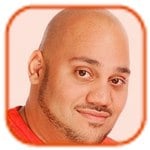 Posted by Andru Edwards Categories: Apple, Cell Phones, Editorial, Features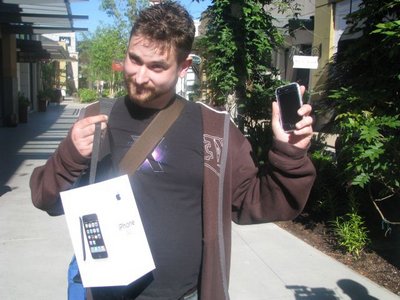 UPDATE: Watch the full video of our iPhone 3G line experience.
We had no idea that our quest to grab a few iPhone 3G units at launch here in the Seattle area would turn out to be an utter fiasco. Last year, when the original iPhone launched, we had a much longer wait in line (over 19 hours versus just over 8 hours) last year, and were further back in the line to boot. However, it was a complete failure on both Apple and AT&T's part in making sure that the experience went as smoothly as possible.
Oh, sure, we finally have our iPhone 3Gs working and in good shape, but it took much, much longer to get them in that condition than it should have. Read on as we relive the events that took place earlier this afternoon at the Alderwood Mall Apple Store. Oh, and credit for that photo of Sparky walking out after being first in line goes to Jim Valley.
Click to continue reading Our iPhone 3G purchase review: Campout trip from hell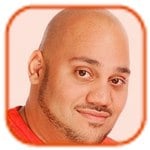 Posted by Andru Edwards Categories: Apple, Cell Phones, Features, Handhelds, Portable Audio / Video
We already told you about our crazy iPhone 3G launch day purchase fiasco, but now we wanna hear from you guys. Was what we experienced accurate? Did you just end up flying through purchase and activation, with no problems at all? Or was your experience more like ours, where things seemed to go wrong at every turn? Let us know!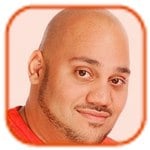 Posted by Andru Edwards Categories: Apple, Cell Phones, Corporate News, Handhelds, Portable Audio / Video, Videos
Alright, we've given you details on the iPhone 3G pricing scheme, let you know that the iPhone 3G launches at 8:00 AM on July 11, and even hit you with the iPhone 3G Guided Tour. Not enough for you? Well, AT&T put together a video showing how they are preparing for the iPhone 3G launch, and even what you can do beforehand, and on launch day, to speed up your purchase. They are calling it being "iReady." Yeah, they went there.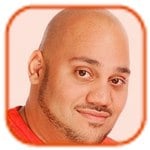 Posted by Andru Edwards Categories: Apple, Cell Phones, Handhelds, Portable Audio / Video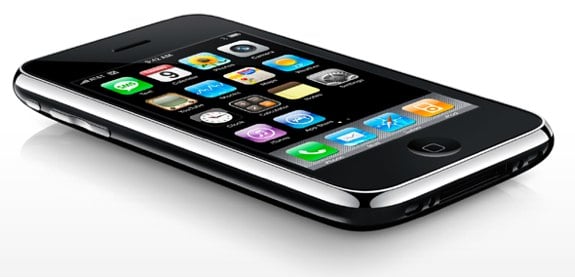 A few days ago we tried to make sense of the iPhone 3G pricing confusion that people have been going through. Well, we are happy to report that Apple and AT&T have finally provided all the answers we need on this front. Pricing for the iPhone 3G will be as follows:
$199 8GB model, $299 16GB model:
New customers who activate a new line of service with AT&T
iPhone customer who purchased their phone before July 11
Current AT&T customers who are eligible, at the time of purchase, for an upgrade discount
$399 8GB model, $499 16GB model:
Existing AT&T customers who are not currently eligible for an upgrade discount.
$599 8GB model, $699 16GB model:
Customers who want to purchase an iPhone 3G without signing a contract
Customers who enjoy getting royally screwed
Click to continue reading iPhone 3G US pricing finally revealed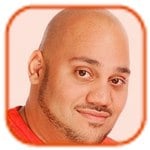 Posted by Andru Edwards Categories: Apple, Cell Phones, Corporate News, Handhelds, Portable Audio / Video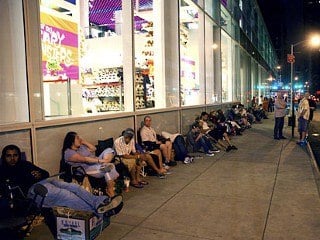 Apple and AT&T have finally been letting those of us in the US in on their iPhone 3G launch plans. As it turns out, unlike last year's 6:00 PM iPhone launch, the iPhone 3G is going to be available bright and early at 8:00 AM. AT&T confirmed that their stores will be opening at 8:00 sharp to start selling the new iPhone - and it makes sense. Since people need to sign up for lines of service, things may go a bit slower this time around. Oh, also, an 8 AM launch doesn't mean there will be any less of a line. That line will just grow huge overnight instead of during the afternoon. Break out the sleeping bags!
Hit the link below for the full release from AT&T.
Read More

| iPhone 3G launch info press release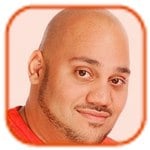 Posted by Andru Edwards Categories: Apple, Cell Phones, Handhelds, Rumors

It seems that there is a bunch of confusion surrounding the price of the newly announced iPhone 3G. I spent a while on the phone the other day chatting with my pal Chris Aarons over at Buzz Corps, and we debated how pricing would work. At the end of the conversation, I realized how silly it was that, despite a price being announce on stage at WWDC 2008, that people still weren't sure if they would be able to get the phone for the $199-299 that was quoted.
So, where does the confusion lie? Well, when dealing with cell phone companies in terms of subsidized phones (and the new iPhone 3G is a subsidized phone,) it all comes down to qualification. Don't believe us? Head on over to AT&T's iPhone 3G splash page. Next to the price of the phone, you will see a neat little asterisk. Scroll down to the fine print, and what do you find? The following:
*Qualified customers only. 2 year contract required. Based on 3G and EDGE testing. Actual speeds vary by site conditions. Based on iPhone 3G (8GB) and first-generation iPhone (8GB) purchases. Requires new 2-year AT&T rate plan, sold separately.
Did you get that? Qualified customers only. And yet, there is no mention of who qualifies. There lies the conundrum. When Steve Jobs announced the price of the iPhone 3G, he made no mention of any sort of qualification that had to be met, and many believed that $199 was the price anyone should expect to pay for the new iPhone. Luckily, InformationWeek was able to get some information out of AT&T's Mark Siegel, which should help in clearing all this up. Looking at what Siegel had to say, here is what we know to be true:
Click to continue reading iPhone 3G pricing: Who qualifies?
© Gear Live Inc. – User-posted content, unless source is quoted, is licensed under a Creative Commons Public Domain License. Gear Live graphics, logos, designs, page headers, button icons, videos, articles, blogs, forums, scripts and other service names are the trademarks of Gear Live Inc.