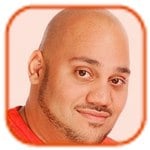 Posted by Andru Edwards Categories: Apple, Cell Phones, Handhelds, Mods / Hacks,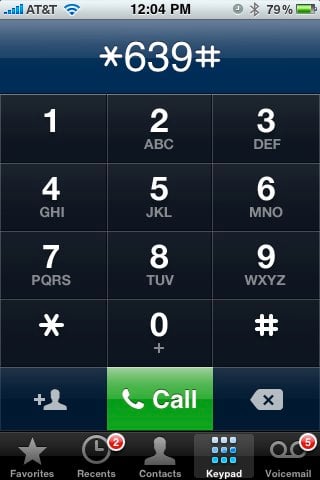 With the launch of the iPhone 4 just two weeks away, many are wondering if they are eligible for the upgrade pricing on the handset. If you are on a family plan, it gets especially tricky, because AT&T doesn't qualify all the phones on a family plan for an upgrade as soon as they do the main line on the account. Or, you just may not have your upgrade date at the top of your head. Fear not—there is a very easy way to find out if you are eligible for an upgrade, and what price you'll pay for an iPhone 4 at launch, if you choose to buy one.
Simply dial *639# on your AT&T mobile phone (iPhone or otherwise,) and within a few seconds, you will receive a free SMS message from them letting you know your upgrade status. Simple!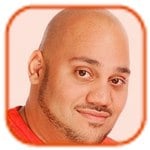 Posted by Andru Edwards Categories: Apple, Cell Phones, Handhelds,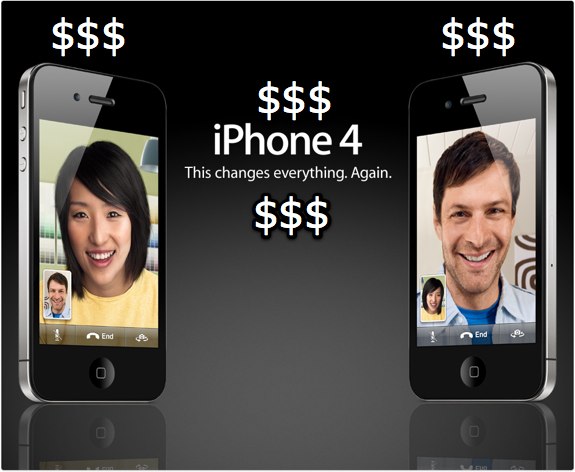 Okay, we've now got the skinny on what it will cost you to buy an iPhone 4, regardless of what situation you are in and your existing contract status. Here's the breakdown:
If your upgrade date is anytime from now through December 31, 2010, you qualify for an early upgrade and get best pricing on the iPhone 4. That means you can buy the 16GB model for $199, or the 32GB model for $299 with new two-year contract.
Now, if your upgrade date is January 1, 2011 or later, then you qualify for an early update price, which is $399 for the 16GB model, and $499 for the 32GB iPhone 4 with new two-year contract.
Lastly, there are those who just don't want to be tethered to AT&T, and would rather just buy the phone outright with no commitment. That's fine too. If that's you, then you'll pay $599 for the 16GB model, or $699 for the 32GB model.
So there you have it—you've got two weeks to decide!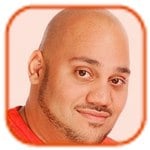 Posted by Andru Edwards Categories: Apple, Editorial, Features, Handhelds, Wireless / WiFi,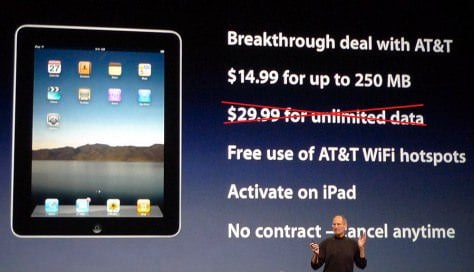 After having a couple of days to let the absolutely ridiculous bait-and-switch that AT&T just pulled on Apple's iPad 3G customers sink in, I've come to the conclusion that one, or both, of these companies needs to do something for the customers that just got screwed.
In a nutshell, when Apple announced the iPad, there was the Wi-Fi-only version, and there was the 3G version. The big draw with the 3G model was that it had a very reasonable unlimited data plan for $29.99 for 30 days of access. You could start and stop at any time, no contract required. Let's not fool ourselves here—this plan was a major selling point for the 3G iPad. However, in just three days—just a little over a month after the iPad 3G went on sale—that unlimited plan goes away and is instead replaced with a $25 plan that allows you just 2GB of data. A true bait-and-switch if we've ever seen one.
Click to continue reading How Apple and ATT can fix the iPad 3G pricing bait-and-switch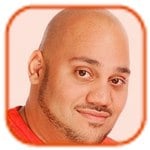 Posted by Andru Edwards Categories: Apple, Cell Phones, Corporate News, Handhelds, Wireless / WiFi,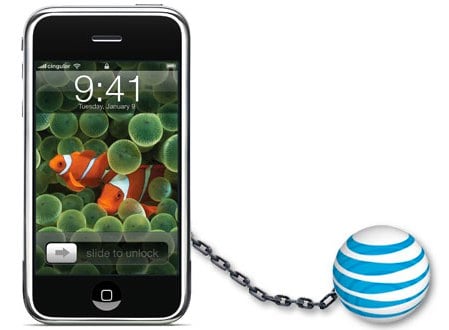 So, earlier we told you all about the new AT&T data plans, and mentioned that if you were currently on an unlimited plan, you could keep it, and AT&T will just consider you grandfathered in. Now here is where it gets interesting—after three years, AT&T has finally announced a tethering plan for the iPhone, which will go live with iPhone OS 4.0 is released. The thing is, if you wanna use it, you must leave your unlimited data plan behind, even though the tethering cost is an extra $20 per month. Instead, you have to move to the DataPro plan, which is $25 per month for 2GB of data, and $10 for each additional gigabyte of data used if you go over.
Now, read that again. AT&T is going to charge you $20 for the privilege of tethering. That $20 doesn't get you any extra data usage—you are still relegated to the 2GB of data that you get from your $25 per month. In other words, AT&T is charging you a fee to use the data you already paid for. That is completely ridiculous. If you pay $25 for 2GB of data, and blow through all 2GB on your iPhone, that is cool with them. However, if you pay $25 for 2GB of data and blow through it while tethered to your computer, they expect you to pay an extra $20, even though on their end, you've used 2GB of data—no more, no less—in both scenarios.
This is obviously asinine to anyone on the outside of AT&T looking in. The fact that AT&T wants to charge you an extra fee just because you want to use the data that you;ve already paid for in a certain way just screams that they don't understand true customer service. If you are grandfathered in with unlimited usage, they won't allow you to pay the $20 tethering fee. If you switch so that you can tether, the fee is just there to make them more money—and you can never go back to your unlimited plan once you leave it.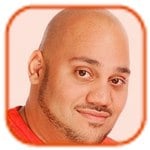 Posted by Andru Edwards Categories: Apple, Handhelds, Wireless / WiFi,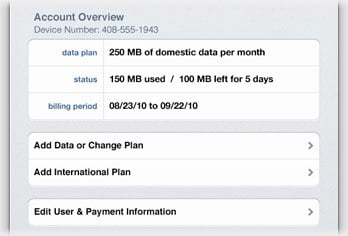 Yeah, so, alongside the sweeping changes that AT&T has made to their data plans comes news that the much-hyped unlimited iPad 3G data plan is ending on June 7th, just 38 days after the iPad 3G went on sale. Honestly, we don't even really see what the point of all the ype was, since you just know that AT&T spent some time going over the details on how their new plans would work. This one almost feels like a bait and switch. We picked up a 3G iPad and have yet to sign up for a data plan. We just wanted to 3G option just in case, with the knowledge that if we needed unlimited 3G in a pinch, it would be there. However, that is no longer the case.
iPad owners will instead get the same DataPro plan option that all other data users on AT&T get—that means you get 2GB of data for $25. If you run out of data, you pay another $10 for each addition gigabyte of data used. The changes go into effect on June 7, but if you're a current subscriber to the $30 per month unlimited plan, you can keep it. Just don't let it lapse, because you won't get it back.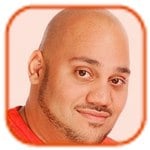 Posted by Andru Edwards Categories: Apple, Cell Phones, Corporate News,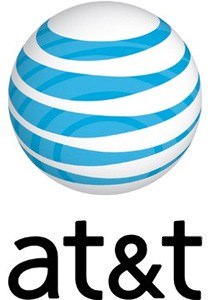 AT&T has decided that unlimited data is no longer something that they want to offer to new customers, and on June 7th, it goes away for good. Now, if you area already on the $30 per month unlimited data plan, you are certainly able to keep it, provided you never move away from it. Once you change your data plan, you can never go back to unlimited. How's that for a means to lock in current iPhone customers? Continue on for a detailed look at the new AT&T data rate plans.
Click to continue reading AT&T introducing new data plans: DataPlus and DataPro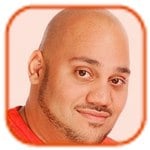 Posted by Andru Edwards Categories: Apple, Cell Phones, Handhelds, Rumors,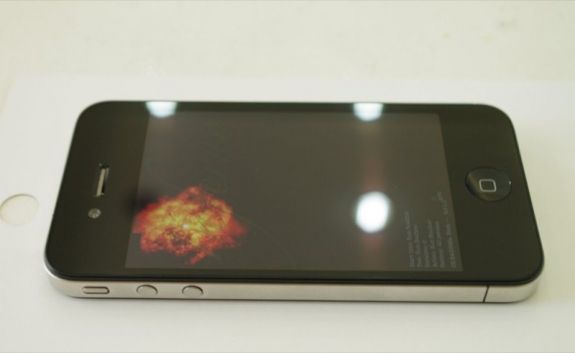 We've seen all the iPhone Pro leaked shots, and so we all know that the thing is coming. At&T has given further credence to the most leaked phone in history, as they've notified employees that the next iPhone will launch in June. According to BGR, they've heard the same, and they are saying that it won't even be that late into the month of June. We like it, and we know Apple wants to get this thing out the door—but we haven't even seen it go through FCC approval yet.
Read More

| BGR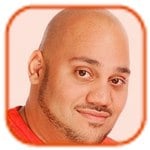 Posted by Andru Edwards Categories: Apple, Cell Phones, Handhelds, Rumors,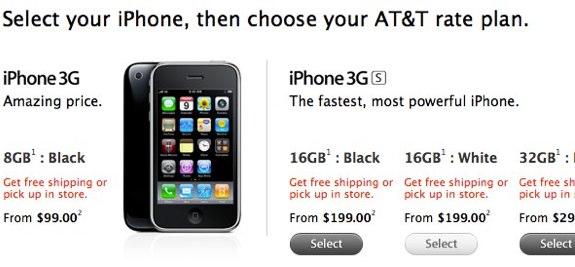 Each year before a new iPhone is introduced to the masses, the older models become a bit more scarce, and all signs are pointing to a price and inventory shakeup within the iPhone world. As you can see in the image above, the iPhone 3G model is not able to be selected for purchase from the Apple Store online. The change happened sometime in the last day. In addition, AT&T stores are no longer able to order more iPhone 3G stock. At this point, it looks like the current entry-level iPhone model is going to be phased away. It's interesting, because we would have been willing to put money (not a lot, mind you) on the notion that Apple might keep the 3G going, and drop it down to being free with two-year contract.
Update: Looks like Wal-Mart has dropped the iPhone 3GS to $97, so apparently the 3GS will take the place of the 3G as the entry-level iPhone device!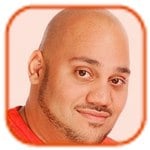 Posted by Andru Edwards Categories: Cell Phones, Corporate News,
Hey, look here—turns out AT&T and following Verizon in the decision to raise early termination fees for smartphone customers. The new fee will be a whopping $352 if you opt to cancel your contract early, although for each month of active service, that will decrease by $10. Technically, AT&T says this change is for customers who select "advanced, higher-end devices, including netbooks and smartphones." Hold up, so now netbooks are higher end devices? The most ridiculous part of all this is that today the current ETF is "just" $175, so this is a marked and significant increase. If you are instead opting for a basic feature phone, the ETF will actually be less, dropping to $150. Now, if you are a current customer, your contract won't just flip over, but you can bet your bottom dollar than when you next upgrade your phone, or if you pick up that iPhone Pro next month, you'll pick up the new terms. A conspiracy theorist might say that this is AT&Ts method of locking customers in, what with the iPhone heavily rumored to be hitting Verizon this fall. Interested in seeing how the company is spinning this one? Click on over to their "open letter to valued customers" that we have linked below.
Read More

| AT&T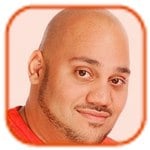 Posted by Andru Edwards Categories: Apple, Cell Phones, Rumors, Software, Wireless / WiFi,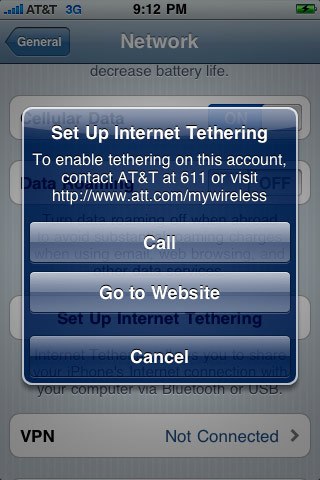 So check this out, we've been waiting for iPhone tethering since the original device, and when Apple built tethering into iPhone OS 3.0, we figured that was where our dreams would turn to reality—but of course, in the US, this is AT&T we're dealing with, which means…we are still waiting a year later. However, in the just-released iPhone OS 4.0 beta 4, there's finally an option to enable tethering, and when you tap it, you are instructed to contact AT&T at 611 or to visit the AT&T website to add tethering to your account.
Obviously, there's been progress here. Still, no word from AT&T as to when they will give us tethering. Also interesting that this news comes well after the launch of the iPad 3G, as we're sure that many iPhone owners that bought the 3G model of the iPad would have just gone with a Wi-Fi model if they knew tethering was around the corner, right?
Read More

| MacRumors

© Gear Live Inc. – User-posted content, unless source is quoted, is licensed under a Creative Commons Public Domain License. Gear Live graphics, logos, designs, page headers, button icons, videos, articles, blogs, forums, scripts and other service names are the trademarks of Gear Live Inc.