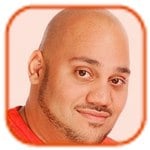 Posted by Andru Edwards Categories: Apple, Cell Phones, Handhelds, Mods / Hacks, Software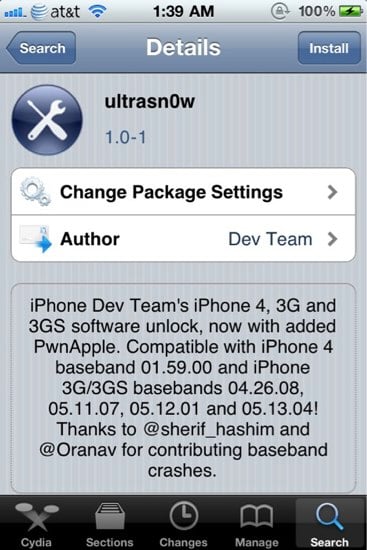 We knew that once the iPhone 4 jailbreak dropped, it would be just a matter of time before the unlock method would be made available. Well, two days later, it's here. Ultrasn0w, the software unlock we've come to know and love over the years, has been updated to version 1.0-1. With that update comes support for the iPhone 4 baseband 01.59 and iPhone 3G and iPhone 3GS basebands 04.26.08, 05.12.01, and 05.13.04. If those numbers confuse you, no worries, this basically just means that any iPhone 3G/3GS/4 device that you have in your hand as of today is unlockable. Just download ultrasn0w through Cydia, and you're all set!
Read More

| Dev-Team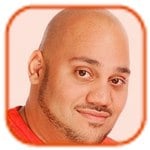 Posted by Andru Edwards Categories: Cell Phones, Features, Handhelds, Product Reviews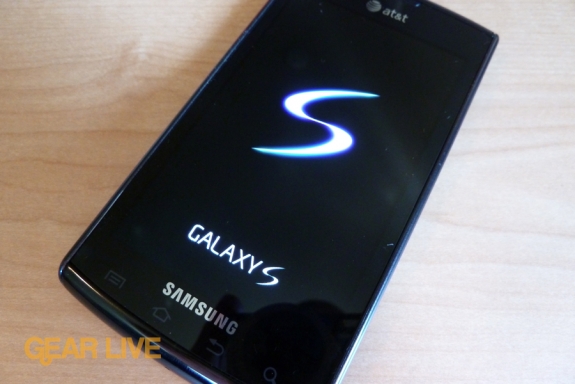 We've been playing with the Samsung Captivate for a couple of weeks now, so we wanted to bring you our full review of the device that's the best Android smartphone available on the AT&T network. The AT&T version of the Galaxy S features a 4-inch Super AMOLED display, a 1 GHz Hummingbird processor, 5 megapixel camera, 720p video recording, 7.2 Mbps HSPA, 802.11b/g/n, and Bluetooth 3.0. It ships with a highly customized version of Android 2.1 (Eclair.) It's available now from AT&T for $199. Is it worth it? We let you know our thoughts after the break.
Click to continue reading ATT Samsung Captivate review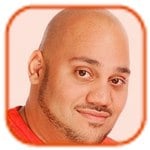 Posted by Andru Edwards Categories: Cell Phones, Corporate News, Handhelds, Software, Videos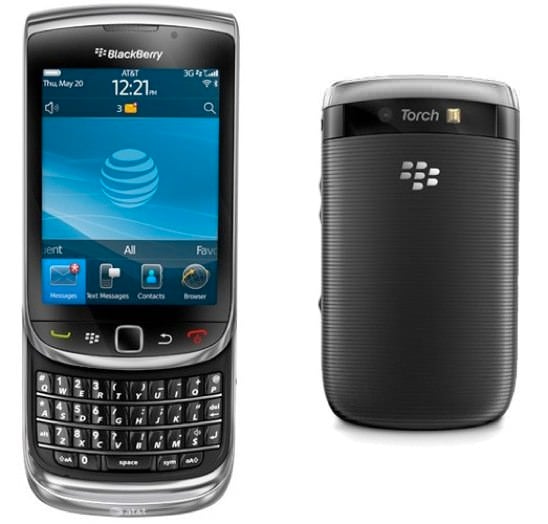 This morning Research in Motion formally announced the much anticipated BlackBerry Torch (formerly the 9800,) and we must say, we're kind of excited about it. The Torch has got a bunch of features that make it a formidable competitor in the smartphone space. Things like a full QWERTY keyboard portrait slider, 5 megapixel camera with flash, 3.2-inch touchscreen display (480x360,) 802.11n support, GPS, and much more. It's got 4GB of internal storage and ships with a 4GB microSD card as well. 512MB RAM and a quad-band 3G radio that'll let you use it across the world. One of the more interesting features is MEdia Sync, which lets you sync your content to the device right over WI-Fi. Oh, and did we mention that it runs the new BlackBerry 6 operating system? AT&T has got the exclusive on this one, and it launches in nine days on AUgust 12th, available for $199 with a two-year contract.
Wanna see it in action? Hit the break for a couple of BlackBerry Torch introductory videos!
Click to continue reading BlackBerry Torch launches on ATT on August 12 for $199
Read More

| AT&T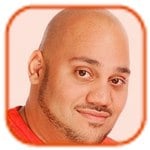 Posted by Andru Edwards Categories: Cell Phones, Features, Handhelds, Videocasts
After all the Motorola and HTC Droid phones, Verizon launched the Motorola Devour, and Android messaging phone. We picked up a Devour to give you a look at the device, which certainly isn't aimed at the high-end smartphone crowd. However, since the Sidekick has pretty much fell off the face of the earth, we thought the Devour would be attractive to that younger crowd that's into text messaging but doesn't need an overly expensive data plan. Check out the Motorola Devour in this episode.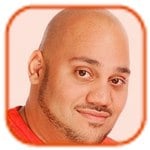 Posted by Andru Edwards Categories: Apple, Cell Phones, Displays, Handhelds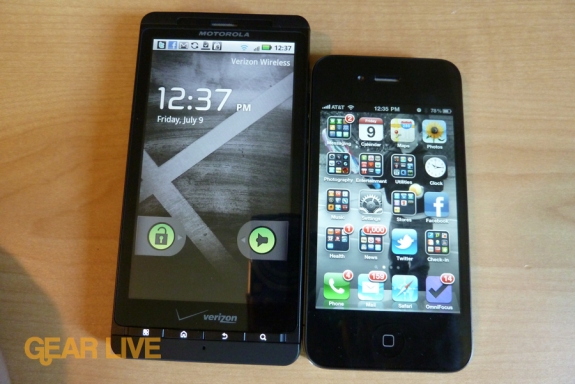 Here's an image of the Motorola Droid X next to the iPhone 4. We thought it was interesting because the Droid X has a monstrous 4.3-inch display, compared to the iPhone 4 and it's 3.5-inch screen. However, the smaller iPhone Retina Display actually packs more pixels in, despite its smaller size. The iPhone 4 display resolution is 960x640. Over on the Droid X side of things, it's 854x480. Sometimes size doesn't matter—it's what do you with the size you've got. That said, it's way easier to watch video content on the Droid X than it is the iPhone 4, just because the screen has so much more room.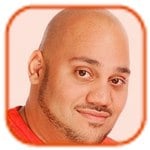 Posted by Andru Edwards Categories: Cell Phones, Handhelds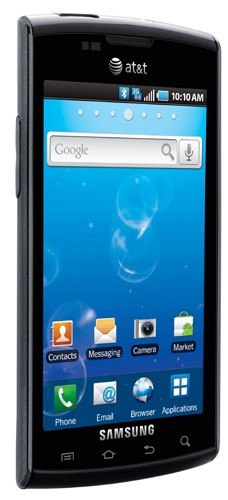 AT&T just sent us official word that the Samsung Captivate will be launching on their network on Sunday, July 18th. The Captivate looks to be the first truly lust-worthy Android 2.1 smartphone that AT&T will offer. It's got a 4-inch Super AMOLED display, 1GHz processor, and is super-thin. You'll be able to pick one up for $199 with two-year contract, no rebates needed. Other carriers will be getting the Captivate as well, although branded differently, so if you aren't an AT&T customer you'll have to play the waiting game a bit more.
Read More

| AT&T Samsung Captivate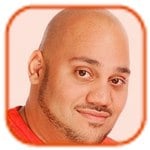 Posted by Andru Edwards Categories: Apple, Cell Phones, Wireless / WiFi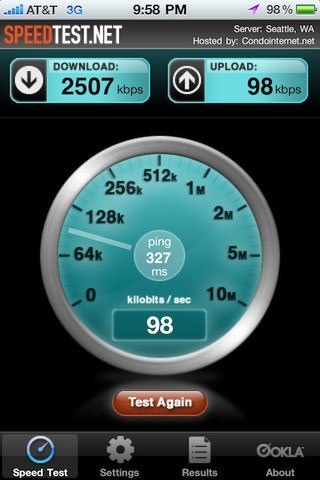 Over the past couple of days, many AT&T customers have been wondering if the company had imposed a new speed cap on uploads for devices that supports HSUPA. Many iPhone 4 users were reporting that their upload speeds had dropped significantly, down to the levels of previous iPhone devices, as you can see in the speed test above. As it turns out, AT&T says this is a software bug in some of their Alcatel-Lucent equipment, and that they are working on a fix:
AT&T and Alcatel-Lucent jointly identified a software defect — triggered under certain conditions – that impacted uplink performance for Laptop Connect and smartphone customers using 3G HSUPA-capable wireless devices in markets with Alcatel-Lucent equipment. This impacts less than two percent of our wireless customer base. While Alcatel-Lucent develops the appropriate software fix, we are providing normal 3G uplink speeds and consistent performance for affected customers with HSUPA-capable devices.
Unfortunately, no word on when that fix will be deployed.
Read More

| AllThingsD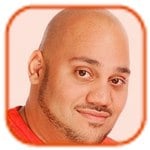 Posted by Andru Edwards Categories: Apple, Cell Phones, Corporate News, Handhelds, Wireless / WiFi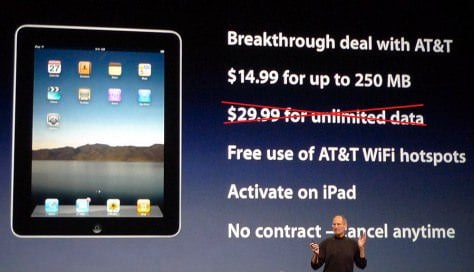 Remember that AT&T iPad 3G data plan bait-and-switch that we were so upset about a few weeks ago? Well, it turns out that many people felt the same way as there's now a class-action lawsuit filed against Apple and AT&T due to the situation. Specifically, the plaintiffs in the nationwide suit claim that both Apple and AT&T "deceptively promoted" that they could start and stop the iPad 3G plan at any time, and switch between the unlimited plan and the 250MB plan. Now customers who opt for the unlimited plan cannot switch back to a limited plan, or start and stop service at will, as originally promised.
Hit the link below to check out the details from law firm Lieff Cabraser, and if you have thoughts on the issue, you can submit them through their contact form.
Read More

| Lieff Cabraser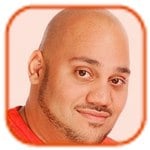 Posted by Andru Edwards Categories: Cell Phones, Editorial, Wireless / WiFi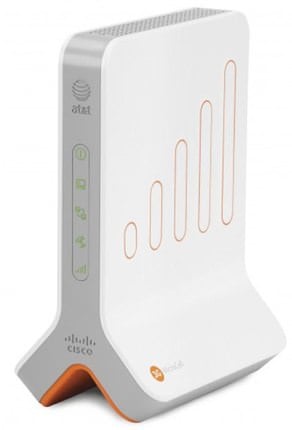 You know, back when AT&T announced that calls made through their 3G MicroCell device would count against your minutes, we were kind of appalled that they'd charge for a device that helps them appropriately cover their service area, and then charge you for using said device to make calls, when the device routes its data through your home broadband connection that you already pay for. We were appalled, but not surprised.
However, today we are absolutely shocked at the latest tidbit of 3G MicroCell related news, as it has now come out that AT&T is also going to charge data used through the device (again, data that is going through your home broadband connection that you already pay for,) against your AT&T wireless data plan. Think about that for a moment, and let it sink in. AT&T, because they seemingly can't get their act together and provide proper coverage, needs to sell the 3G MicroCell as a means to make up for the difference. You pay $150 to buy the MicroCell, which improves the signal in your home because it uses your much faster broadband connection. That should be the end of the story—but it's just the beginning.
Click to continue reading ATT wants to charge you for letting them use your broadband connection that you already pay for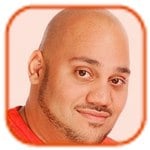 Posted by Andru Edwards Categories: Apple, Cell Phones, Corporate News, Handhelds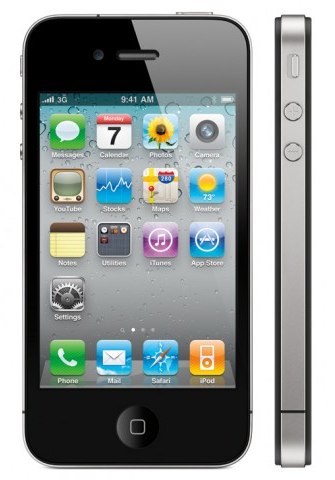 Apple just announced that, in the first day of iPhone 4 pre-orders, when all was said and done they had 600,000 units reserved. All of a sudden it becomes crystal clear why people had problems placing an order for the new Apple smartphone, seemingly from the moment it went on sale all the way through…well…right now. Demand for the iPhone 4 is seemingly about ten times higher than what we saw for the iPhone 3GS. Both Apple and AT&T are sold out of day one pre-orders, so if you want to be certain that you'll get an iPhone 4 on June 24th, you are going to want to line up at one of the other third-party retailers selling iPhone 4 at launch.
© Gear Live Inc. – User-posted content, unless source is quoted, is licensed under a Creative Commons Public Domain License. Gear Live graphics, logos, designs, page headers, button icons, videos, articles, blogs, forums, scripts and other service names are the trademarks of Gear Live Inc.