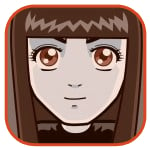 Posted by Sheila Franklin Categories: Corporate News, MMORPG, PlayStation 3, Retro, Wii, Xbox 360,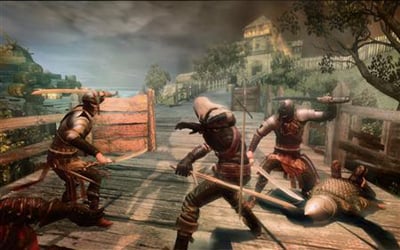 Atari's new president Phil Harrison has plans to have its name associated with more than simply retro gaming. Their "Jenga World Tour" and "Godzilla Unleashed" didn't receive the best of reviews so they plan to move into MMO games, such as "The Witcher: Rise of the White Wolf" that will be released for PlayStation 3 and Xbox 360 late next year. Other plans include "EVE Online," "Ready 2 Rumble Revolution" on Wii and "Ghostbusters: The Videogame." Be that as it may, we still remember when "Asteroids" was hot enough for us and were grateful for the Atari name.
Read More

| Reuters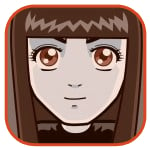 Posted by Sheila Franklin Categories: Science, Transportation,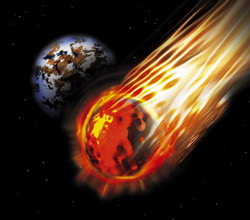 We really thought that this was one of those gag articles meant for April Fool's Day. Researchers of the ASE (Association of Space Explorers) say that a killer asteroid may be coming in the next 15 years. Sure enough, not only does the organization exist, it has come up with a study that suggests that the U.N. assume responsibility in the way of a global information network using data from ground and space telescopes to let us know if/when the big one is coming. A second project should plan how to destroy or deflect it. NASA is currently watching 209 NEOs (Near Earth Objects,) although none of them are considered dangerous.
Read More

| ABC News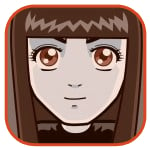 Posted by Sheila Franklin Categories: Design, Misc. Tech, Transportation,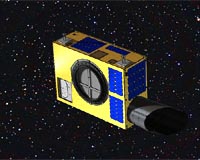 Canadian scientists have been hard at work building the planet's first space telescope that will detect both satellites and asteroids with continuous tracking. The NEOSSat (Near Earth Object Surveillance Satellite) cost $12 million to build, is only 15cm and weighs 65kg. It will be launched off other spacecraft and should improve surveillance of space objects as well as evil doers checking us out by satellite. Look for the the NEOSSat, which is funded by the Defence Research Development Canada (DRDC) and the Canadian Space Agency (CSA,) to take off in 2010.
Read More

| NEOSSat


Posted by Paul Hamilton Categories: Culture, Editorial, Retro,
Gamers of a certain age, if given half a chance, will gladly recount grand tales of smoky rooms, dimly lit by a few dozen cathode rays where the only sounds are the white noise of competing digitized soundtracks, crude speech sythesizers, blips and bells, pings and whistles and artificial arpeggios rolling down an electronic scale.
The misty sincerity of those gamers who cut their teeth on the quarter-munching cabinets of Space Invaders, Asteroids, Missile Command and Sinistar is almost enough to make one forget what a mess the modern arcade equivalent has become. The gargantuan interface machines with their elaborate weapon approximations and physical demands juxtapose over a likewise spectacular price per play resulting in a hollow shell of what the old guard knew so well. These are not arcades as exist in those guarded memories, they are interactive entertainment experiences: The kind of branded, marginalized speciality device that has been focus tested and trade-show marketed to get the premium floor space right out front in view of the mall concourse is showpiece here.
Even those arcade machines which can still accurately be described as video games compete for the higher-yield ticket-generating skill games (which ironically involve very little skill). Most of those who recall the days when 3D graphics referred to the vector lines of Tempest pass by these modern emporiums. Perhaps they shake their heads a little or make a disparaging comment. Kids these days. Get off my lawn. They don't enter; inside is only heartbreak.
Perhaps what hurts the most is that it is a heartbreak we chose. We have no one to blame but ourselves, for while the arcade as it was may be dead, ultimately it is us who killed it.
We wanted the more valuable entertainment experience. We asked for and then demanded a perfect replica of our arcade favorites that we could play at home from the comfort of our couches. We pressed for more arcade-quality graphics on our home consoles until our set top boxes had visuals that outpaced anything showcased on a standalone machine. We asked for, and received, greater narrative depth in our games and as a casualty for our insistence we killed the arcade—the very entity we now mourn.
Click to continue reading California Extreme Channels a Simpler Time

Posted by Chris Pereira Categories: Action, Nintendo DS, Strategy, Wii, Xbox 360, Xbox Live Arcade,
Geometry Wars, for those who haven't had an opportunity to play it, is a very simple game to describe: it's like Asteroids on crack. With neon lights. And a lot more enemies. It's super addictive, and has been the prized jewel of the Xbox Live Arcade since its release - many even considered it the best title available on the Xbox 360, retail or otherwise. Fans have been begging for a sequel, and they're getting it, sorta – Geometry Wars: Galaxies is in development and is headed exclusively to the Wii and DS.
For everyone who owns a platform other than an Xbox 360 (those guys and girl had their heads explode after reading that exclusive bit), the two titles were confirmed in the latest issue of Nintendo Power. The game is taking the classic "in a new direction" – expect an extensive campaign and multiplayer. They will each take advantage of the respective system's features.
The original Retro Evolved game will be included as well, making this one incredible package. Both games are being developed by Battalion Wars developer Kuju, and should see release sometime this fall.
Posted by Michael Cardiff Categories: Retro, Screenshots, Xbox 360, Xbox Live Arcade,
EA, always the master of doing something evil in the realm of videogames, has shown off a first movie of their upcoming Wing Commander: Arena game, and the results are, well, disappointing to fans of the franchise. Expecting a great space shooter along the lines of X-Wing and TIE Fighter? Well, forget it… from the looks of this movie, the new Wing Commander is going to be an arcade-y Asteroids clone that for some reason goes with a zoomed-out, 3rd-person (3rd-ship?) perspective. Oh, and no 3rd dimension for you. It looks like you'll get to yaw and pitch your ship all you want, but the roll is decidedly missing in this 2.5-D shooter.
If the final game ends up looking like this, I expect Wing Commander will be quickly added to the list of franchises that were killed by their respective copyright holders. EA will be producing this game for Xbox Live Arcade, so it's understandable that it looks like more of a casual gaming title. But frankly I'd be happier if they just put the original WC series up for download.
Read More

| Gamevideos.com via Joystiq
© Gear Live Inc. – User-posted content, unless source is quoted, is licensed under a Creative Commons Public Domain License. Gear Live graphics, logos, designs, page headers, button icons, videos, articles, blogs, forums, scripts and other service names are the trademarks of Gear Live Inc.