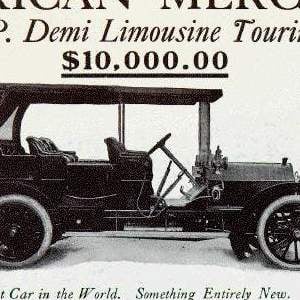 Posted by Drea Avellan Categories: Games, New Apps, Free Apps,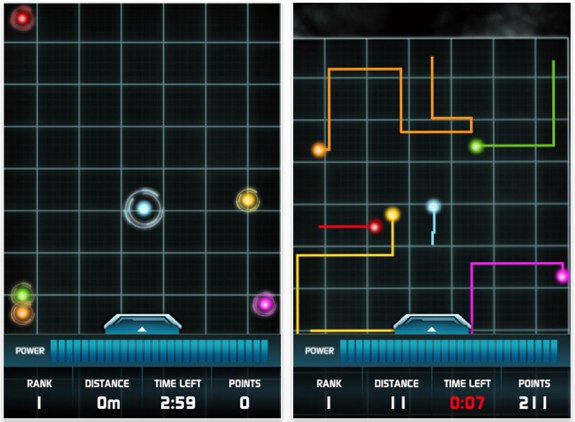 Who knew Coke Zero would be in the forefront of gaming innovation? Last week, Coca-Cola released "the first ever location-based videogame" called LiveCycle.
LiveCyle is based on Disney's TRON: Legacy film and the premise of the game is to move around the real world real to create a Light Wall and derezz your opponents, and avoid being derezzed by theirs. The Coke Zero websites offers a trailer of the game which makes it seem like a pretty fun idea, though there is a lack of actually gameplay. Real gaming innovation or interactive advertising? You decide! Play the game and let us know in the comments!
Live Cycle is available in the iTunes stores for the low, low price of $0.00. Download it here.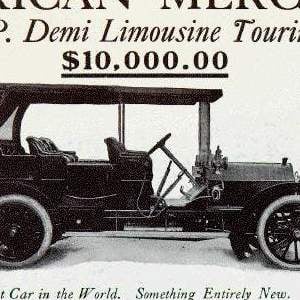 Posted by Drea Avellan Categories: Games, iPad Apps, New Apps, Reviews, Electronic Arts, $4.99,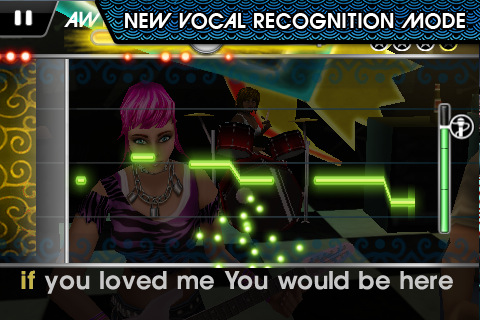 Traveling the world has always been a lifetime goal of mine. However, with so many remote places to visit, bringing a console along to play videogames is out of the question. Thankfully, Electronic Arts (EA) has releases their second installment of Rock Band for both iPhone and iPad platforms called Rock Band Reloaded. Singing along to some of my favorite songs while climbing the top of a mountain anywhere in the world is now a very possible scenario!
Click to continue reading Rock Band Reloaded Review
Read More

| Rock Band Reloaded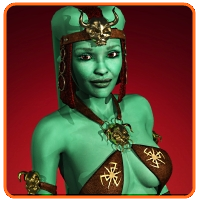 Posted by Patrick Lambert Categories: Google, Internet, Software,
Today Google had a presentation event all about Chrome and Chrome OS. After going through a history lesson of their web browser where they talked about how their update model and sandboxing gives them great security, all the new features they've introduced lately (like Google Instant,) as well as their speed improvements, they went to the meat of the day, and showed off the Chrome Web Store. This is essentially their app store for the web. Bringing executives from well known companies like Electronics Art, the New York Times, and Amazon, they went over several web apps that are now available, or will be available soon. Overall, these are all purely web apps, including several using Adobe Flash, so nothing that couldn't have been done on simple web sites in the first place. The selection will include everything from news apps, games, and everything that one could expect to find in another app store. Many of the apps will also include some offline features, such as being able to read a magazine online or offline, since it caches the information on your system, very similar to what Google Gears offered. Google is now rolling their new store out, starting today in the US, and spreading worldwide in the coming months.
Read More

| Chrome Web Store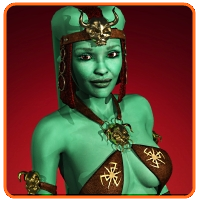 Posted by Patrick Lambert Categories: Cell Phones, Home Entertainment, Software,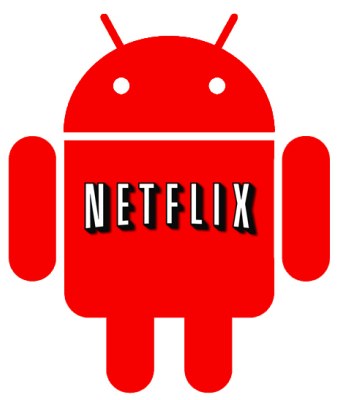 Netflix posted an interesting blog entry this weekend on which they went behind the scenes as to why there isn't an Android Netflix app just yet. Apparently, it has to do with the fact that Android devices are fragmented, and there isn't a single DRM system across the board, unlike the iPhone and Windows Phone 7 (which both have a Netflix app.) This means that, according to the blog, it's much harder to ensure security of the video content provided by Netflix, which is something that's required by publishers. Still, they are working on it, and now say that they will be able to release an Android app for "select" devices early next year. While there is no mention of which ones, more updates are said to be upcoming.
Read More

| Netflix Blog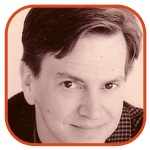 Posted by Tom Mason Categories: Editorials, Marvel Comics,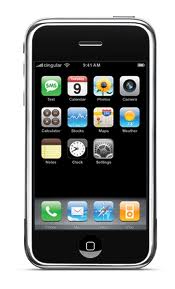 Can you imagine if iPhone apps were named after characters from the Marvel Comics Universe? I can...and here they are:

Doctor Bong - A constantly updated map of medical marijuana clinics and how far they are from you right now, man.

Fin Fang Foom - A restaurant locator for sushi bars, steakhouses and White Castles.

Impossible Man - An app for ladies with low self esteem. Automatically uploads photos of wealthy, handsome and available men who just aren't that into you.

Mr. Fantastic - Lets you enhance photos of your junk before you email them to women you find attractive. Also known as The Favre.
Click to continue reading iPhone Apps That Sound Like Marvel Characters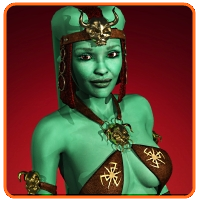 Posted by Patrick Lambert Categories: News, Social Media,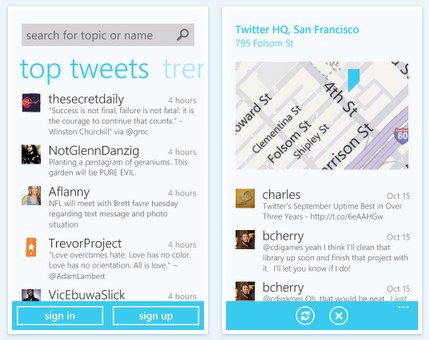 Twitter announced on their blog that the official Twitter App is now available on Windows Phone 7. This adds to the official mobile app offerings available on iOS and Android. Compared to some other apps Windows Phone 7 customers will be waiting on, Twitter seems to be ready out of the gate, with some popular apps still being "months away". Twitter has made the app consistent with the look and feel of the rest of the Windows Phone interface.
Read More

| Twitter Blog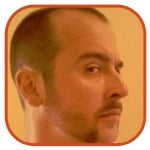 Posted by Finnian Durkan Categories: Internet,


Tired of constant Facebook Farmville updates from "friends"—yes, I just used air-quotes—that you haven't talked to since pre-school? Well now you can strike back in classless style—yes, I also understand what an oxymoron is—with FarmVillain. There is no game to play here, just spiteful Facebook-bombing at its sarcastic best. Bury a dead hooker in your least-favorite friend's lawn. Claim 10 illegal-immigrants on your neighbor's wall. You can even choose to "add a whole lot more cowbell to your farm". I don't even know what that means and I want to do it. Fight back with FarmVillain.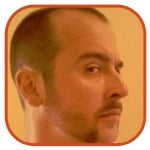 Posted by Finnian Durkan Categories: Cell Phones, Handhelds,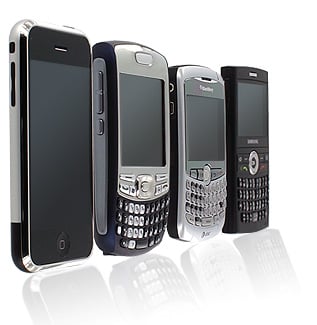 To buy online, or to brave the the crowds of sharp-elbowed, pushy bargain hunters at your local Nordstrom/GAP/Barnes & Noble/Lover's Packa—Macy's? It is the eternal question: do you purchase from the safety and security of your own home, eschewing any ability to try on the clothes or flip through the book that you are about to purchase, or do you strap on your helmet and elbow-pads and, head down, make ready for battle at your local fashion outlet? Well, AisleBuyer is trying to make the question moot by offering the best of both worlds.
Today at the National Retail Federation Retail Innovation and Marketing Conference in San Francisco, CA AisleBuyer is offering a sneak preview of its new mobile app that promises to make waiting in line a thing of the past. When entering a store, shoppers who have iPhones and Android devices will be able to download the AisleBuyer app and use it to scan items for product information, reviews and more. When they are ready to purchase, they can checkout instantly using the same app. Shoppers can also browse online product reviews, and AisleBuyer will also provide helpful hints, such as suggestions for purchases that work with, but are not included in, their purchase (i.e. batteries or SIM Cards). Add to this the fact that you save trees by not producing a receipt and you can rest assured that children of hippies will be buying this app in droves to offset their lithium-ion battery usage… I'm looking at you, environmentally-conscious/ironic Prius-owners.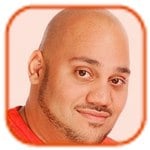 Posted by Andru Edwards Categories: Corporate News, Handhelds, Software,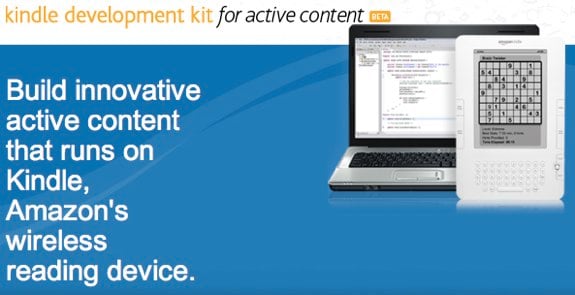 Amazon is getting into the apps game, with "active content" coming to the Kindle later this year with the announcement of the Kindle Development Kit (KDK.) You'll be able to download these apps wirelessly using the Kindle Store once they launch, and we already know that there are some devs that are already hard at work on their Kindle active content.
Amazon says it has already released the Kindle Development Kit to a select number of partners, including the video game giant Electronic Arts, and will make it more widely available when a limited beta period starts next month. It anticipates formally adding what it calls "active content" to the Kindle store sometime later this year.
Some are seeing this as a reaction to the many, many new ereaders that we saw debut at CES 2010, while others think it is a preventative measure to take some steam out of whatever it is that Apple will be announcing next week at the January 27th Apple Event. Regardless of what it is, having more value added to a device is never a bad thing.
Read More

| Amazon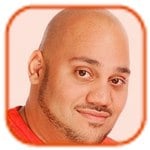 Posted by Andru Edwards Categories: Full Episodes, Gizmatic, CES, CES 2010, Features, HDTV, Home Entertainment, Podcasts, Software, Videocasts, Videos,
At CES 2010 we were able to get a look at the very awesome Boxee Box, a set top box that runs the Boxee software, allowing you to pull in audio, video, and photo content from your home network, attached USB drives, as well as from the Internet, from hundreds of different locations. It even has a built-in Mozilla web browser, so you can pull up content like Hulu as well. We also got the news that the Boxee Box remote is two-sided, featuring a full QWERTY keyboard on the back, which eliminates the frustrating on-screen keyboard experience. For a better look at the Boxee Box, check out this episode!
A big thank you to Bing for sponsoring Gear Live's CES 2010 coverage.
© Gear Live Inc. – User-posted content, unless source is quoted, is licensed under a Creative Commons Public Domain License. Gear Live graphics, logos, designs, page headers, button icons, videos, articles, blogs, forums, scripts and other service names are the trademarks of Gear Live Inc.