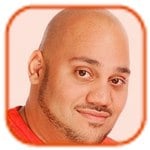 Posted by Andru Edwards Categories: Apple, Software,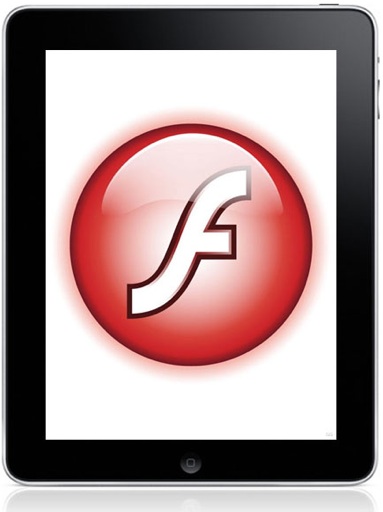 Despite a new pair of eyes, trimmer figure, and nimbler mind, the new iPad remains flummoxed by Flash. Wallaby, a brand-new tool from Adobe Labs, aims to help the iPad and its iOS brethren manage the once-taboo multimedia format. The free, cross-platform desktop application, available today, makes transforming Adobe Flash files into iOS-appropriate HTML5 as easy as drag and drop.
First previewed at the MAX 2010 Developer Conference last October, Wallaby's launch today at FITC Amsterdam fulfills months of fomenting developer excitement. Built on Adobe Air, the application runs on Mac or Windows and enables developers to convert Flash Professional (.FLA) files into the building blocks of simple animations or online ads—folders comprised of HTML, CSS, and JavaScript—suitable for DreamWeaver.
"Adobe's goal is to support our customers with whatever tools they need to get their creative content onto any device," said Tom Barclay, senior product manager for Flash Professional at Adobe, when asked for a comment. "We look forward to the user feedback about the code they're generating with Wallaby and the use cases for which they end up using Wallaby. We believe Flash is the best long-term solution for things like games, video and RIAs where high levels of interactivity are required. And we believe HTML5 is just as imperative for things like banner ads, especially for devices such as iPad and iPhone."
Click to continue reading iPad 2 gets Flash with Adobe Wallaby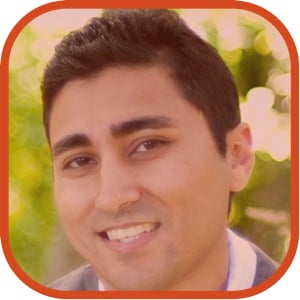 Posted by Reza Malayeri Categories: Apple, Cell Phones, Product Reviews, Software, Videos,
Take a look at the future of mobile virtual reality with the String Labs Augmented Reality Showcase app for the iPhone. This amazing new application is a tech demo from String Labs, celebrating the launch of their brand new augmented reality platform. Download the free app from the iTunes app store, and head over to the String Labs website to print out the five available image targets.
Choose from Pharaoh's Fury, Clayful, Scrawl, Proto, and Sneaker. When you launch the app, you can focus your rear camera on the image targets, and play with the games and utilities that show up in virtual reality. There are fun games, creative artistic drawings, and random virtual three eyed pets to play with. Check out our video, where we walk you through each one of the five image targets, and give you a taste of the technology. Take a look at the future of mobile virtual reality, and imagine all the possibilities.
What do you like about these new applications? Can you dream up an innovative way to use augmented reality? Share your idea's with us in the comments below.
Read More

| String Labs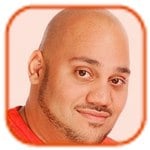 Posted by Andru Edwards Categories: Google, Home Entertainment, Rumors, Software,
A version of the Android Market for the Google TV platform is due "very short term," the general manager overseeing Google TV products for Logitech said Tuesday.
Speaking at the OTTCon here on Tuesday, Ashish Arora, the vice president and general manager for Logitech's Digital Home Group, was asked on a panel discussion whether Google TV owners would be able to take advantage of other Android apps soon.
Arora answered in the affirmative, although his answers didn't quite nail down the timeframe. "It will happen shortly," he said. "It's a given that it will happen this year, 100 percent," he said.
"We're talking about a very short term," he said.
Although Arora does not work for Google, Logitech was one of the key launch partners for the Google TV platform, with Sony. Logitech launched its Logitech Revue in October. At the time, some of the personalization aspects from other Google services were missing, part of Google's practice of launching a product and adding functionality over time.
Click to continue reading App Store coming to Google TV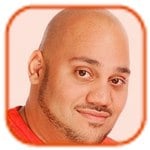 Posted by Andru Edwards Categories: Gizmatic, Short Bytes, Accessories, Cameras, Features, Podcasts, Videocasts, Videos,
If you've ever wanted to be able to capture a moment that you knew was coming, but weren't sure exactly when, you may want to check out Looxcie. It's a wearable video camera that constantly records. You can stream what you are recording live over the Internet, and if you wanna capture something, you just hit the button and it clips the last 30 seconds and saves it for you. If you have an iPhone or Android device, then you can even get an app that lets you use the phone as a viewfinder.
You can pick up Looxcie at Amazon.
Big thank you to JackThreads for sponsoring the show - be sure to check them out, we've got exclusive invite codes that give you $5 to use towards anything you'd like.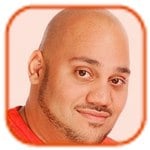 Posted by Andru Edwards Categories: Apple, Cell Phones, HDTV, Hot Deals, PC / Laptop,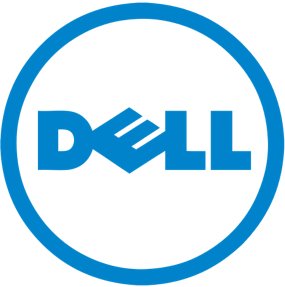 Here's today's Deal of the Day list, where we bring the the top discounts on gadgets and consumer electronics for the day. The highlight for today is a huge 15% off Dell sale, and a 42" HDTV for $340 with free shipping:
Don't forget, if you're looking for other deals, be sure to check out our Newegg Promo Code thread.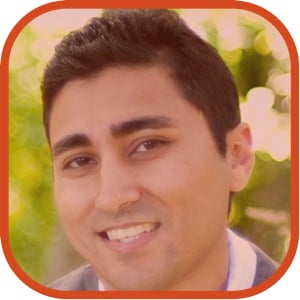 Posted by Reza Malayeri Categories: Gizmatic, Short Bytes, Apple, Cell Phones, Features, Home Entertainment, Podcasts, Videocasts, Videos,
IntoNow is a free app for the iPhone that allows you to connect with your friends around the shows you love. Simply place your iPhone in front of the TV, and IntoNow uses it's SoundPrint technology to recognize whatever you're watching. Once your show or movie is tagged, you can see how many other people are watching, share it with your friends, review it on IMDB, add it to your Netflix queue, and buy or rent it on iTunes.
IntoNow's SoundPrint technology covers more than 140 million minutes of previously aired shows, or the equivalent of 266 years of video. It can recognize a show even if it's airing live for the first time. SoundPrint has an index of "more than 2.6 million airings, indexed during the past five years, and it's growing by the second." They describe SoundPrint as a "fingerprinting" technology; a series of algorithms that can quickly identify a show based on the audio. They've has even made a SoundPrint API available for developers, so look for more applications to come out using SoundPrint technology.
Internet-connected social TV is becoming the new trend in technology, and data is showing that Americans are using TV and Internet together on an increasing basis. Google and Apple have launched their own internet connected set top boxes, and companies like Comcast and TiVo are major players as well. The future of social television looks very promising, and soon we'll all be "checking in" to our favorite TV shows on a regular basis, using awesome technology like IntoNow and SoundPrint, or other social apps like GetGlue.
Check out a demo of Intonow's social TV app in this episode.
How many times do you catch yourself watching tv while you're on the internet?
Big thank you to JackThreads for sponsoring the show - be sure to check them out, we've got exclusive invite codes that give you $5 to use towards anything you'd like.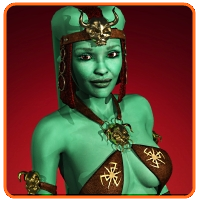 Posted by Patrick Lambert Categories: Google, GPS, Software,
In the crowded world of location apps like Foursquare and Facebook Places, Google Latitude aimed to differentiate itself from the rest of the pack. Unlike the others which center around checking into places by tapping an icon, Latitude always tracked where you were in real-time, without any user interaction needed. Then it would share your whereabouts with your friends as you moved around. Thing is, people like checking in. So Google went ahead and added the ability to check in on Latitude, which will allow more flexibility for users of the app. A more interesting feature in Latitude is you can even choose to be automatically checked into locations, which sounds fairly ridiculous given how close many spots are to each other.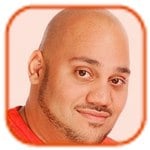 Posted by Andru Edwards Categories: Accessories, Cell Phones, Wearables, Features, Music,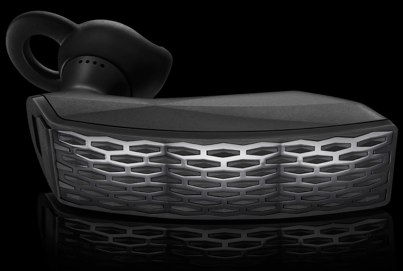 The Aliph Jawbone Era is the start of something new. It's the first Bluetooth headset with an accelerometer and a dedicated applications processor, which could turn it into anything from a game controller to a pedometer, or a navigation unit. Beyond that, though, it's just a top-notch Bluetooth headset, and fully worthy of our Editors' Choice.
Design and Call Performance
Like all Aliph products, the Jawbone Era is a sharp-looking headset. It's slimmer and slightly longer than the most-recent Jawbone Icon ($69), with a three-paneled, textured front; it actually looks more like the previous-gen Jawbone Prime. The Era comes in four colors, but they're all low-key: black, white, red and black-and-red. It comes with five different sets of ear tips (three that sit in your ear, and two that sit on your ear with a hook), an AC charger with a very short micro-USB cable, and a case. There's a single button on the butt end of the headset, and a power switch and pairing light on the inside face. Once you find the right ear tip, it's a secure fit; I wore the test unit comfortably for a three-hour conference call.
Click to continue reading Aliph Jawbone Era review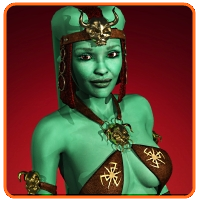 Posted by Patrick Lambert Categories: Corporate News, Social Networks,
Update: Due to user backlash, Facebook has suspended this feature for now. One reason is that, while it is opt-in to give this information to an app, you have to make that decision before you get to actually see what the app does, during the install process.
This weekend, Facebook updated its developer blog with some new abilities for developers of Facebook apps. The biggest change is the ability from those apps to now access user contact information like home addresses and phone numbers. This data used to be kept confidential from apps, but now they will be able to access it if a user grants that permission. There are some obvious uses for that, such as a shopping app which fetches your address for shipping purposes. Apps will have to explicitly ask for user permission, which will appear as a new entry on the Request for Permission screen, and they will be expected to follow Facebook's rules of conduct. The safest course of action, of course, is to not add your contact information to Facebook in the first place.
Read More

| Facebook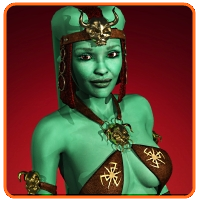 Posted by Patrick Lambert Categories: Editorials,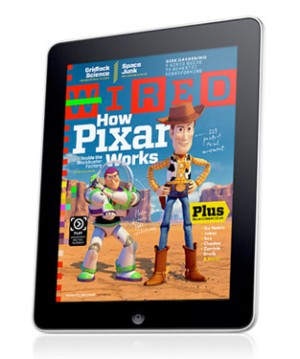 Fred Wilson, a known venture capitalist, put up a post this week arguing that magazine and newspaper apps are not a viable strategy for content publishers. It's no secret that the print industry has been in decline, with print companies shutting down. As information moves to the web, some of the core principles they could rely on before, exclusivity and scarcity, are no longer available to them as anyone can easily blog about everything in this link economy. The arrival of the iPad made many magazines and newspapers jump on board, because with apps, there's an illusion that these core principles exist again.
Whereas it soon became clear that most people were not willing to pay to have access to a web site, they thought that it would be easier to get these same people to pay to download an app which has basically the same content, with some 'pretty' layer on top of it. With recent figures showing that sales of those types of apps have been declining recently however, Wilson argues that this is only temporary. Instead, he sees the mobile space heading more towards the web model, where information want to be free, and with billions of devices accessing mostly free content.
Read More

| AVC

© Gear Live Inc. – User-posted content, unless source is quoted, is licensed under a Creative Commons Public Domain License. Gear Live graphics, logos, designs, page headers, button icons, videos, articles, blogs, forums, scripts and other service names are the trademarks of Gear Live Inc.