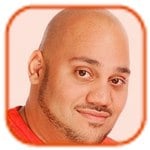 Posted by Andru Edwards Categories: Full Episodes, Gizmatic, Apple, Features, Podcasts, Product Reviews, Software, Videocasts, Videos
Showyou is a video sharing network for the iPad, iPhone, and iPod touch. After using it for just a few minutes, we immediately wanted to review it and give you a look at how it works. After you download Showyou, you connect it to your Facebook, Twitter, and/or VodPod networks. It will then pull in any videos that your friends on those networks link to or share. You can comment and share videos directly in the Showyou app. Even better, it support AirPlay, so if you have an Apple TV, you can pull up Showyou and go through all the videos your friends have shared, watching them on your television.
Big thank you to JackThreads for sponsoring the show - be sure to check them out, we've got exclusive invite codes that give you $5 to use towards anything you'd like.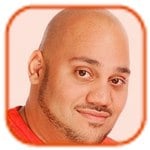 Posted by Andru Edwards Categories: Editorial, Features, Internet, Software
If you're just planning to turn on the telly and tune in the Royal Wedding, you'll be missing out. It's 2011, folks! There are a host of online destinations, social media tools and mobile apps that can truly help you experience the full scope of this 21st century event.
All of the major broadcasters will be airing the Royal Wedding on live TV Friday morning, but so will several online venues. YouTube will be streaming the entire event live at The Royal Channel, built specifically for Prince William and Kate Middleton's wedding. Livestream is also streaming the AP Live feed of the day's events, plus more coverage from CBS News, ET and the UK Press Association. And you can watch full streaming BBC coverage at BBC News' dedicated wedding site.
You can also watch the event live on a smartphone or other Internet device on the Sprint TV ABC News Channel, which is part of the carrier's basic Sprint TV channel package. T-Mobile TV will only carry pre- and post-wedding coverage but start-to-finish coverage is available through Xfinity.tv, which has apps available on the Android Market and on iTunes.
In most cases, live-anchored coverage begins at 5 a.m. Eastern Time(2 a.m. Pacific) and live coverage of the ceremony starts at around 6 a.m. ET (3 a.m. PT). That's pretty early for most people, so what to do if you don't want to wake up hours before dawn?
Click to continue reading The Definitive Guide to Watching the Royal Wedding Online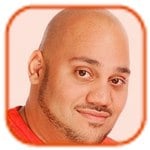 Posted by Andru Edwards Categories: Corporate News, Mobile, Startups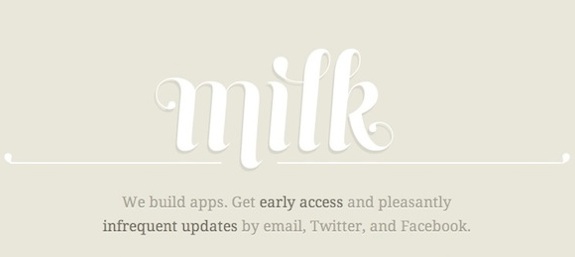 It hasn't been that long since Kevin Rose left Digg, but early details of his new startup are already coming to light.
The company, a development lab focused on solving problems using the mobile Web, is called Milk. Located in San Francisco's Mission District, it has been described as an incubator, but TechCrunch notes that the philosophy behind it is much different than the approach taken by most other Silicon Valley startups.
Incubators are generally thought of as companies that take a lot of entrepreneurial ideas, fund them and help them get off the ground. Rose says that rather than launch a bunch of smaller ideas, Milk will ideally help give life to between four and six bigger, more ambitious businesses. According to TechCrunch, the Digg co-founder expects most of the ideas to fail, but ideally he hopes to see one or two "become viable companies that have a big impact."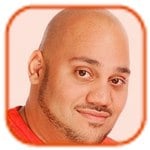 Posted by Andru Edwards Categories: Social Networking, App Updates, Free Apps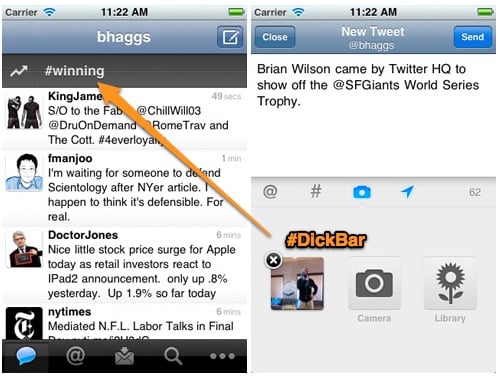 After a rather rough start, Twitter on Thursday said it will remove the Quick Bar from its iOS app, which provided users with updates on trending topics.
Though the Quick Bar - referred to by some as the "Dick Bar" after CEO Dick Costolo - had "incredibly high usage metrics," Twitter has opted to remove it from the app rather than continually update it.
"Rather than continue to make changes to the QuickBar as it exists, we removed the bar from the update appearing in the App Store today," Twitter creative director Doug Bowman wrote in a blog post. "We believe there are still significant benefits to increasing awareness of what's happening outside the home timeline."
The Quick Bar was added to the app earlier earlier this month as part of an upgrade that also made it easier to access features like photos, trends, and links. It sat above a user's Twitter feed and displayed one of the days' current trending topics. Tapping the word would take you to a list of recent mentions.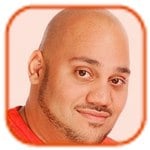 Posted by Andru Edwards Categories: Apple, Software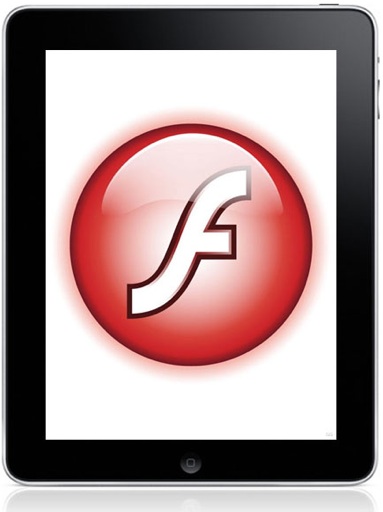 Despite a new pair of eyes, trimmer figure, and nimbler mind, the new iPad remains flummoxed by Flash. Wallaby, a brand-new tool from Adobe Labs, aims to help the iPad and its iOS brethren manage the once-taboo multimedia format. The free, cross-platform desktop application, available today, makes transforming Adobe Flash files into iOS-appropriate HTML5 as easy as drag and drop.
First previewed at the MAX 2010 Developer Conference last October, Wallaby's launch today at FITC Amsterdam fulfills months of fomenting developer excitement. Built on Adobe Air, the application runs on Mac or Windows and enables developers to convert Flash Professional (.FLA) files into the building blocks of simple animations or online ads—folders comprised of HTML, CSS, and JavaScript—suitable for DreamWeaver.
"Adobe's goal is to support our customers with whatever tools they need to get their creative content onto any device," said Tom Barclay, senior product manager for Flash Professional at Adobe, when asked for a comment. "We look forward to the user feedback about the code they're generating with Wallaby and the use cases for which they end up using Wallaby. We believe Flash is the best long-term solution for things like games, video and RIAs where high levels of interactivity are required. And we believe HTML5 is just as imperative for things like banner ads, especially for devices such as iPad and iPhone."
Click to continue reading iPad 2 gets Flash with Adobe Wallaby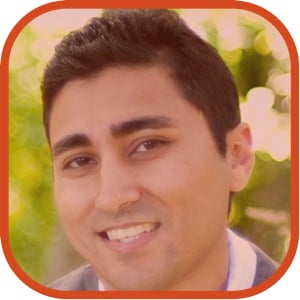 Posted by Reza Malayeri Categories: Apple, Cell Phones, Product Reviews, Software, Videos
Take a look at the future of mobile virtual reality with the String Labs Augmented Reality Showcase app for the iPhone. This amazing new application is a tech demo from String Labs, celebrating the launch of their brand new augmented reality platform. Download the free app from the iTunes app store, and head over to the String Labs website to print out the five available image targets.
Choose from Pharaoh's Fury, Clayful, Scrawl, Proto, and Sneaker. When you launch the app, you can focus your rear camera on the image targets, and play with the games and utilities that show up in virtual reality. There are fun games, creative artistic drawings, and random virtual three eyed pets to play with. Check out our video, where we walk you through each one of the five image targets, and give you a taste of the technology. Take a look at the future of mobile virtual reality, and imagine all the possibilities.
What do you like about these new applications? Can you dream up an innovative way to use augmented reality? Share your idea's with us in the comments below.
Read More

| String Labs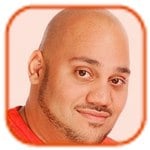 Posted by Andru Edwards Categories: Google, Home Entertainment, Rumors, Software
A version of the Android Market for the Google TV platform is due "very short term," the general manager overseeing Google TV products for Logitech said Tuesday.
Speaking at the OTTCon here on Tuesday, Ashish Arora, the vice president and general manager for Logitech's Digital Home Group, was asked on a panel discussion whether Google TV owners would be able to take advantage of other Android apps soon.
Arora answered in the affirmative, although his answers didn't quite nail down the timeframe. "It will happen shortly," he said. "It's a given that it will happen this year, 100 percent," he said.
"We're talking about a very short term," he said.
Although Arora does not work for Google, Logitech was one of the key launch partners for the Google TV platform, with Sony. Logitech launched its Logitech Revue in October. At the time, some of the personalization aspects from other Google services were missing, part of Google's practice of launching a product and adding functionality over time.
Click to continue reading App Store coming to Google TV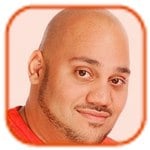 Posted by Andru Edwards Categories: Gizmatic, Short Bytes, Accessories, Cameras, Features, Podcasts, Videocasts, Videos
If you've ever wanted to be able to capture a moment that you knew was coming, but weren't sure exactly when, you may want to check out Looxcie. It's a wearable video camera that constantly records. You can stream what you are recording live over the Internet, and if you wanna capture something, you just hit the button and it clips the last 30 seconds and saves it for you. If you have an iPhone or Android device, then you can even get an app that lets you use the phone as a viewfinder.
You can pick up Looxcie at Amazon.
Big thank you to JackThreads for sponsoring the show - be sure to check them out, we've got exclusive invite codes that give you $5 to use towards anything you'd like.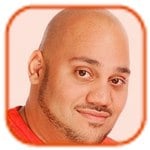 Posted by Andru Edwards Categories: Apple, Cell Phones, HDTV, Hot Deals, PC / Laptop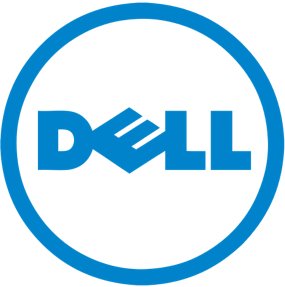 Here's today's Deal of the Day list, where we bring the the top discounts on gadgets and consumer electronics for the day. The highlight for today is a huge 15% off Dell sale, and a 42" HDTV for $340 with free shipping:
Don't forget, if you're looking for other deals, be sure to check out our Newegg Promo Code thread.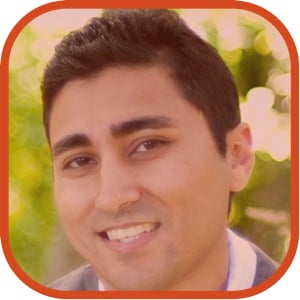 Posted by Reza Malayeri Categories: Gizmatic, Short Bytes, Apple, Cell Phones, Features, Home Entertainment, Podcasts, Videocasts, Videos
IntoNow is a free app for the iPhone that allows you to connect with your friends around the shows you love. Simply place your iPhone in front of the TV, and IntoNow uses it's SoundPrint technology to recognize whatever you're watching. Once your show or movie is tagged, you can see how many other people are watching, share it with your friends, review it on IMDB, add it to your Netflix queue, and buy or rent it on iTunes.
IntoNow's SoundPrint technology covers more than 140 million minutes of previously aired shows, or the equivalent of 266 years of video. It can recognize a show even if it's airing live for the first time. SoundPrint has an index of "more than 2.6 million airings, indexed during the past five years, and it's growing by the second." They describe SoundPrint as a "fingerprinting" technology; a series of algorithms that can quickly identify a show based on the audio. They've has even made a SoundPrint API available for developers, so look for more applications to come out using SoundPrint technology.
Internet-connected social TV is becoming the new trend in technology, and data is showing that Americans are using TV and Internet together on an increasing basis. Google and Apple have launched their own internet connected set top boxes, and companies like Comcast and TiVo are major players as well. The future of social television looks very promising, and soon we'll all be "checking in" to our favorite TV shows on a regular basis, using awesome technology like IntoNow and SoundPrint, or other social apps like GetGlue.
Check out a demo of Intonow's social TV app in this episode.
How many times do you catch yourself watching tv while you're on the internet?
Big thank you to JackThreads for sponsoring the show - be sure to check them out, we've got exclusive invite codes that give you $5 to use towards anything you'd like.
© Gear Live Inc. – User-posted content, unless source is quoted, is licensed under a Creative Commons Public Domain License. Gear Live graphics, logos, designs, page headers, button icons, videos, articles, blogs, forums, scripts and other service names are the trademarks of Gear Live Inc.