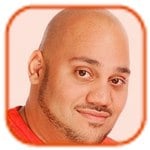 Posted by Andru Edwards Categories: Announcements, Cell Phones, Features, Software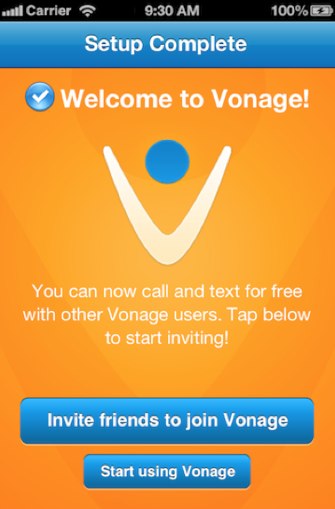 Vonage Mobile has launched, and we're giving away 20 iTunes gift cards to our readers to celebrate! In case you're unaware, Vonage Mobile allows you to make free phone calls to other users of the app (which is currently available for iOS and Android,) anywhere in the world. In addition, you can also send free text messages as well to other users of the app, cross platform, anywhere in the world. Even better, you can call any phone number, and if that other person doesn't have Vonage Mobile, then the rate is much lower than what your mobile carrier would charge, and is even 30% less than what Skype would charge you as well.
The app works over both Wi-Fi and cell service (3G and 4G) and it uses your existing contacts and address book, rather than requiring you to set up a new username, get a new phone number, etc. Even cooler, you don't need a Vonage account to pay for your calls - instead, you just add your minutes right from the App Store or Android Market!
So, how do you enter to win one of the $25 iTunes credits? We've got a few different ways for you to enter. You only need to enter once, but for each method of entry, you gain an additional entry in the contest. Here's how you enter:
That's it! Again, there is no requirement for you to perform all three methods of entry, but you do get a point for each entry that you do. At the end of the week, we'll choose twenty winners at random who followed the rules!
Click to continue reading Enter to win 1 of 20 $25 iTunes gift cards in our Vonage Mobile giveaway!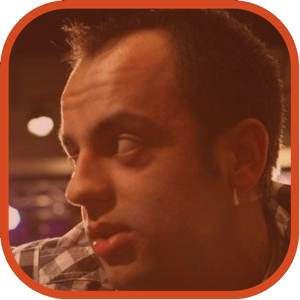 Posted by Andrey Malskiy Categories: Apple, Handhelds, Toys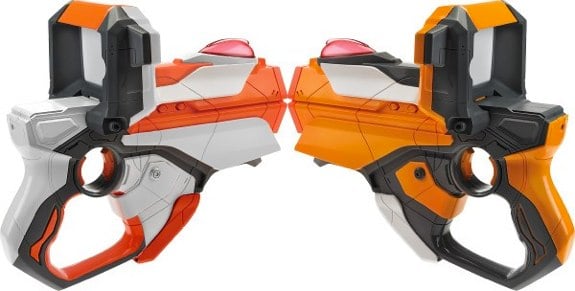 Remember NERF guns? My cousin and I used to drive my parents insane running around the house in a battle for supremacy, taking out a few planters in the process. Now Hasbro is changing its NERF game a bit for the new generation of children everywhere.
The new line of NERF LAZER TAG will have an iPhone / iPod touch dock built in, and the device will serve as a heads up display. How sick is that? I know I had imagination and all growing up, but this to a child is the equivalent of being James Bond. I'm not gonna lie, I wouldn't mind owning a pair of these guns for myself. But the main benefits of adding an iPod or iPhone to the gun, beyond the cool factor, is that your shooting range increase to 250 feet, and the iOS device stores all your scores and power ups using the NERF app. Apart from the multiplayer benefits, when another player is not available you can play in a single player mode. The guns, which you'll probably end up using more than your children, will hit stores on August 1 and will sell for $40 each, or $70 for a set of two.
Read More

| Engadget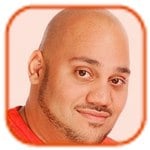 Posted by Andru Edwards Categories: Full Episodes, Gizmatic, Cameras, Design, Features, Podcasts, Videocasts, Videos
Did you know that you can turn any photo in your Instagram account into a real life, displayable work of art? CanvasPop is a service that makes this super easy. You create an account and choose which Instagram image(s) you want, and CanvasPop turns it into a beautiful canvas that you can hang on a wall and display proudly. We give you a look at the finished result in this episode.
Instagram is an iOS app social network dedicated to taking and sharing images with filters.
Big thank you to MozyPro and JackThreads for sponsoring the show - be sure to check them out! MozyPro provides simple, automatic, and secure data backup. As for JackThreads, we've got exclusive invite codes that give you $5 to use towards anything you'd like on the site.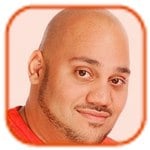 Posted by Andru Edwards Categories: Google, Hot Deals, Software
Google said Tuesday that customers had downloaded more than 10 billion apps in the Android Market. To celebrate, Android users will be able to download 10-cent apps over the next 10 days.
Google, whose name implies a fixation on exponents of 10, didn't say whether 10 10-cent apps will be offered for 10 days. But on Tuesday—yes, Google will sell 10 apps for the 10-cent price: Asphalt 6 HD, Color & Draw for Kids, Endomondo Sports Tracker Pro, Fieldrunners HD, Great Little War Game, Minecraft, Paper Camera, Sketchbook Mobile, Soundhound Infinity, and Swiftkey X.
Android downloads have grown from 1 billion total in July 2010 to 10 billion seventeen months later.
"One billion is a pretty big number by any measurement," Eric Chu, director of the Android Ecosystem, said in a blog post. "However, when it's describing the speed at which something is growing, it's simply amazing. This past weekend, thanks to Android users around the world, Android Market exceeded 10 billion app downloads—with a growth rate of one billion app downloads per month. We can't wait to see where this accelerating growth takes us in 2012."
Click to continue reading Google offering 10-cent apps to celebrate 10 billion Android Market downloads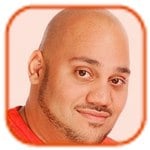 Posted by Andru Edwards Categories: Corporate News, Software
Gowalla's co-founders on Monday confirmed that they will be making the move to Facebook, though the social network said it will not be acquiring Gowalla's technology.
Gowalla's location-based social service will be "winding down" by the end of January, co-founder Josh Williams said in a blog post. "We plan to provide an easy way to export your Passport data, your Stamp and Pin data (along with your legacy Item data), and your photos as well."
The ball got rolling on the Gowalla-Facebook deal several months ago after Williams said fellow co-founder Scott Raymond attended Facebook's f8 developer conference.
"We were blown away by Facebook's new developments," Williams wrote. "A few weeks later Facebook called, and it became clear that the way for our team to have the biggest impact was to work together. So we're excited to announce that we'll be making the journey to California to join Facebook."
Williams, Raymond, and other members of the Gowalla team will move to Facebook in January and join the company's design and engineering team, Facebook confirmed.
Click to continue reading Confirmed: Facebook buys Gowalla, shutting service down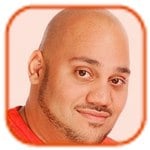 Posted by Andru Edwards Categories: Full Episodes, Gizmatic, Apple, Design, Features, Podcasts, Product Reviews, Toys, Videocasts, Videos
In this episode we review the Crayola ColorStudio HD. The ColorStudio HD is a battery-powered Crayola stylus that you use alongside the ColorStudio HD iPad app. The device works with the app, making the iPad into an animated coloring book. As you see in the video, once you get the battery into the ColorStudio HD stylus and turn off Finger mode in the app, it's easy to choose the type of coloring utensil you want to use. You get music, sound effects, and animation on the pages
You can get the ColorStudio HD, which we've fetured in our 2011 Holiday Gift Guide, for $29.99 on Amazon.
Big thank you to GoToMeeting and JackThreads for sponsoring the show - be sure to check them out! As for JackThreads, we've got exclusive invite codes that give you $5 to use towards anything you'd like.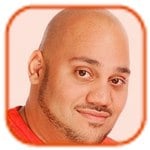 Posted by Andru Edwards Categories: Accessories, Apple, Kids, Under $100, Under $25, Under $250, Under $50, Under $500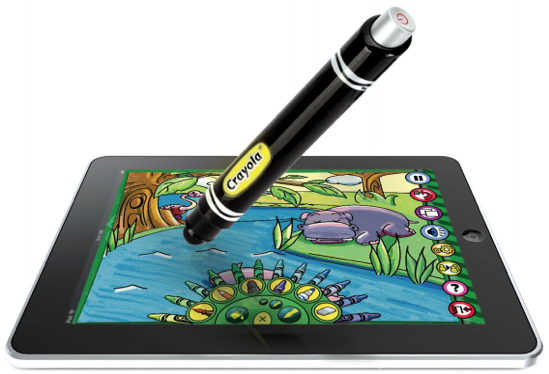 The next featured gadget in our 2011 Holiday Gift Guide is the Crayola ColorStudio HD. It includes iMarker, which looks and feels like a standard Crayola marker, but is safe to use on the iPad display. Paired with the ColorStudio HD app, you've got a marker, pen, crayon, and paintbrush all in one device. The app has interactive and animated coloring book pages that combine sound, touch, interaction, and special effects. You can print out the works of art, email them, and post to Facebook, all from within the app. You can get the ColorStudio HD on Amazon for $24.99.
Click to continue reading 2011 Holiday Gift Guide: Crayola ColorStudio HD
Read More

| Crayola ColorStudio HD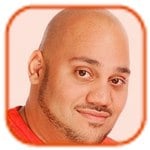 Posted by Andru Edwards Categories: Broadband, Cell Phones, Wireless / WiFi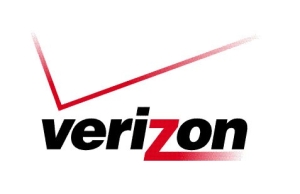 Verizon will publish an API that could allow consumers to "turbocharge" the network bandwidth their smartphone apps use for a small fee, executives said Tuesday.
Verizon anticipates that a customer running an app on a smartphone will have the option to dynamically snatch more bandwidth for that app, if network congestion slows it down, said Hugh Fletcher, associate director for technology in Verizon's Product Development and Technology team. The app, however, must be running what Verizon referred to as the network optimization API it is currently developing, and hopes to publish by the third quarter of 2012.
Users could have the option to pay for the extra bandwidth via a separate microtransaction API Verizon is developing and hopes to have in place by the end of 2012, Fletcher said.
Click to continue reading Verizon WIreless to allow customers to pay for 'Turbo' speed boost for apps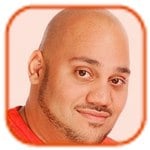 Posted by Andru Edwards Categories: Apple, Google, Handhelds, Software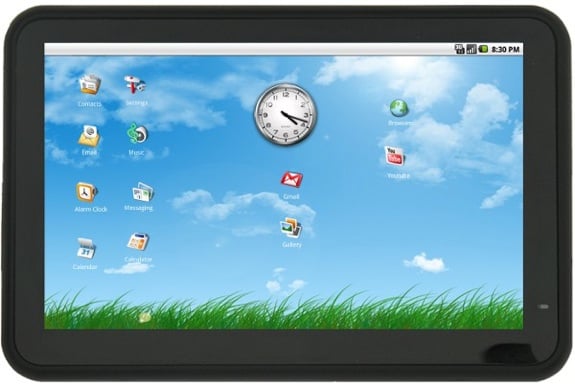 The following is a column sent to us by Skip Ferderber. We though it hit home on a lot of points, and decided to republish it with his permission:
Let's start with a popular tech-talk premise especially among Apple iPad afficionados: Among the reasons Android tablets come up short is because there are only a handful of apps specifically optimized for them.
If there's no big bucket of optimized Honeycomb apps, then it's too soon to get an Android tablet ... not when you can get an iPad with more than 100,000 tablet-optimized apps.
The tech blogosphere (including yours truly) reported early on that only 10 apps were specifically redesigned to take advantage of the Honeycomb operating system, the Android software specifically engineered for a new generation of powerful tablets with heavy-duty processing power and bright high-resolution screens such as the Motorola Xoom and the Samsung Galaxy Tab 10.1. A March Wired article reported it had found only 50 Honeycomb-optimized apps.
Well, hold on there, buckaroos.
What happens when non-optimized apps — the same apps you use on your Android smartphone — are run on a Honeycomb tablet? What's the user experience like? Can you live with it? I decided to find out.
Click to continue reading How good (or bad) are apps for Android tablets?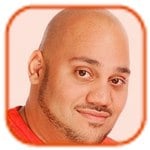 Posted by Andru Edwards Categories: Apple, Editorial, Features, Software
I upgraded my MacBook Pro to Apple OS X Lion in a lunch hour. Okay, it wasn't a lunch hour—I couldn't wait that long—but even more astonishing than the expediency (30 minutes to download and 35 to upgrade) was the effortlessness of the process.
At 9am yesterday morning, I opened the Mac App Store, clicked purchase, and let the installer work its magic. When I returned to my machine, it donned a fresh new log-in screen and a new OS. As tech journalist, this ought to have delighted me. Instead, I was left hungering for more.
It's not that Lion isn't a graceful creature; Apple's latest OS adds poise to an already agile predecessor. The 250 new features—Mission Control has already changed how I work—touch every corner of the OS and surpass the 150 additions of the refinement-focused Snow Leopard. Yet I can't help feel that something important is happening—has already happened—to very concept of the OS.
Click to continue reading Mac OS X Lion: Has the OS become just another app?
© Gear Live Inc. – User-posted content, unless source is quoted, is licensed under a Creative Commons Public Domain License. Gear Live graphics, logos, designs, page headers, button icons, videos, articles, blogs, forums, scripts and other service names are the trademarks of Gear Live Inc.