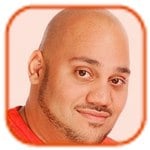 Posted by Andru Edwards Categories: Apple, PC / Laptop, Software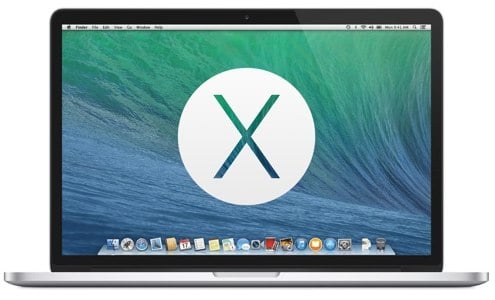 This morning Apple released OS X Mavericks 10.9.3, a big update that brings a couple of major new features to the desktop operating system. First, improved 4K display support, which allows easy Retina scaling on external ultra high definition displays. We've been using this functionality for a couple of months since it was included in the beta, and it works as expected. Rather than creating a ridiculously gigantic desktop where you could barely read text, instead you can choose to scale to a Retina mode that just makes everything nice and sharp.
Others will be happy to know that OS X 10.9.3 also features the return of the ability to sync contacts and calendars between a Mac and iOS devices over USB. Hit the Mac App Store to grab the update, and take a look at the full changelog after the jump.
Click to continue reading OS X Mavericks 10.9.3 released, includes Retina mode for external 4K displays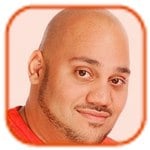 Posted by Andru Edwards Categories: Apple, Music, Software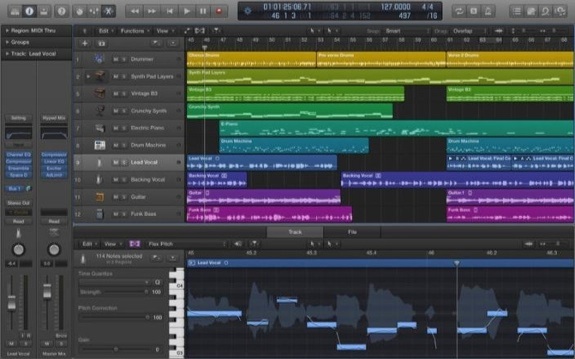 Apple has released a bug Logic Pro X update, bringing the music and sound editing app to version 10.0.7. At the forefront is much improved support for 12-core Mac Pro 2013 models (see our Mac Pro (2013) review) which now allows it to use up to 24 processing threads at a time. The step sequencer now should perform as expected when using Low Latency Mode, and import and export bugs have also been addressed. As for other new features, you can now copy automation info and paste it into Logic Pro X with the Marquee tool, and volume, pan, and effect info can be inserted into an automation track at the current playhead position. We've got the full changelog for you after the break.
You can get the update now if you already own Logic Pro X. If not, you can grab the app for $199.99 in the Mac App Store.
Click to continue reading Apple releases Logic Pro X 10.0.7: Here's what's new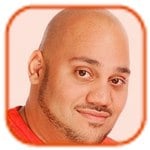 Posted by Andru Edwards Categories: Apple, Cell Phones, Rumors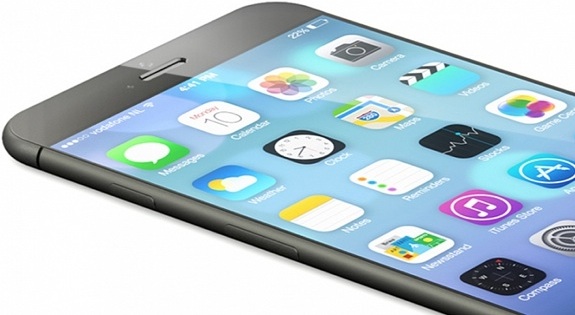 It's been rumored for months that Apple will launch two larger iPhone models this year, and now 9to5Mac is jumping in with a report on the new display resolution. If correct, we should see the iPhone 6 sporting a 1704 x 960 resolution. That's way up from the current 1136 x 640 resolution found on the iPhone 5 and iPhone 5s Retina displays, and would allow Apple to release the phones with a larger display while enhancing the Retina quality of its smartphones. No, it's not 1080p (that would be 1920 x 1080,) but it's close enough that at the rumored screen sizes of 4.7- and 5.5-inches, you'd be hard-pressed to notice.
The number we want to look at here is the pixels per inch (ppi), which will tell us how sharp the displays will be. 1704 x 960 at 4.7-inches results in a pixel density of 416 ppi. On a 5.5-inch iPhone, that drops a bit to 356 ppi. The iPhone 5 and iPhone 5s, comparatively, both have a 326 ppi display, so the new iPhone 6 models definitely will look better than the current devices.
iOS 8 won't be much different from iOS 7 in terms of the design and layout, so instead we can likely expect app icons that are sharper and larger on the home screen, and in-app elements to be clearer as well once developers get their apps updated for the new display. Of course, Apple will have its own first-part apps ready at launch.
Word is that we may see Apple unveil the iPhone 6 at a special event in August, but this info seems solid. If you recall, a couple of years ago we reported that the iPhone 5 would get a bump to a 4-inch 1136 x 640 display prior to it being announced.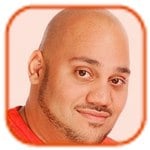 Posted by Andru Edwards Categories: Apple, Corporate News, Music, Portable Audio / Video, Rumors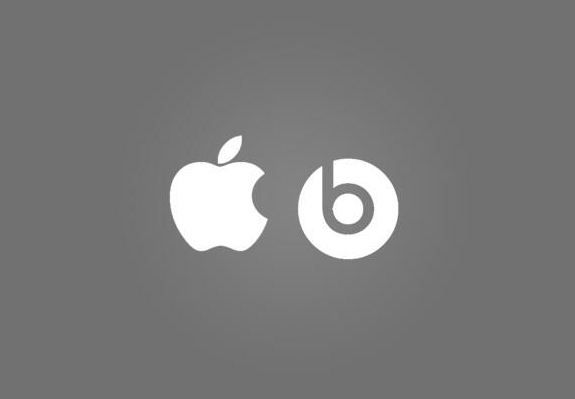 Apple is purportedly set to make its biggest acquisition in the history of the company, as The Financial Times is reporting that it is about to buy Beats Electronics for $3.2 billion. What would Apple get out of Beats Audio? Well, for starters, there's the Beats Music subscription platform, which allows customers to listen to on-demand music along with curated mood-based playlists. That would be a great complement to iTunes Radio, which doesn't allow users to put songs on repeat, and limits skip functionality. Additionally, Beats is likely most known for its iconic Beats by Dr. Dre headphone line. Apple would become owner of the audio hardware in the case of an acquisition, and could even use the Beats Audio sound profile in future iOS devices (similar to what HTC did in its phones when it was a stakeholder in Beats Audio a couple of years ago.)
Apple and Beats Electronics are both keeping silent for now, but if the deal does go through, it's large enough that an official announcement will be made by both companies.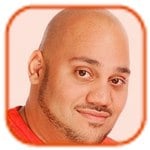 Posted by Andru Edwards Categories: Apple, PC / Laptop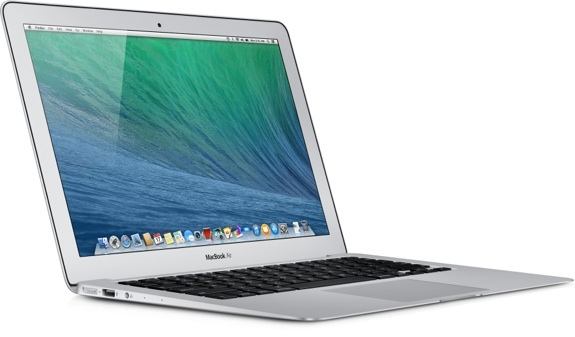 As we reported yesterday, Apple has released an updated MacBook Air lineup today. While we expected the slightly faster processors to be included, we were pleasantly surprised to see that Apple cut the price of all MacBook Air models by $100 as well. That means that the starting price of the MacBook Air is now $899.
"With MacBook Air starting at $899, there's no reason to settle for anything less than a Mac," said Philip Schiller, Apple's senior vice president of Worldwide Marketing. "Macs have never been more popular, and today we've boosted the performance and lowered the price of MacBook Air so even more people can experience the perfect everyday notebook."
So, what's changed? Both the 11- and 13-inch models now sport a 1.4GHz dual-core Intel Core i5 Haswell processor and 4GB RAM. The base model configurations of each size include 128GB PCIe-based flash storage, which can be doubled to 256GB for $200. Build-to-order options allow you to add things like a 1.7GHz processor, 8GB RAM, and 512GB PCIe storage.
Additionally, the new models get better battery life for iTunes movie playback, with the 11-inch model going from 8 hours to 9 hours, and the 13-incher going from 10 hours to 12 hours.
You can pick up the new MacBook Air now.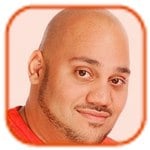 Posted by Andru Edwards Categories: Apple, PC / Laptop, Rumors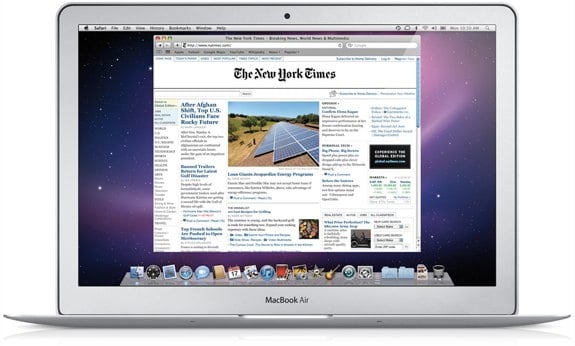 Apple is expected to release its new line of MacBook Air notebooks as soon as tomorrow, multiple sources are reporting. The word is that shipments of the new MacBook Airs have already started arriving at Apple Stores in advance of the announcement, which will allow buyers to pick up the new models right away.
This won't be the redesigned fanless MacBook Air with 12-inch Retina display and buttonless trackpad that has been rumored for a few months. Instead, this update should bring the newer Intel Haswell processor to the Air, offering speed and battery life increases. Once we get word on an announcement, we'll let you know.
Read More

| MacBook Air product page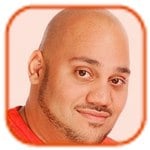 Posted by Andru Edwards Categories: Apple, Corporate News, Home Entertainment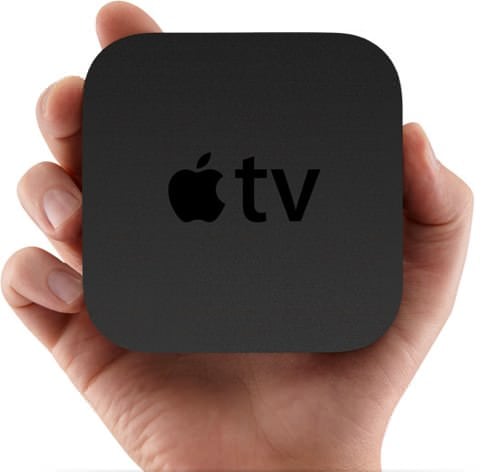 Apple CEO announced that Apple TV sales have now surpassed 20 million during today's Q2 2014 earnings call. As such, the company recently stopped referring to the Apple TV business as a "hobby," as it's done for the past seven years or so.
"I'm feeling good about this business and where it could go," Tim Cook said, further revealing that the company stopped calling the product segment a hobby once it pulled in $1 billion in revenue in 2013. "it didn't feel right to me to refer to something that brought in a billion dollars as a 'hobby,'"
Now, the Apple TV is an "area of intense interest"--no longer a hobby, indeed. The last major Apple TV hardware release came in 2012. Since then, the company has added many new channels of content over time. Rumors continue to persist that Apple will release a new Apple TV set-top box with expanded functionality, while others say that the company is set to reveal a full-on 4K Ultra High Definition television set of its own.
You can pick up the current Apple TV at a discount on Amazon.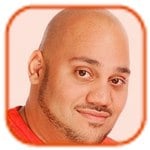 Posted by Andru Edwards Categories: Apple, Cell Phones, Corporate News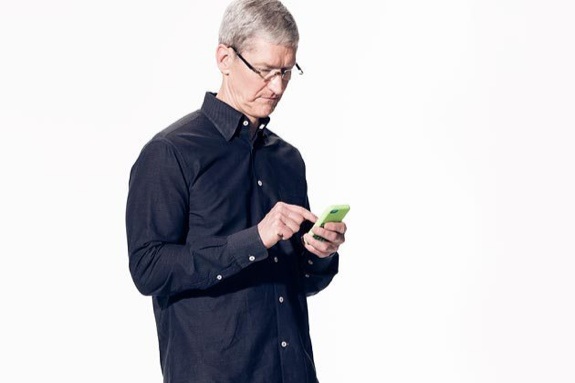 During today's Apple earnings call, CEO Tim Cook announced that 62% of current iPhone 4S buyers, and 60% of current iPhone 5c buyers are switching over from Android devices. The iPhone 4s is currently free with two-year contract, while the iPhone 5c is $99 (sometimes less) with the same term agreement (see our iPhone 5c review.) These numbers bring new light to the question that many ask, wondering why Apple keeps the iPhone 4s around, or why it made the iPhone 5c in the first place. They provide an inexpensive entry point with powerful hardware for users who just want to get started in the iOS ecosystem, without having to spend on a higher-priced flagship Apple device. By that tune, it would appear that the iPhone 5c is a success after all.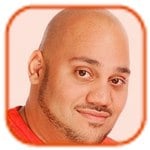 Posted by Andru Edwards Categories: Apple, Cell Phones, Corporate News, Handhelds, PC / Laptop, Portable Audio / Video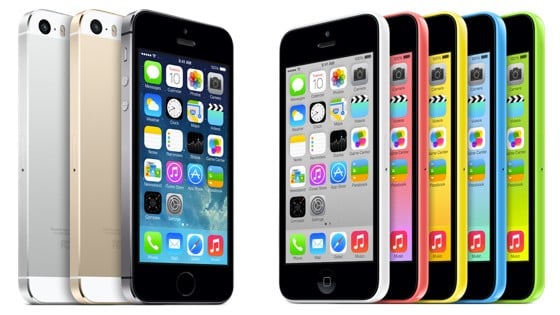 Today, Apple announced its second quarter earnings results, with revenue at $45.6 billion, beating the guidance of $42-44 billion that it previously gave, while also soundly beating analyst estimates.
How did Apple make that money? Mostly on the back of the iPhone. Device sales for Q2 2014 include 43.7 million iPhones sold, 16.3 million iPads, 3 million iPods, and 4.1 million Macs. In the same quarter last year, the iPhone sold 37.4 million, iPad 19.5 million, iPod 5.6 million, and Mac 3.9 million. The company also announced that Apple TV sales has now surpassed 20 million.
Apple isn't done yet. During today's earning call, CEO Tim Cook reiterated that Apple has new hardware categories that it's excited to reveal here in 2014. Time will tell if they'll be big enough to garner their own bulletpoint in the quarterly results in the future.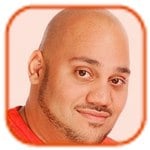 Posted by Andru Edwards Categories: Apple, Handhelds, Rumors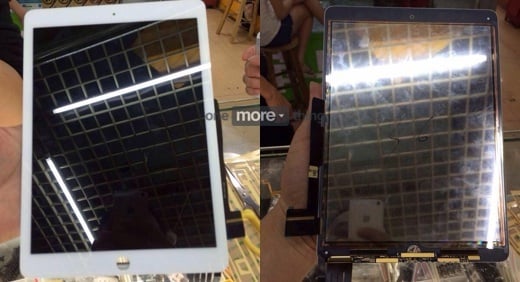 If today's leaked photos are to be believed, the next iPad Air will feature a front panel with an integrated display. This design change would allow for the iPad Air to be even thinner than it already is. Originally popping up on the One More Thing Web site, citing a "trusted Dutch source with connections in China." Interestingly enough, this photo come just a couple of days after the alleged leaked iPhone 6 front panel image appeared.
Of course, there's no way to confirm the validity of the photos or the parts featured in them. They could certainly be cloned parts, although One More Thing seems confident in their source, and has been correct on similar leaks in the past.
© Gear Live Inc. – User-posted content, unless source is quoted, is licensed under a Creative Commons Public Domain License. Gear Live graphics, logos, designs, page headers, button icons, videos, articles, blogs, forums, scripts and other service names are the trademarks of Gear Live Inc.