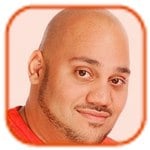 Posted by Andru Edwards Categories: Apple, Features, Music, Software
Earlier today during the MacWorld 2009 keynote, Apple announced that the iTunes Store was on the way to completely dropping DRM. As of today, 8,000,000 of the 10,000,000 tracks are now available as DRM-free iTunes Plus tracks, and that even includes music videos. We figured we'd give you a quick look at how you go about upgrading your library of purchased content.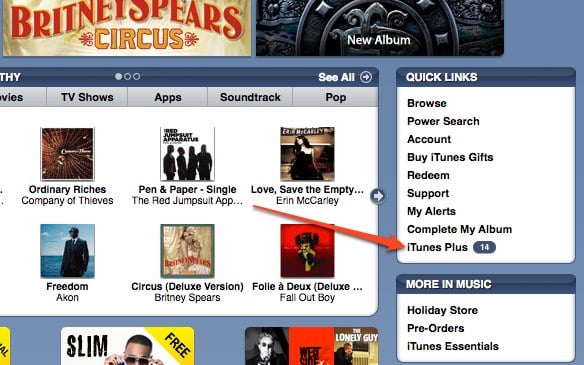 So the first thing you want to do is go to the iTunes Store, and look on the right-hand side. You'll see "iTunes Plus" as one of the links, with a number next to it. That number represents the number of pieces of content that you have available that can be upgraded. Click on that.
Click to continue reading How to upgrade your iTunes purchases to DRM-free iTunes Plus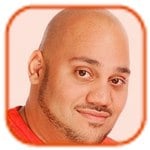 Posted by Andru Edwards Categories: Productivity, Apple, $0.99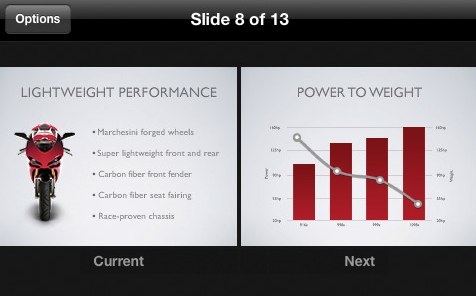 Apple just announced their latest contribution to the App Store this morning in their MaWorld 2009 keynote. Keynote Remote is the official method of controlling your Keynote presentations from your iPhone or iPod touch. In order to advance slides, you swipe across the screen. You are also able to see your presenter notes beneath your current slide, and you can preview your next slide by turning the device to landscape mode. You can pair your iPhone or iPod touch to any Mac with Keynote '09 installed. In fact, that is an important point to bring up - Keynote Remote only works with the newly announced Keynote '09, part of the iWork '09 productivity suite. You can download it now for $0.99.
Read More

| Keynote Remote (App Store)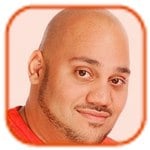 Posted by Andru Edwards Categories: Apple, Cell Phones, Music, Software, Wireless / WiFi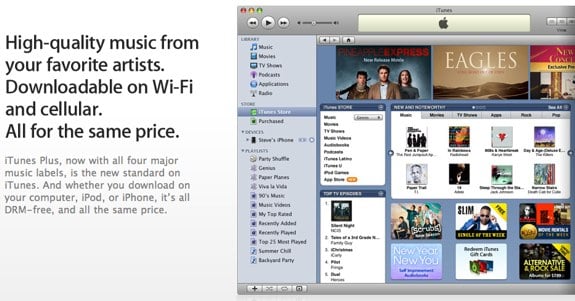 In the final announcement of the MacWorld 2009 keynote, Phil Schiller listed off some of the changes coming to the iTunes ecosystem. First and foremost, in our mind, is that iTunes is going completely DRM-free. Starting today, 8 millions songs on the service will be DRM-free, and by the end of March, all 10 million will be without DRM. Consumers will be able to upgrade their entire purchased music library to iTunes Plus, which means no DRM and much higher quality at 256 kbps.
In a related note, Apple also announced that the iTunes Wi-Fi Music Store is no more, and that instead, your iPhone can now download iTunes tracks no matter what connection you are on - that means no need to find a Wi-Fi hotspot in order to download the latest from Flo Rida. Of course, iPhone downloads are also DRM-free and sport the same quality.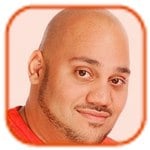 Posted by Andru Edwards Categories: Apple, Google, PC / Laptop, Software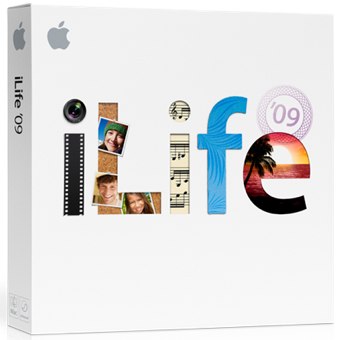 During his first (and only) MacWorld keynote speech, Phil Schiller announced the latest update to the iLife suite of software, iLife '09. Let's take each app, one by one, and look at the changes and additions:
iPhoto '09: New to iPhoto is Faces. Faces uses facial recognition to organize and tag photos of people. iPhoto will find a face in a photo, and you tell it who it is. It will then find other photos that it thinks are of the same person. Easy way to grab snapshots that feature the same person. Another new organization feature is called Places. This uses the geotagging feature available on a lot of modern cameraa, and puts pins on a map showing the different places that the images were taken. If you have photos that aren't geotagged, you simply tell iPhoto where the image (or event images) was taken, and it fills in the rest. The map feature is based on Google Maps, so you can zoom in on a location, look at satellite or street view, etc.
Apple has also added in built-in support for Facebook and Flickr to iPhoto - that means no more fumbling around with clunky plugins to get your pictures out of iPhoto and onto those services. A very welcome addition. Facebook users can add the names of people in their images, and iPhoto will retain that info as well (presumedly for the Faces feature.)
iPhoto also gets new slideshow themes. You choose a theme and photos, and iPhoto puts it all together. It uses the Faces to find the faces in images so that those are centered and zoomed. You can save slideshows to iTunes, and they can be synced to an iPhone or iPod touch. Something new for the Books too, you can now automatically get maps included, with pins that show your location. Great for making travel books.
iMovie '09: Apple has admitted that, since it was new, iMovie '08 didn't have all the features that older customer wanted. This year, they aim to change that. iMovie '09 gets a new Precision Editor, Advanced drag & drop (that give you context-sensitive menus,) dynamic themes, and even animated travel maps. So, again, you can use your location data to insert 2D and 3D maps of those locations into your movies.
GarageBand '09: GarageBand '09 is being updated with a new feature called "Learn to Play," which brings up an instructor which plays video lessons. If that's not enough to get you excited, there are even Artist Lessons. You get people like John Fogerty, Colbie Caillat, Sting, Sarah McLachlan, Norah Jones, and Patrick Stump, who will teach you how to play instruments like the guitar or piano.
iLife '09 also includes updated versions of iWeb and iDVD, and ships free on new Macs. You can purchase an upgrade for $79, or buy a family pack (good on up to five Macs) for $99, and it will be available in "late January."
For those wondering, Apple has also released a new version of iWork - iWork '09.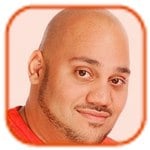 Posted by Andru Edwards Categories: Apple, HDTV, Home Entertainment, Internet, PC / Laptop
In addition to SlingPlayer Mobile for iPhone making an appearance at MacWorld 2009, Sling Media has also made it known that we can expect a first look at high definition SlingPlayer content on OS X. Oddly, though, the HD streaming won't be through the actual SlingPlayer application installed on your Mac - instead, it will be through the browser version at Sling.com. While we'd prefer to see it in the native app (and one would think that functionality has to be coming,) we will take whatever we can get as it pertains to SlingBox streaming in OS X. Oh, and since its housed on Sling.com, the HD streaming will be free.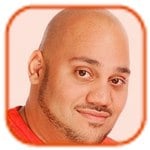 Posted by Andru Edwards Categories: Entertainment, New Apps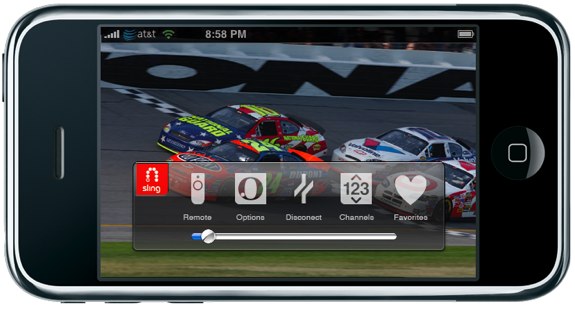 SlingPlayer Mobile for iPhone is set to make its debut this week during MacWorld 2009. If you own a Slingbox and an iPhone, then you've been waiting for this moment for quite some time. Sling Media will be showing off the current build of their SlingPlayer Mobile iPhone app, which they plan on submitting to Apple for App Store approval by the end of the first quarter of the year. This is gonna be one to watch. We'll try to get more screenshots, or even video of the app, from Sling in the meantime.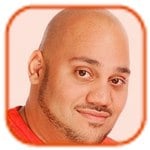 Posted by Andru Edwards Categories: Apple, PC / Laptop, Videos
Okay, well, not really, but here on the eve of MacWorld 2009, we thought we might have a little fun. We adore The Onion here at Gear Live, and when we saw this video, we had to share it with you. After all, we know that Mac fanboys will buy anything, that prices on new Apple products can be high, and that sometimes battery life can be horrible. The Onion used that fodder to put together the masterpiece you see above, the first Apple notebook with no keyboard.
Okay, enough of that, we'll be back with the real MacWorld 2009 news tomorrow morning!
Read More

| The Onion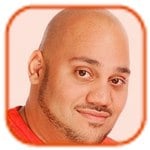 Posted by Andru Edwards Categories: Apple, Broadband, Cell Phones, Rumors, Wireless / WiFi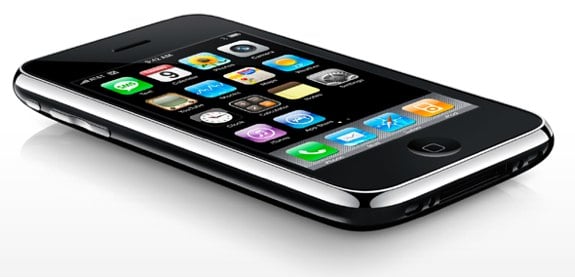 It seems that the days of silly iPhone tethering workarounds may be coming to an end (for those who are willing to pay for it.) Rumor has it that AT&T might finally launch an iPhone tethering plan, which would allow owners of the iPhone 3G to use the phone as an Internet access point. Now, we know that MacWorld 2009 kicks off tomorrow, but that doesn't necessarily mean that the tethering plan will be announced there, but as our friends at Ars bring up, the functionality would likely require an iPhone OS update, and that in and of itself might be newsworthy enough to be mentioned tomorrow morning, if all of this comes to fruition.
The costs may outweigh the benefits, depending on your travel schedule and how much you'd plan on using the tethering option, as we are expecting the cost to be at or around $30 per month. A little spendy, we think, unless you plan on using it frequently - but then the issue of the iPhone battery comes in to play. Sure, you can plug it in to a USB port, but unless your notebook is plugged in to a power source, then you are using up extra notebook battery life. Or, you could just use a Mophie Juice Pack.
The fact that there was never an official tethering plan for the iPhone has always been odd to us, since other AT&T smart phones have those plans ready from the get go. Let's hope this rumor rings true.
Read More

| TUAW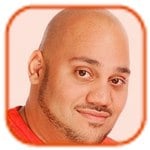 Posted by Andru Edwards Categories: Apple, Corporate News, Rumors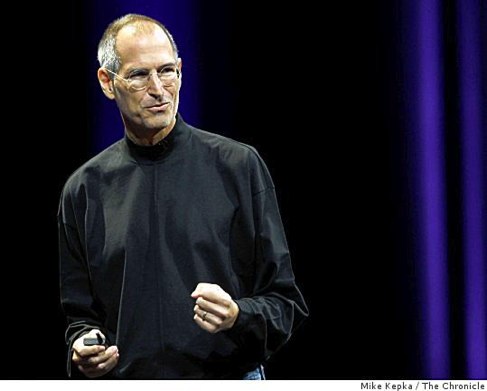 Steve Jobs has addressed his health, in detail, for the first time in a public venue this morning with a letter published by Apple. Since it was recognized that Steve had seemed to be losing a bunch of weight throughout 2008, many thought that either his cancer had come back, or that some other very serious affliction had caught up with him. Adding fuel to the fire was the news that Steve Jobs wouldn't be delivering the MacWorld 2009 keynote address, with Phil Schiller filling in instead. Many figured it meant Steve was preparing for an exit from his position as Apple CEO. In order to quell everyone's fears, Steve posted a note saying that he has been suffering from a hormone imbalance that had been "robbing" his body of the proteins it needs to remain healthy, and has recently begun treatment and is on the road to recovery. He also says that Phil is giving the MacWorld keynote so that he can spend the holiday season with his family, which is the first time in a decade that he is able to enjoy that pleasure.
We've posted the note, in its entirety, after the break. Give it a read - hopefully now we can finally put this Steve Jobs health issue to bed.
Click to continue reading Steve Jobs says he has hormone imbalance, isn't dying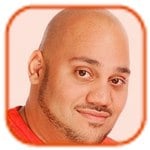 Posted by Andru Edwards Categories: Accessories, Apple, CES, CES 2008, Features, Home Entertainment, Microsoft, PC / Laptop, Video Games
The end of another year is upon us, and that means that our humble little tech video show, Bleeding Edge TV, is turning 3 years old. We figured we'd highlight the ten episodes that you guys watched most over the past year in this recap. We find it hilarious that the most watched video just happened to be the one where one of us willingly got tasered during CES, but hey, why should we be surprised? Aside from that, video games seemed to be popular, as well as some straight up hardware. Hit the jump for the full list.
Oh, and while you're at it, go ahead and check out the 10 most popular videos from 2007 as well.
Click to continue reading Top 10 most popular Bleeding Edge TV episodes of 2008
© Gear Live Inc. – User-posted content, unless source is quoted, is licensed under a Creative Commons Public Domain License. Gear Live graphics, logos, designs, page headers, button icons, videos, articles, blogs, forums, scripts and other service names are the trademarks of Gear Live Inc.