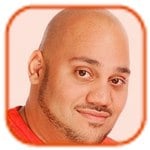 Posted by Andru Edwards Categories: Books, Free Apps,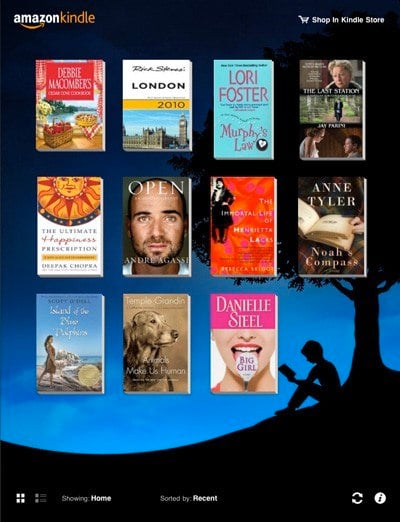 Just like the Barnes & Noble iPad app that we talked about previously, an Amazon Kindle app that is specifically made and formatted for the iPad is also on the way. The folks over at the New York Times were able to get a look at it, and it sounds fairly similar to what we saw from Apple with their iBooks app. You can control the speed of a page turn with your finger, and it has a couple of new ways for people to view their entire eBook library. One of those, above, shows books covers with a background of someone reading a book under a tree. The position of the sun in the background changes depending on the time of day, which is fairly cool.
We find the whole things with both B&N and Amazon rushing to get their eBook reader apps ready for the iPad to be very interesting. In a nutshell, the iPad is now the only mobile device that will let you read eBooks purchased from Apple, Amazon, or Barnes & Noble. All the other devices are tied to one store. Between the eBook stores, and apps like Instapaper, the iPad is prepped to be the most feature-rich eBook reader on the planet, and that doesn't even take any of its other features into account.
Read More

| NYT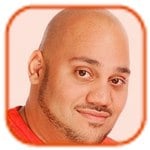 Posted by Andru Edwards Categories: Apple, Handhelds, Software,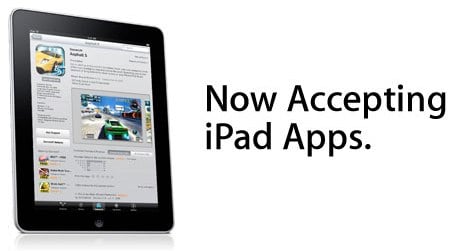 If you're an iPhone OS developer who has been hard at work on getting an app ready in time for the lainch of the iPad, now is the time to start polishing it up if you want Apple to consider it for inclusion for the grand opening of the iPad section of the App Store. Basically, just log in to iTunes Connect, submit your app, and you'll receive feedback on its readiness for the grand opening. We know, it's difficult to fully debug an app when you don't even have the actual hardware that you are developing for, so our guess is that Apple is running submitted code on actual iPads, and if things work nicely and the app is up to snuff, you'll be in. You've got until 5:00 PM PDT on March 27th to submit your apps.
Oh, and in case there was any doubt, yes; the iPad App Store will open the same day that the iPad goes on sale. April 3rd can't come fast enough.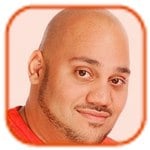 Posted by Andru Edwards Categories: Apple, Google, Rumors, Videos,
Those are some strong words, but if CNBC journalists and analysts are to be believed, the relationship between Apple and Google is so strained as they both compete to win in the mobile space that it has come to a point where "Steve Jobs simply hates Eric Schmidt." Hey, if that hared fuels the fire of innovation and competition, then it's the consumers who will walk away the winners in this battle. Amiright?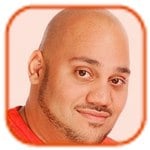 Posted by Andru Edwards Categories: Apple, Features, Videocasts,
When Apple introduced the latest generation of iMac to the world, and made it known that they were able to get that LED-backlit display up to 27-inches, we knew it would not only be a gorgeous machine, but it would pretty much be right up there with a low-end Mac Pro if specced out right. We immediately picked up one of the new 27-inch iMacs to put out theory to the test, but in the meantime, we've got an unboxing video for you that shows off the ridiculously huge Mac, as well as the little design tweaks and changes that Apple has made to the iMac line since the previous generation.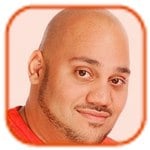 Posted by Andru Edwards Categories: Apple, Handhelds,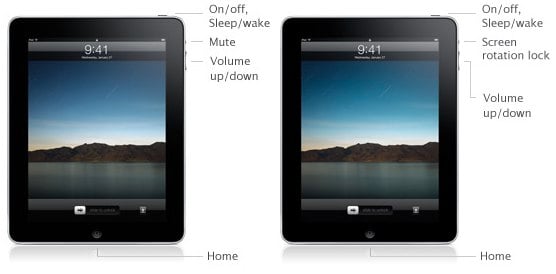 Looks like Apple has been hard at work making some final tweaks to the design and functionalist of the iPad. As you can see in the image above, previously there was a mute switch above the volume rocker, similar to what you'd find on an iPhone or iPod touch, but now that switch has been reassigned to provide a different function. It's not a quick way to enable and disable the automatic screen rotation when turning the device from landscape to portrait. Our thoughts on this one? Good move.
Don't forget, you can now pre-order your iPad.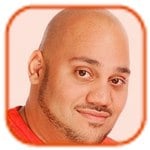 Posted by Andru Edwards Categories: Apple, Handhelds,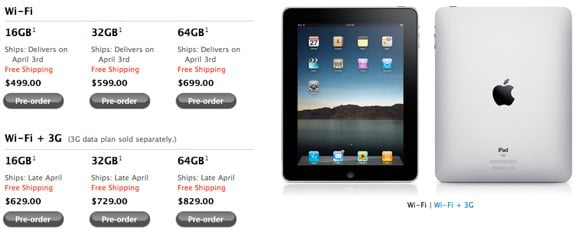 Just a quick heads up to any of you who want to get in on all that hot iPad action as soon as you possibly can. As of this morning, you can pre-order the Apple iPad, you know, their magical and revolutionary device, and have it delivered to your doorstep on April 3rd (although, if you pre-order the 3G version, that'll ship in late April.) If you are the more adventurous type, you can also head on over to your local Apple Store and pre-order there, and your iPad will be ready for pick-up there on April 3rd. Probably your best bet if you don't want to be sitting at home all day on a Saturday, waiting impatiently for UPS to show. Either way, get to it!
Read More

| Pre-order the iPad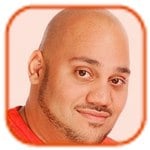 Posted by Andru Edwards Categories: Handhelds, Videos,
At CES 2010, Microsoft gave us a sneak peek at the Windows 7-based HP slate tablet device. We didn't get much info at all, but more has trickled out since then. However, now HP is taking an obvious jab at Apple and the iPad, having released the video above that shows off the slate tablet running Flash and Adobe Air, right on the device. Of course, the highlight here comes near the end, when the person playing with the HP Slate pulls up Hulu and begins watching content right on the device, something that the iPad can't do just yet (although we are hearing that Hulu is working hard to become iPad-compatible.) Hey, one thing the iPad has on the Slate? It has a solid launch date that is just a little over 3 weeks away.
Read More

| AppleInsider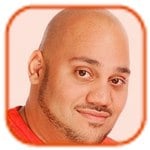 Posted by Andru Edwards Categories: Apple, Internet, Software,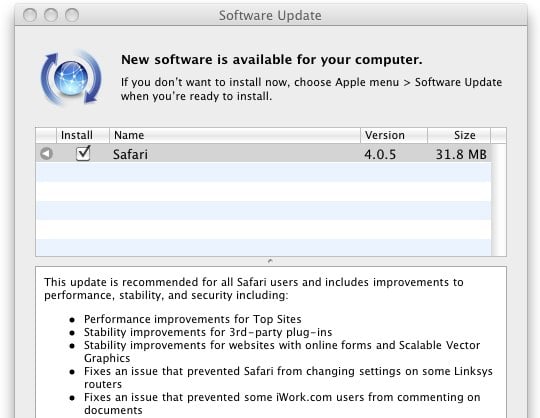 Apple just released an update to Safari 4, and you can download Safari 4.0.5 right now by firing up Software Update, or by simply hitting the Safari product page and downloading it there. According to Apple, you get a few performance and stability improvements (always a good thing,) as well as some bug fixes. Can't complain about any of that, right?
Oh, and if you are on OS X and run something like Saft, be sure to wait before installing the update, in case it breaks your plugins and add-ons.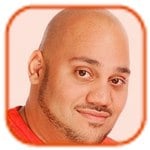 Posted by Andru Edwards Categories: Apple, Handhelds, Software, Videos,
Our pal Robert Scoble sat down with Anup Murarka, the Director of Technology Strategy and Partner Development for the Flash platform, and asked him about his thoughts on the perception that Steve Jobs has been giving to the press and consumers regarding Flash. You know, thinks like that it is a battery killer, crashes all the time, etc. Anup talks about Flash being implemented on mobile devices, their public bug tracker, and the significant enhancements in Flash 10.1 that seem to be overlooked.
It all sounds good, but still, don't expect to see Flash running on your iPad anytime soon.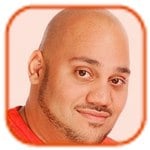 Posted by Andru Edwards Categories: Apple, PC / Laptop, Rumors,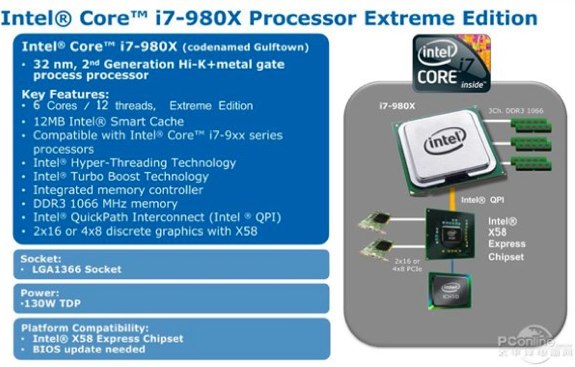 The boys over at ZDNet are reporting that they've been hearing whispers that Apple is set to debut an overhaul to the Mac Pro professional desktop line, packing in a six-core Intel Core i7-980x processor, as soon as this coming Tuesday, March 16th. They're saying it should have a 3.33GHz 6 core/12 thread processor (that goes to up 3.6 GHz with TurboBoost,) 32nm architecture, and Socket LGA1366 130W TDP. In a nutshell, throw this chip into a Mac Pro with some updated internals, and you have one hell of a machine.
Read More

| ZDNet

© Gear Live Inc. – User-posted content, unless source is quoted, is licensed under a Creative Commons Public Domain License. Gear Live graphics, logos, designs, page headers, button icons, videos, articles, blogs, forums, scripts and other service names are the trademarks of Gear Live Inc.