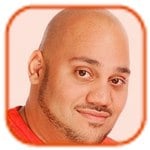 Posted by Andru Edwards Categories: Apple, Cell Phones, Handhelds, Rumors

WWDC 2010 kicks off in just a few minutes, and our pal Robert Scoble just posted a hot rumor regarding today's iPhone announcement. He was told that Apple will be showing off video editing on the iPhone that would blow us all away. We are pretty sure that the iPhone will record high definition video for the first time, but now we are curious about what we will be seeing as it pertains to editing on the device. We will find out shortly!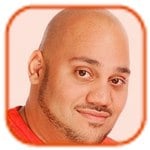 Posted by Andru Edwards Categories: Apple, Editorial, Features, Handhelds, Wireless / WiFi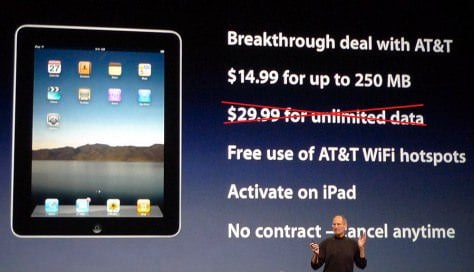 After having a couple of days to let the absolutely ridiculous bait-and-switch that AT&T just pulled on Apple's iPad 3G customers sink in, I've come to the conclusion that one, or both, of these companies needs to do something for the customers that just got screwed.
In a nutshell, when Apple announced the iPad, there was the Wi-Fi-only version, and there was the 3G version. The big draw with the 3G model was that it had a very reasonable unlimited data plan for $29.99 for 30 days of access. You could start and stop at any time, no contract required. Let's not fool ourselves here—this plan was a major selling point for the 3G iPad. However, in just three days—just a little over a month after the iPad 3G went on sale—that unlimited plan goes away and is instead replaced with a $25 plan that allows you just 2GB of data. A true bait-and-switch if we've ever seen one.
Click to continue reading How Apple and ATT can fix the iPad 3G pricing bait-and-switch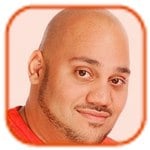 Posted by Andru Edwards Categories: Apple, Cell Phones, Handhelds, Internet, Rumors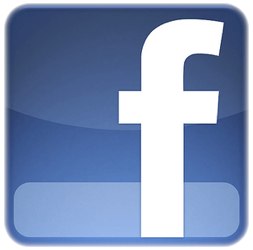 Looks like Facebook will be readying video chat on their service, similar to what Google has done with Google Chat within Gmail. Even cooler, though, is that an eagle-eyed developer just sent us information saying that he found code within the latest iPhone OS 4.0 beta that suggests that this video chat service will be embedded into the iPhone software, ready for use by the next iPhone (iPhone HD? iPhone Pro?) Of course, take this info with a grain of salt. As we all know by now, the upcoming iPhone will have a front-facing camera, which is perfect for video chatting with others who also have the device. Even more interesting, though, is that since it is tied to Facebook, you should—in theory-be able to video chat with users of other phones that have front-facing cameras (like the Sprint EVO 4G) if they also build in the Facebook video chat service.
Now this all sounds great - but we seriously hope that video chatting isn't limited to Facebook contacts. Let's bring iChat to the iPhone, finally.
[Thanks, Jason!]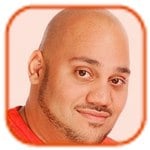 Posted by Andru Edwards Categories: Apple, Cell Phones, Corporate News, Handhelds, Wireless / WiFi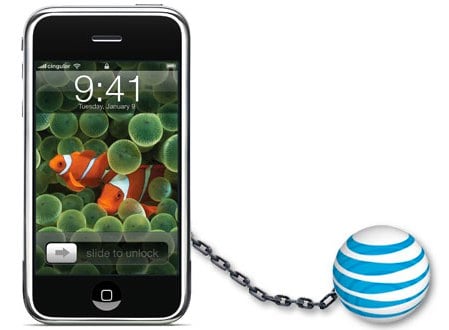 So, earlier we told you all about the new AT&T data plans, and mentioned that if you were currently on an unlimited plan, you could keep it, and AT&T will just consider you grandfathered in. Now here is where it gets interesting—after three years, AT&T has finally announced a tethering plan for the iPhone, which will go live with iPhone OS 4.0 is released. The thing is, if you wanna use it, you must leave your unlimited data plan behind, even though the tethering cost is an extra $20 per month. Instead, you have to move to the DataPro plan, which is $25 per month for 2GB of data, and $10 for each additional gigabyte of data used if you go over.
Now, read that again. AT&T is going to charge you $20 for the privilege of tethering. That $20 doesn't get you any extra data usage—you are still relegated to the 2GB of data that you get from your $25 per month. In other words, AT&T is charging you a fee to use the data you already paid for. That is completely ridiculous. If you pay $25 for 2GB of data, and blow through all 2GB on your iPhone, that is cool with them. However, if you pay $25 for 2GB of data and blow through it while tethered to your computer, they expect you to pay an extra $20, even though on their end, you've used 2GB of data—no more, no less—in both scenarios.
This is obviously asinine to anyone on the outside of AT&T looking in. The fact that AT&T wants to charge you an extra fee just because you want to use the data that you;ve already paid for in a certain way just screams that they don't understand true customer service. If you are grandfathered in with unlimited usage, they won't allow you to pay the $20 tethering fee. If you switch so that you can tether, the fee is just there to make them more money—and you can never go back to your unlimited plan once you leave it.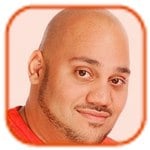 Posted by Andru Edwards Categories: Apple, Handhelds, Wireless / WiFi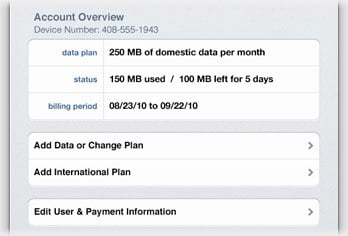 Yeah, so, alongside the sweeping changes that AT&T has made to their data plans comes news that the much-hyped unlimited iPad 3G data plan is ending on June 7th, just 38 days after the iPad 3G went on sale. Honestly, we don't even really see what the point of all the ype was, since you just know that AT&T spent some time going over the details on how their new plans would work. This one almost feels like a bait and switch. We picked up a 3G iPad and have yet to sign up for a data plan. We just wanted to 3G option just in case, with the knowledge that if we needed unlimited 3G in a pinch, it would be there. However, that is no longer the case.
iPad owners will instead get the same DataPro plan option that all other data users on AT&T get—that means you get 2GB of data for $25. If you run out of data, you pay another $10 for each addition gigabyte of data used. The changes go into effect on June 7, but if you're a current subscriber to the $30 per month unlimited plan, you can keep it. Just don't let it lapse, because you won't get it back.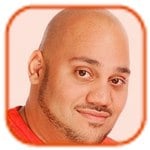 Posted by Andru Edwards Categories: Apple, Cell Phones, Handhelds, Household, Product Reviews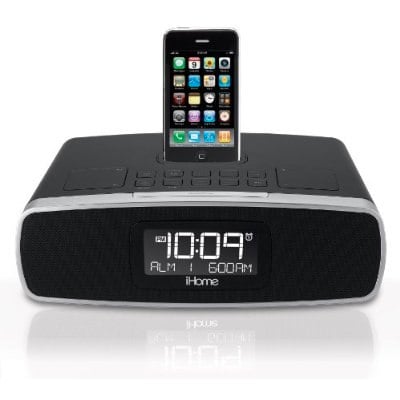 iHome has been synonymous with iPod and iPhone alarm clocks for years now, and they recently released their new iP90 dual alarm clock system for the Apple devices. If you're an owner of an iPhone or iPod and you are looking for your next clock radio, should the iP90 be your next purchase? At $99.99 (or $85.30 on Amazon) it isn't an impulse buy. Journey with us as we review the iHome iP90 after the break for our thoughts.
Click to continue reading iHome iP90 iPhone and iPod Dual Alarm Clock review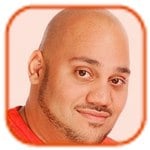 Posted by Andru Edwards Categories: Apple, Corporate News, Handhelds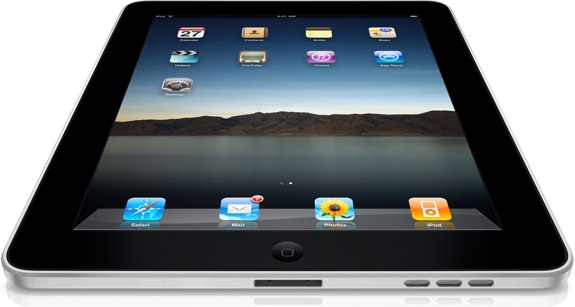 Any way you slice it, the fact that Apple has been able to put an iPad into the willing hands of 2 million customers in just under two months time is pretty amazing. For the record, the iPad is selling faster than even the iPhone did when it launched.
"Customers around the world are experiencing the magic of iPad, and seem to be loving it as much as we do," said Steve Jobs, Apple's CEO. "We appreciate their patience, and are working hard to build enough iPads for everyone."
We can definitely attest to the fact that iPads are hard to find at Apple Stores and Best Buys, but if you really need to get one, and money isn't an issue, there are plenty of people buying and reselling them on eBay and Craigslist for ridiculous amounts of money. Just for reference, it took Apple 28 days to sell the first million iPads, and another 31 to sell the second million.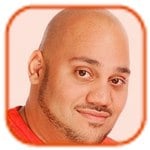 Posted by Andru Edwards Categories: Apple, Corporate News, Microsoft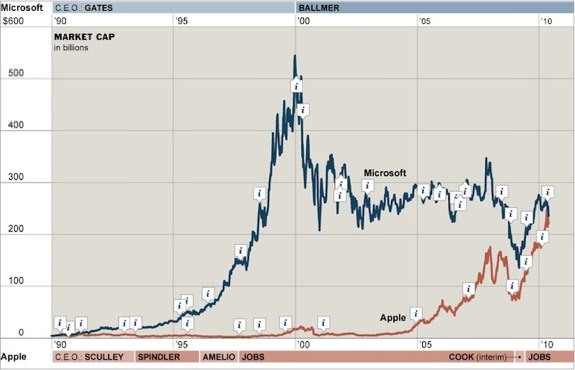 Yesterday, for the first time ever, Apple, Inc. surpassed Microsoft in market capitalization, making Apple the most valuable tech company in the US, and the second-largest in the country, behind Exxon Mobil. We've gotta say, we're surprised and very interested in how all this went down. I mean, Microsoft just makes so many more products than Apple does, so much more software, and even has the wildly popular Xbox gaming division to boot, and all the software income that comes along with that platform. Yet, here we are. The company with the wildly popular iPhone and iPad devices and simple product line has bested the juggernaut. One point of interest in the graph above—notice the trend Microsoft had when Bill Gates was at the helm, followed by what happened when Steve Ballmer took over. Scary.
Read More

| NY Times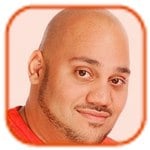 Posted by Andru Edwards Categories: Apple, Cell Phones, Handhelds, Rumors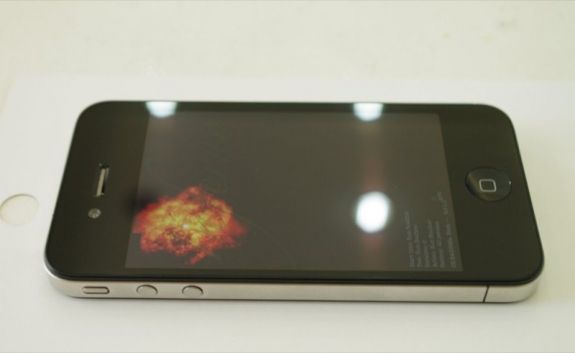 We've seen all the iPhone Pro leaked shots, and so we all know that the thing is coming. At&T has given further credence to the most leaked phone in history, as they've notified employees that the next iPhone will launch in June. According to BGR, they've heard the same, and they are saying that it won't even be that late into the month of June. We like it, and we know Apple wants to get this thing out the door—but we haven't even seen it go through FCC approval yet.
Read More

| BGR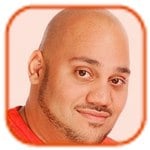 Posted by Andru Edwards Categories: Apple, Handhelds, Hot Deals

So the iPhone 3G has been discontinued, and now Wal-Mart has gone and lowered the price of the iPhone 3GS down from $197 to $97—a full $100 drop. The change gives credence to the rumor that Apple will be dropping the price of the iPhone 3GS to $99 with two-year contract, and that the 3GS will take the place of the 3G as the entry-level iPhone device. As we stated previously, we thought it would behoove Apple to keep the 3G around as the free with contract phone, then use the 3GS as the $99 device, and finally use the iPhone Pro as the flagship model. We think that would be a good price structure to take on Android, but hey, we aren't Apple—let's see where this all ends up.
In the meantime though, as enticing as a $97 iPhone 3GS might sound, just wait to see what gets announced at the WWDC 2010 keynote first, m'kay?
Read More

| Wal-Mart

© Gear Live Inc. – User-posted content, unless source is quoted, is licensed under a Creative Commons Public Domain License. Gear Live graphics, logos, designs, page headers, button icons, videos, articles, blogs, forums, scripts and other service names are the trademarks of Gear Live Inc.