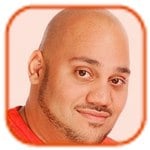 Posted by Andru Edwards Categories: Apple, Cell Phones, Handhelds, Software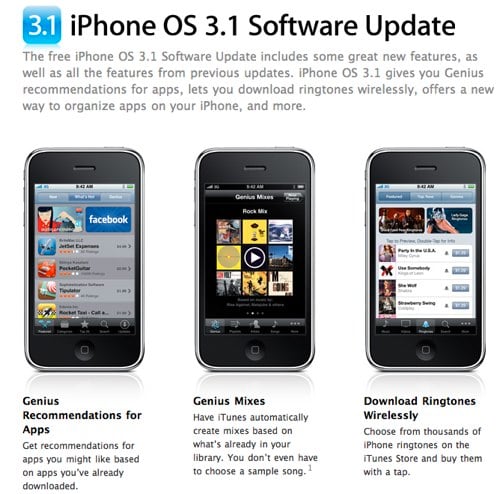 Amidst all the other Apple news from today's "It's Only Rock and Roll" music event is the fact that iPhone OS 3.1 (or, technically, 3.1.1) is now available. With it comes things like support for Genius Mixes, pre-cut ringtone downloads at $1.29 a pop, app organization support in iTunes 9, and Genius recommendations for apps. There's also a bunch of polish, bug fixes, and ease of use features as well. Just connect your iPhone or iPod touch and check for an update.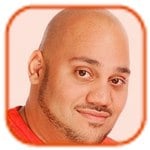 Posted by Andru Edwards Categories: Apple, Music, Portable Audio / Video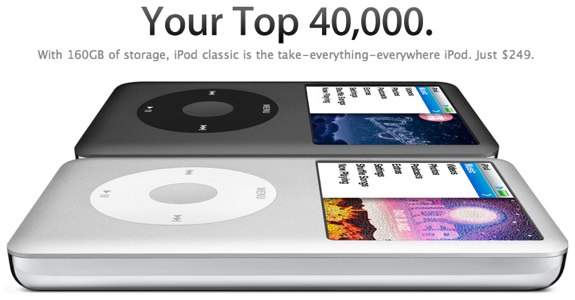 The rumors were heavy that Apple would be axing the iPod classic since it's the iPod that moves the least number of units across the product line. If that happened, it would have truly been the end of an era, but thankfully, the iPod classic remains alive and well. Not only that, but Apple has increase the storage on the classic from 120GB to 160GB while maintaining the same thin profile. Very nice.
You can pick up the 160GB iPod classic for $249.
Read More

| iPod classic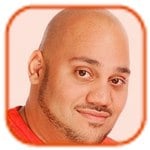 Posted by Andru Edwards Categories: Apple, Corporate News, Videos
Steve Jobs returned to the stage at today's Apple "It's Only Rock and Roll" music event, and received a standing ovation. He took a moment to talk about the liver transplant that he had a few months ago, and encourages people to consider becoming an organ donor. Welcome back, Steve!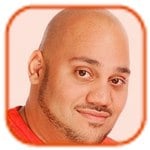 Posted by Andru Edwards Categories: Apple, Cameras, Portable Audio / Video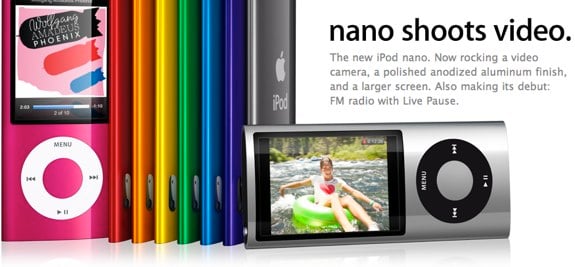 The iPod nano got a very welcome upgrade today, with Apple integrating a camera into the device, making it the first (and only - sorry iPod touch) iPod with a built-in camera. On the lower left on back of the iPod nano sits the camera, along with speaker and microphone. The iPod nano only records video, so it doesn't take still images, and those videos are recorded at 640x480 in H.264 up to 30fps with AAC audio. There are also 15 video effects you can apply, like Black and White, Film Grain, Thermal, X-Ray, and more.
Also making the iPod nano unique is the addition of an FM tuner, again, a first for the iPod line. Apple has even included a feature they call Live Pause, which lets you pause radio, and continue listening later. It holds a buffer of up to 15 minutes. You'll also find a pedometer in the new nano, which works together with the built-in Nike+ integration, and a new, larger 2.2-inch screen - up from 2-inch on the previous model. We've got videos after the break that show off the iPod nano video camera, Genius Mix, and FM radio features.
The fifth generation iPod nano is available now at $149 for the 8GB model, and $179 for the 16GB version, and they come in nine new colors.
Click to continue reading iPod nano 5G: Shoots video, FM tuner with Live Pause, Pedometer (with videos!)
Read More

| iPod nano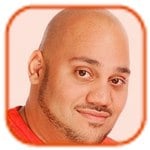 Posted by Andru Edwards Categories: Apple, Handhelds, Music, Portable Audio / Video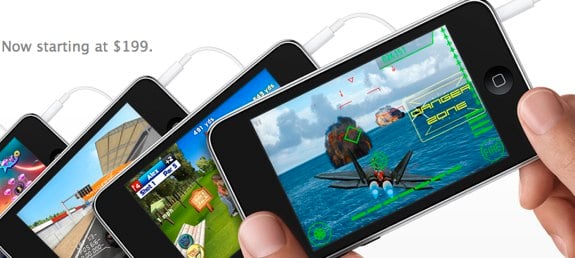 Apple has just announced the third generation of the iPod touch at their "It's only Rock and Roll" event this morning. The first order of business is that the 8GB iPod touch is now just $199. In addition, the 32GB model will now sell for $299, and the newly announced 64GB model (which I am drooling over) will sell for $399. The iPod touch has hit that magical $199 price point, and based on that, we think Apple can expect sales to shoot even higher.
The new touches also have iPhone 3GS innards, since they support OpenGL 2.0, which means games will look and perform even better.
The negative? No camera. That is the one thing we were hoping to see added to the touch, and it didn't happen. Oh well, there's always next year.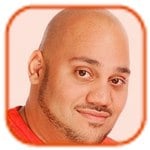 Posted by Andru Edwards Categories: Apple, Music, Software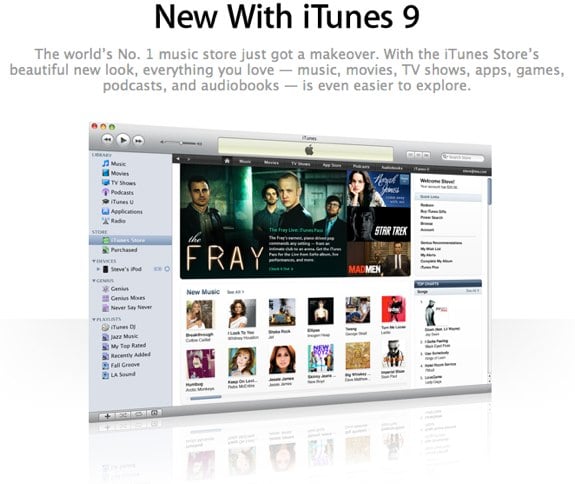 iTunes 9 details have slipped out just a tad bit early, and we've got the details for you. The main attraction here seems to be a completely redesigned and optimized iTunes Store. Navigation has been made a heck of a lot easier, and there is even a new full window display that allows you to browse the iTunes Store in full screen. Seems silly, but hey, why not?
There are also new preview mechanisms that let you preview content from anywhere, just by rolling over it with your mouse.
iTunes LP is a new addition to the iTunes experience, which Apple describes as a "gorgeous, immersive digital version of select albums." Basically, while listening to an album, you can also get animated lyrics, liner notes, performance videos, photos, and more. We have to see it in action, but it sounds an awful lot like the Zune Now Playing feature.
There are now iTunes Extras. When you rent a digital movie, you get the movie, plus extras. Typically, you would only get to view special features on a DVD. Now iTunes brings you cast interviews, deleted scenes, photo galleries, and more.
Aside from these new features, iTunes also picks up some nice syncing enhancements. You can now arrange how you want apps to appear on your iPhone and iPod touch right in iTunes, and sync those right over. There is also a much more powerful syncing mechanism for all the other content (like, sync just these Faces for photos, sync all of this artist, etc.)
There's also a new feature called Home Sharing, which lets you actually move content around from up to 5 computers in your home, rather than just being able to stream between them. iTunes 9 will be available very shortly.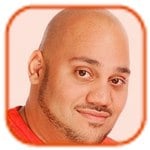 Posted by Andru Edwards Categories: Full Episodes, Gizmatic, Apple, Features, PC / Laptop, Podcasts, Software, Videocasts, Videos
A few days ago, we hit you with our Snow Leopard Review, and interspersed some videos into it. We admit, 2000 words may have been a bit much, and a bunch of you wrote in asking for one video review. Well, we've stitched together some of the Snow Leopard videos we've done, and put them all in one for a Snow Leopard video review. Mind you, this isn't a full review of the entire operating system. Instead, we take a look at four or five new things that you, as a user, will see as new, different, or enhanced. In this video we look at the Finder, Expose, Dock Expose, Stacks, and a comparison between Quicktime X and Quicktime 7.
We hope you enjoy it, but if you just want our quick opinion - go ahead and pick up Snow Leopard. It's worth it. In fact, you can pick up Snow Leopard at a discount on Amazon, saving yourself even more cash off the already inexpensive price: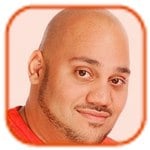 Posted by Andru Edwards Categories: Apple, Cell Phones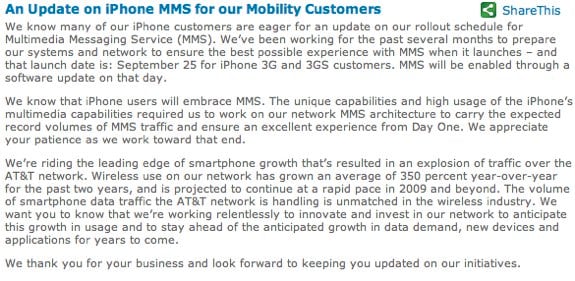 It's official, MMS is coming to the iPhone 3G and 3GS on September 25th, according to AT&T. For those keeping track, that pushes the promise of "late summer" back to "early fall" since technically, summer ends on September 22nd. On the surface, it seems like not such a big deal, but it is just another straw that is being added to the camel's back as it pertains to AT&T. Many suspected that MMS would go live on September 9th, alongside the Apple iPod event scheduled for that day. Hey, better late than never, right?
Read More

| AT&T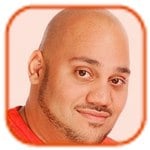 Posted by Andru Edwards Categories: Apple, Internet, Software
Oddly enough, amidst all the tweaks, fixes, and refinements in Snow Leopard is an old version of the Adobe Flash Player. Specifically, the version of Flash Player that is included in Snow Leopard is 10.0.23.1. Problem is, the newer 10.0.32.18 includes fixes for a few security holes that, we assume, you'd prefer weren't left on your system. If you're running Snow Leopard and haven't upgraded Flash yet, head on over to the Flash Player download page to take care of it.
Read More

| Adobe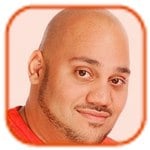 Posted by Andru Edwards Categories: Apple, Features, Software, Videos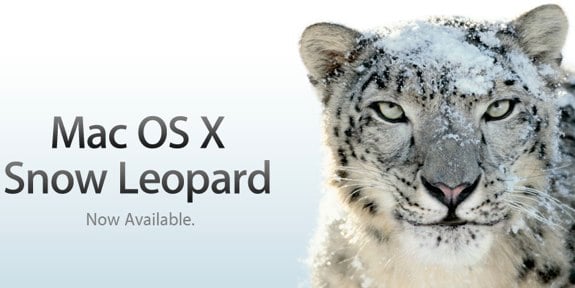 Mac owners, the time for upgrading is upon as, as Mac OS X 10.6 Snow Leopard is now available on a worldwide basis. If you didn't know that there was a new operating system from Apple today, we wouldn't blame you, because it's kind of been released without much fanfare. You see, Snow Leopard is all about fine tuning, refining, and improving upon OS X 10.5 Leopard. It's a makeover that, at first glance, seems underwhelming because the majority of the changes occur "under the hood" so to speak.
So, what can you expect? Well, if you've used an iPhone 3G and an iPhone 3GS, think of it in those terms. They are really pretty much the same product, but the 3GS is much snappier, and has a couple of new features that the 3G doesn't have, namely a better camera and a compass. Comparing Snow Leopard to Leopard is similar - you get speed, things feel faster, and potential is unlocked for the future, because there are some cool things that third-parties can tap into now.
Not everything is under the hood, though. You will see a few UI tweaks, like Dock Expose, right-click dock menus, Finder icons, and the like. We will cover all of those in more detail, but again, that isn't the focus here. If you are underwhelmed right now, read on, because there is a lot to be excited about. At the very least, though, understand that upgrading to Snow Leopard will cost you just $29. Now that we have your attention, let's move on. We've got videos for you, after the break.
Click to continue reading Mac OS X 10.6 Snow Leopard Review (with video!)
© Gear Live Inc. – User-posted content, unless source is quoted, is licensed under a Creative Commons Public Domain License. Gear Live graphics, logos, designs, page headers, button icons, videos, articles, blogs, forums, scripts and other service names are the trademarks of Gear Live Inc.