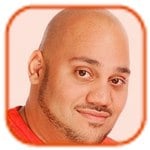 Posted by Andru Edwards Categories: Accessories, Apple, Cell Phones, Handhelds, Rumors,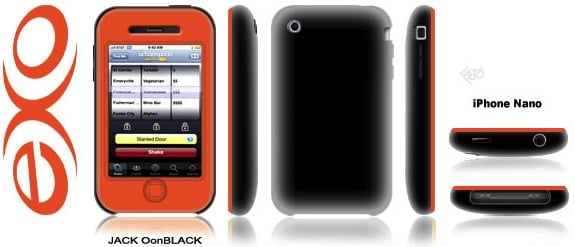 iPhone nano. Get ready for the iPhone hype to start again, if the case design by Xskn is to be believed. Oh, wait, did we say design? We meant the iPhone nano case that Xskn started selling today. If you are unfamiliar with XSKN, they are the company that Steve Jobs referred to earlier this year during a keynote, where he mentioned that some manufacturers leak things before the company gets to announce them. Back then it was their iPhone 3G case, and it was dead on. With MacWorld 2009 just around the corner, could we be introduced to a new, smaller, and cheaper iPhone? Time will tell.
Read More

| XSKN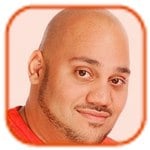 Posted by Andru Edwards Categories: Apple, Cell Phones, Handhelds, Rumors,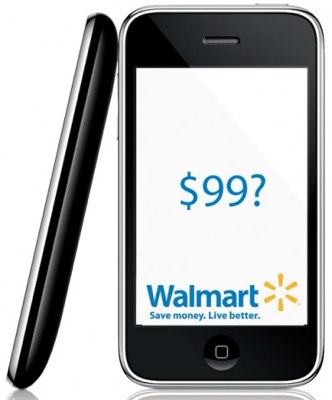 Now remember, this is a rumor, but our friends over at the Boy Genuis Report are saying that they are hearing rumblings that the iPhone will be hitting Wal-Mart soon, and the price is going to be $99 a pop. Now, we've heard these Wal-Mart and iPhone rumors before, and we are almost certain that the iPhone will be hitting your local Wally World soon. However, the word here is that you'll be able to pick up a 4GB iPhone, something that hasn't been around for quite a while, for a Benjamin. Yeah, you lost out on the storage space, but seriously, this is Wal-Mart, and it's a $99 iPhone. Expect updates on this one as soon as we hear more.
Read More

| Boy Genius Report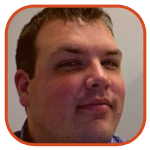 Posted by Aaron Zollo Categories: Apple, PC / Laptop, Rumors,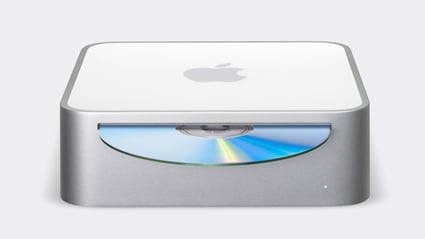 The Mac mini has had a good run, but it sounds like Apple has decided to give the mini the ax. The smallest and cheapest Mac is no longer shipping or available for order, according to a couple large retailers in Europe say Gizmodo. Apple has a large financial call taking place today in which the mini is expected to get cut from the Mac lineup. Lets hope this is in preparation for an upcoming Mac mini (Mac nano?) at January's MacWorld Expo as many suspected the mini to get a makeover, not a going away present.
The Mac Mini is still available on the Apple store, so you may want to get it now if you were thinking it over.
Read More

| Gizmodo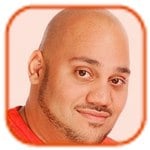 Posted by Andru Edwards Categories: Apple, Cell Phones, Handhelds, Rumors,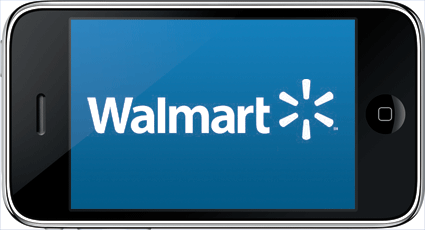 You know, as much as we aren't fan of Wal-Mart, we understand that it helps get products out to the masses. The latest rumor has Wal-Mart selling the iPhone 3G during the lead-up to this years Black Friday. This would make Wal-Mart the second big box retailer in the US to carry the iPhone, with the first being Best Buy. As is the policy with Best Buy, AT&T, and the Apple Store, we'd expect that you would have to activate the iPhone at Wal-mart.
If this rumor proves true, we expect a lot more iPhone 3Gs to be sold this holiday, and by that, we mean even more than the enormous amount that we had already predicted. Hey, AT&T, would you mind beefing up your 3G access a bit more? It's gonna get crowded.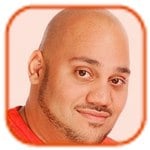 Posted by Andru Edwards Categories: Apple, Portable Audio / Video, Rumors,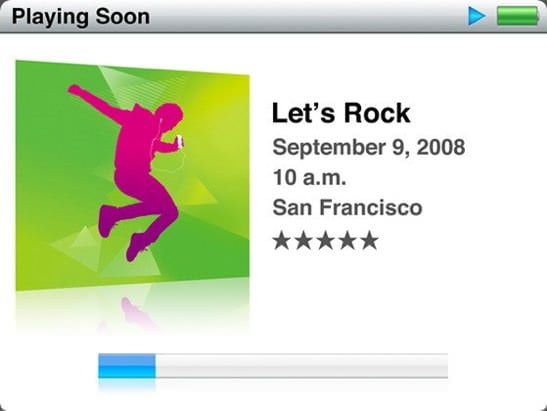 Well, what do you know? Looks like that Apple event that Kevin Rose speculated about a couple of weeks ago is finally official. This morning, Apple sent out notification of their next event, titled "Let's Rock", is set for September 9th. Now, looking at the graphic, we think it is pretty clear that this one is going to be focused on iPods. Apple is notorious for refreshing their portable media player line in September (heck, last September was when the iPod touch was announced) for the whole back-to-school and holiday vibe.
While we expect to see new models across the board, word on the street is that the iPod nano and iPod touch will be the ones to pay attention to this time around. That is, unless, you are like me and have tons of media that you want with you at all times. If that is you, then you are with me in hoping we see something akin to a 250GB iPod classic. Aside from that, though, some surprises would be nice. I know I've been asking for it for years now, and this probably isn't the appropriate place to announce it, but I sure as heck would just love it if Apple would also give us a new Cinema Display. Could happen, right? Yeah, I didn't think so either.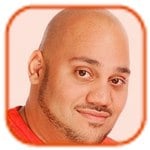 Posted by Andru Edwards Categories: Apple, PC / Laptop, Rumors, Software,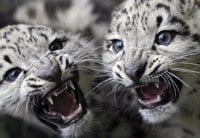 So, word on the street now is that Apple will be unveiling Mac OS X 10.5.6
10.6 in a mere five days at WWDC. Based on the fact that Steve Jobs said that they wanted to get back on track to releasing just about yearly, I started asking people if they thought the successor to Leopard would show up next week, and they all scoffed as if I were some sort of lunatic. Well, now with the reports that TUAW and Ars have receive, it appears that my hunch was correct. Oh, and what will the successor be named? We all know Apple likes to stick with the cats for OS X, and it appears that this time it is going to be "Snow Leopard." You see, this release is all about tightening up speed, stability, and security - not so much about dazzling new features like Time Machine. See? They want to take Leopard, and make it white as snow. That's almost as cute as an iPod nano…
We look to Monday to see what Steve brings us.
Read More

| TUAW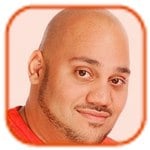 Posted by Andru Edwards Categories: Apple, Broadband, Cell Phones, Handhelds, Rumors,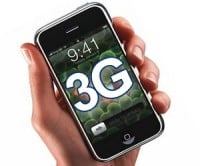 We've all been expecting Apple to release a 3G version of the iPhone at some point during this year. It turns out, it may be coming sooner rather than later. Ken Dulaney, analyst for Gartner, is saying that he has heard from sources over in Asia that Apple has placed an order for 10 million 3G iPhones. Even more interesting is that these would be 10 million on top of the current 10 million that Apple hopes to sell of the current iPhone version in 2008. If this is true, we'd expect to hear about it within the next few months. Maybe around the time that the iPhone 2.0 firmware upgrade is released, hmm?
Dulaney also mentioned that the 3G version of the iPhone may use an OLED screen, which would result in an improvement in battery life. Hey, if Apple went with EDGE for the current iPhone due to battery issues, it would make sense that in their leap to 3G, they'd try and conserve as much battery life as possible, right?
While we won't know for sure when we will see a 3G model of the iPhone, I personally believe it is a safe bet that we will be seeing one within the next few months. The iPhone is nine months old, and while it is still a marvel, 9 months is a long time to go in the cell phone industry without seeing an upgrade. Apple also knows that 3G is a glaring omission from the current model. After all, there was a collective groan heard around the tech world when it was introduced back at MacWorld 2007 due to it's lack of 3G. Even 14 months ago it was a huge letdown. Too much time has passed since then.
Bottom line, if you are in the market for an iPhone, but aren't in the "need to have it now" mindset, you may want to wait a while.
Read More

| iPod Observer via MacRumors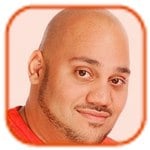 Posted by Andru Edwards Categories: Apple, Portable Audio / Video, Rumors,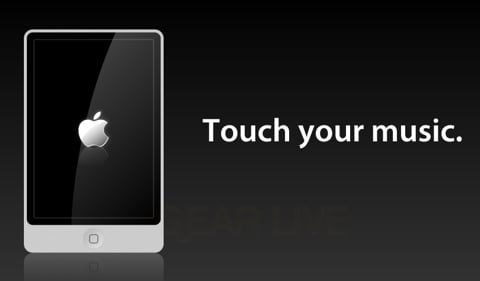 Ah, yes, another Apple event is nigh, and that normally means the email tips start flooding in. Case in point, this image of the "iPod touch". Our immediate thought? Clever mockup…after all, it would make sense that Apple continues to make all their products have a similar look and feel. This iPod touch has a striking resemblance to the newly redesigned iMac that Apple released earlier this month. What do you think? Will we be seeing something like this - an OS X-based touchscreen iPod - from Apple tomorrow?
© Gear Live Inc. – User-posted content, unless source is quoted, is licensed under a Creative Commons Public Domain License. Gear Live graphics, logos, designs, page headers, button icons, videos, articles, blogs, forums, scripts and other service names are the trademarks of Gear Live Inc.