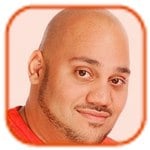 Posted by Andru Edwards Categories: Apple, Displays, Rumors,

If you've been waiting to pick up a new 30-inch Apple Cinema Display, but were waiting until Apple released an LED-backlit version, there may be hope for you yet. Now, we don't want to get your hopes up too much, but from the looks of things, the 30-inch Cinema Display have been pushed back. Typically, they would ship within 24 hours, but as of today, it is showing a 5-7 business day wait. Historically, when there is a large and sudden shipping delay like that, we've seen a product refresh follow soon thereafter. Now that Apple has worked out the 27-inch iMac LED display issues, maybe it's finally time that the 30-inch display gets update (or replaced with a standalone LED-backlit 27-inch Cinema Display.)
Read More

| Apple 30-inch Cinema Display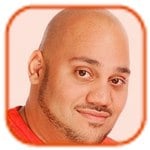 Posted by Andru Edwards Categories: Apple, Cell Phones, Features, Handhelds,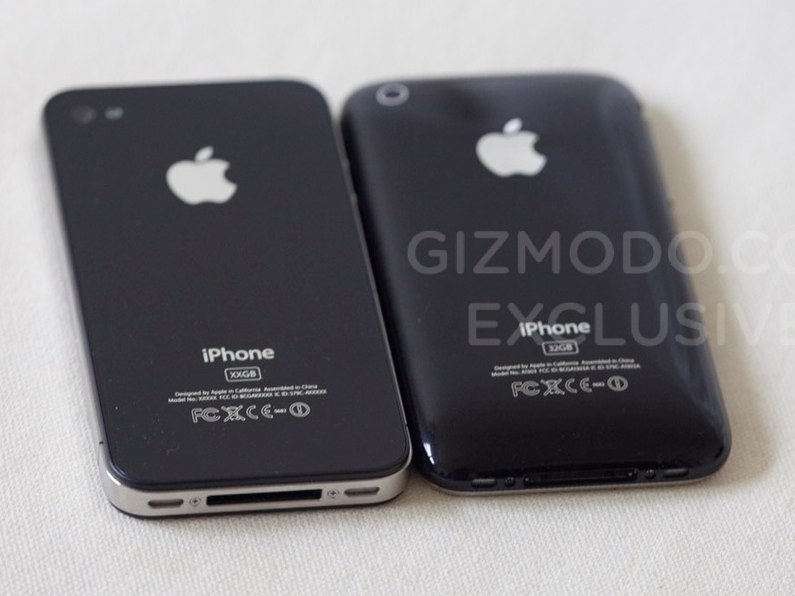 Okay, we just hit you with the low-down on the iPhone HD being leaked and given a spec breakdown by Gizmodo, but how's about we give you a look at the new device when compared against the current iPhone 3GS? Of course, this may not be the actual, final look for the iPhone HD - but it is an Apple prototype, and it is mid-April, so we'd have to say this is near-final.
What are your thoughts on the design approach that Apple has taken to the next iPhone?
Read More

| Gizmodo
Gallery: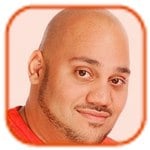 Posted by Andru Edwards Categories: Apple, Google, Rumors, Videos,
Those are some strong words, but if CNBC journalists and analysts are to be believed, the relationship between Apple and Google is so strained as they both compete to win in the mobile space that it has come to a point where "Steve Jobs simply hates Eric Schmidt." Hey, if that hared fuels the fire of innovation and competition, then it's the consumers who will walk away the winners in this battle. Amiright?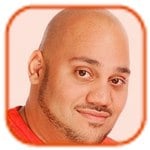 Posted by Andru Edwards Categories: Apple, PC / Laptop, Rumors,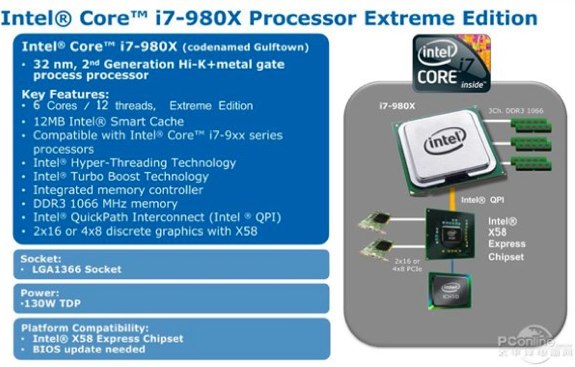 The boys over at ZDNet are reporting that they've been hearing whispers that Apple is set to debut an overhaul to the Mac Pro professional desktop line, packing in a six-core Intel Core i7-980x processor, as soon as this coming Tuesday, March 16th. They're saying it should have a 3.33GHz 6 core/12 thread processor (that goes to up 3.6 GHz with TurboBoost,) 32nm architecture, and Socket LGA1366 130W TDP. In a nutshell, throw this chip into a Mac Pro with some updated internals, and you have one hell of a machine.
Read More

| ZDNet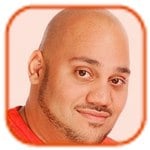 Posted by Andru Edwards Categories: Apple, Home Entertainment, PC / Laptop, Rumors,

We've think that it's a travesty that the only Apple product to sport an HDMI port has been the Apple TV, especially when you consider that the Mac mini is pretty much the best Mac to have connected as a permanent part of your home theater setup. Well, it looks like that could possibly be changing with the next Mac mini refresh, is AppleInsider sources are to be believed. They're saying that there are prototype HDMI-based Mac minis floating through the normal channels within the company, and one or more of them are based on the NVIDIA MCP89 chipset, which would mean that the mini would stay on the Core 2 Duo architecture rather than moving on to the newer Core i3, i5, i7 processors if that doesn't change. Of course, this is all rumor for now and there's no release date or any other official info on the HDMI mini, so take this all with a grain of salt.
Read More

| AppleInsider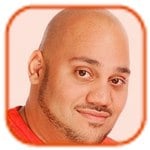 Posted by Andru Edwards Categories: Apple, Handhelds, Home Entertainment, Internet, Rumors,

When Apple introduced the world to the original iPhone, YouTube wasn't part of the equation, but in the weeks leading up to launch, Steve Jobs revealed that YouTube would in fact have a dedicated app built right in to the iPhone and that the company had started the task of re-encoding their videos to H.264 format, which plays nice with the device. Fast-forward to today, and we are hearing similar rumblings as it pertains to Hulu and the iPad.
The biggest complaint we are hearing about the iPad is that it lacks Flash support, which means that a device that seems to be perfect for watching videos on Hulu, has no way to actually accomplish that task. However, it seems that Hulu is already hard at work on an iPad-compatable version of the site. Now, we don't know if this is actually going to be a Hulu app, similar to what YouTube has on the iPhone, or if Hulu is simply switching up it's Flash player and adding support for HTML5. The nice thing here is that Hulu has been using H.264 compression in their videos since the beginning, so the only real change that needs to be made to be iPad-compatable is to allow videos to be played outside of the Flash player, and HTML5 solves that perfectly.
At this point, we wouldn't be surprised if a week or two prior to the launch of the iPad, Apple let's us know that USA-based iPads will ship with Hulu supported from day one.
Read More

| TechCrunch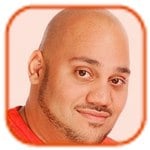 Posted by Andru Edwards Categories: Apple, Cell Phones, Handhelds, Rumors,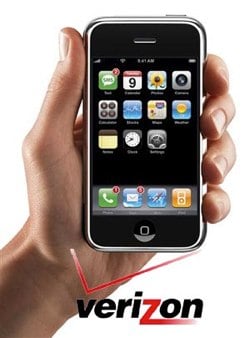 Gotta love those analysts, as they're always good for stirring the rumor mill - this time it's BusinessWeek reporting claims that Apple will likely be ending it's exclusive relationship with AT&T in order to bring the iPhone to all major US carriers. According to Tim Horan, telecommunications analyst at Oppenheimer & Co., T-Mobile USA should have the iPhone available this summer (whatever the follow-up to the iPhone 3GS turns out to be,) with Verizon and Sprint getting the goods this fall. Even Clearwire will be able to get in on the action, as they are expected to get the iPhone sometime in 2011. Of course, AT&T has been the exclusive carrier of the iPhone since it launched in June 2007.
Of course, Apple has the perfect opportunity to announce changes like this if they'd like, as they've got what many are predicting to be a colossal Apple event on January 27th, just two days from now. We'll keep you posted.
Read More

| BusinessWeek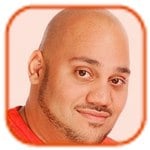 Posted by Andru Edwards Categories: Apple, Handhelds, Home Entertainment, PC / Laptop, Rumors,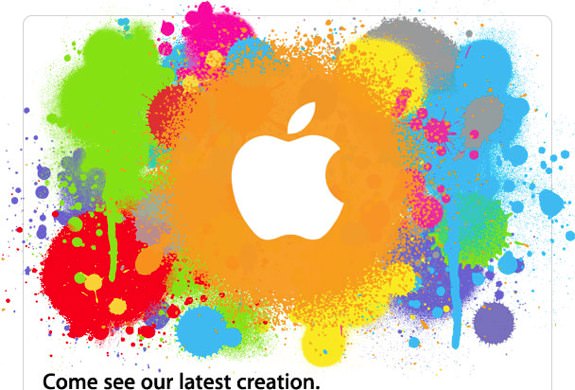 While we await the coming arrival of the fabled Apple tablet, which we all expect to finally arrive at the January 27th Apple event, it appears that the Wall Street Journal has gotten a bit of inside information that offers a glimpse of what the iPad / iSlate will end up doing for us. Of course, we still suggest taking all of this with a grain of salt, but this isn't far off from the whispers we've been hearing either:
The Apple tablet will have some sort of virtual keyboard. This only makes sense, because if there's no physical keyboard, you'd need a virtual one to type on (similar to the iPhone and iPod touch)
Publishing firms like Conde Nast, The New York Times, and HarperCollins have been in discussions with Apple on how they can get their content onto the tablet, and new ways of displaying the news on a modern (or even futuristic) device
Apple is definitely pondering a switch as it pertains to the default search engine on their iPhone OS, focusing on replacing Google with Bing for search, as well as Maps.
They've also been in talks with TV networks about the possibility of a multi-show iTunes TV subscription package, where users would get to choose a package of the best 4-6 shows per channel and subscribe for a monthly fee.
That whole Lala acquisition by Apple will likely lead to a web-based version of iTunes, which would allow for purchasing music outside of the actual iTunes application. It would also allow for publishers to place buttons that would allow readers to purchase iTunes content right on their website. There may even be a service that would allow users to stream all their iTunes music through the service to other computers, iPhones, and the like. This is basically a merge of iTunes and Lala in its current form.
The tablet may have some sort of smart recognition built-in, giving it the ability to recognize the user by using its camera, and then applying settings for that specific user on the fly
There's a lot there, we know. Luckily, we are just six days away from hearing the word from the horse's mouth. What do you think? Anything up there sound a little too far-fetched for your tastes? Also, please be sure to vote in our poll letting us know if you'd pre-order the Apple tablet sight unseen.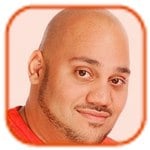 Posted by Andru Edwards Categories: Apple, Features, Handhelds,
Okay, we know that Apple will be launching their new tablet device at their January 27th event next week, and the hype for the device is unlike anything we've experienced in the tech world, and that includes the pre-iPhone hype. We just wanna get a gauge on what you guys are thinking right now. So tell us, would you pre-order the Apple Tablet/iPad/iSlate today if you could, with no concrete knowledge of what exactly it does or how it will work?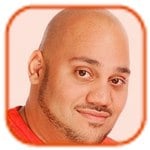 Posted by Andru Edwards Categories: Apple, Cell Phones, Handhelds, Rumors, Software,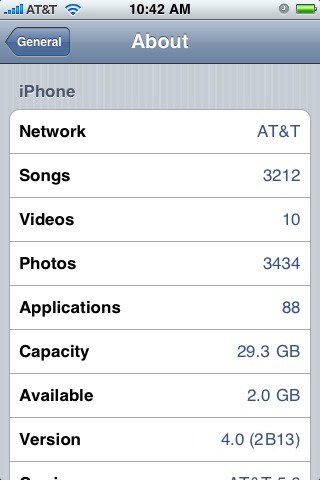 Our pals over at Boy Genius Report are saying they've received some inside information about the iPhone OS 4.0, which is heavily rumored to debut, and possibly even be released, at the Apple event on January 27th. Here's what they are saying about iPhone OS 4.0:
There will be multi-touch gestures OS-wide. (Would make sense for that as the rumored OS for the iTablet is close if not the same as the iPhone)
"A few new ways" to run applications in the background—multitasking.
Many graphical and UI changes to make navigating through the OS easier and more efficient. We haven't had this broken down, but we can only hope for improved notifications, a refreshed homescreen, etc.
The update will supposedly be available for only the iPhone 3G and 3GS, but will "put them ahead in the smartphone market because it will make them more like full-fledged computers" more than any other phone to date. Everyone is "really excited."
The last piece of information is the most vague, but apparently there will be some brand new syncing ability for the contacts and calendar applications.
As far as we're concerned, we think that a graphical and UI interface refresh is definitely needed for the iPhone, which hasn't really seen any major interface changes since it launched. Of course, we will be bringing you all the new on January 27th as it happens.
© Gear Live Inc. – User-posted content, unless source is quoted, is licensed under a Creative Commons Public Domain License. Gear Live graphics, logos, designs, page headers, button icons, videos, articles, blogs, forums, scripts and other service names are the trademarks of Gear Live Inc.