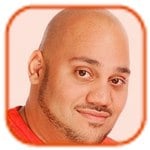 Posted by Andru Edwards Categories: Apple, Corporate News, Software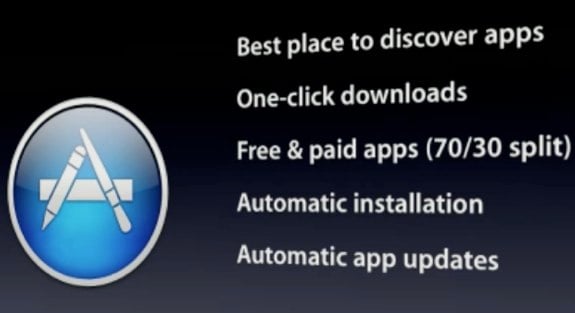 At their Back to the Mac event this morning, Apple announced the next version of OS X, Lion. One major feature of the operating system is the Mac App Store. iOS users are used to the App Store mentality, and Apple is bringing that to the desktop. Developers can submit apps to the Mac App Store, it'll hold free and paid apps, and Apple gets the 30% split that they've been getting from the iOS App Store. Automatic installation and auto app updates also highlight the App Store, and even more interesting, the fact that any apps purchased will be licensed to run on all your Macs. Very interesting concept, and we think this is gonna be a hit.
Even cooler? The Mac App Store will be open within 90 days from today, so it'll obviously be compatible with Snow Leopard.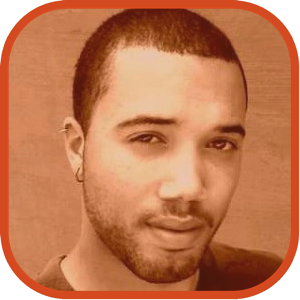 Posted by John Kilhefner Categories: Downloadable Content, PlayStation Network, Screenshots, SEGA, Xbox Live Arcade
The long winded wait for the blue blur's glorious return to form has been a grueling tale of teasers followed by long periods of nothingness. Finally, a light can be seen at the end of the tunnel, and for some that light is closer than it is for others.
Sonic the Hedgehog 4: Episode 1 will be available first in the iTunes App Store beginning on October 7th. The next iteration will be available for download on the Wii Shop Channel October 11th, followed by the Playstation Network and Xbox Live Arcade versions hitting October 12th and 13th respectively.
Wii owners can expect to relinquish 1500 Wii Points; PSN users - $14.99; and XBLA - 1200 Microsoft Points. The iPhone price will be specified later this week.
Sonic the Hedgehog 4: Episode 1 will be the first of an unspecified number of episodes. Game play is similar to the original Sega Genesis titles, namely the original Sonic the Hedgehog, with a few new twists and graphical enhancements thrown in for the modern age.
Read More

| IGN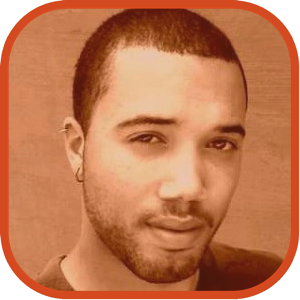 Posted by John Kilhefner Categories: Casual, Downloadable Content, Portable/Mobile, Retro, Sony
Are you an Android user who is jealous of all those iPhone users' jailbroken ability to play classic PS1 games? If so, then ZodTTD and Yongch have provided a green-eye curing elixir in the form of PSX4Droid. The duo which has brought you game emulators for iPhone and Palm Pre have now managed to have their PSX4Droid emulator available to Android users in the Android App store for $5.99. This means that no jail breaking is needed in order to get your hands on classic games such as Final Fantasy 7, Ridge Racer, Crash Bandicoot, and more!
While paying $5.99 for an emulator that you can find online for free may seem silly, it is still a good deal for those who don't want to risk jail breaking their phone. And also for those who need something a bit more handheld in comparison to a netbook when gaming on the go.
Features for the Android emulator include:
Uses formats BIN,ISO,IMG,PBP,Z,ZNX, and Eboot (compressed too)
WiiMote controller works
Trackball d-pad
Memory card & save states
Virtual control overlays
Scaling modes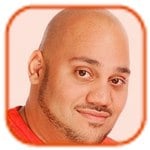 Posted by Andru Edwards Categories: Productivity, App Store News, Free Apps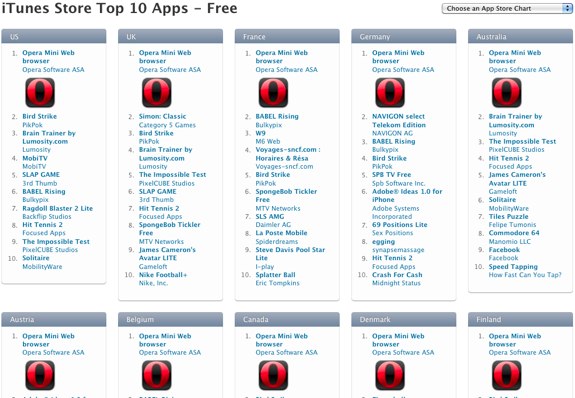 Surprise, surprise - looks like iPhone and iPod touch users the world over are downloading the recently-approved Opera Mini app, a free Safari web browser alternative. In fact, it's so popular, that it's the number one free download in all 22 App Store regions. Have you tried it?
Read More

| Opera Mini for iPhone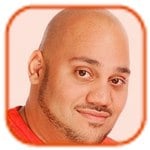 Posted by Andru Edwards Categories: Apple, Handhelds, Software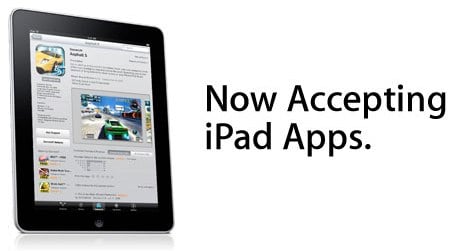 If you're an iPhone OS developer who has been hard at work on getting an app ready in time for the lainch of the iPad, now is the time to start polishing it up if you want Apple to consider it for inclusion for the grand opening of the iPad section of the App Store. Basically, just log in to iTunes Connect, submit your app, and you'll receive feedback on its readiness for the grand opening. We know, it's difficult to fully debug an app when you don't even have the actual hardware that you are developing for, so our guess is that Apple is running submitted code on actual iPads, and if things work nicely and the app is up to snuff, you'll be in. You've got until 5:00 PM PDT on March 27th to submit your apps.
Oh, and in case there was any doubt, yes; the iPad App Store will open the same day that the iPad goes on sale. April 3rd can't come fast enough.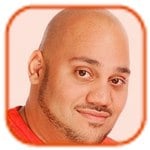 Posted by Andru Edwards Categories: Apple, Cell Phones, Rumors, Wireless / WiFi
Just a quick update as it pertains to downloading iTunes and App Store content on your iPhone. If you are connected via cell connection (meaning, you aren't connected to Wi-Fi,) you can now download content that's up to 20MB in size over the air. Previously, the downloads were capped to apps that were 10MB or less, and iTunes content 12MB or less. With the iPad looming on the horizon, it looks like Apple is pre-emptively preparing for apps that are larger in file size that users would want to download to their tablets while connected to 3G. The changes have taken effect so far in in the US, Germany, and Canada.
Read More

| 9to5 Mac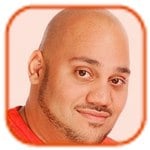 Posted by Andru Edwards Categories: Entertainment, App Updates, Video Apps, Above $10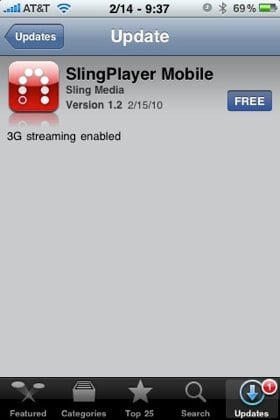 Over the weekend, SlingPlayer Mobile 1.2 was released for the iPhone, and it marks a big step for both the application, as well at AT&T and data streaming. If you are unfamiliar, SlingPlayer Mobile allows you to connect to a Slingbox, which in turn lets you watch live and recorded television right on your device. The problem in the past was that AT&T wouldn't allow all that data on their network, so you'd have to be connected to a Wi-Fi hotspot in order to use it. Well now, with AT&T supposedly working to optimize and improve their network, they have now allowed SlingPlayer Mobile to work using their 3G connection, giving users a real way to watch TV and control their DVRs remotely, wherever they have cell or Wi-Fi connectivity. We've tried it out, and it's great. We definitely recommend giving SlingPlayer Mobile a try.
Read More

| SlingPlayer Mobile for iPhone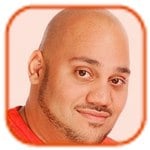 Posted by Andru Edwards Categories: App Store News, Free Apps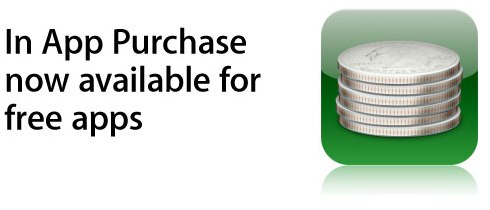 It took Apple a while, but finally, in-app purchases are allowed to be used in free apps. Why is this exciting? Well, previously, only apps that had a price were allowed to include an in-app purchase model. That means that games like Tap Tap Revenge 3 has to cost at least $.99 if the developer wanted to sell you add-on packs. This is also the reason that you see so many demo, or "Lite" versions of apps in the App Store. Now, you can download a demo version of an app, and upgrade to the full version while playing the free version. We'd love to see apps like Shoot It! get on board with this as well, as we think the freemium model is the sweet spot in the App Store.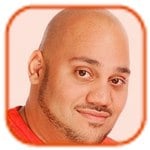 Posted by Andru Edwards Categories: Social Networking, App Updates, New Apps, Reviews, $2.99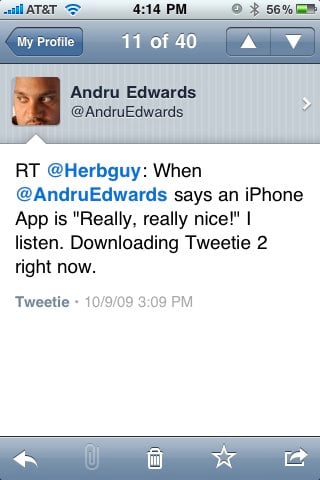 Tweetie 2 has just launched and is now available for the iPhone and iPod touch, and the popular Twitter app brings with it many, many improvements and feature additions. Some of the more notable additions include full app persistence, which means that if you leave the app for any reason and come back to it, Tweetie 2 will remember exactly where you were. There's also a nice offline mode, that lets you read, favorite, and even write drafts of tweets. Once you connect to the Internet again, everything gets synced up.
Many users have been waiting for video support and push notifications to come to Tweetie as well, and Tweetie 2 delivers on both fronts, but we feel both are lacking. With video support, we'd love to see Posterous added as a hosting service, as opposed to just yFrog and TwitVid. As is pertains to push notifications, Tweetie 2 gives it to you, but only on a per-user basis. So you have to go into each user that you want to receive notifications from, and enable them in a menu that is buried a couple of levels deep. We'd love an option to get all mentions and direct messages pushed to the phone from Tweetie 2, rather than having to rely on another Twitter app that can do it (like SimplyTweet) or an app dedicated to pushing content (like Boxcar.)
Still, don't let those two issues deter you. We've been playing with it for a while, and can say without hesitation that Tweetie 2 is now our iPhone Twitter application of choice. It is fast, elegant, and a great deal at $2.99. You can buy Tweetie in the App Store now, we've got a full feature list for you after the jump. Oh, and feel free to follow Gear Live and App.tapper on Twitter!
Read More

| Tweetie 2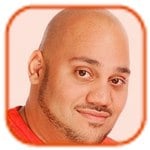 Posted by Andru Edwards Categories: Apple, Music, Software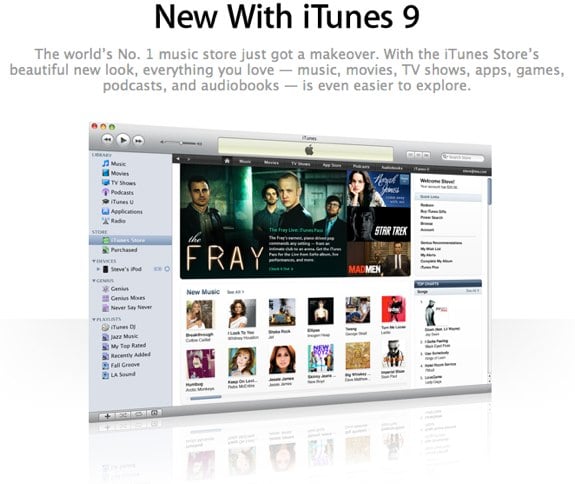 iTunes 9 details have slipped out just a tad bit early, and we've got the details for you. The main attraction here seems to be a completely redesigned and optimized iTunes Store. Navigation has been made a heck of a lot easier, and there is even a new full window display that allows you to browse the iTunes Store in full screen. Seems silly, but hey, why not?
There are also new preview mechanisms that let you preview content from anywhere, just by rolling over it with your mouse.
iTunes LP is a new addition to the iTunes experience, which Apple describes as a "gorgeous, immersive digital version of select albums." Basically, while listening to an album, you can also get animated lyrics, liner notes, performance videos, photos, and more. We have to see it in action, but it sounds an awful lot like the Zune Now Playing feature.
There are now iTunes Extras. When you rent a digital movie, you get the movie, plus extras. Typically, you would only get to view special features on a DVD. Now iTunes brings you cast interviews, deleted scenes, photo galleries, and more.
Aside from these new features, iTunes also picks up some nice syncing enhancements. You can now arrange how you want apps to appear on your iPhone and iPod touch right in iTunes, and sync those right over. There is also a much more powerful syncing mechanism for all the other content (like, sync just these Faces for photos, sync all of this artist, etc.)
There's also a new feature called Home Sharing, which lets you actually move content around from up to 5 computers in your home, rather than just being able to stream between them. iTunes 9 will be available very shortly.
© Gear Live Inc. – User-posted content, unless source is quoted, is licensed under a Creative Commons Public Domain License. Gear Live graphics, logos, designs, page headers, button icons, videos, articles, blogs, forums, scripts and other service names are the trademarks of Gear Live Inc.