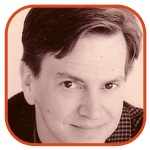 Posted by Tom Mason Categories: Editorials, Viz Media
Do you love the manga? I know, who doesn't right?
If you'd like to work for the well-established gang at Viz (the Naruto people), there still appear to be openings in their 2012 intern program, for those of you in the San Francisco area.

They have opportunities in many departments: Animation Production, Design, Editorial, Information Technology, Magazines, Marketing, Online and Publishing Licensing.
Some of the positions require interns to be "able to speak, read and write in English and Japanese."
And all applicants should be aware that they "may be subjected to work-related content such as: sexually explicit images, nudity, and graphic violence. Applicants should be willing to work with this type of content. VIZ Media does not condone the viewing of this content where not work-related."
Click to continue reading Comic Book Jobs: Viz Media Interns!
If you think e-commerce is selling tabs to college kids at the local warehouse rave, not only is your career going to be short-lived, you'll soon be a third act plot twist on Gossip Girl or 90210.

Tokyopop, the Los Angeles-based manga publisher is looking for an E-Commerce Associate or Manager, (title depending on your experience).

You're expected to maximize "product sales through Tokyopop's e-commerce activities." This involves "e-commerce storefront management, online promotions, quality assurance testing and key performance metrics, and demonstrated understanding of web technologies, browsers, analytics and content management systems and processes."

They want you to bring your A-game and "hit the ground running" so they want you to have "several years of e-commerce experience" and be "entrepreneurial in nature with a service-oriented mindset."
Click to continue reading Comic Book Jobs: Tokyopop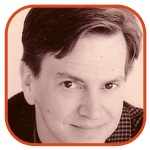 Posted by Tom Mason Categories: Editorials, Movies, Viz Media
Did you know that there's a new Yu-Gi-Oh! movie coming out? Yu-Gi-Oh! 3D Bonds Beyond Time is scheduled to debut on February 26 in 300 digital US theaters.

For those in the know, this marks the 10th anniversary of Yu-Gi-Oh! Those who drop into the theater to see it big-screen will "receive a promotional Malefic Red Eyes Black Dragon card along with a mini-manga from Viz Media."

It's like Free Comic Book Day at the movie theater. You'll find a way to locate your nearest theater at the link.

If you're a fan, go forth!

[Artwork: Yu-Gi-Oh!]
If you love the manga, and the internets and the Facebook/Twitter/Linked Inosphere, then you'll be pleased to hear that TokyoPop, the leading manga publisher in Los Angeles, is currently hiring for a new position.

They're shopping for a Director of Digital Business who can "utilize the opportunities available on the tokyopop.com website, online, mobile, and other digital platforms to seize the opportunities available for TokyoPop by building and expanding the community, content and commerce digital businesses, with a focus on e-book, social gaming, virtual goods and emerging technology-based opportunities." In other words, take what we got and please turn it into cash. (The posting uses "monetize" three different times so you know they're getting serious about this whole internet thing.)

You'll be reporting directly to the CEO as you "lead and manage the transition from print to digital publishing, on all relevant and emerging platforms."

At best, you'll need a Bachelor's Degree, "Gaming, Web-based Entertainment, and/or Manga/Anime experience," and 5+ years digital business experience. If you have a Master's Degree or its equivalent they'll love you more.

Good luck, job seekers!

[Artwork: Domo]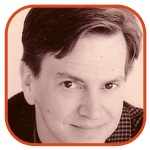 Posted by Tom Mason Categories: Collecting, Editorials, TokyoPop
Do you love the reality shows like Survivor or The Amazing Race or The Real Housewives of Somewhere You Never Want To Visit?

Maybe you've heard about this already, but Tokyopop is preparing an online reality show of their own. According to this job listing at their website, they're finalizing the look of the show and I hope it's coming soon.

The name of the series America's Greatest Otaku. For those of you unaware, "Otaku" is a Japanese term used to describe people with obsessive interests.
Click to continue reading Tokyopop: America's Greatest Otaku
Read More

| America's Greatest Otaku

One way to measure the health of an industry is whether or not you can find a job in it. It's been a couple of years since the Los Angeles-based Tokyopop experienced a rapid decline in sales and cancelled bunches of books and let some people go amid a massive restructuring.
Now they appear to be hiring again, and good news for them, and for you, if your resume meets their qualifications.
First up is a Manga Editorial Line Coordinator who will report to the CEO.
You'll assist in the "acquisition process, plan and schedule releases, make freelance assignments" and even better "keep fans apprised of new releases."
You'll need a Bachelor's Degree, at least 3 years of professional experience and familiarity with the usual social media marketing techniques as well as Japanese language skills.
Is there a downside? Well oh yes. "This is a demanding position requiring significant overtime on a weekly basis."
Click to continue reading Comic Book Jobs: Tokyopop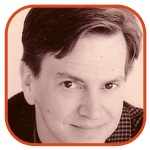 Posted by Tom Mason Categories: Editorials, Viz Media
San Francisco is a really nice city. It's easy to get around in, has a vibrant arts culture, and excellent food. Also, home to Dashiell Hammett, one of the great American writers and Wondercon one of the best of the regional conventions.
You know who else is there? Viz Media, the publishers of Naruto and Shonen Jump.
And now the manga publisher by the bay is looking for a Royalty Financial Analyst. That does not mean you'll be counting and investing the Queen's money, but does mean you'll be on the Viz Finance Team.
You're going to need some "solid math skills" (well, duh), an ability to "think in an analytical fashion" and you're going to need those Japanese bilingual skills to even get in the door.
You'll be using these mad skillz to compile, prepare and review royalty reports, review licensing agreements "to ensure compliance," process data, report to licensors and licensees, and all that fun accounting stuff. Sadly, an interest in comic books, publishing, manga, anime, etc. is not listed as a requirement, but on the plus side it's not being put out there as a detriment either.
Click to continue reading Comic Book Jobs: Who's Hiring? Viz!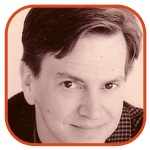 Posted by Tom Mason Categories: Editorials, Dark Horse Comics, IDW Publishing
It's here! After a long and seemingly painful production process, the new Astro Boy CGI feature is in theaters. You can find clips and cool stuff over on the official Astro Boy website. If you want to find out about all things Astro Boy, my favorite go-to place is Astro Boy World. They're dedicated to "everything Astro Boy, the works of Osamu Tezuka, and other related anime & manga." They've got video, news, factoids, lots of great graphics, and more.
Astro Boy was created by Osamu Tezuka (the "God of Manga" and "The Walt Disney of Japan") and debuted back in the early 1950s under the title Tetsuwan Atomu (The Mighty Atom). It later became an animated TV series in Japan in 1963. Since then, Astro Boy's made a lot of comic book appearances here in the US, as recently as right now. Let's take a look.
IDW: The gang over at IDW released two brand-new Astro Boy comic book series this year. One was a 4-part prequel to the Astro Boy movie and the other was an adaptation of the movie. You can probably still grab individual copies. Better still, they've already collected both of them in trade paperbacks that came out last month: Astro Boy: Movie Prequel and Astro Boy: Movie Adaptation.
Click to continue reading Osamu Tezuka & Astro Boy
Read More

| Astroboy Movie Official Site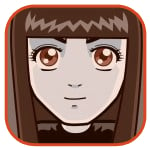 Posted by Sheila Franklin Categories: Internet, Misc. Tech, Toys, USB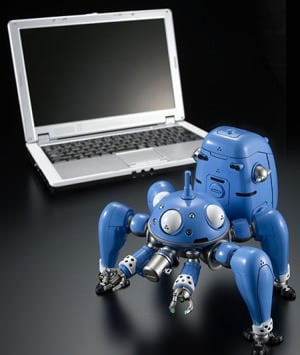 Cool toymaker Bandai has recreated the Tachikoma Tank from the popular anime series and video game "Ghost in the Shell." The remote-controlled bot hooks up to your computer via USB and will read your e-mail, and write and carry out applications. The tank will also be capable of playing mini-games that Bandai will be developing in the near future. At a price of $199.99, it will be another excuse for you to stay on the computer. Look for its release in Japan around February.
Read More

| AudioCubes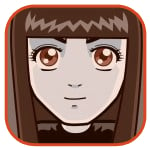 Posted by Sheila Franklin Categories: Editorial, Misc. Tech, Science, Videos
We admit that we dig anime. We are also partial to saving the whales, many of which are now on the endangered list. Combining the two concepts in hopes that Japan will stop the slaughter in its Southern Ocean Whale Sanctuary, Greenpeace released this animated short there to publicize the issue. We understand that after the postwar period that the Japanese needed the large mammals as a source of protein, but since the country is now at peace, the poor creatures should be allowed theirs as well. Created by Yamamura Koji, we wanted to share this fine piece of art that also has a message.
Read More

| Japan Probe

© Gear Live Inc. – User-posted content, unless source is quoted, is licensed under a Creative Commons Public Domain License. Gear Live graphics, logos, designs, page headers, button icons, videos, articles, blogs, forums, scripts and other service names are the trademarks of Gear Live Inc.