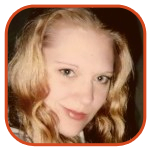 Posted by K.C. Morgan Categories: Animation, Comedy, Prime Time, Cable, Gossip,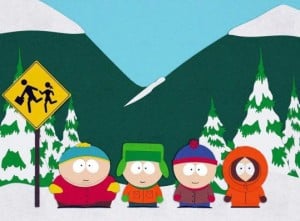 Finally.
South Park will make MTV's Jersey Shore even more laughable on Wednesday night. That's when the reality series will be spoofed on the animated series. The episode features "Jerseyites" who arrive in Colorado. Randy and Stan Marsh will defend the town against the onslaught.
The cast of Jersey Shore are looking forward to seeing themselves on Comedy Central. "I Always Wanted To Be On South Park !!!" Pauly D tweeted upon hearing the new. "SOUTH PARK GOES JERSEY SHORE! WEDNESDAY! Yes! Finally!!!!!" Snooki added moments later.
Let's hope they're still being good sports come Thursday morning.
(FYI - You can also follow TV Envy on Twitter.)
Read More

| CNN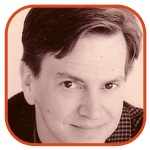 Posted by Tom Mason Categories: Editorials, Movies,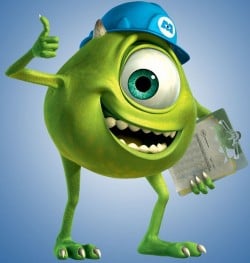 Are you a comic book artist who's looking for a change from Batman/Spider-Man/Avengers and want to get into something new? Do you want something steadier in an industry that might be around for awhile? Try animation.
Pixar is the animation studio that has redefined it. Hits like Toy Story, The Incredibles, Cars, A Bug's Life, Up, and more have made it the gold standard for cartoons. And if you can draw comic books, you might have a shot at working for their studio.
They're looking for Story Artists "to portray the film story concepts in comic book form to guide subsequent film production."
That sounds a lot like storyboarding, which is a lot like drawing comic book panels. You'll be receiving "written and verbal descriptions of a sequence from the Director" and creating storyboards that "depict the action, camera placement, and acting of the characters in that sequence."
Click to continue reading Comic Book Jobs: Pixar Animation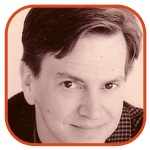 Posted by Tom Mason Categories: Editorials, Movies, Marvel Comics,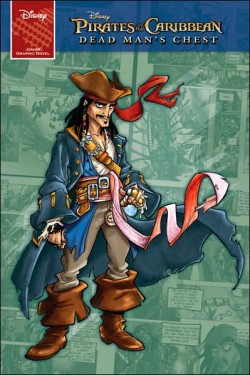 Marvel Studios out here on the West Coast must be the happening spot for new hires. This is the second job listing in a week or so, and I originally missed this one because it's listed through Marvel Comics' parent company, Disney.
Marvel Studios is looking for a VP in Communication and Distribution in Animation in Manhattan Beach, CA.
You'll report to the Executive VP, Head of TV, so big props to you, Mr. Powerful. You'll be working on the "development of objectives and strategic priorities for Marvel Animation and its individual programs in each market around the world."
This sounds like it's definitely a suit-and-tie, travel, Bluetooth and buzzword kind of job, so you'll need not only the experience but the slanguage to back it up. You might even get a nice iPad out of the deal. And if any of you do get the job, let's talk, because I need a new executive friend in animation.
At the other end of the world, though still part of the vast Disney empire, is Disney Worldwide Publishing which is looking for a "Global Editor."
Click to continue reading Comic Book Jobs: Who's Hiring? Marvel and Disney
Buzz Lightyear's ready to fly for a fourth time, but Pixar isn't totally committed to doing another Toy Story movie just yet.
Tim Allen has agreed to reprise his role in another sequel, but the story's neatly wrapped up thus far. Toy Story 3 director Lee Unkrich said he tried to "end of the story of Andy and his toys and bring that story to a close in a really nice way."
But that doesn't mean the door is completely closed - he also said "we know that people love the characters…and would hate to say good-bye to them completely."
We do know this: the entire gang of toys will be appearing in a short film, which will air before the opening of Cars 2 (which opens in June 2011).
Read More

| Perez Hilton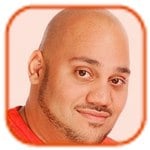 Posted by Andru Edwards Categories: DreamWorks, Action, Adaptation, Adventure, Family, Sequels, Comedy, Box Office, Celeb News, Filmmaking, Upcoming Releases,
While it shouldn't be much of a shock considering the animated film's success, Jonah Hill has confirmed there will be a How to Train Your Dragon sequel.
The actor, who provides the voice to bullying character Snotlout in the 3-D animated adventure, confirmed plans were in motion for a follow-up to the first movie, which grossed $448 million internationally upon its release earlier this year.
"Yeah, we're going to make a sequel. I'm excited about that. I just talked to Jeffrey Katzenberg and he told me we were going to make a sequel. It' going to be fun. Those movies are fun."
The 26-year-old star, who is currently promoting his latest film Get Him to the Greek with British funny man Russell Brand, also admits his long-term plan is to work behind the lens on movies: "I just love films. I love talking about movies. I love watching movies. I want to be a director. That's my ultimate goal and I like writing and producing movies. "Honestly, I just want to look back on my career and be proud of every film that I do and not worry about what genre it is or how people perceive me or if I have fans. That's far less important to me than the quality of what you're doing."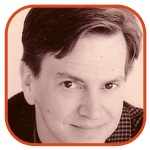 Posted by Tom Mason Categories: Editorials, Marvel Comics,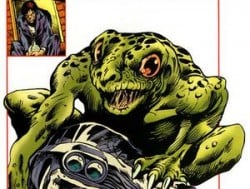 I fought the law and the law won. Because I am not the law. And I didn't really fight them because I was wrong. Recently I was editing a script for an episode of an animated TV show that featured a singing frog. Well, to be more precise, the frog doesn't sing at all, but his croaks are treated as if they come right out of Pink's mouth.
For a long time, the frog character didn't have a name, but when it came time to give him one, I thought it would be funny – and a nod to my old pal Steve Gerber – to have this non-singing amphibian called (you guessed it), Garko. Published by Marvel Comics, the Howard the Duck story that pits the cigar-chomping mallard against Garko The Man-Frog is one of my favorite Gerber (and Howard) stories of all time.
Click to continue reading Steve Gerber and Garko The Man-Frog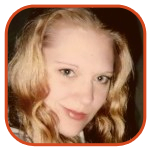 Posted by K.C. Morgan Categories: Animation, Comedy, Prime Time, Cable, FOX,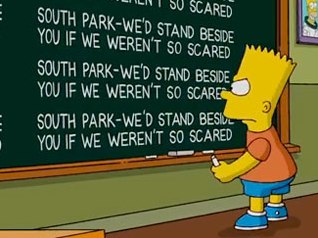 If you caught the opening of The Simpsons on Sunday night, you saw the network show throw a little love toward their animated cable channel brethren - courtesy of Bart Simpson's running opening gag.
On the ever-changing school chalkboard, Bart delivered a clear message to the South Park creators, who received death threats last week following a controversial episode of the series.
The message from The Simpsons? "South Park - We'd stand beside you if we weren't so scared." Classic.
Read More

| Entertainment Weekly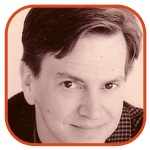 Posted by Tom Mason Categories: Editorials, Marvel Comics,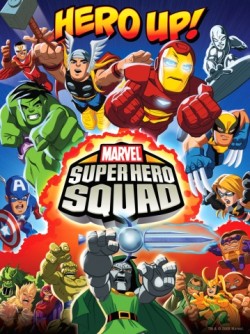 My favorite superhero cartoons are the DC ones from Warner Bros. where Bruce Timm and friends are at the helm. In fact, if someone just put a show on the air called "Bruce Timm & Friends," I'd watch it. But the Marvel Comics cartoons have made vast improvements over the years and while I'm outside of the target audience these days, my sons get a kick out of them. Now the Marvel Studios down in Manhattan Beach, California are looking for some help.
In their Animation division, they need a Coordinator in Development and Production. It's an entry-level deal, and you'll be working across all of their shows (both regular series and DTV) and pitching in wherever support is needed. In the corporate world, this used to be referred to unofficially as a "floater."
The job description has a lot of functions – it's longer than anything you'll be able to do in a full week – so just be satisfied knowing that you'll be doing everything someone above you needs done from tracking, monitoring, researching, coordinating and stuff like that. One perk is that you'll be hiring and managing interns and managing the search for key production and creative positions (which makes you my new best friend).
Click to continue reading Comic Book Jobs: Who's Hiring? Marvel!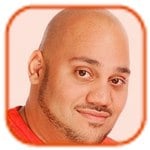 Posted by Andru Edwards Categories: Warner Bros, Animation, Family, Sequels, Comedy, Casting, Upcoming Releases,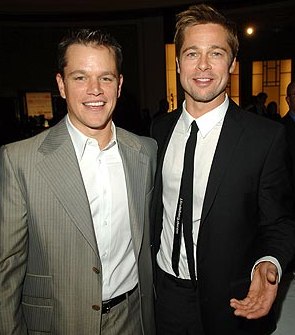 Brad Pitt and Matt Damon will voice characters in Happy Feet 2.
The acting pair - who last starred together in Ocean's Thirteen - have both signed up to star in the animated movie, which follows a group of singing penguins.
The two are reportedly recording their parts this week.
Both Elijah Wood and Robin Williams, who participated in the 2006 original, will return for the sequel as will director George Miller, who plans to shoot the movie in 3-D.
Happy Feet 2 is set for release in November 2011.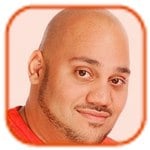 Posted by Andru Edwards Categories: Animation, Comedy, Prime Time, FOX, Gossip,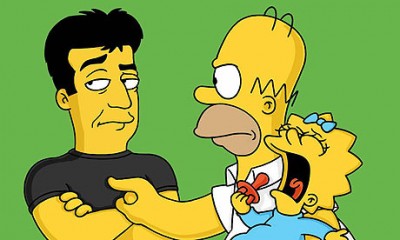 Simon Cowell wants to create a cartoon series.
The music mogul - who earned an estimated $75 million last year - is a big fan of The Simpsons but admits he is jealous of its worldwide success.
"Their appeal is broad and it makes a lot of money. You kind of hate them for making so much money. It makes me physically sick knowing how much money they have made over the years," he said. "Maybe I should start a cartoon one day."
Click to continue reading Simon Cowell's Animated Ambition
© Gear Live Inc. – User-posted content, unless source is quoted, is licensed under a Creative Commons Public Domain License. Gear Live graphics, logos, designs, page headers, button icons, videos, articles, blogs, forums, scripts and other service names are the trademarks of Gear Live Inc.