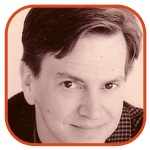 Posted by Tom Mason Categories: Editorials, Marvel Comics
I fought the law and the law won. Because I am not the law. And I didn't really fight them because I was wrong. Recently I was editing a script for an episode of an animated TV show that featured a singing frog. Well, to be more precise, the frog doesn't sing at all, but his croaks are treated as if they come right out of Pink's mouth.
For a long time, the frog character didn't have a name, but when it came time to give him one, I thought it would be funny – and a nod to my old pal Steve Gerber – to have this non-singing amphibian called (you guessed it), Garko. Published by Marvel Comics, the Howard the Duck story that pits the cigar-chomping mallard against Garko The Man-Frog is one of my favorite Gerber (and Howard) stories of all time.
Click to continue reading Steve Gerber and Garko The Man-Frog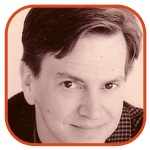 Posted by Tom Mason Categories: Editorials, Marvel Comics
My favorite superhero cartoons are the DC ones from Warner Bros. where Bruce Timm and friends are at the helm. In fact, if someone just put a show on the air called "Bruce Timm & Friends," I'd watch it. But the Marvel Comics cartoons have made vast improvements over the years and while I'm outside of the target audience these days, my sons get a kick out of them. Now the Marvel Studios down in Manhattan Beach, California are looking for some help.
In their Animation division, they need a Coordinator in Development and Production. It's an entry-level deal, and you'll be working across all of their shows (both regular series and DTV) and pitching in wherever support is needed. In the corporate world, this used to be referred to unofficially as a "floater."
The job description has a lot of functions – it's longer than anything you'll be able to do in a full week – so just be satisfied knowing that you'll be doing everything someone above you needs done from tracking, monitoring, researching, coordinating and stuff like that. One perk is that you'll be hiring and managing interns and managing the search for key production and creative positions (which makes you my new best friend).
Click to continue reading Comic Book Jobs: Who's Hiring? Marvel!
I know there are people out there who'd kill to have the image of Jesus appear to them on a potato chip. And there are those who get a thrill out of bumping into a celebrity - even a D-List one - at the local Costco. There's also a group of people who'd love to live in a house that was once owned by a famous person.
As in: "I love this person so much that I want to live in his house after he's dead." It's an odd fetish to have and thank goodness it's not mine.
But if you love Charlie Brown, Peanuts and Snoopy and the Fantagraphics reprints can't satisfy your love, there's something that might. The Santa Rosa house on Montecito Avenue that creator Charles Schulz lived in back in the 1970s is up for sale. The two-story, 14-room house, originally built in 1949, has two master bedrooms (make of that what you will), five full baths and a powder room. There's also a swimming pool, a cabana, a 1000 square-foot guest house (with two bedrooms and a full kitchen), and a chapel on the gated property.
Click to continue reading Charlie Brown For Sale!
Read More

| San Francisco Chronicle

Another big week for people with money to throw around as Nickelodeon just bought the Teenage Mutant Ninja Turtles for $60 million. This is yet another reason why it's great to hold onto your copyrights. If you're just working on Batman And The Outsiders #128, you already know it's a basically a boilerplate work-for-hire contract, but if you've created Dingo, Rescue Dog Of The Outback get that thing copyrighted in your name and hold onto it. Because it's always better for you to have the control - and any related money - than it is to just give it away to a corporation. In the meantime, if you're tired of reading about contract negotiations, take a look around the internet and discover what folks like Mo Willems, Alan Kupperburg, Bill Crider and Bruce Timm are up to. Here's how you can fill up your weekend:
Alan Kupperburg: Steven Thompson over at Hooray for Wally Wood, has a nice interview with Alan talking about his days working for Wood. Great stuff. Here's a taste: "So then he (Wood) asked me if I could pencil Cannon for him. I took the pages home and opened up my T.H.U.N.D.E.R. Agents and copied out the appropriate panels and adapted them to the situation. And Woody flipped out. He said, 'You're hired.' Within three weeks I was also writing Sally and Cannon."
Click to continue reading Weekend Reading: Mo Willems, Bruce Timm, TMNT and Wally Wood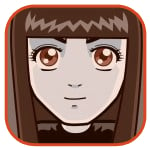 Posted by Sheila Franklin Categories: Internet, Movies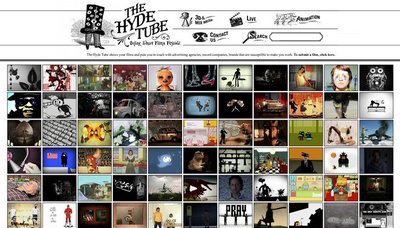 Budding filmmakers, there is a new site for you to put up your stuff, the Hyde Tube. Submit live action, animation, 3D and mixed media of no more than 3 minutes under a pseudonym. Their jury will screen to make the final selections. After the process, if an agent or record company likes your stuff, they will contact you. Make the cut and join the best shorts to be shown at screenings in Paris, London and New York with awards to be given out. We have to admit, though, you are going to have some competition.
Read More

| The Hyde Tube


Unless you're caught up in the nerd world of animation credits, the names of some of the top animators in the business are probably not on the tip of your tongue. They should be, though.
BILL PEET is definitely one of those guys. One of Disney's great "storymen" – terrific artists who wrote scripts and gags in storyboard form. He worked for Disney on classic animated films from Song of the South and Pinocchio to Jungle Book. He's the only storyman in the history of Disney Studios who did all the storyboards for an entire animated film and he did it twice: The Sword And The Stone and One Hundred And One Dalmations. You can read more about Peet at his website.
Even in his spare time, he was prolific and managed to publish a pile of children's books that he wrote and illustrated: The Wump World, Huge Harold, Jennifer and Josephine, Pamela Camel, The Whingdingdilly are just a few of his titles and you can get the list here along with a nice cover gallery.
There's also an essay from Peet that's been culled together from his speeches. It's called Bill Peet's Approach To Writing and it has a lot of snippets of great advice for anyone who wants to create. Here's a taste:
Click to continue reading WEEKEND READING: BILL PEET, WALT DISNEY, and WUMPS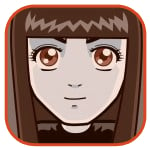 Posted by Sheila Franklin Categories: Design, Internet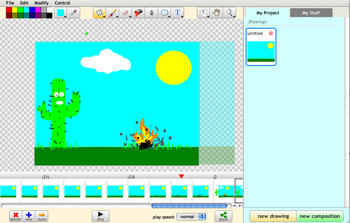 Enjoy, discuss and create animation. That is the description that DoInk uses to describe their super-easy online drawing tool that needs only Java to work. Similar to Paint, drag and drop others' single shots or animation or come up with your own and share it. The online app also leaves ghosts to help animate and can layer clone individual frames that are adjustable. When completed, you can email it, put it on your blog or social network for others to appreciate.
Read More

| DoInk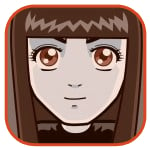 Posted by Sheila Franklin Categories: Design, Internet, Movies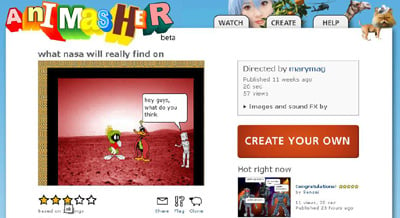 We first told you about Animasher in May but were cautioned by co-creator Martin Jacobson that we got a little too excited too soon. However, he let us know that the Beta launch is now official. Simply choose pictures, drag and drop, add music and sound effects, and you could be the next Monty Python or JibJab rival.
We understand that the Animasher originated in Sweden when Martin's programmer friend Samuel wanted to make fun of him online. Nine months later, Animasher was born. It must be some friendship to inspire an entire website, eh?
(Thanks, Martin)
Read More

| Animasher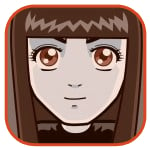 Posted by Sheila Franklin Categories: Editorial, Movies, Videos
Here's what we are thinking. Not to like Star Wars is practically like being anti-American. But the thing that is best about the series is how the fantasy is made better by turning it into a reality. But in this new movie, even Yoda is a bit too creepy. If you haven't yet seen the trailer for Clone Wars, take a peek, and decide for yourself if it is worth paying outrageous ticket and popcorn prices to see on its August 15 debut. We think we may wait for the video to come out and catch another screening of Wall-E.
Read More

| Clone Wars Official Site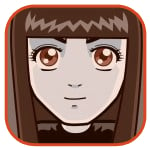 Posted by Sheila Franklin Categories: Design, Internet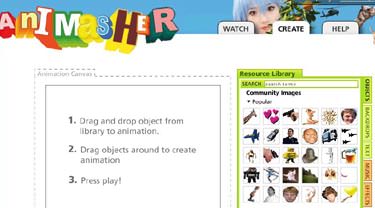 We would love to do more animation if we could get the hang of Adobe or afford the software. We found a beta site recently, Animasher, that can make even the most incompetent into an instant cartoonist. You drag and drop objects around the frame, add background, text, music, special effects, and/or speech. Adjust them individually for time and placement, save, and voila! You got
game
animation. We wonder if ATHF started this way.
Read More

| Animasher

© Gear Live Inc. – User-posted content, unless source is quoted, is licensed under a Creative Commons Public Domain License. Gear Live graphics, logos, designs, page headers, button icons, videos, articles, blogs, forums, scripts and other service names are the trademarks of Gear Live Inc.