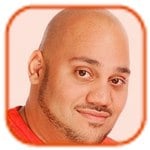 Posted by Andru Edwards Categories: Movies, Kind Acts,
Matthew McConaughey came to the rescue of a baby seal.
The Oscar-winning Dallas Buyers Club star reportedly told a group of teenagers to "back off" after they began poking the animal with a stick while he was surfing on the beach in Malibu, California.
"Matthew told the kids the seal wasn't hurt, it was resting and sunning itself - and that young pups do this all the time while the mother seal's swim close by until they are ready to re-enter the sea. After a 20-minute lecture on sea life, the kids were so anxious to get away that they didn't even bother to ask the star to pose for a photo," a source told The National Enquirer.
This comes after Matthew's mother Kay McCabe praised her son for his kind-hearted nature last month. "Matthew makes me proud because he is very humble and sincere and a very thoughtful person. He is just a great son," she told People.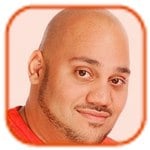 Posted by Andru Edwards Categories: Music, Charity, Kind Acts, Features,
Carrie Underwood is prepared to get dirty when she works at an animal shelter.
The "Blown Away" singer may be a multi-million selling artist, but is still no stranger to hard physical labor as she volunteers at the Happy Paws shelter when she visits her parents in Oklahoma.
"I went to my parents a few weeks ago and spent two days cleaning out some pretty messy pens at an animal shelter, Happy Paws. It was long and grueling, but the people that run the shelter are wonderful," she revealed.
Former American Idol winner Carrie is also into keeping fit, and celebrates reaching her daily goals by performing her own little dance. "I recently bought myself and all of my friends a Fitbit personal tracker. When you reach your goal, it buzzes. I set my goals pretty high, so I deserved that happy dance," she added.
Click to continue reading Carrie Underwood Gets Dirty Helping Animals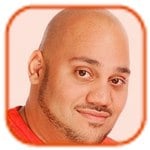 Posted by Andru Edwards Categories: Artist News, The Charts, Covers, Hip-Hop & Rap, Pop, New Releases,
Lady Gaga has topped the UK charts with her album ARTPOP.
The "Applause" singer scored yet another number one with her latest release, following her previous works The Fame and Born This Way which all took the top spot.
Gaga's success means she has pushed back Eminem's comeback effort Marshall Mather's LP 2 into second place after the album's second single "Monster" featuring Rihanna landed a number one earlier this month. According to the Official Charts Company, the 27-year-old singer also beat off stiff competition from Celine Dion, whose Loved Me Back To Life sits at number three while Little Mix second studio album Salute entered the charts at number four.
Meanwhile, Martin Garrix topped the singles chart with his debut "Animals." The 17 year old Dutch DJ beat out Lily Allen, whose cover of Keane's "Somewhere Only We Know" - featured in John Lewis' Christmas ad - came in at Number Two. The original version of the song also re-entered the chart at Number 29.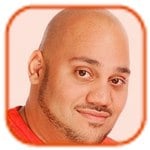 Posted by Andru Edwards Categories: Disney, Action, Adventure, Period, Remakes, Celeb News, Filmmaking, Upcoming Releases,
Johnny Depp was nearly "horrifically mangled" by a horse while filming The Lone Ranger. The 49-year-old heartthrob plays Native American warrior Tonto in the new Disney western and had an "unpleasant" moment when he fell off his steed, causing him to almost be crushed by the "death machine" of an animal.
Speaking on The Late Show With David Letterman, Johnny said:
"There was one moment in particular where it got unpleasant. We'd been running [the horses] all day and they weren't really interested in slowing down, at all. My horse that I was on decided to jump a couple of these little obstacles. The horse was unaware that the saddle I was wearing to sit on top of it was sort of jerry-rigged, kind of faked. When we came down, the saddle slipped and I went to the left and [lost] the reins, somehow I had the wherewithal to grab his mane - all very calm for some reason, I figured fear would kick in, but it didn't. I saw in front of my eyes these very muscular horse legs and the striations of muscles moving, this kind of death machine. One word popped into my head - hooves! You know? Hooves. In any case, mind the hooves."
Click to continue reading Johnny Depp Nearly "Mangled" by Horse on 'Lone Ranger' Set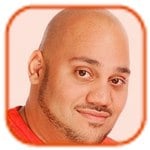 Posted by Andru Edwards Categories: Movies, Kind Acts,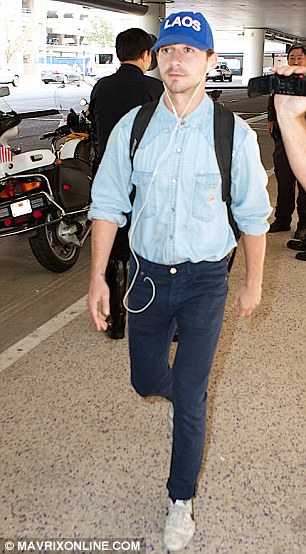 Shia LaBeouf rescued a sea lion who was being terrorized by teens in Los Angeles.
The Lawless star was attending a party on a friend's yacht in Marina del Rey when he heard a commotion which turned out to be a group of youths throwing firecrackers at a sea lion who had climbed up on the pier and he quickly intervened.
"Shia was attending a party aboard a friend's yacht when all of a sudden he heard a sea lion barking and loud noises that sounded like gunshots. He jumped off the boat and onto the dock and spotted a group of teenage boys throwing firecrackers at a poor sea lion who'd climbed up on the pier, as the creatures often do, searching for food scraps. He roared at the boys telling them to put down the firecrackers," a source told The National Enquirer.
After giving them a telling off, Shia took pity on the creature and managed to get it some food. The source added, "The boys were scared off by Shia's tongue lashing and scampered away like frightened little girls. Shia ended up feeding the sea lion with food scraps he'd begged, borrowed or stolen."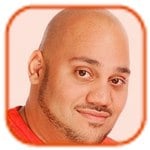 Posted by Andru Edwards Categories: Television, Photos,
Kim Kardashian is worried she will become a "cat lady."
The 31-year-old beauty - who is dating Kanye West - recently adopted a new kitty named Mercy, and she is concerned she is starting to look crazy as she is posting too many pictures of the pet for her 16.2 million followers on social networking site Twitter to see.
"I just hope I'm not turning into one of those cat ladies that's tweeting too many pictures of her pet! I have always wanted a white Persian cat with light eyes. That was my thing. I've been always looking at kittens like that online," she said.
Kim named the small cat after one of her boyfriend's songs and because she thought it was a "cute" moniker. "My mother actually helped me come up with that name. It's a song of my boyfriend's, so I thought it was cute. I just thought it was a cute name and it fit her," she told People.
(FYI - You can also follow VIP Breakdown on Twitter.)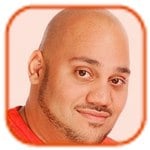 Posted by Andru Edwards Categories: Movies, Features,
Josh Hutcherson has named his puppy after Ryan Gosling.
The 19-year-old Hunger Games star adopted a Blue Pit puppy from a rescue center last week and decided to call it Driver, after one of Ryan's film characters. "I'm obsessed with the movie Drive, and Ryan Gosling's character was named Driver. I always thought it was a good name for a dog so it just kind of worked out," he said.
The actor is looking forward to "taking it easy" for the next few months, after being worked into the ground by ex-Navy Seal Logan Hood to bulk up for his role in The Hunger Games:
"[Logan] just kicks ass. [He had me] flipping tires the parking lot and slamming baseball bats against body bags - crazy things! It was so unconventional, and you're working muscles you didn't even know you had. You're like, 'How am I possibly this sore?' I felt like with Logan, I was sore for four days afterwards, and we worked out five days a week, so I was in a constant state of soreness!"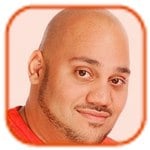 Posted by Andru Edwards Categories: Music, Kind Acts,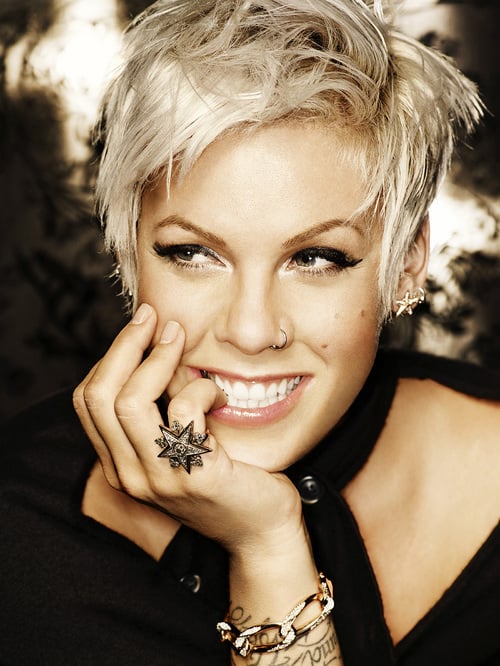 Pink has forked out $5,000 to save a puppy's life. The "Raise Your Glass" hitmaker - who has a six-month-old daughter Willow with her husband Carey Hart - splashed out on emergency life-saving surgery for the mystery pooch which had been left for dead after being thrown in a Los Angeles river.
According to TMZ.com, sources revealed the puppy had suffered three broken legs as a result of the incident, but Pink got in contact with the Ace of Hearts animal rescue organization and offered to pay for the canine's medical expenses after reading about it on the internet. The dog's operation was successful and it has now been adopted by a loving family.
Meanwhile, Pink has fully embraced the Christmas spirit and admits she has been much more successful buying presents for her friends and family this year compared to 2010. "I hope every1 out there gets a big hug and feels super duper special at least 3 x this holiday. even if it's from a stranger. hugs r healthy when i am having a good year for xmas presents, no one can touch me! and this year i was inspired!!!! last year i sucked. (sic)" she wrote on her Twitter.
(FYI - You can also follow VIP Breakdown on Twitter.)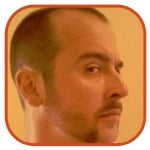 Posted by Finnian Durkan Categories: Cameras, Household,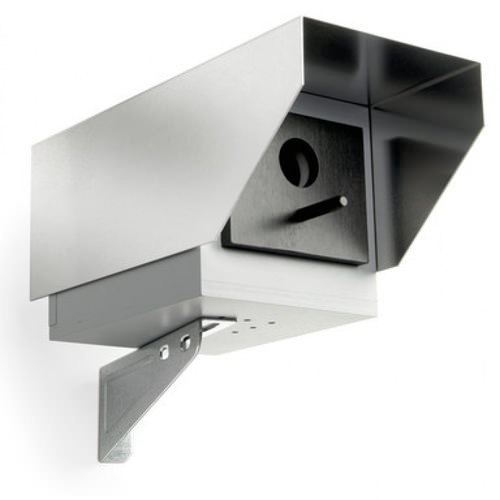 With the Wolfgang S Birdhouse designer Dennis Nino Clasen has killed two, ahem, birds with one stone. Not only does it allow you to trick your neighbors in to thinking you are watching their every move but it also puts an aesthetically-entertaining roof over the heads of your feathered friends. While it may not keep your neighbor from tossing their raked-up leaves over the fence and into your yard for very long, it will provide a little extra ambiance for the exterior of your house during the spring and summer months.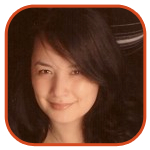 Posted by Veronica Santiago Categories: 20th Century Fox, DreamWorks, Sony, Warner Bros, Adaptation, Animation, Biopics, Drama, Family, Independent, Period, Science Fiction, Sequels, Comedy, Thrillers, Casting, Celeb News, Rumors, Upcoming Releases,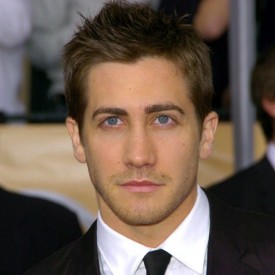 Here's a quick look at some of the casting announcements made recently:
Jake Gyllenhaal: The Jarhead star may be prepping to play another military man in Source Code, a sci-fi thriller. The movie, which will be directed by Duncan Jones (Moon), centers on a soldier who wakes up as a commuter on a train. The passenger is forced to relive the experience again and again until the mystery behind a bombing is determined. Shooting should start in early 2010.
Click to continue reading Casting Corner: Jake Gyllenhaal, Gwyneth Paltrow and More
© Gear Live Inc. – User-posted content, unless source is quoted, is licensed under a Creative Commons Public Domain License. Gear Live graphics, logos, designs, page headers, button icons, videos, articles, blogs, forums, scripts and other service names are the trademarks of Gear Live Inc.