Posted by Nate True Categories: Gizmatic, Announcements, Household, Internet, PC / Laptop, Videocasts, Videos
At HP's Connecting Your World event in Berlin, Germany, we talked with John Cook, VP of marketing for HP's Consumer PC group. He gave us a hands-on first look at the beautiful new HP TouchSmart PC.
One thing we really liked about the new TouchSmart is its completely redone interface. The software looks clean, polished, useful, and eminently easy to use. It would be great, however, if the TouchSmart made more use of multi-touch. Cook demonstrates a pinch gesture in the software but that's pretty much it. We're keeping our eyes peeled for more multi-touch functionality in upcoming software updates and releases.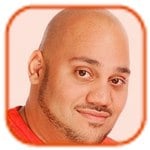 Posted by Andru Edwards Categories: Full Episodes, Gizmatic, Design, Features, Internet, Podcasts, Software, Videocasts
At Gear Live, we use ExpressionEngine to manage our vast array of sites, authors, and blog posts. Things like MovableType, WordPress, Joomla, and Drupal just don't cut it for us.
During SXSW, we got the opportunity to get an early looks at ExpressionEngine 2.0. If you have a blog, or want to blog in the future, you need to watch this video to see what is coming soon from the crew over at EllisLab. Seriously, we can't praise these guys enough for what they do. If you've never heard of the product and want to give it a shot, you can download the free Core version over at the ExpressionEngine website. If you go for the full version, you have access to all sorts of upgrades.
Of course, ExpressionEngine 2.0 isn't available just yet, but something tells us we will be seeing it sooner rather than later.
A big thank you goes out to HP and Verizon FiOS for sponsoring this episode.
Read More

| ExpressionEngine product page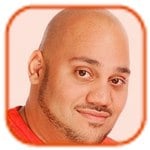 Posted by Andru Edwards Categories: Gizmatic, Short Bytes, CES, CES 2008, Features, Podcasts, Videocasts
We hope you've all enjoyed our CES 2008 video coverage. We've gone through our hours of footage, and picked out some of the best bloopers that our staff experienced. We know how disappointed you all probably are to realize that we aren't perfect, but we think you should have gathered that from the Gear Live documentary.
Anyhow, have at it. We look forward to making fools out of ourselves again come CES 2009. Oh, and next year we will have to try and beat "hot dog guy" in the category of overall buffoonery. You'll have to watch the video to see what we mean.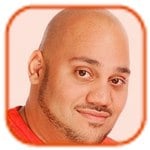 Posted by Andru Edwards Categories: Full Episodes, Gizmatic, CES, CES 2008, Features, Household, Internet, Misc. Tech, PC / Laptop, Podcasts, Videocasts
EcoNEW is a recycling and trade-in program for used electronics and computers. At CES, they gave us the details on how their hardware recycling program works. Just head on over to the EcoNEW website, and enter info about the product you want recycled, for which you will be given a trade-in value. Then, just print the pre-paid shipping label and send the item to NEW. Later, you will receive a gift card of the trade-in value, to be used at a participating retailer. The disposed device will be safely recycled, or refurbished for future use. It doesn't get much easier than that.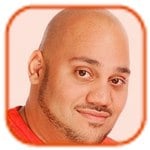 Posted by Andru Edwards Categories: Full Episodes, Gizmatic, CES, CES 2008, Design, Features, HDTV, Home Entertainment, Podcasts, Videocasts
Westinghouse is working on a gamer's dream - a passively 3D LCD television. By aiming pixels in different directions, the television creates the illusion of depth thanks to the varying overlap points. This feat is accomplished using only one screen! The downside? Because the pixels are aimed in different directions, the television isn't capable of switching between 2D and 3D.
The ideal viewing spot for the television is about 1.5 meters - from further away the picture resembles that of a regular 2D television and from closer the images can be a little harder to view.
The passive 3D technology has been in development for about a year. The display has been in development for about six months, and the whole shebang was perfected about three months ago. Westinghouse predicts that their passive 3D display will become available first to the commercial market.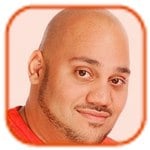 Posted by Andru Edwards Categories: Full Episodes, Gizmatic, Cell Phones, CES, CES 2008, Features, Microsoft, Podcasts, Transportation, Videocasts
We learned all about Microsoft Sync at CES, and have lots to share. Sync is integrated software that's factory-installed in certain Ford, Lincoln and Mercury cars. It allows you to control your cell phone and music player via voice recognition. Once your cell phone is "synced" with the software and your contacts are transferred, just press the button on the steering wheel and speak your command, such as "Call Mom." Mom is immediately dialed, and you can talk to her without ever touching your phone. What's also cool is that you can control your entire music library via voice as well, just by saying the name of the artist, song, album or even playlist. Just sync up your iPod (except the Shuffle), iPhone, MP3 player or even a thumb drive, and you're good to go.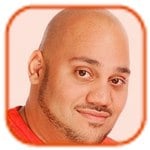 Posted by Andru Edwards Categories: Gizmatic, Short Bytes, CES, CES 2008, Features, Misc. Tech, Podcasts, Videocasts
When going to CES one expects a rough week involving countless interviews, hour after hour of writing, and defending oneself from PR reps from round the world. One thing you don't expect is to get the living daylights shocked out of you. First and foremost, watch the video above for a chance to see me get tasered. After all, it's hard to pass up an opportunity to see some poor sot get tasered - particularly when they signed themself up for it (full waiver and everything).
Oh yeah, a bit of background - we didn't go for the 'shock treatment' but rather went to check out Tasers new MPH or Music Playing Holster. With this faux-leather device one can carry their original, pink, or leopard skin taser in style and listen to 1GB of tunes at the same time. It doesn't fully make sense to us, but the Taser company claims this makes it an ideal exercise companion for those jogs through the seedy underbelly of your favorite big city.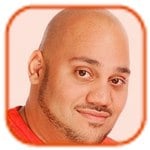 Posted by Andru Edwards Categories: Full Episodes, Gizmatic, CES, CES 2008, Features, GPS, HDTV, Home Entertainment, Podcasts, Video Games, Videocasts, Wireless / WiFi
Alright, so we arrived here in Las Vegas for CES 2008 late last night, and figured we'd record our first video from one of our hotel rooms. I mean, why not, right? We talk about what we expect and hope to see at this year's show, and even equate different historical hairstyles to where we see the industry going in 2008. Yeah, we really needed to get some sleep before doing this - but hey, what's the fun in that?
Oh, and Brenda made that hat on the plane trip over.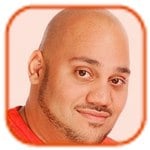 Posted by Andru Edwards Categories: Apple, Cell Phones, CES, CES 2007, Features, Handhelds, Mods / Hacks, PC / Laptop, Product Reviews, Software, Transportation, Video Games, Videos, Wireless / WiFi
We know we are a couple days late, but being the extreme hardcore rockers that we are, we weren't coherent enough to push out our top 10 most popular episodes of Bleeding Edge TV, Gear Live's technology video show. Or something like that. Anyhoo, click through to check out the ten videos that were viewed the most in 2007. If we've learned anything from compiling the list, it's that you guys love yourselves some iPhone, Bluetooth, AMD, and video games. Exclusives also seem to strike your fancy.
Click to continue reading 2007's Ten Most Popular Episodes of Bleeding Edge TV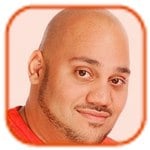 Posted by Andru Edwards Categories: Full Episodes, Gizmatic, Apple, Cell Phones, Features, Handhelds, Podcasts, Portable Audio / Video, Videocasts
Apple has locked down the iPhone battery, which means that once it can't hold a charge, you need to send it in. If you'd rather just buy your own battery and replace it yourself, we've got your hookup. Nate and I got together to film this this tutorial, which shows how to replace your iPhone battery. Heck, even if you have decided that you will never open up your iPhone on your own, we think it's still pretty cool to see the process - so just hit play, okay?
Oh, and just to be sure we're all clear, we take absolutely no responsibility if you try and replicate what you see in our video and end up bricking or damaging your phone. Okay, happy viewing!
© Gear Live Inc. – User-posted content, unless source is quoted, is licensed under a Creative Commons Public Domain License. Gear Live graphics, logos, designs, page headers, button icons, videos, articles, blogs, forums, scripts and other service names are the trademarks of Gear Live Inc.