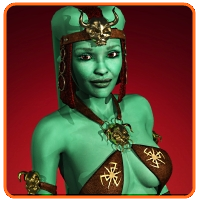 Posted by Patrick Lambert Categories: Handhelds,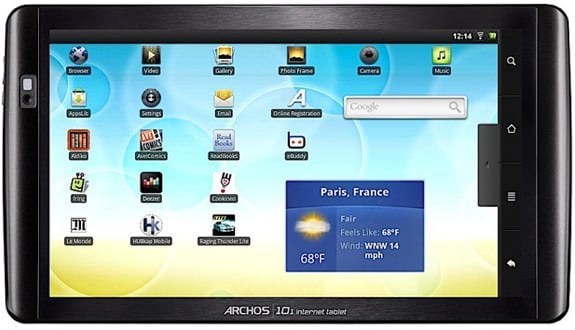 The line of Android-powered tablets seems to be increasing weekly, and indeed this week saw yet another contestant to the iPad being released, the Archos 101. It's a 10-inch tablet running the Android 2.1 OS, and powerful enough to play 720p video at a reasonable $299 price tag for the 8GB version, and $349 for 16GB. The main features include a capacitive touchscreen, a HDMI port, 802.11n Wi-Fi, front-facing camera, and an SD slot for more storage space.
Read More

| Archos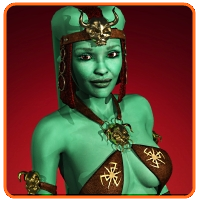 Posted by Patrick Lambert Categories: Google, Handhelds, Software,
Google Docs has been available on mobile devices for several months now, but there was no way to edit Google Docs documents on the go while in the browser. Now, Google has announced that over the coming days they will push a new version of the mobile service on their servers, and suddenly all your docs will be editable on the go from some Android devices, and iOS devices running version 3.0 or higher. When opening a document, you will be able to turn edit mode on, and add text, bullet points, edit spreadsheets and so on. Changes will be shown in "near realtime" on the web, and changes that other people do to shared documents will be reflected on the mobile device as well. This should be very good news for everyone who've come to depend on Google Docs for productivity.
Read More

| Google Docs Blog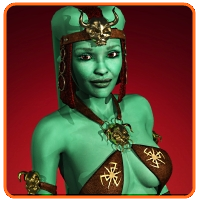 Posted by Patrick Lambert Categories: Google, Internet,

Google is once again trying to show that location services are really important to them with the release of Google Hotpot, a social recommendation engine for Places. According to Google, this service will provide recommendations "powered by you and your friends" to businesses and locations you happen to be near. Right now, Google Places mostly provides information and facts about restaurants, clubs, banks, or anything you can find on a map, as well as imported ratings from outside sources like Yelp. Hotpot adds the ability to like or dislike a location on the spot, and provide your opinion. Then, the engine will present that additional information from your social circle. The new feature is available on Android phones now and on the web, and uses your Google account to allow you to rate businesses.
Read More

| Google Hotpot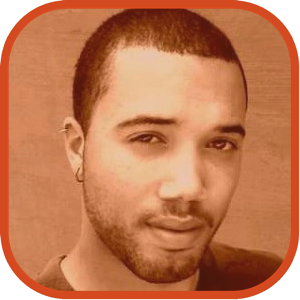 Posted by John Kilhefner Categories: Cell Phones, Design, Handhelds,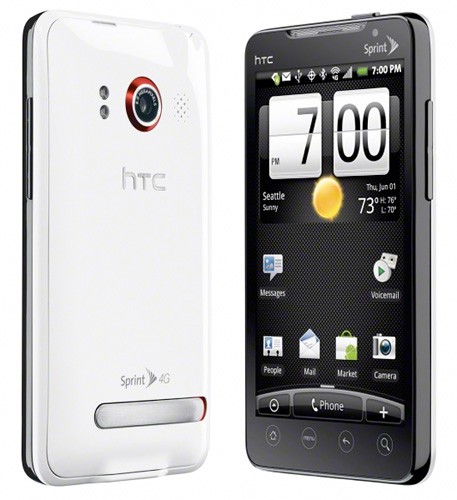 If you wanted to get your hands on an aesthetically pleasing HTC EVO 4G, but for some reason were against Best Buy, then you'll be pleased to know that the elusive white HTC EVO 4G that was once exclusive to Best Buy is now making its way into Sprint retail locations everywhere, as well as other third party stores. The price will remain the same $199 contract after $100 mail-in rebate. While the front of the phone remains black, the white back will give you that exclusive look that you crave.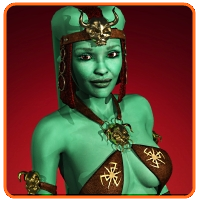 Posted by Patrick Lambert Categories: Cell Phones, Home Entertainment, Software,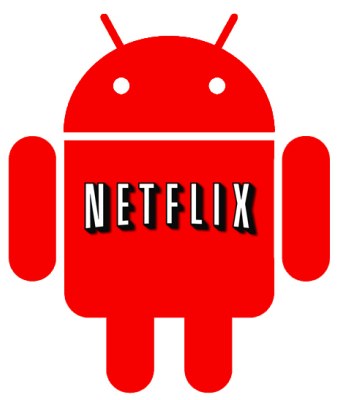 Netflix posted an interesting blog entry this weekend on which they went behind the scenes as to why there isn't an Android Netflix app just yet. Apparently, it has to do with the fact that Android devices are fragmented, and there isn't a single DRM system across the board, unlike the iPhone and Windows Phone 7 (which both have a Netflix app.) This means that, according to the blog, it's much harder to ensure security of the video content provided by Netflix, which is something that's required by publishers. Still, they are working on it, and now say that they will be able to release an Android app for "select" devices early next year. While there is no mention of which ones, more updates are said to be upcoming.
Read More

| Netflix Blog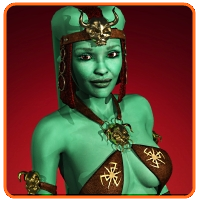 Posted by Patrick Lambert Categories: Cell Phones, Google, Rumors,
Ever since Google released an "official" Android phone, the Nexus One (a.k.a. the phone that provided a baseline of what an Android phone should be,) people have been speculating and wondering when the Nexus Two would appear. In the past few weeks, the rumors have gained momentum once again, and now it appears Engadget received some exclusive images that show the Nexus S, a phone from Samsung that would be the true successor to the Nexus One. A lot is still rumored at this point, but check out the link for detailed shots of every side as well as the interior from this upcoming device.
Read More

| Engadget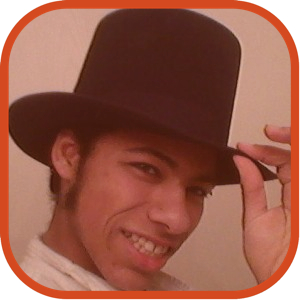 Posted by Jazz English Categories: Cell Phones, Handhelds, Software,
Skype update it's Android application today with version 1.0.1.
The first thing addressed is the support for screen resolutions common to more Android phones. Skype also announced that the hardware back key will now send the application to the background, while still allowing calls and IMs. Skype stated that this fix should also lesson battery consumption. Other fixes include:
Signing out from Skype now exits Skype.
Improved login stability and behavior.
Improved performance with large contact lists.
Reduced application size.
Problems having to do with the Galaxy S line of phones remain and Skype simply states that they "do not recommend installing Skype 1.0.1 for Android on this device with Android 2.1 and below."
Read More

| Skype Blog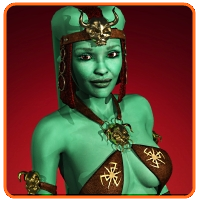 Posted by Patrick Lambert Categories: Handhelds, Software, Wireless / WiFi,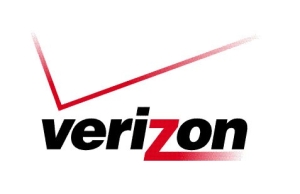 According to a Verizon statement, the Droid Incredible will receive an update soon that will include the V CAST apps. Here's the statement:
"Verizon Wireless will begin pushing a software update to the DROID Incredible next week. The update includes software enhancements that will pre-install V CAST Apps on the phone. We said earlier this year that we'd be expanding V CAST Apps to the Android platform, and the DROID Incredible is the first Android phone with the store. Developers continue to submit apps, and as a reminder, V CAST Apps allows carrier billing, so customers who purchase applications through our store will see those charges on their monthly bill. For more information about the update customers can go to www.verizonwireless.com/droidincrediblesupport."
It's worth noting that in the past, the Verizon apps have been unremovable, even though many users consider them to be of little use. It's too bad that such an open system like Android is being forced to host such carrier specific modifications. So look for that update hitting your device soon if you're using a Verizon Android device!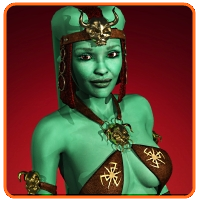 Posted by Patrick Lambert Categories: Google, Home Entertainment, Product Reviews, Software,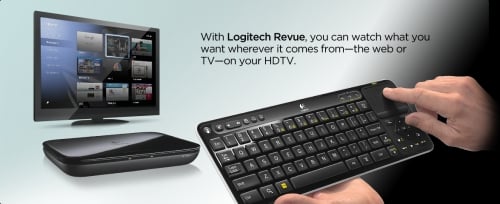 Google launched into the TV arena last month with their very own platform, Google TV. With it, they hope to compete with the likes of Apple TV, Roku, and of course, your cable connection. Unlike its competitors however, they haven't made a hardware device, but instead a platform which device makers can integrate into boxes which you connect to your TV, or into TVs themselves. This platform boosts to bring the best of the web and TV together, into a system where you can add features, search for shows and do so much more. But does this Google TV deliver?
Click to continue reading Google TV review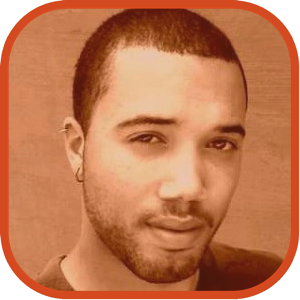 Posted by John Kilhefner Categories: Cell Phones, Video Games,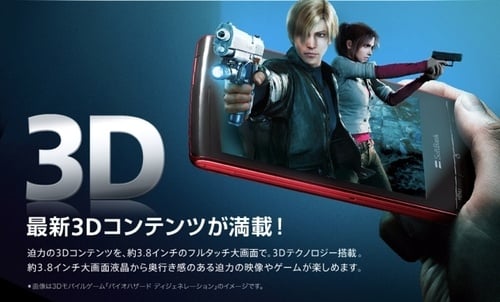 Japanese phones have been described lately as suffering from "Galapagos Syndrome". This term comes from Darwin's discovery that species in the Galapagos Islands seemed to evolve separately from the rest of the world. As such, Japanese smartphones have been criticized for not being accessible to the western market. The upcoming 3D phone from Sharp, ironically called the Galapagos, hopes to change the impression of Japanese smartphones in western minds.
The Sharp Galapagos is powered by Android, and includes a 3.8 inch glasses-free 3D screen set to rival the stereoscopic 3D of Nintendo's 3DS. What's more, the Galapagos is set to receive seven games at launch, such as: Resident Evil: Degeneration, Mobile Powerful Pro Baseball 3D, Mega Man, Taiko no Tatsujin, SLIPHEED Alternative, Ghost 'n Goblins: Gold Knights, and Reikai Denwa. In addition to video games, the Galapagos will also be getting 3D movies like Shrek Forever After and Battle Royale 3D.
However, the Nintendo 3DS is much more powerful graphic-wise than the Sharp Galapagos, as is the iPhone 4 graphically. Though, this is definitely a great phone for mobile gaming in 3D without glasses.
Read More

| Kotaku via Softbank
© Gear Live Inc. – User-posted content, unless source is quoted, is licensed under a Creative Commons Public Domain License. Gear Live graphics, logos, designs, page headers, button icons, videos, articles, blogs, forums, scripts and other service names are the trademarks of Gear Live Inc.