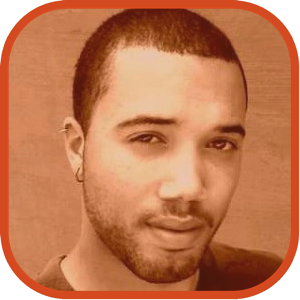 Posted by John Kilhefner Categories: Cell Phones, Corporate News, Software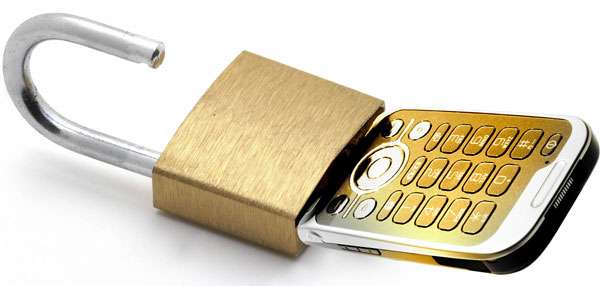 Many people take the security of their smartphones for granted. As the amount of private data communicated through smartphones increases, so does the threat of attacks from viruses and hackers. Choosing to act now rather than wait for a security fiasco, phone companies such as AT&T, are hiring security researchers to focus on strengthening the security of mobile phones from attacks. Since security has previously not been a major concern on mobile devices it will take some time (years) for these security measures to fully implement.
"Everyone is realizing that this is an uncontrolled environment," said Edward G. Amoroso, chief security officer of AT&T Inc. "We don't want to have the same problems that we had with PCs."
Click to continue reading Verizon, RIM, ATT looking to protect your smartphone from malicious attacks
Read More

| Wall Street Journal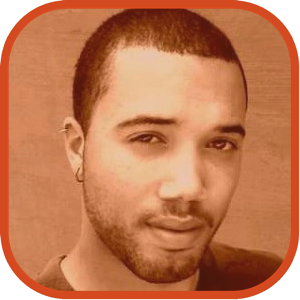 Posted by John Kilhefner Categories: Cell Phones, Rumors, Video Games

While 'PlayStation Phone' seemed to be the way to go for what is essentially a PlayStation phone, the device is most likely going to be branded 'Xperia Play' by Sony Ericcson.
This comes after learning of a number of .com, .net, and .org domain names registered as XperiaPlay by a PR agency known as Jung Relations, whose long list of clients includes Sony Ericcson.
Xperia Play is set to launch at MWC this February, but won't reach retail store shelves until April.
Read More

| Xperiax10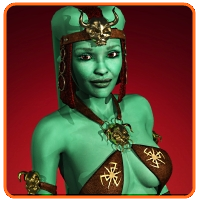 Posted by Patrick Lambert Categories: Google, Software

Last night Paul Buchheit, the former Google employee who created Gmail, tweeted his rather bold prediction that Chome OS was doomed:
"Prediction: ChromeOS will be killed next year (or "merged" with Android)"
He then added on the FriendFeed thread that Chrome OS has "no purpose that isn't better served by Android" and asking "is this too obvious to even state?" As Google started to ship CR-48 preview devices, with tech blogs reviewing them endlessly, people found themselves in front of a new type of system, one that provides much less than Android, or any other OS has provided before. Google is hoping that the web is all that many people need, and targeting Chrome OS at them. But as people started to plug in devices and finding that they don't work, being unable to do simple things like save photos from their digital cameras locally, or write a document without having to be online, it seems that the company still has a long way to go to convince people that Chrome OS is a good idea, for any market.
Read More

| FriendFeed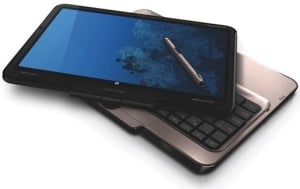 Microsoft, along with various hardware partners, entered the tablet market a decade ago, but it was never a big success for them. Now that the iPad has taken off, and with Android tablets also looking strong this Christmas, the New York Times has an exclusive report saying that Microsoft is about to release a series of new tablets at CES early next year. According to inside sources, Steve Ballmer will introduce devices from Samsung, Dell and others, and try to get Microsoft back in the race. However, unlike the iPad and Android tablets, they will run Windows 7 or 8, a full desktop OS, and include a slide out keyboard.
Of course the fact that they will run a full OS brings questions like how much battery life they will have. Also, some of the marketing points will be for people to "work on Microsoft Word, Excel or PowerPoint while doing work". This seems very similar to what the UMPC and previous Windows tablets were about, and it seems like a repeat of previous attempts--including last year at CES where Ballmer announced their new tablet initiative.
Read More

| New York Times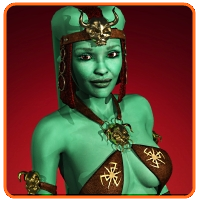 Posted by Patrick Lambert Categories: Cell Phones, Google, Software
One common source of complaints from Android users is how the Market app can be somewhat tricky to use. I've always found the user experience to be not that great compared with the Apple App Store, for example. Thankfully, Android developers have been hard at work, and have launched a new version of the Market app. They are adding a new 'carousel' in the home screen which will make discoverability of apps easier. They are also adding some categories for Widgets and Live Wallpapers, and promising to add more in the weeks ahead for popular apps and games. The way information is shown about each app is also changed, with everything being shown on a single page. Finally, the refund window will drop from 24h to 15 minutes, since apparently people typically uninstall applications they don't like only minutes after installing them. The update will be rolled out over the next two weeks to devices running Android 1.6 or above.
Read More

| Android Blog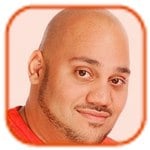 Posted by Andru Edwards Categories: Cell Phones, Google, Handhelds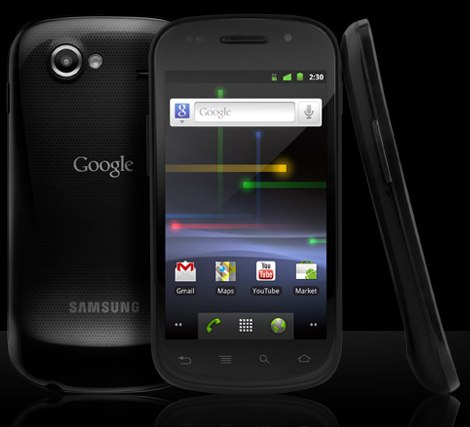 The Google Nexus S is officially the next Google phone, as Google confirmed it this morning, throwing up a product page for the upcoming smartphone. What's so special about it? Well, for starters, it's the first phone to ship with Android 2.3 Gingerbread, and Google says that owners of the Nexus S will be the first to receive future software and app updates. It's got a 4-inch WVGA display, tri-band HSPA (but no HSPA+ to take advantage of those faster T-Mobile speeds,) a 5 megapizel camera, front-facing VGA camera, and near-field communication built-in. It has 16GB of storage built-in, and 512MB RAM with a 1GHz Hummingbird processor. Other interesting tidbits include the contour display, which kind of shapes to your face, integrated VoIP support, and gyroscope.
You'll be able to purchase the Nexus S on December 16th at Best Buy locations for $199 with a two-year T-Mobile contract, or $529 unlocked. On December 20th, it'll be available in the UK at Best Buy UK and Carphone Warehouse.
Read More

| Nexus S via Google Blog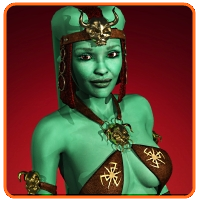 Posted by Patrick Lambert Categories: Corporate News, Internet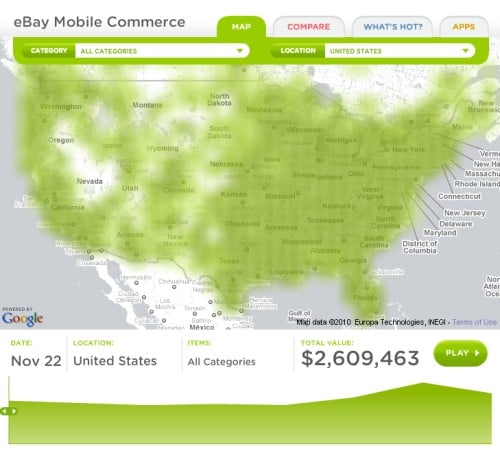 A couple of days ago was the infamous Cyber Monday, where online stores see massive surges in sales, and eBay is one of the prime destinations people go to buy goods. Today they reported that their mobile sales for the Monday after Thanksgiving were up 146%. Also, eBay released a visualization tool that shows mobile shopping trends across 6 countries. The company reported that the use of its mobile platforms went up 3 times since 2009, with its iPhone app leading the way, followed by Android and Blackberry. In the US, cars and trucks were the biggest mobile trends, with cell phones, PDAs, women's clothing and other accessories leading the number of transactions done. It's clear that eBay is pushing its mobile apps, having recently released an updated version for the iPhone which includes a bar code reader, to bridge the in-store and online shopping experience.
Read More

| eBay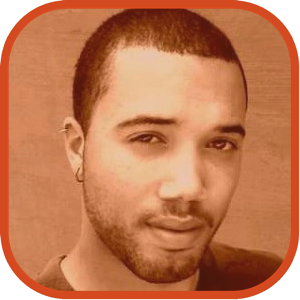 Posted by John Kilhefner Categories: Google, Handhelds, PC / Laptop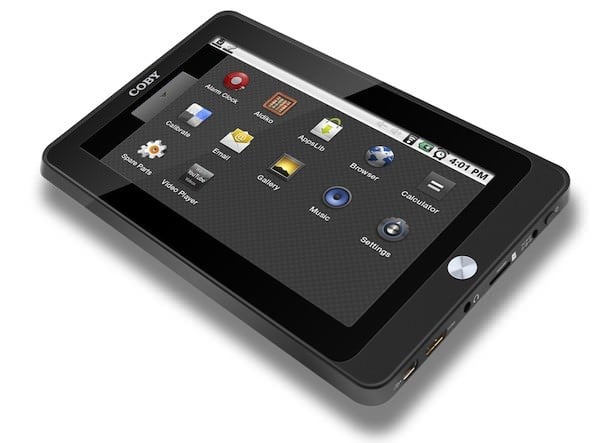 Coby has just released another Android tablet which is available now for $250. Coby's new Android tablet, the Kyros MID7015, is equipped with a 7-inch resistive touchscreen, Android 2.1 (AppsLib marketplace only,) 4GB of built-in memory, a microSD card slot with an upgrading capacity of up to 16GB, and an HDMI port for 1080p video.
Read More

| Coby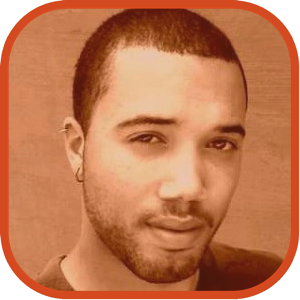 Posted by John Kilhefner Categories: Cell Phones, Handhelds, Video Games, Videos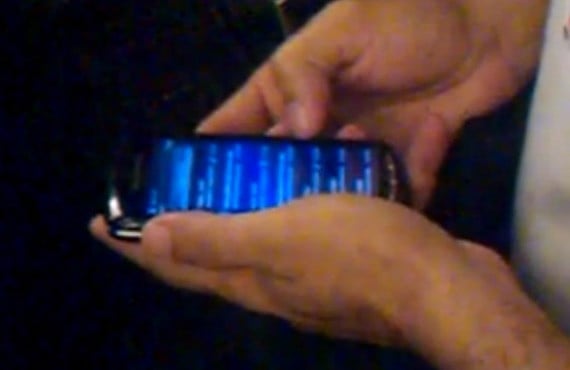 Codename Zeus, the suspected PlayStation Phone, made its way onto the Internet via a spy video taken in Greece. The Sony Ericsson crossover device is one half Android (Gingerbread) smartphone and one half PSP. The video doesn't show much, nor does it show the slide out gaming control pad, but from what we can see it looks authentic enough.
Techblog reports that the gaming phone is called the Sony Ericsson Z1. Check out the video after the jump.
Click to continue reading Playstation Phone spied in Greece
Read More

| Engadget via Youtube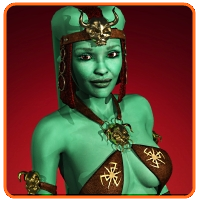 Posted by Patrick Lambert Categories: Corporate News, Google, Software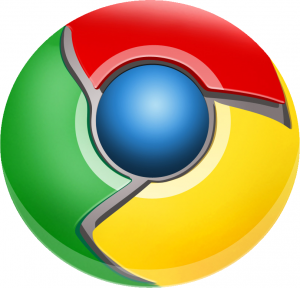 Google already has a browser, Chrome, and a touch-based operating system in Android. Yet, the company has been touting it's upcoming Chrome OS, a system to be run on low powered devices, which will be a complete cloud OS, with no local storage or apps. The New York Times talks with Sundar Pichai, Google's VP, about some of the ideas behind the new OS. The vision is a computer that starts in seconds, not minutes. The system basically runs a browser, and everything is accessed through the web. Whether it's email with Gmail, productivity with Google Docs, or any of the myriad of online products that the giant offers. While the OS will start with netbooks, Google now sees Chrome OS expanding to tablets, laptops and TVs.
It's worth remembering however that the cloud can fail, and that an OS that is completely web centric is of no use when the Internet connection goes down. With the two Google systems, Chrome OS and Android, likely to clash in the future, it's hard to see how compelling the cloud-only option will be.
Read More

| New York Times

© Gear Live Inc. – User-posted content, unless source is quoted, is licensed under a Creative Commons Public Domain License. Gear Live graphics, logos, designs, page headers, button icons, videos, articles, blogs, forums, scripts and other service names are the trademarks of Gear Live Inc.