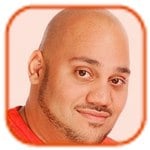 Posted by Andru Edwards Categories: Editorial, Features, Music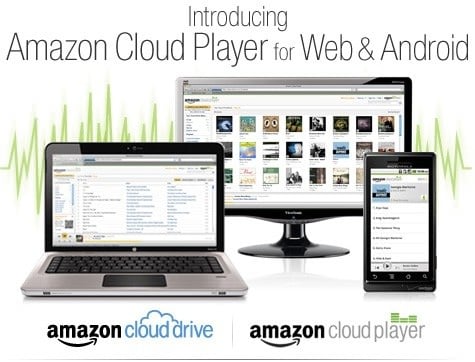 Amazon needs a way to hold on to its music customers in a post-CD era, and tightly integrating its new cloud music service with Amazon MP3 purchases might help it do that, but the concept of a "music locker" is not exactly the most innovative approach and could face licensing issues, according to analysts.
Earlier this week Amazon unveiled a new cloud-based music service that provides users with up to 5GB of free, online music storage, and 20GB of free access for a year if they purchase an album via Amazon MP3. Beyond that, it's $20.
"Amazon needs to establish a strong post-CD role for its music customers, [and] this smartly positioned locker service is an important first step in building that future role," Mark Mulligan, a Forrester research analyst, wrote in a blog post.
Mulligan cautioned, however, that Amazon Cloud Player is not exactly revolutionary. "As logical a next step in the digital music market as locker services might be, they're not an innovation in the music product. They're simply giving people access to the music they have on the devices they own."
Click to continue reading Will Amazon Cloud Player be successful?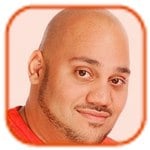 Posted by Andru Edwards Categories: Cell Phones, Corporate News, Music, Storage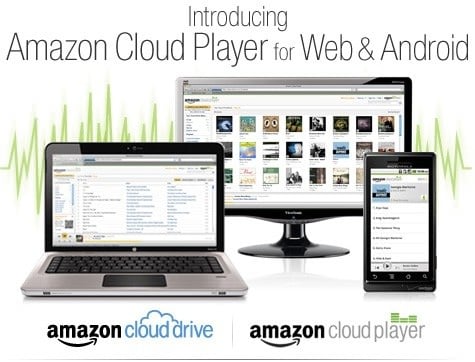 Amazon unveiled its new cloud-based music service today, which will provide users with up to 5GB of free, online music storage.
The company is offering Amazon Cloud Drive, Amazon Cloud Player for Web, and Amazon Cloud Player for Android, all of which will let users upload their music collections to the cloud and access those songs on Android phones and tablets, as well as the PC and Mac.
No word on an iOS version, but Amazon recently launched an Amazon Appstore, so it's focus at the moment is likely on the Google-owned platform.
Amazon will provide users with 5GB of free storage. Those who purchase an album via Amazon's MP3 store will get 20GB of free storage for one year; albums purchased via Amazon MP3 are automatically added to Amazon's cloud service and do not count against a user's storage quota. Additional storage plans start at $20 per year, Amazon said.
Users can upload songs in AAC or MP3 formats, and can select certain songs, artists, or albums, or just upload the entire music library.
"The launch of Cloud Drive, Cloud Player for Web and Cloud Player for Android eliminates the need for constant software updates as well as the use of thumb drives and cables to move and manage music," Bill Carr, vice president of Movies and Music at Amazon, said in a statement.
Click to continue reading Amazon Cloud Player streams your music to your computer and Android device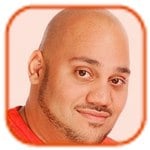 Posted by Andru Edwards Categories: Cell Phones, Google, Software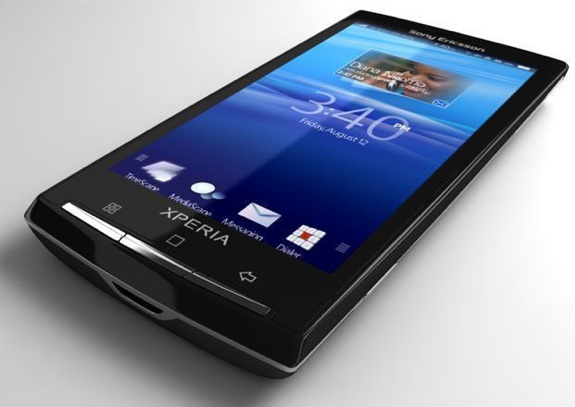 Sony Ericsson announced Friday that its Xperia X10 smartphone will be upgraded to Android 2.3 Gingerbread by the third quarter, though it might not be available to all users.
Sony Ericsson upgraded the X10 to Android 2.1 in November, and had planned to stop there, but customer demand and technology advances prompted the company to consider another upgrade.
"We have listened to our consumers," Sony wrote in a blog post. "In addition, the development of the software for our new 2011 range of Xperia phones gave us a solution that made it possible to deliver Gingerbread on Xperia X10."
Sony Ericsson decided to bypass the Android 2.2 update because it has been focused on Gingerbread for its upcoming line of Xperia phones, including the Xperia Play "PlayStation phone."
The rollout, which will technically be Android 2.3.3, is planned for the end of the second quarter into the third via the company's PC-based upgrade client. At this point, the Xperia X10 is available from carriers and in a version not tied to a specific wireless company, and the Gingerbread update will initially be provided to X10s not tied to a carrier.
Click to continue reading Sony Ericsson Xperia X10 to get Android 2.3 Gingerbread upgrade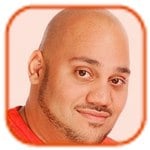 Posted by Andru Edwards Categories: Cell Phones, Features, Galleries, Handhelds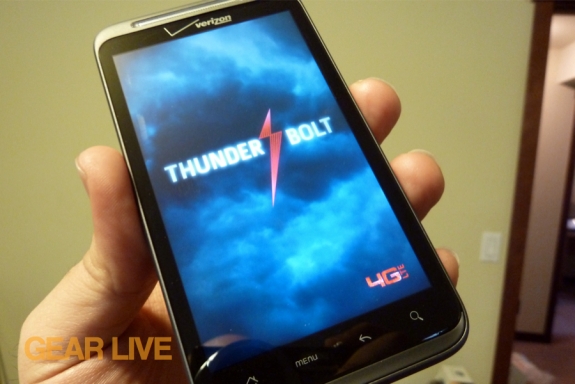 We just got our hands on the HTC Thunderbolt, the very first 4G LTE smartphone, offered by Verizon Wireless, and we're currently testing the thing out. Our review and videos will be coming soon, but let's just say, 4G mobile hotspot on this thing is absolutely amazing. Anyhow, while we finish all that up, we figured we'd hit you with our HTC Thunderbolt unboxing gallery. We put a grip of images together to give you a look at this fantastic device.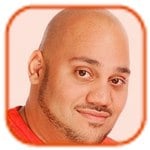 Posted by Andru Edwards Categories: Cell Phones, Videos
T-Mobile really wants you to know the Sidekick 4G is coming. In a new video, product manager Joe Fernandez shows off the phone's sliding mechanism and Android interface. We've captured some images from T-Mobile's video for your viewing pleasure below.
The new Sidekick interface is definitely based on Android 2.2 and Samsung's TouchWiz, although it has some unique Sidekick touches, like those links on the right-hand side of the screen. Samsung's "Feeds and Updates" social-networking widget appears in the video, though.
Click to continue reading T-Mobile Sidekick 4G video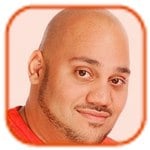 Posted by Andru Edwards Categories: Cell Phones, Movies, Rumors, Software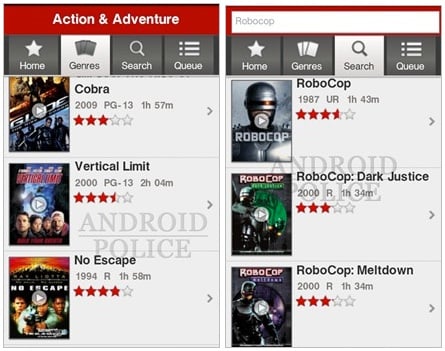 An alleged Android app for Netflix leaked on the Internet on Thursday, but doesn't appear to stream videos yet.
Android Police discovered and tested the app on an EVO phone, but couldn't get anything to stream.
"Everything looked good up until the point where I actually wanted to watch a movie – and then...nothing," blogged Will Shanklin.
Last November, Netflix blamed Android's fragmentation issues for not being able to offer a Netflix app on all Android phones. Netflix does, however, have streaming apps for the iPhone and iPod touch as well as an updated iPad app. Boxee finally added a Netflix app last month after multiple delays due to security issues.
Click to continue reading Netflix Android app leaks, not yet streaming video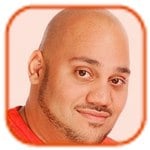 Posted by Andru Edwards Categories: Handhelds, Wireless / WiFi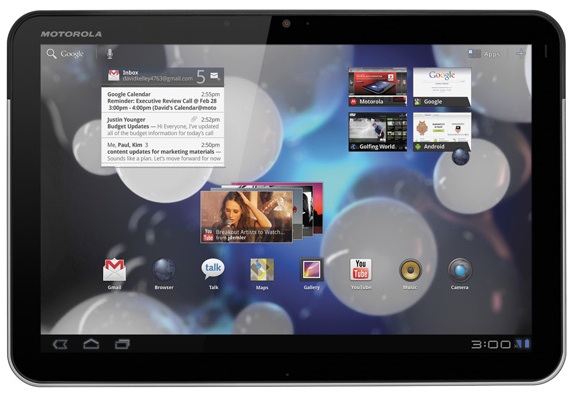 The Wi-Fi version of the Motorola Xoom will be available at various retailers starting March 27, the company announced Wednesday.
The 10.1-inch tablet will be at Amazon.com, Best Buy, Costco, RadioShack, select Sam's Club locations, Staples, and Walmart - both in-store and on their Web sites.
The Motorola Xoom Wi-Fi with 32GB of memory will cost $599.
Motorola said the Xoom Wi-Fi will also be available to commercial IT channels and regional retailers through a distribution agreement with Synnex Corporation, and regional carriers through Brightpoint.
Click to continue reading Motorola Xoom Wi-Fi model launches March 27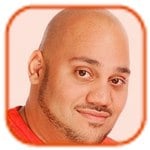 Posted by Andru Edwards Categories: Cell Phones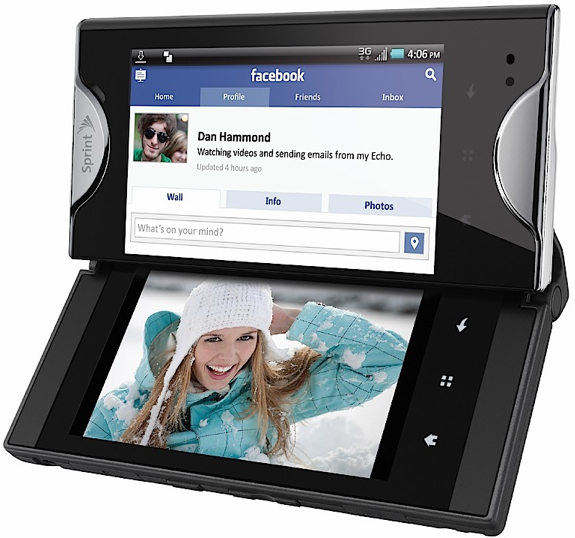 The dual-screen Kyocera Echo smartphone will be available on Sprint starting April 17 for $199.99 with a two-year contract, the carrier announced Monday.
Sprint will allow customers to start reserving the Echo on March 26 via sprint.com/echo, for pickup on April 17. On that day, the smartphone will also be available in Sprint stores and online.
The Kyocera Echo was announced in February. It features two, 3.5-inch 800-by-480 LCD touch-screen displays that can operate side-by-side, independently, or together via a 4.7-inch integrated display.
Click to continue reading Kyocera Echo dual-screen smartphone hits Sprint April 17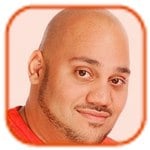 Posted by Andru Edwards Categories: Cell Phones, Google, Software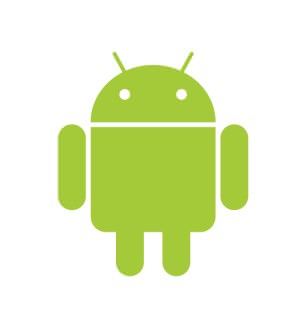 Google on Thursday expanded its Fragments API to applications running older versions of Android, meaning apps that are compatible with Android 1.6 or higher can tap into Fragments to create apps that work on larger-screened devices like tablets.
Though Android has been growing in popularity recently among handset and tablet makers, the main complaint about the OS has been its fragmented nature. At this point, about 57.6 percent of Android devices are running version 2.2, followed by 2.1 at 31.4 percent. About 6.3 percent are still on Android 1.6, according to the Android Developers site.
To address this, Google introduced the Android Fragments API in early February as part of Android 3.0 Honeycomb.
"Android 3.0 further helps applications adjust their interfaces with a new class called Fragment," Dianne Hackborn, a Google software engineer, wrote in a February 3 blog post. "A Fragment is a self-contained component with its own UI and lifecycle; it can be-reused in different parts of an application's user interface depending on the desired UI flow for a particular device or screen."
Click to continue reading Google releases tool to address Android fragmentation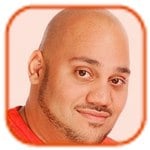 Posted by Andru Edwards Categories: Corporate News, Software, Transportation
Saab has announced the first Android-based, in-dash "infotainment" system for a car.
Called 'IQon,' the platform was demoed in a Saab Phoenix concept car at the 2011 Geneva motor show.
The Wi-Fi enabled, 8-inch touch screen lets drivers access thousands of Android apps. Apart from the usual productivity apps, like e-mail, navigation, entertainment, and music streaming, drivers can expect to see more auto-specific apps; for example, an app that controls your car's air-conditioner, one reviewer suggested. Furthermore the platform has built-in remote communication to and from Saab dealerships, which could be useful for carrying out diagnostics and uploading vehicle data.
Click to continue reading Saab reveals IQon, the first Android infotainment system
© Gear Live Inc. – User-posted content, unless source is quoted, is licensed under a Creative Commons Public Domain License. Gear Live graphics, logos, designs, page headers, button icons, videos, articles, blogs, forums, scripts and other service names are the trademarks of Gear Live Inc.