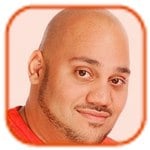 Posted by Andru Edwards Categories: Cell Phones, Handhelds, Software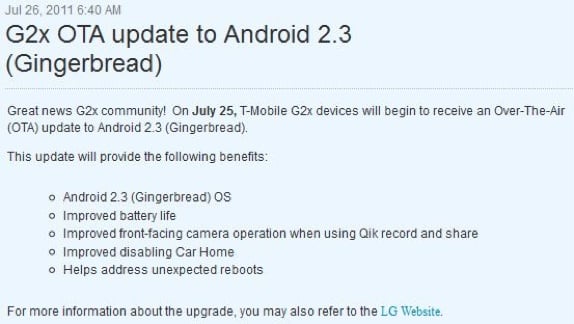 T-Mobile G2x owners, get ready, because an Android 2.3 Gingerbread update is on its way to your devices. In fact, you may have already seen the update hit your smartphones by now--if not, don't fret, the OTA rollout will hit yours soon. Expect improved battery life, and improvements with the front-facing camera, among other bug fixes.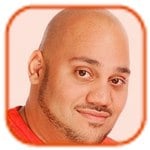 Posted by Andru Edwards Categories: Corporate News, Google, Internet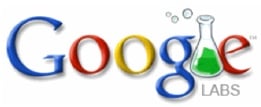 Google is shutting down its Google Labs experimental project incubator as part of an effort at "simplifying and streamlining" the company's product lines, the search giant revealed on its official blog Wednesday.
Referencing Google CEO Larry Page's recent memo to employees explaining the company's decision to retire its Google Health and PowerMeter services, Bill Coughran, a Google senior vice president for research and systems infrastructure, wrote that shuttering Google Labs was also part of the company's new agenda of "prioritizing our product efforts."
"While we've learned a huge amount by launching very early prototypes in Labs, we believe that greater focus is crucial if we're to make the most of the extraordinary opportunities ahead," Coughran wrote in a blog post titled "More wood behind fewer arrows."
"In many cases," he wrote, "this will mean ending Labs experiments—in others we'll incorporate Labs products and technologies into different product areas. And many of the Labs products that are Android apps today will continue to be available on Android Market."
Click to continue reading Google closing Google Labs to streamline product lines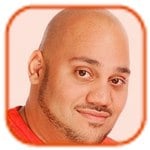 Posted by Andru Edwards Categories: Google, Handhelds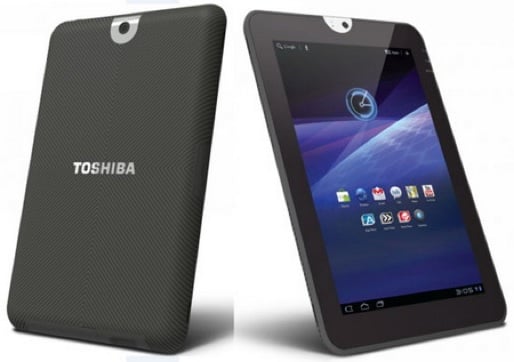 The Toshiba Thrive finally has an official U.S. release date, although the news comes from retail partner Best Buy rather than the tablet maker itself.
Best Buy on Thursday confirmed that Toshiba's 10.1-inch Thrive tablet running Google's Android 3.1 Honeycomb will be available for in-store purchase on July 10. Toshiba, unlike more publicity minded tablet makers, never named an official release date for the Thrive, though Best Buy and other Toshiba retail partners began taking pre-orders in mid-June.
Toshiba's new Wi-Fi-only tablet "joins a rapidly expanding tablet selection at Best Buy, which is re-designing both its in-store and online tablet presentation to enable customers to learn more about and easily compare new devices as they become available," the retailer said in a statement.
A big clue that the Thrive would be made available on Sunday arrived earlier this week when the Best Buy website's Thrive pre-order page began listing delivery dates of as early as July 10 for customers pre-ordering 8GB, 16GB, or 32GB Toshiba tablets.
Click to continue reading Toshiba Thrive comes to Best Buy on July 10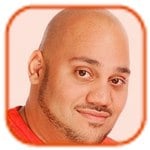 Posted by Andru Edwards Categories: Cell Phones, Handhelds, Internet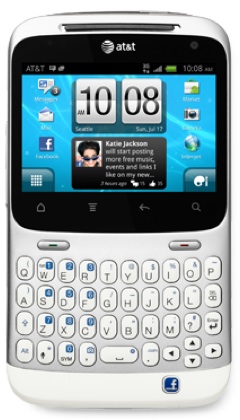 The Facebook phones are finally here. Today AT&T and HTC announced the Status, the first U.S. phone with a dedicated Facebook button.
The Status is a small Android 2.3-based smartphone with a horizontal 480-by-320, 2.6-inch touch screen and a keyboard on the front. Its most important feature, though, is the dedicated Facebook logo button near the bottom of the phone. You can press the button to immediately share what you're doing or where you are, whether you're sharing a photo you just took, an interesting Web page, or a status update.
Facebook chat, which is missing from many phone versions of Facebook, is plumbed in here, and a home-screen widget shows if your friends are available. When you get a call, the caller's Facebook status pops up on the screen.
This is also a full-fledged Android phone, of course, with the latest version of HTC's Sense UI, which is widely considered to be the most thoughtful of the manufacturer Android software extensions. For example, you can jump immediately to popular apps from the lock screen by dragging a ring over the app's icon, an HTC-exclusive feature.
Click to continue reading HTC Status Facebook phone launches on AT&T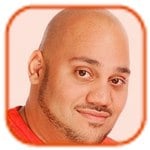 Posted by Andru Edwards Categories: Editorial, Handhelds, Home Entertainment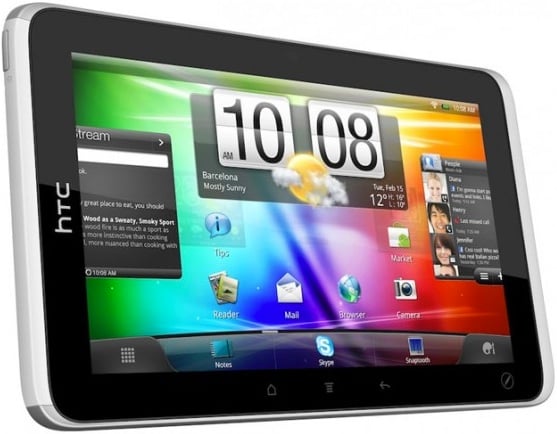 Here comes the HTC Evo View 4G! And it's packing a lot of firsts for its Friday debut on Sprint: The tablet is Sprint's first 4G Android tablet to hit the market, period–that's the first tablet set up to work with the company's 4G WiMax network—around 5 Mbps downloads and 950 Kbps uploads.
Most importantly—for movie buffs—the HTC Evo View 4G is the first tablet to ship with built-in support for Netflix movie and video streaming. In doing so, it joins an exclusive club of Android devices that support the service: A sad list that's currently limited to just nine Android smartphones.
So what's the deal? Are other Android-equipped devices—both phones and tablets—just too slow to run Netflix? Not necessarily. A Sprint spokeswoman confirmed in an interview with Wired that the company performed plenty of testing to ensure that Netflix streaming would proceed smoothly across the company's network.
The more realistic answer as to why you can't yet get Netflix on, say, a Motorola Xoom tablet, is the ugly monster that often rears its head whenever Android upgrades are discussed: Fragmentation. In the case of Netflix, the company has to perform extra research and configuration to ensure that the digital rights management systems it employs work across a number of Android devices. And that's not just a work-once, works-everywhere kind of proposal.
Click to continue reading Why is the HTC Evo View 4G the first Android tablet that supports Netflix?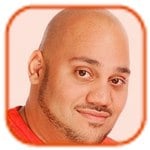 Posted by Andru Edwards Categories: Apple, Cell Phones, Editorial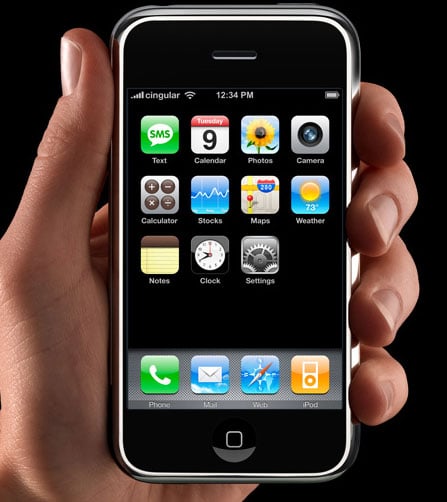 Apple has been awarded its long sought-after patent on the iPhone. Intellectual property experts say it's so broad and far-reaching that the iPhone maker may be able to bully other smart phone manufacturers out of the U.S. market entirely.
Some three-and-a-half years after filing for a patent on the iPhone, Apple on Tuesday was awarded U.S. patent number 7,966,578 for "[a] computer-implemented method, for use in conjunction with a portable multifunction device with a touch screen display, [that] comprises displaying a portion of page content, including a frame displaying a portion of frame content and also including other content of the page, on the touch screen display."
That's just the beginning of the abstract for Apple's iPhone patent, which the company filed back in December 2007. It gets quite a bit more technical in its full form, but there's one thing patent experts consulted by PCMag agree on—Apple has been awarded an incredibly broad patent that could prove to be hugely problematic for other makers of capacitive touch-screen smartphones.
Apple's patent essentially gives it ownership of the capacitive multitouch interface the company pioneered with its iPhone, said one source who has been involved in intellectual property litigation on similar matters. That's likely to produce a new round of lawsuits over the now-ubiquitous multitouch interfaces used in smartphones made by the likes of HTC, Samsung, Motorola, Research in Motion, Nokia, and others that run operating systems similar in nature to Apple's iOS, like Google's Android, said the source, who asked not to be named.
Click to continue reading Apple secures iPhone patent that could be huge blow to rivals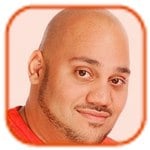 Posted by Andru Edwards Categories: Cell Phones, Google, Handhelds, Rumors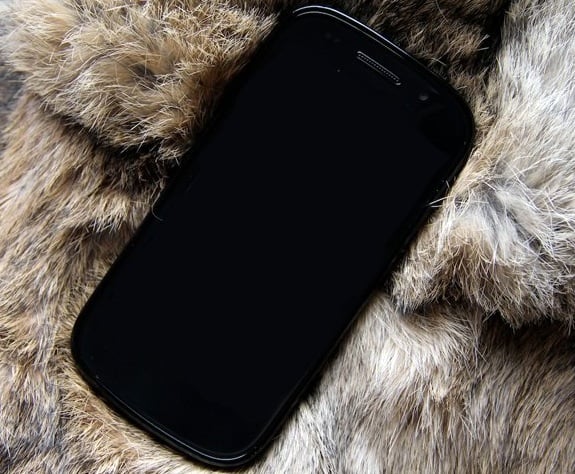 Whenever there's a major release of Android, Google likes to partner with a manufacturer on the release of a reference device for the platform, and it looks like the Nexus 4G may be that device for Android 4.0 Ice Cream Sandwich when it ships later this year. We aren't totally sure that Nexus 4G will be the name of the device, but it will be the fourth-generation Nexus phone that Google fills to the brim with all sorts of goodness. What can we expect from this one? Well, how about a 720p display for starters, with a dual-core 1.2 GHz or 1.5 GHz Snapdragon processor? 4G LTE support point to this one being a Verizon Wireless device (althought it may also launch as the first AT&T 4G LTE device,) and things are rounded out by 1 GB RAM, 1080p video recording, 5 megapixel rear camera, 1 megapixel front camera, and Android 4.0 Ice Cream Sandwich goodness, all in an ultra-thin package.
Yeah, we know how good this sounds. Just remember, it's a rumor for now, and if it comes to fruition, don't expect to see it until around the September timeframe, right in line with the iPhone 5.
Read More

| BGR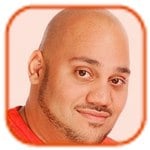 Posted by Andru Edwards Categories: Cell Phones, Google, Handhelds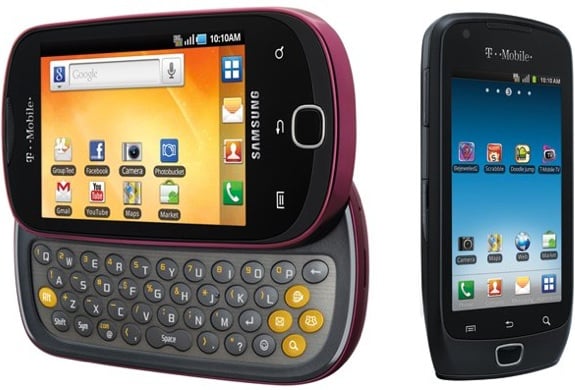 On the heels of yesterday's heady HTC Sensation 4G announcement, T-Mobile announced Thursday that it is coming out with its second Android 2.3, aka Gingerbread, device this month, the Samsung Exhibit 4G.
Not only does it cost half the price of the HTC Sensation, it actually runs on 4G speed, which T-Mobile defines as HSPA+ 21. The Sensation, meanwhile, is stuck on HSPA+ 14.4.
For a modest $79.99 after a $50 mail-in rebate and two-year contract, the Samsung Exhibit 4G comes with a 1-GHz processor, touch screen keyboard, 3-megapixel rear-facing camera, front-facing photo camera with pre-installed video chat, Flash-supported Web browsing, microSD slot, and best of all, theoretical speeds of 21 Mbps. Or perhaps this is the best part: the phone also comes pre-loaded with Bejeweled 2, Hasbro's Scrabble, and Doodle Jump.
The Exhibit comes in black or violet, and is expected to hit stores sometime in June, T-Mobile said.
Click to continue reading T-Mobile announces inexpensive Samsung Exhibit 4G, Gravity SMART phones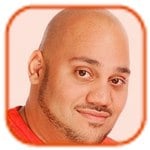 Posted by Andru Edwards Categories: Handhelds, Hot Deals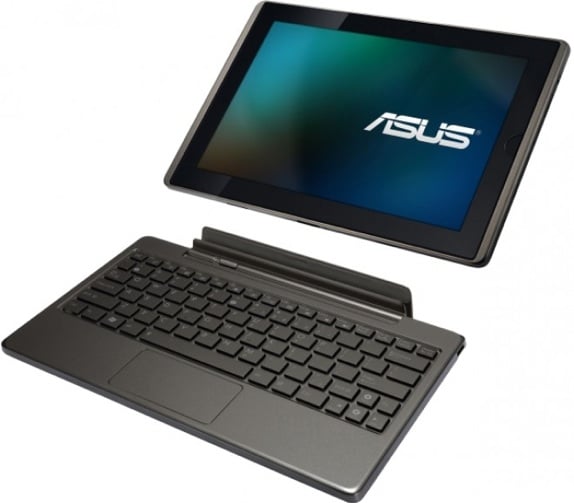 Hey, It looks like the first real, formidable iPad competitor to hit the market is shipping from Newegg as we speak! The ASUS EEE Pad Transformer rocks an IPS display and Tegra 2 processor, and ships with Android 3.1 Honeycomb (the latest update.) We've tried other Android tablets and were left underwhelmed, but this one is hotness! You can get the 32GB model from Newegg for $499, which is $100 less than the 32GB iPad, y'all!
Read More

| ASUS Transformer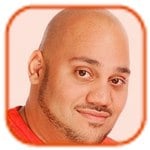 Posted by Andru Edwards Categories: Cell Phones, Hot Deals, Video Games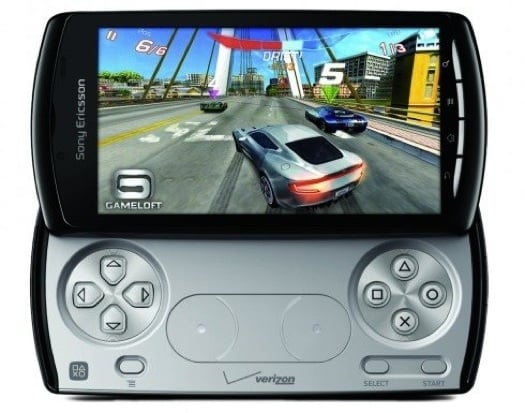 The Deal of the Day today features the newly-released Xperia Play Android smartphone from Sony Ericcson. This is the first Playstation-certified mobile phone (which is why many have dubbed it the Playstation Phone) which is awesome in itself, but what's even better is the price. You end up saving $400 on the Xperia Play full price, and $100 off the two-year contract price as well. This is the best price we've seen for the Xperia Play. If you're looking for a great Android device that also doubles as what pretty much amounts to a PSP, this is your phone. Aside from playing Playstation games, this is one of the new devices that's running Android 2.3 Gingerbread out of the box. Other specs include a Snapdragon II 1GHz CPU with Adreno 205 GPU, 5MP camera w/ autofocus & LED flash on back (VGA front-facing), 8GB microSD card pre-installed (up to 32GB supported), stereo sound, support for multi-player gaming, and more:
Save $400 on Xperia Play smartphone
Don't forget, if you're looking for other deals, be sure to check out our Newegg Promo Code thread. Oh, and if you're on Twitter, be sure to follow @TechPromos for the latest deals, or you can Like TechPromos on Facebook.
© Gear Live Inc. – User-posted content, unless source is quoted, is licensed under a Creative Commons Public Domain License. Gear Live graphics, logos, designs, page headers, button icons, videos, articles, blogs, forums, scripts and other service names are the trademarks of Gear Live Inc.