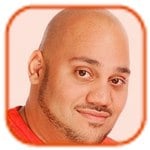 Posted by Andru Edwards Categories: Cell Phones, Handhelds, Rumors,
A draft of the Motorola Droid Bionic's user manual surfaced on the Federal Communications Commission's website, confirming most of the specs that were pulled from Motorola's website last week.
On paper at least, the dual-core smartphone built for Verizon's super-fast LTE network looks like a beast. The filing confirms that it will sport a 4.3-inch qHD display, a GHz TI OMAP 4430 dual-core processor with 1GB of RAM and 32GB of storage, a microSD card slot, an 8-megapixel rear-facing camera, and a VGA front-facing camera. It'll have an HDMI 1.4 output for mirroring the phone's display on a larger screen and support wireless charging. Furthermore, the Bionic will run Android 2.3.4 "Gingerbread."
Click to continue reading FCC filing shows Droid Bionic won't be a global phone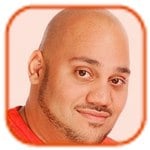 Posted by Andru Edwards Categories: Apple, Handhelds, Rumors,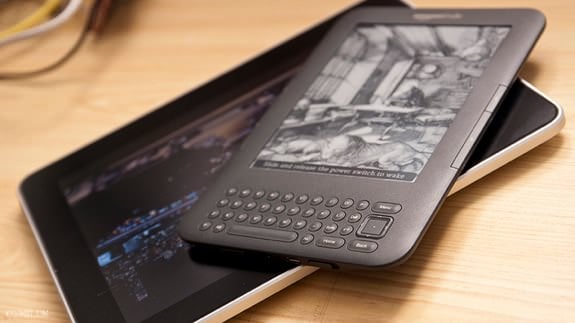 A few weeks back, I wrote a column discussing the tablet that Amazon is rumored to introduce this fall. Since then, I have heard a few more things about this tablet that are quite interesting. In my last column on this topic, I stated that the center of its design would be on reading books. That appears to be true, as multiple sources tell me that it will have the best reading experience of any tablet on the market. But, I am also hearing that Amazon is using pretty low-cost parts and not using any of the major manufacturers that are producing most of the tablets for mainstream competitors. Apparently, the company's key goal is to make the tablet very inexpensive and then use a new business model to own the Android tablet market.
I believe that Amazon CEO Jeff Bezos knows that all of the other Android vendors are at a big disadvantage when it comes to competing with Apple. Apple has a two-year lead on them, a great app store and services program, and a soon-to-be-key technology, the iCloud, which will keep all iOS apps and devices in-sync. And it has 250 million users' credit cards and hundreds of retail stores to help people learn about the iPad and buy one on the spot. None of the other tablet vendors can even come close to matching what Apple has to offer, except maybe Amazon. Although Amazon does not have retail stores like Apple does, it does have an Appstore for Android, music and movies for downloading, the Amazon Cloud Drive for storage, and the credit cards of 200+ million users. It also has limited channel partners, like Best Buy, that it could expand as well. But, I hear that while its tablet could marginally compete against Apple, this is not the company Amazon is going after with its tablet offering. It is smarter than that. Rather, I believe Amazon's goal is to be the market leader in Android and be the top seller of tablets with this mobile OS.
Click to continue reading How Amazon can disrupt the iPad and Android tablet market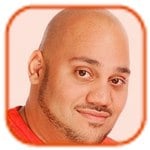 Posted by Andru Edwards Categories: Apple, Google, Handhelds, Software,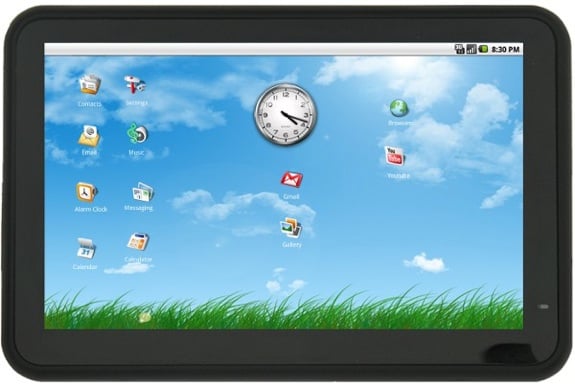 The following is a column sent to us by Skip Ferderber. We though it hit home on a lot of points, and decided to republish it with his permission:
Let's start with a popular tech-talk premise especially among Apple iPad afficionados: Among the reasons Android tablets come up short is because there are only a handful of apps specifically optimized for them.
If there's no big bucket of optimized Honeycomb apps, then it's too soon to get an Android tablet ... not when you can get an iPad with more than 100,000 tablet-optimized apps.
The tech blogosphere (including yours truly) reported early on that only 10 apps were specifically redesigned to take advantage of the Honeycomb operating system, the Android software specifically engineered for a new generation of powerful tablets with heavy-duty processing power and bright high-resolution screens such as the Motorola Xoom and the Samsung Galaxy Tab 10.1. A March Wired article reported it had found only 50 Honeycomb-optimized apps.
Well, hold on there, buckaroos.
What happens when non-optimized apps — the same apps you use on your Android smartphone — are run on a Honeycomb tablet? What's the user experience like? Can you live with it? I decided to find out.
Click to continue reading How good (or bad) are apps for Android tablets?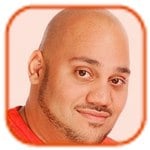 Posted by Andru Edwards Categories: Apple, Cell Phones, Google, Software,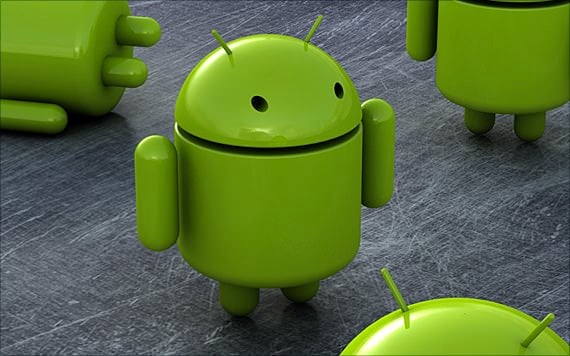 Are almost 50 percent of the world's smartphones running Google's Android? According to Monday data from Canalys, Android ended the second quarter with 48 percent of the market, with Asia Pacific leading the charge.
Globally, the smartphone market is up 73 percent from last year, with 107.7 million devices shipped in the last quarter. Of the 56 countries tracked by Canalys, Android topped 35 of them, with 51.9 million shipments overall.
Why the boost? Canalys pointed to strong Android support from major handset makers like Samsung, HTC, LG, Motorola, Sony Ericsson, ZTE, and Huawei. Android holds 85 percent of the market in South Korea and 71 percent in Taiwan alone.
Apple came in second place with 20.3 million iPhones sold and 19 percent of the market, which was enough to overtake Nokia's Symbian platform and make Apple the world's top smartphone vendor.
Click to continue reading Android is running on half of the smartphones in the world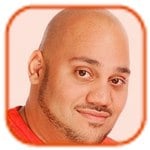 Posted by Andru Edwards Categories: Google, Home Entertainment, Internet,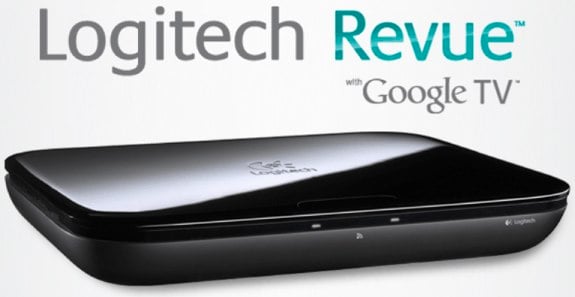 The Logitech Revue price drop announced last week went into effect yesterday. The company also issued a clarification to deny that more customers are returning Google TV Revue boxes than buying them.
Starting Sunday, the Logitech Revue with Google TV is available for $99, down from $249. The company also said it will roll out an automatic software update later this summer, which will add Android 3.1, a simplified user experience, and access to the Android Market.
The price drop is the second for the Revue this year; Logitech dropped it from $299 to $249 in May. That, however, did not help sales and during a recent earnings call, the company said that "returns of the product were higher than the very modest sales."
Logitech later issued a clarification to say that it did not mean that more Revues were being returned than purchased.
Click to continue reading Logitech Revue dropped to $99, company clarifies customer returns comment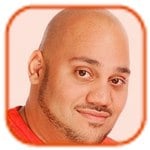 Posted by Andru Edwards Categories: Google, Home Entertainment,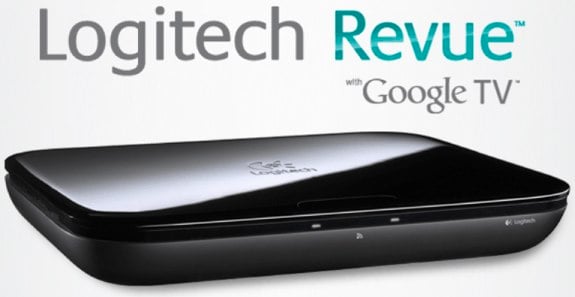 Back when the Logitech Revue was first announced for about $300, we knew the device wouldn't sell. Google TV was a new, unproven product, and Google wasn't even the company that was technically doing the selling of the devices. Yet somehow, Logitech didn't realize that, and the Revue has sold very, very poorly. So poorly in fact, that there's a major shakeup going on at the company as its now seeking a new CEO. The official word is that people have been returning their purchased Revue boxes faster than others are buying new ones, and that's just not good. In an effort to increase consumer adoption, Logitech has slashed the price of the Revue down to $99--a $150 reduction in price. So, anyone plan on picking up one of these? Hey, it'll be getting an Android Honeycomb update sometime soon.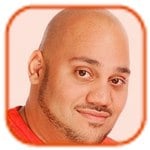 Posted by Andru Edwards Categories: Cell Phones, Handhelds, Software,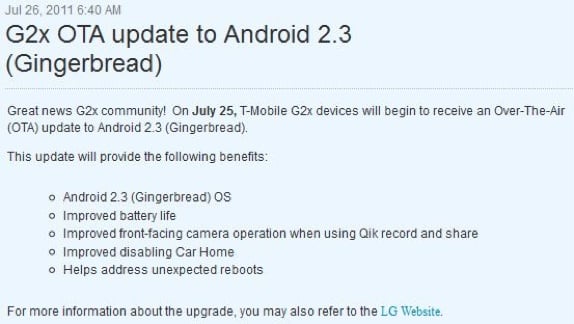 T-Mobile G2x owners, get ready, because an Android 2.3 Gingerbread update is on its way to your devices. In fact, you may have already seen the update hit your smartphones by now--if not, don't fret, the OTA rollout will hit yours soon. Expect improved battery life, and improvements with the front-facing camera, among other bug fixes.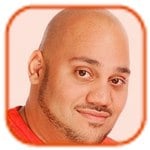 Posted by Andru Edwards Categories: Corporate News, Google, Internet,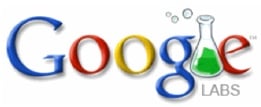 Google is shutting down its Google Labs experimental project incubator as part of an effort at "simplifying and streamlining" the company's product lines, the search giant revealed on its official blog Wednesday.
Referencing Google CEO Larry Page's recent memo to employees explaining the company's decision to retire its Google Health and PowerMeter services, Bill Coughran, a Google senior vice president for research and systems infrastructure, wrote that shuttering Google Labs was also part of the company's new agenda of "prioritizing our product efforts."
"While we've learned a huge amount by launching very early prototypes in Labs, we believe that greater focus is crucial if we're to make the most of the extraordinary opportunities ahead," Coughran wrote in a blog post titled "More wood behind fewer arrows."
"In many cases," he wrote, "this will mean ending Labs experiments—in others we'll incorporate Labs products and technologies into different product areas. And many of the Labs products that are Android apps today will continue to be available on Android Market."
Click to continue reading Google closing Google Labs to streamline product lines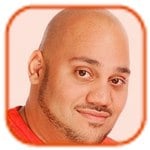 Posted by Andru Edwards Categories: Google, Handhelds,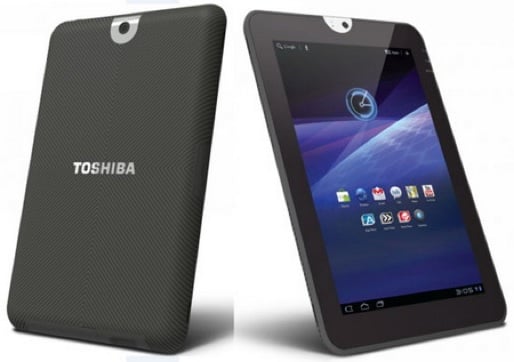 The Toshiba Thrive finally has an official U.S. release date, although the news comes from retail partner Best Buy rather than the tablet maker itself.
Best Buy on Thursday confirmed that Toshiba's 10.1-inch Thrive tablet running Google's Android 3.1 Honeycomb will be available for in-store purchase on July 10. Toshiba, unlike more publicity minded tablet makers, never named an official release date for the Thrive, though Best Buy and other Toshiba retail partners began taking pre-orders in mid-June.
Toshiba's new Wi-Fi-only tablet "joins a rapidly expanding tablet selection at Best Buy, which is re-designing both its in-store and online tablet presentation to enable customers to learn more about and easily compare new devices as they become available," the retailer said in a statement.
A big clue that the Thrive would be made available on Sunday arrived earlier this week when the Best Buy website's Thrive pre-order page began listing delivery dates of as early as July 10 for customers pre-ordering 8GB, 16GB, or 32GB Toshiba tablets.
Click to continue reading Toshiba Thrive comes to Best Buy on July 10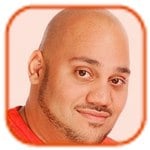 Posted by Andru Edwards Categories: Cell Phones, Handhelds, Internet,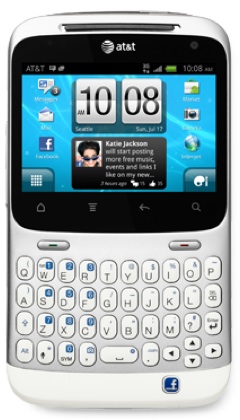 The Facebook phones are finally here. Today AT&T and HTC announced the Status, the first U.S. phone with a dedicated Facebook button.
The Status is a small Android 2.3-based smartphone with a horizontal 480-by-320, 2.6-inch touch screen and a keyboard on the front. Its most important feature, though, is the dedicated Facebook logo button near the bottom of the phone. You can press the button to immediately share what you're doing or where you are, whether you're sharing a photo you just took, an interesting Web page, or a status update.
Facebook chat, which is missing from many phone versions of Facebook, is plumbed in here, and a home-screen widget shows if your friends are available. When you get a call, the caller's Facebook status pops up on the screen.
This is also a full-fledged Android phone, of course, with the latest version of HTC's Sense UI, which is widely considered to be the most thoughtful of the manufacturer Android software extensions. For example, you can jump immediately to popular apps from the lock screen by dragging a ring over the app's icon, an HTC-exclusive feature.
Click to continue reading HTC Status Facebook phone launches on AT&T
© Gear Live Inc. – User-posted content, unless source is quoted, is licensed under a Creative Commons Public Domain License. Gear Live graphics, logos, designs, page headers, button icons, videos, articles, blogs, forums, scripts and other service names are the trademarks of Gear Live Inc.