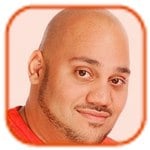 Posted by Andru Edwards Categories: Apple, Cell Phones, Editorial, Features, Google, Handhelds, Mods / Hacks, Software, Videos,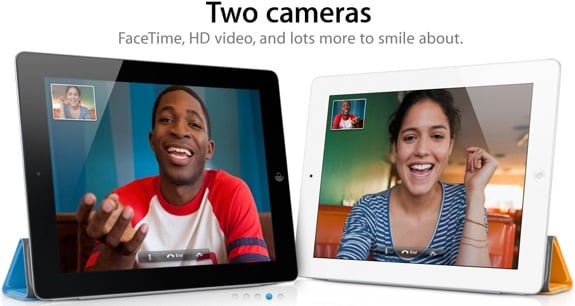 We've come to the end of another year, and as we wave goodbye to 2011, we figured it was only fitting that we share the most popular stories published on Gear Live this year, as determined by our readers (we've also got the top ten most read stories regardless of publish date, as well as the ten most popular Gear Live videos of 2011!) These are the ten stories that were read the most, and when you consider that fact, it's pretty surprising to see what made the list. Let's kick it off with our most read story of the year:
Giveaway: Apple iPad 2 32 GB!:
The iPad 2 certainly got a lot of attention this year, and our iPad 2 giveaway served as our most popular post out of them all for 2011.
Click to continue reading Top 10 Gear Live stories of 2011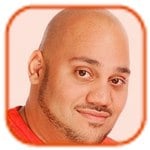 Posted by Andru Edwards Categories: Google, Handhelds, Mods / Hacks, Software,
If you've got a Kindle Fire and have been waiting for the opportunity to to install a full-on version of Android, you may want to look into the newest hack that's just been released that allows you to install Android 4.0 Ice Cream Sandwich on the Amazon tablet. Yep, you read that right - thanks to an early Ice Cream Sandwich port based on CyanogenMod 9 that was put together by JackpotClavin, you can turn your Kindle Fire into a real Android tablet, with some caveats, as you'd probably expect.
Click to continue reading Kindle Fire Hack: Run Android 4.0 Ice Cream Sandwich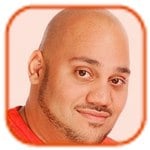 Posted by Andru Edwards Categories: Cell Phones, Google, Handhelds, Product Reviews,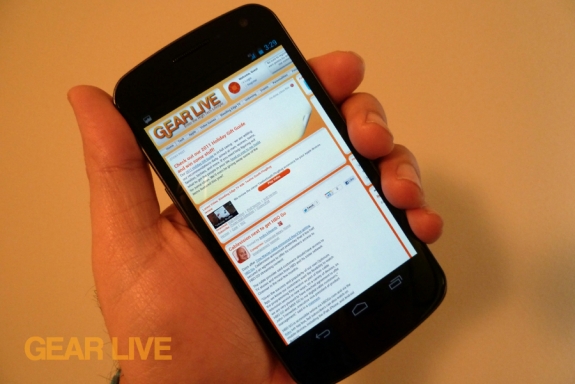 How much does Android 4.0 mean to you? How much do you need to have it right now? Because that's the dilemma with the Samsung Galaxy Nexus smartphone ($299-$649). Overall it's not quite as good a phone as the Motorola Droid RAZR ($299). But right now, it's the only phone running Ice Cream Sandwich (ICS), and that's the future.
In many ways, this is the ultimate early adopter phone. The phone itself isn't perfect; typically, Nexus phones aren't the best hardware on the market. But the software takes a major leap forward, with everything from a better Gmail experience to a faster browser and the ability to put folders on your home screens. Do you need that right now? Then yes, you need the Nexus. Why else might you want to jump on board the latest flagship Google device? Hit the link and follow us through our full Galaxy Nexus review for the answers.
Click to continue reading Samsung Galaxy Nexus review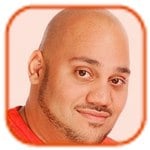 Posted by Andru Edwards Categories: Cell Phones, Features, Galleries, Handhelds,
The Samsung Galaxy Nexus is the newest and hottest Android smartphone in town, and we've got one in-house to review. We're still putting our finishing touches on our thoughts about the first phone to run Android 4.0 (otherwise known as Ice Cream Sandwich,) but what we do have ready is a Galaxy Nexus unboxing gallery where you can get up close and personal with the device in a series through our series of images. Go ahead and check it out, and we'll have our full review up shortly!
Gallery: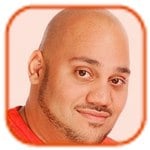 Posted by Andru Edwards Categories: Cell Phones, Google, Software,
Google formally announced Android 4.0.3 on Friday, the base version of its "Ice Cream Sandwich" operating system that will be provided to partners.
Although Google described the new version as a mix of optimizations and bug fixes, the real significance is that the new OS will be the baseline version that will be rolled out to partners interested in developing phones and tablets around the new OS. It also appears to possibly include Facebook Ticker-like functionality.
"Going forward, we'll be focusing our partners on Android 4.0.3 as the base version of Ice Cream Sandwich," Xavier Ducrohet, the Android SDK Tech Lead, said in announcing the new version. "The new platform will be rolling out to production phones and tablets in the weeks ahead, so we strongly encourage you to test your applications on Android 4.0.3 as soon as possible."
In addition to incremental improvements in graphics, databases, spell-checking, Bluetooth, and other features, the new OS includes a new social stream API.
Click to continue reading Google releases Android 4.0.3 'Ice Cream Sandwich' partner update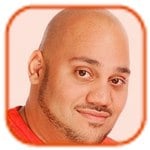 Posted by Andru Edwards Categories: Google, Software,
Adobe on Friday released Flash Player 11.1 for Android devices. The update includes support for Android 4.0 Ice Cream Sandwich but is the last major version of Adobe's mobile browser plugin.
An Adobe AIR 3.1 update will ship next week.
In late November, Adobe announced that it would no longer develop Flash Player for the mobile Web after its next release. "Our future work with Flash on mobile devices will be focused on enabling Flash developers to package native apps with Adobe AIR for all the major app stores," the company said at the time.
In a Friday blog post, Adobe reiterated that stance, arguing that apps are the wave of the future.
Click to continue reading Adobe Flash Player 11.1 released, Ice Cream Sandwich now supported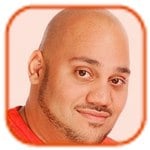 Posted by Andru Edwards Categories: Cell Phones, Google, Software,
At the Google I/O conference in May, many Android phone vendors and U.S. wireless carriers made a long-awaited promise: From then on, any new Android phone would receive timely OS updates for at least 18 months following launch, as part of the then newly christened Google Update Alliance.
The back story: If you own an Android phone, you may have watched with frustration as a new version of the OS hit the market. It's almost never clear if your phone will ever get that upgrade—unlike with iOS or Windows Phones, which always get all upgrades (providing they meet the right hardware requirements). With Android, it seems to depend on the phone vendor, the specific model, the wireless carrier, the Android version itself, and whether Google sent the carrier an inflatable plastic food product as a token of its appreciation that week. Worse—and much to our chagrin—sometimes vendors make promises to customers before the sale that they don't keep once you own the phone.
Many factors contribute to this. But custom versions of Android are the key culprit, either thanks to vendor-specific enhancements (like HTC Sense, Motorola MotoBlur, and Samsung's TouchWiz, though LG, Pantech, Casio, and other vendors do it too), or carrier-specific enhancements of a more dubious nature (such as unnecessary preloaded bloatware and changes to default apps). These changes require many programming hours not just to make in the first place, but to also support and upgrade down the road—resources the carrier would rather throw at making new phones to sell you.
So the Google Update Alliance was a breath of fresh air. It sounded like everyone would finally come together, streamline their OS update timelines, and stop jerking around their customers. The thing is, while the Google Update Alliance ended up being one of the biggest stories to come out of Google I/O, we've heard almost nothing about it since then. You can bet we weren't just going to forget about it and pretend it never happened—especially after the release of Google Android 4.0 (Ice Cream Sandwich), which is a huge leap in UI design and overall performance.
Click to continue reading Google's Android Update Alliance not living up to expectations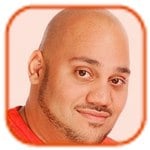 Posted by Andru Edwards Categories: Google, Handhelds, Product Reviews,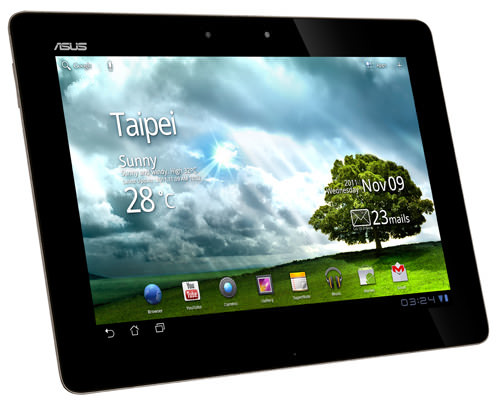 The Asus Eee Pad Transformer Prime feels like the first laptop-class Android tablet, with its quad-core 1.4GHz processor, clever add-on keyboard dock, and its support for USB storage and console gamepads. This is easily the most impressive Android tablet ever. But with such startling specs, it's outstripping the weak app selection available for Google's Android Honeycomb OS. Although there are a few standout apps for the platform, the lack of a thriving Android tablet app community makes the Transformer Prime a less sure choice than it should be. Read on for our full review of the Transformer Prime to see if it's worth your attention (or money.)
Click to continue reading Asus Eee Pad Transformer Prime review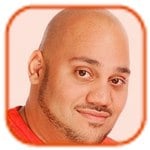 Posted by Andru Edwards Categories: Cell Phones, Google, Handhelds, Rumors,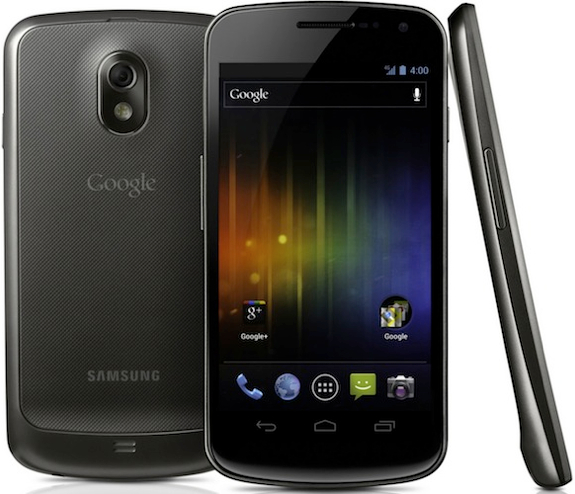 Had we a nickel every time someone projected a U.S. launch date for Samsung's much-anticipated Galaxy Nexus smartphone. We've all seen it. We've read about it. We've watched the phone's international release come and go. We've even posted our Galaxy Nexus review. So when's the big U.S. release, anyway?
Rumors have suggested everything from Black Friday, to Cyber Monday, to just about any November date under the sun for the launch of Samsung's first big Ice Cream Sandwich device (that's Android 4.0, the latest iteration of Google's mobile operating system). The Android website Droid Life is the latest gossiper to jump into the fray, only it's coming armed with evidence that suggests the Galaxy Nexus launch isn't arriving in November after all: Rather, December 8.
The source of the info is unknown, but the allegedly internal documents list a "Launch / End date" for the Samsung Galaxy Nexus as December 8. Although an accompanying description seems to indicate that the date could be reserved for a marking campaign for the device, instead of the smartphone's actual release date, Droid Life has corroborated its first leaked image with a second.
Click to continue reading Samsung Galaxy Nexus rumored to launch on December 8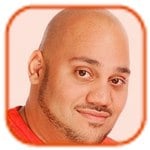 Posted by Andru Edwards Categories: Cell Phones, Features, Google, Handhelds, Product Reviews, Software,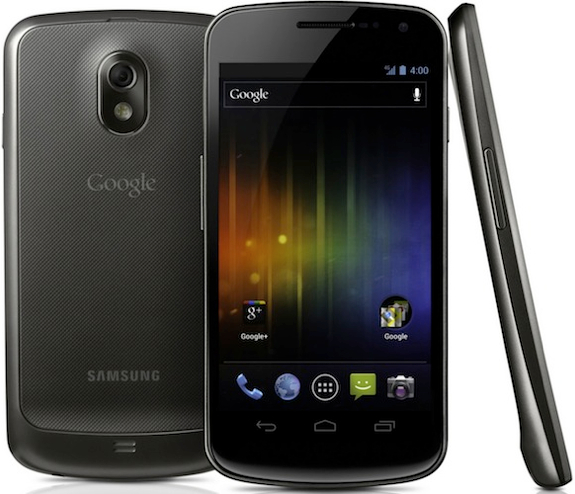 This is a huge deal. Ice Cream Sandwich is the biggest upgrade to Google's Android OS since Android 2.2 hit in May 2010, and possibly the most important update ever. From what I've seen so far in a day with the Samsung Galaxy Nexus phone, Android users should be demanding their share of Ice Cream—and it should absolutely make a difference in your phone purchases.
Google lent me an international developer unit of the Samsung Galaxy Nexus, the first ICS phone. This isn't the LTE device that Verizon Wireless will be selling in the U.S., but it's roughly the same size and shape with very similar capabilities, so it's a good way to judge what ICS will be like when it hits the USA.
Click to continue reading Samsung Galaxy Nexus and Android 4.0 Ice Cream Sandwich first impression review
© Gear Live Inc. – User-posted content, unless source is quoted, is licensed under a Creative Commons Public Domain License. Gear Live graphics, logos, designs, page headers, button icons, videos, articles, blogs, forums, scripts and other service names are the trademarks of Gear Live Inc.