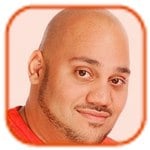 Posted by Andru Edwards Categories: Music, Prime Time, Reality, FOX, American Idol, News,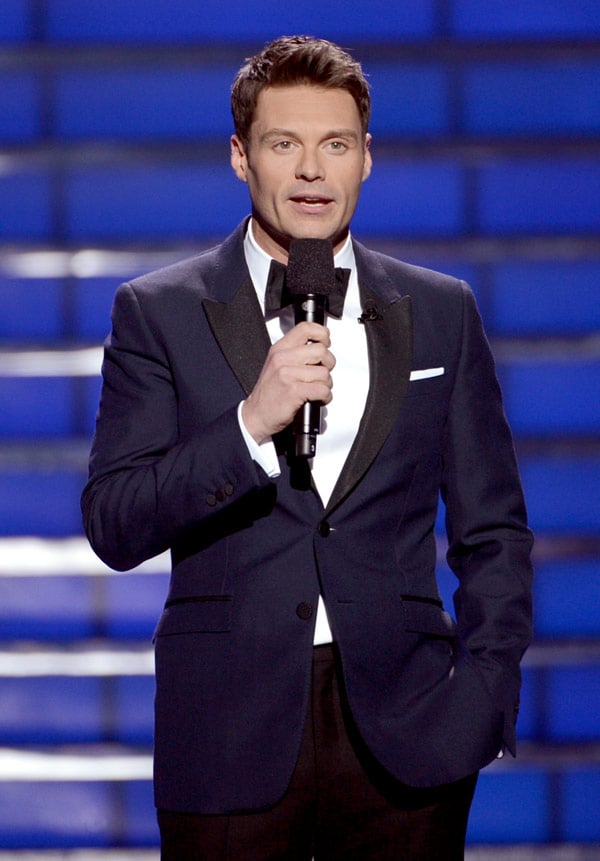 Ryan Seacrest performed on American Idol last night.
The 39-year-old star - who has fronted the talent show since it began in 2002 - took to the stage on the show's finale for a surprise musical performance, which was introduced by program mentor Randy Jackson. Wearing a tuxedo, Ryan sang Richard Marx's classic ballad "Right Here Waiting" - which quickly turned into a duet when the curtains rose to reveal the crooner and the two performed together at the piano.
Speaking afterwards, Ryan jokingly told the audience, "I apologize. [That was my] moment in the sun."
Judge Harry Connick Jr. claimed the performance would trigger a new career direction for the host. "My prediction? You're going to have a record deal before this night is over," he joked. Ryan replied, "I hope not."
Click to continue reading Ryan Seacrest Performs on 'American Idol'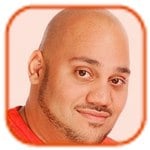 Posted by Andru Edwards Categories: Music, Television, Hook-ups, Rumors,
Kelly Clarkson's fellow American Idol finalist Justin Guarini claims they had a secret relationship.
The "Because of You" hitmaker - who is expecting her first child with husband Brandon Blackstock - won the first series of the show in 2002, and the runner-up claims they began a romance when they starred together in movie From Justin to Kelly, but separated when her career grew more successful while his stalled.
According to a review posted on website Mcall.com, Justin told the audience at his Lovesick one-man cabaret show in Pennsylvania last week about the romance, and also with another Idol contestant from his series, the fourth-placed Tamara Gray. Justin - who has two children with wife Reina - has previously described Kelly as being "like a sister" to him. "We've just always been such good friends. Um, man, it was weird; she was like my sister on the show, and then you know, we made a movie together. ... I'd say, we had a good time. Yeah," he previously said in 2012.
And speaking around the release of From Justin to Kelly, the "Stronger" singer was quick to dispel talk of a romance with her co-star. "We're like brother and sister," Kelly insisted at the time.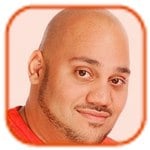 Posted by Andru Edwards Categories: Music, Prime Time, Reality, FOX, American Idol, Gossip, News,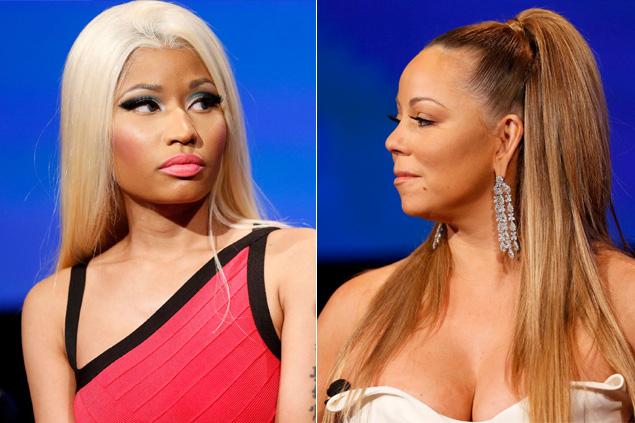 Mariah Carey has slammed Nicki Minaj.
The 43-year-old singer - who repeatedly clashed with the "Starships" hitmaker when they were both judges on American Idol last year - insisted she wants to press "delete" on her time on the show and claimed she can't even remember her fellow panelist. When asked about the program on Power 105.1's "Breakfast Club" radio show, she said, "I was a professional on that show, and that's all I have to say. I was a complete professional."
Click to continue reading Mariah Carey Slams Nicki Minaj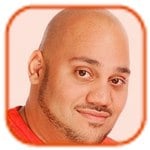 Posted by Andru Edwards Categories: Music, Prime Time, Reality, FOX, American Idol, News,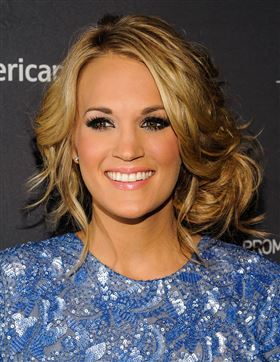 Carrie Underwood has been named the top-earning American Idol alumni.
The country music star and 2005 winner topped Forbes magazine's annual list thanks to her staggering $31 million income over the last year, with a sell-out tour, albums and beauty deals under her belt.
Kelly Clarkson, the first ever Idol winner, came in second place with $7 million with the earnings of two albums and concerts, each scoring her quarter of a million dollars. The third spot on the list is a surprise tie between season 8 winner Adam Lambert, who landed a guest role on Glee, and 2012 winner Phillip Phillips, with $5 million each. The lesser-known Phillips' winner's single "Home" fared better than any in the show's history, shifting over 4 million copies.

Chris Daughtry was third with $4 million thanks to performing over 80 shows with his eponymous rock band. Baby-faced country singer Scott McCreery ranked sixth with earnings of $3 million, while season 5 winner Taylor Hicks - who is the only Idol alumni with a Las Vegas-residency - came seventh. Broadway star Fantasia Barrino, Dancing with the Stars contestant Kellie Pickler, Smash singer-and-actress Katharine McPhee and Dreamgirls star Jennifer Hudson rounded out the top 10.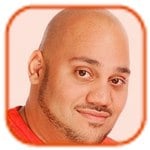 Posted by Andru Edwards Categories: Music, Prime Time, Reality, FOX, American Idol, Features,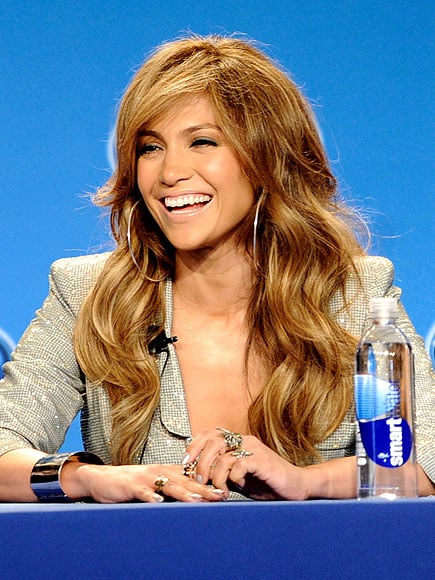 Jennifer Lopez doesn't want to look silly on American Idol.
The "On The Floor" singer is worried she will be a "giggling fool" during her stint as a judge on the singing competition, because fellow panellists Keith Urban and Harry Connick Jr. make her laugh so much during shooting.
Speaking during an American Idol season 13 live Q&A on Tuesday, Jennifer said, "I love being between these two guys, I love being on the panel with these guys, they do have a lot of banter going on. They make me laugh, I think the danger this season is not to come off like a giggling fool, because they make me laugh so much, we really are having a good time. They're awesome."
J.Lo claims Keith is the "prankster" of the group, while newcomer Harry - who joined the panel this year - admitted he is the "mischievous" judge and tries his best to make the curvaceous beauty laugh all the time. "There is so much going on, anything to make her lose it," he quipped.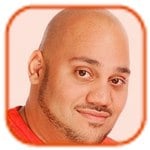 Posted by Andru Edwards Categories: Music, Prime Time, Reality, FOX, American Idol, Gossip,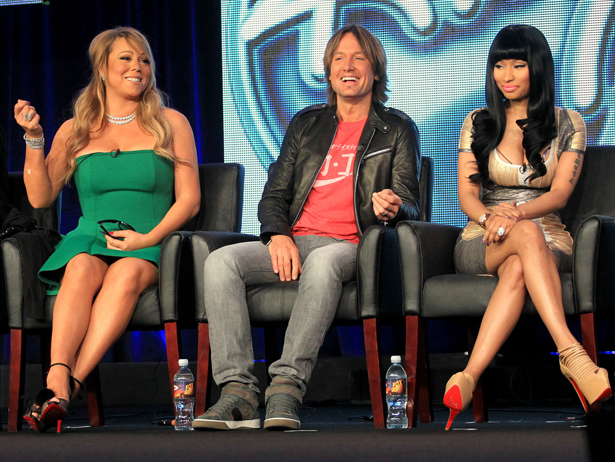 Mariah Carey hated being a judge on American Idol.
The "Art of Letting Go" hitmaker, who served on the show's judging panel for one season that ended six months ago, alongside Nicki Minaj, Randy Jackson and Keith Urban, has confessed it was like "going to work every day in hell with Satan":
"Honestly, I hated it. Here's what it was. I was the first person who signed on... I thought it was going to be a three-person panel. They gave me a nice... monetary moment, and I was just like, 'Okay, Randy Jackson will be there; I've known him forever. He used to play bass for me. Like, this isn't a big deal. This will be nothing.' But it wasn't that. It was like going to work every day in hell with Satan."
Click to continue reading Mariah Carey: 'American Idol' Was Hell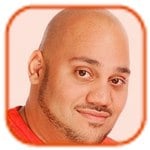 Posted by Andru Edwards Categories: Music, Prime Time, Reality, FOX, American Idol, Announcements, News,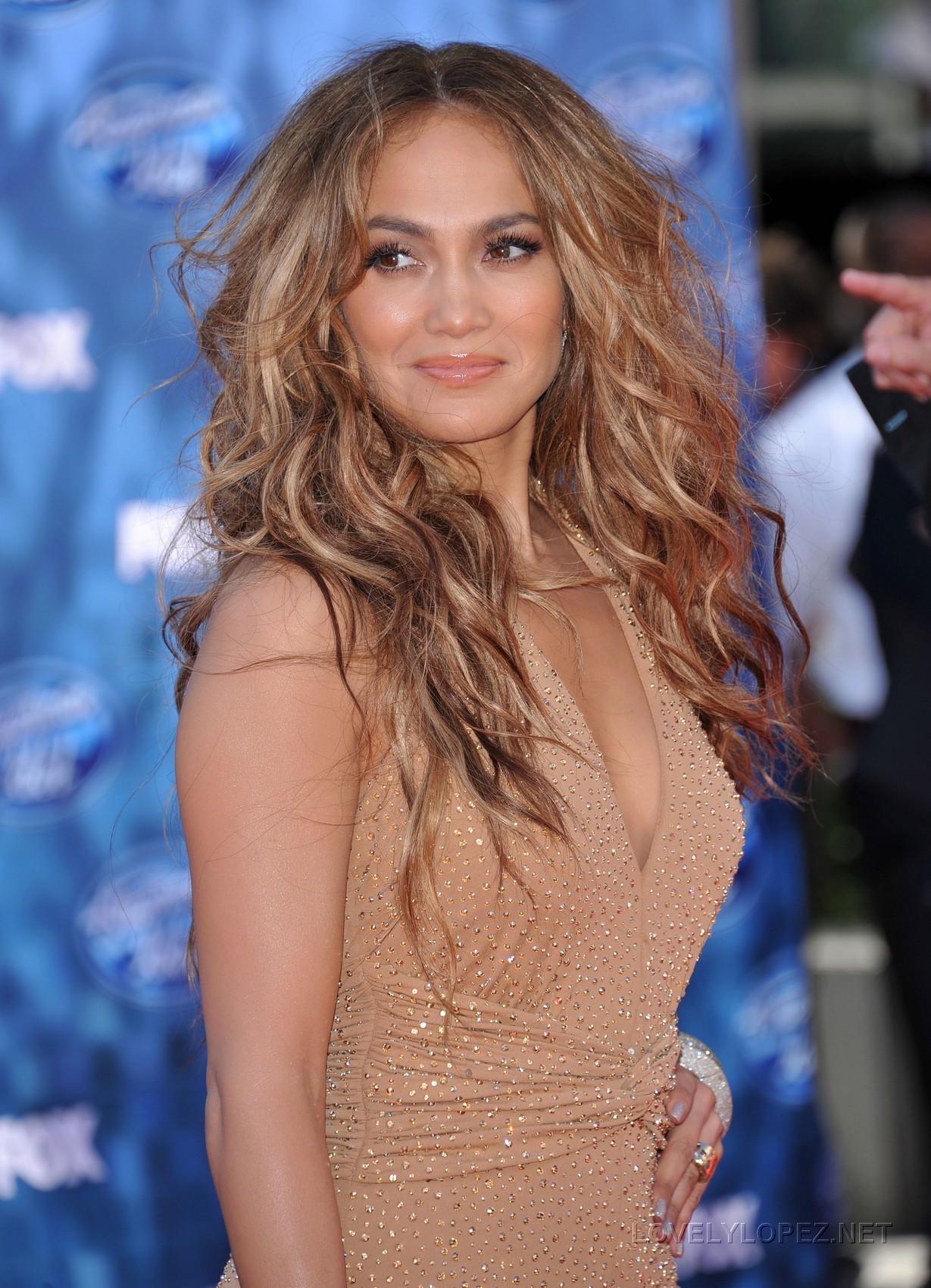 Jennifer Lopez has been confirmed as returning to American Idol.
The "On The Floor" singer will be joined by singer Harry Connick Jr. and returning judge Keith Urban when the show comes back for its 13th season next year. The 44-year-old pop star is coming back to the panel after appearing as a member in 2011 and 2012 and will command a hefty pay cheque, thought to total as much as $17.5 million.
Randy Jackson, who retired from his role as judge earlier this year, will still appear, but as an in-house mentor to acts.
Describing the judging panel, Kevin Reilly - Chairman of Entertainment at network Fox - said, "Jennifer Lopez, the triple-threat global superstar who loves and whom Idol fans love; Harry Connick Jr., a bona-fide musical genius and fantastic Idol mentor whose honesty and expertise can help turn these hopefuls into stars; Keith Urban, a multi-Grammy-winning artist who was such a positive force on the show last season. We are also very excited to have our friend Randy Jackson now in a new role as mentor, and the captain of our team - the heart and soul of 'Idol' - Ryan Seacrest returning as host."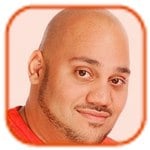 Posted by Andru Edwards Categories: Music, Prime Time, Reality, FOX, American Idol, Announcements, News,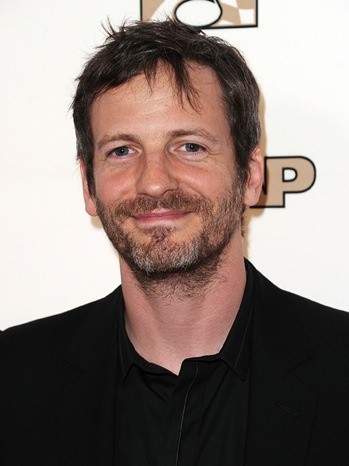 Britney Spears and Katy Perry's music producer has officially signed on as the third judge on American Idol.
Dr. Luke, whose real name is Lukasz Gottwald, has nabbed the final spot to appear on the judging panel alongside Keith Urban and Jennifer Lopez on the show's upcoming 13th season.
A source told E! News that the 39-year-old musician, who is responsible for creating hits such as Katy's "California Gurls," Kesha's "Tick Tok," Britney's "Hold It Against Me," as well as Miley Cyrus' new track "Wrecking Ball," finalized his deal with FOX this week.
The American producer was reportedly approached to take the job after Justin Bieber's manager Scooter Braun, rapper Kanye West and Black Eyed Peas star will.i.am turned down the opportunity. P. Diddy also allegedly turned down American Idol because he didn't want to work with Jennifer.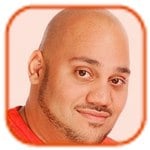 Posted by Andru Edwards Categories: Music, Prime Time, Reality, FOX, American Idol, Gossip, News,
Nicki Minaj has "no complaints" about her stint on American Idol.
Although the "Starships" singer quit the show after just one season, which was dominated by her feud with fellow judge Mariah Carey, Nicki insists her time on the show was a "blessing" and she loved every minute of it.
"My experience was great! It was a blessing. I had a wonderful time and I learned a lot about myself; I learned a lot about the worlds' perception of me. And I think it was a great thing for hip hop to see me transcend. It was really inspiring. No complaints whatsoever!"
While Nicki has no clue about who will take over from her on the panel, simply saying, "I have no idea, but God bless them," former judge Jennifer Lopez hasn't ruled out a return: "I don't know what's happening over there. I don't know. We will see. I'm always open to the infinite possibilities that the universe has to offer. So you never know. I was emotional about [leaving]. I just had such a good time there. It fit ... I felt like family [and] I get emotionally attached."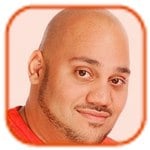 Posted by Andru Edwards Categories: Music, Prime Time, Reality, FOX, American Idol, Gossip, Rumors,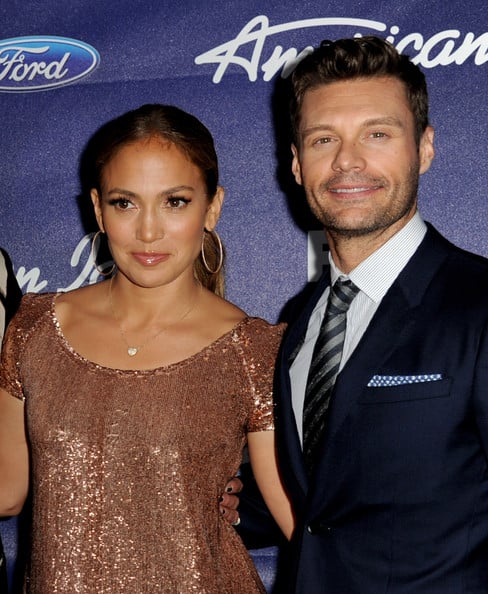 Jennifer Lopez held a secret meeting with Ryan Seacrest amid rumors she is preparing to return to American Idol.
The 43-year-old singer met with the show's host at an industry office building in Beverly Hills on Friday, and was reportedly desperate to keep their reunion under the radar. An eyewitness told gossip website RadarOnline.com, "J.Lo was driven there by her regular driver. Ryan arrived simultaneously, and didn't look happy to have been spotted."
The "Dance Again" hitmaker looks set to take back her seat on the judging panel when Mariah Carey and Nicki Minaj - who quit the talent show last week to focus on their music careers - leave. Her manager Benny Medina was previously said to have met with show bosses to discuss her potential comeback and it appears negotiations are now in the final stages.
Click to continue reading Jennifer Lopez Meets Up with Ryan Seacrest
© Gear Live Inc. – User-posted content, unless source is quoted, is licensed under a Creative Commons Public Domain License. Gear Live graphics, logos, designs, page headers, button icons, videos, articles, blogs, forums, scripts and other service names are the trademarks of Gear Live Inc.