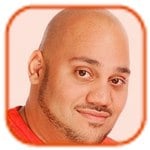 Posted by Andru Edwards Categories: Handhelds, Women, Men, Techies, Teens, Under $250, Under $500,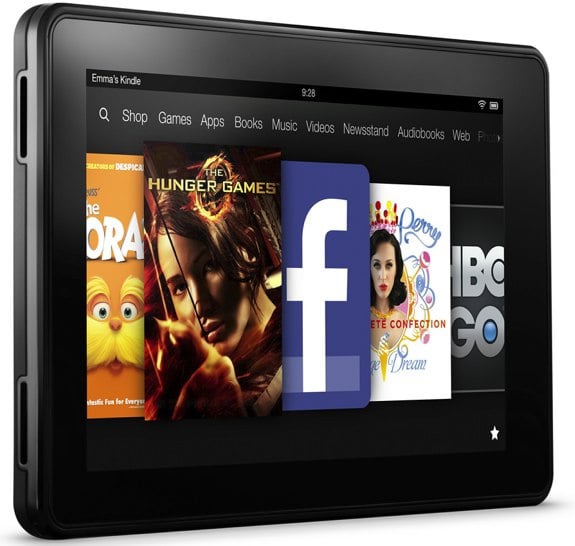 We continue our 2012 Holiday Gift Guide with the Amazon Kindle Fire tablet. Why the Fire, and not the Kindle Fire HD? While the HD is a fine tablet in its own right, the price of the regular Kindle Fire is just right--especially if you buy quickly! As it turns out, Amazon is selling the Kindle Fire at a 20% discount for the next 3 hours (or until it runs out of stock, whichever comes first!) Amazon's looking to disrupt the tablet landscape with the Fire, and is pricing the Fire aggressively at $129 during this sale.
Purchasers of the Kindle Fire also get a 30-day trial of Amazon Prime, which'll let you get a nice sampling of what the company's Video on Demand service offers. Other services you can access from the Fire include Amazon's Android Appstore, Kindle books, a host of magazines, Cloud Drive, Cloud Player, and the Amazon MP3 service.
You can pick up a Kindle Fire now for $129 on Amazon. If you miss the sale, it's still a good deal at its regular $159 price.
Honorable Mention: Kindle Fire HD - $199
Read More

| Amazon Kindle Fire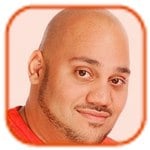 Posted by Andru Edwards Categories: Handhelds, Women, Men, Techies, Under $250, Under $500,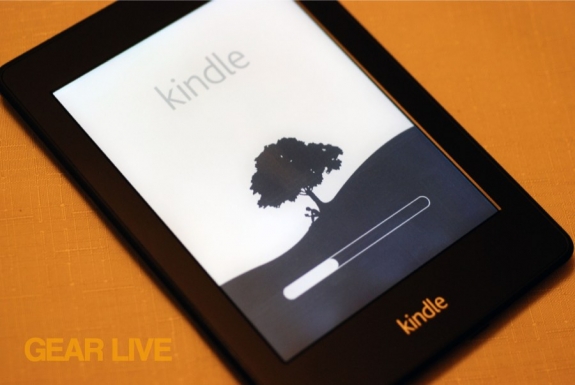 The next item in Gear Live's 2012 Holiday Gift Guide is the Kindle Paperwhite. Why? well, as great as e-ink readers have been (and they've been pretty stellar,) since the original Amazon Kindle was released, their one tragic flaw has been that they become pretty useless in the dark. You either simply can't read them, or have to use a small light attachment accessory. Enter the Kindle Paperwhite. Amazon has designed what we consider to be the best e-ink reader to hit the market. It's flagship feature is the front-lit display, which works great when you're in the dark and want to read your latest ebook purchase without using a backlit tablet that's hard on the eyes, or an awkward clip-on light accessory. It also supports new features like telling you how much reading time you have before you finish your current chapter, and an all-touch display with virtually no lag. Check out our Kindle Paperwhite review, unboxing gallery, and video after the break for more, and head on over to Amazon to pick up the Kindle Paperwhite for $119 for that bookworm in your life.
Honorable mention: Nook Simple Touch with GlowLight
Click to continue reading 2012 Holiday Gift Guide: Amazon Kindle Paperwhite
Read More

| Amazon Kindle Paperwhite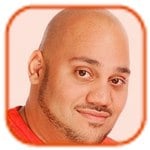 Posted by Andru Edwards Categories: Hot Deals, Internet,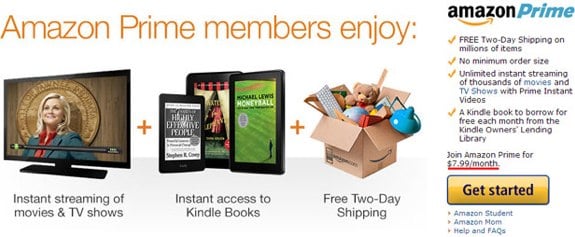 Amazon Prime is the best deal in tech, and now Amazon aims to make it's two-day shipping, Kindle Lending Library, and instant movie and television streaming service a bit more accessible with an alternate price structure. Amazon customers now have the option of paying $7.99 per month for a Prime membership, which some may find more palatable compared to the yearly $79 lump sum pricing. Obviously, paying for a year up front offers a 20% savings, but we're sure many will opt for the monthly payment interval. Some are calling this a direct shot at Netflix and Hulu, each of which also offer instant streaming of television and movies, however, both lack any sort of shipping option (or retail store,) or monthly ebook lending library.
Read More

| Amazon Prime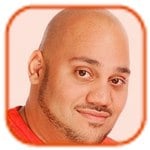 Posted by Andru Edwards Categories: Features, Handhelds, Product Reviews, Videos,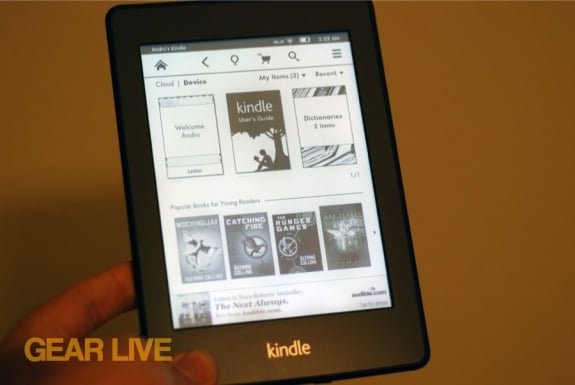 Amazon introduced the Kindle Paperwhite alongside the rest of the completely refreshed Kindle family at a special event on September 6, and some would argue that, despite three new Kindle Fire tablets being introduced, the star of the show was the Kindle Paperwhite. The Paperwhite takes the place as the top E Ink Kindle model. Avid readers still have an affinity towards E Ink displays, as they're much easier on the eyes than backlit tablets and smartphones. The problem with them is that they generally are unusable in the dark. Barnes & Noble solved that with its Nook Simple Reader with GloLight, and now Amazon has its own solution with the Kindle Paperwhite, which features a front-lit, touch-sensitive, E Ink display. Does it live up to the hype? Follow along in our unique take on a Kindle Paperwhite review to find out.
Click to continue reading Amazon Kindle Paperwhite Review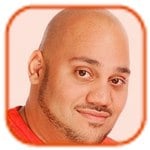 Posted by Andru Edwards Categories: Features, Galleries, Handhelds,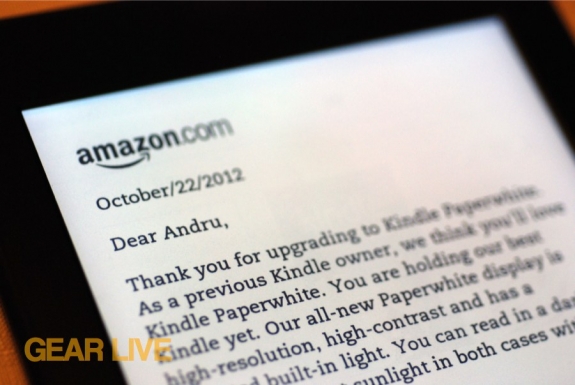 Our Amazon Kindle Paperwhite review is coming later today, but in the meantime, as we like to do, we've put together a gallery of images showcasing the item. Head on over to our Kindle Paperwhite unboxing gallery to get a look at Amazon's flagship e-ink reader, the first from the company to sport a front-lit display. You can pick up the Kindle Paperwhite on Amazon.
Gallery: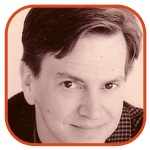 Posted by Tom Mason Categories: Editorials, Independent,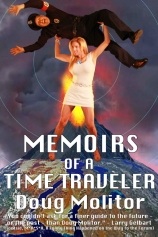 When Larry Gelbart likes someone's writing, I pay attention, especially when that writer is a friend of mine.
Television writer Doug Molitor has just released his first novel, Memoirs of a Time Traveler, in paperback through Amazon's createspace.
Here's the story: "A wild, Amazonian tourist from the future drags a young archaeologist of today on a chase through time, from ancient Atlantis to a hellhole future, from 1776 to Golden Age Hollywood, trying to stop her psycho ex, whose thefts of legendary objects are rewriting history. Sci-fi meets romantic comedy with sword-swinging adventure."
Click to continue reading Memoirs Of A Time Traveler!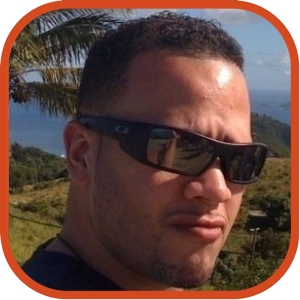 Posted by Jason Diaz Categories: Corporate News, Internet,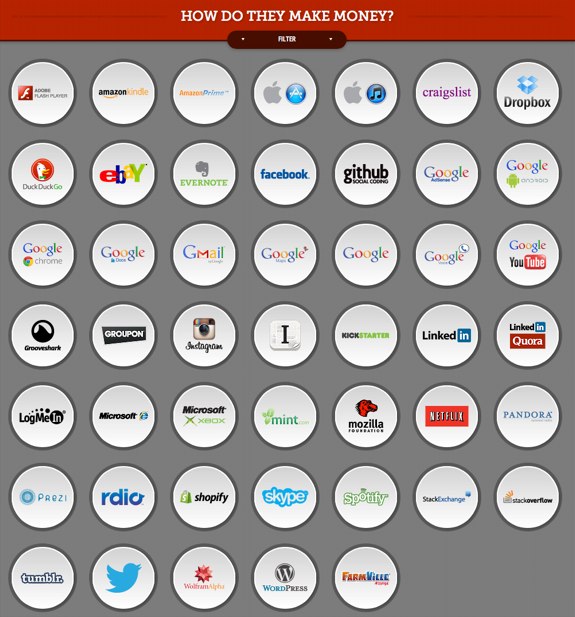 Ever wonder how your favorite tech companies, apps, services or social networks like Facebook and Twitter actually make money? Do they even make a profit? This cool HTML5 optimized page by RCS See Interactive answers that very question. It gathers up all of that info and breaks it down into categories in a cool interactive way. It lets you know which companies make money from advertising, subscriptions, lead generation, selling your data (yep, that happens a lot!), freemium models, and royalties. Go check it out! Tap any circle and what you find may surprise you.
[Thanks, Pedro!]
Read More

| How Do They Make Money?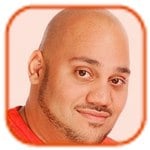 Posted by Andru Edwards Categories: Features, Handhelds, Product Reviews,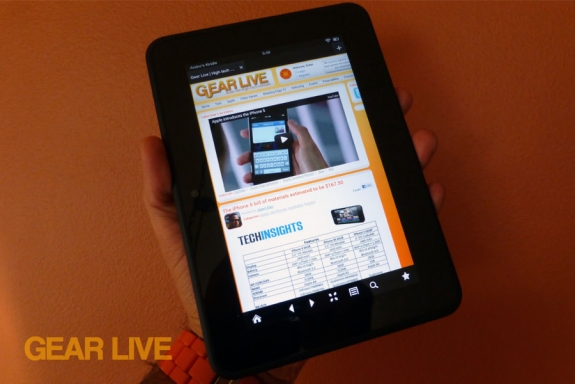 When Amazon announced the new Kindle Fire HD, it took a firm step into its transformation into a major player in the consumer electronics space. Jeff Bezos sold the fact that Amazon was in the unique position that allowed it to create a device that was about more than just the gadget itself--Kindle Fire is all about the services that are tied to it, and the Fire HD in particular is the cream of Amazon's tablet crop. Then the price was announced, and at $199 heads turned and ears perked. A high quality tablet that is completely tied in to Amazon's ecosystem with a great display, rock solid Wi-Fi, and stereo speakers for $199? Is it too good to be true, or is the Kindle Fire HD the king of the 7-inch tablet roost? Read on for our full Kindle Fire HD (7-inch) review.
Click to continue reading Amazon Kindle Fire HD review (7-inch)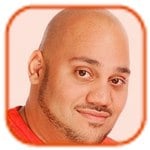 Posted by Andru Edwards Categories: Features, Galleries, Handhelds,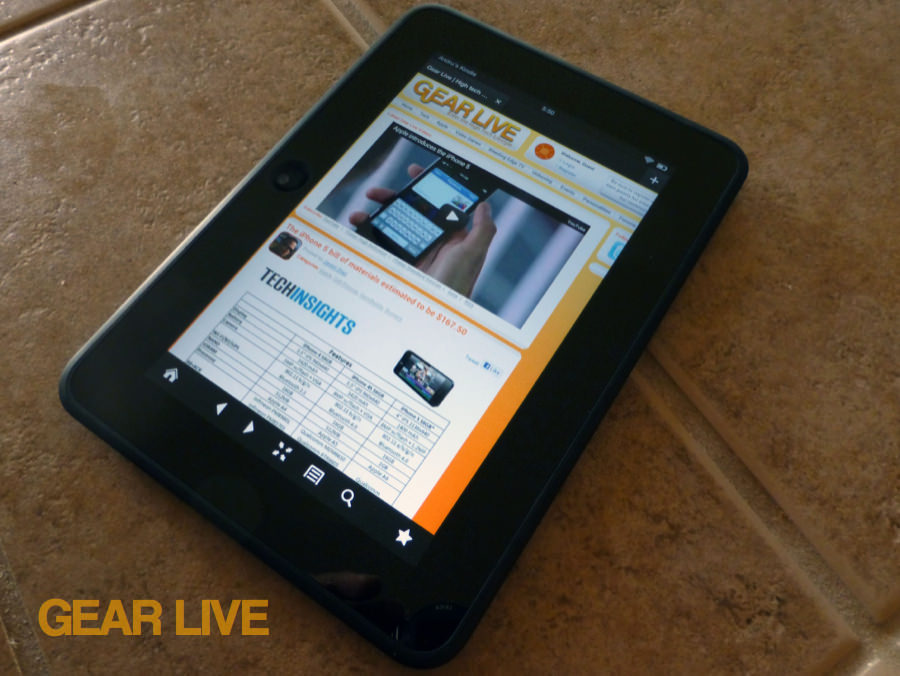 Amazon's new Kindle Fire HD is now available, sporting its 1280x800 display and stereo speaker goodness. We've got one in-hand, and are preparing our full Kindle Fire HD (7-inch) review as we speak, but in the meantime, we've put together a gallery of images showing off the hardware. As you'll see, even just on the outside, it's a nice upgrade from the original Kindle Fire hardware. Also, the Special Offers aren't anywhere near as bad as people made them out to be. Go ahead and check out our Amazon Kindle Fire HD (7-inch) unboxing gallery, and stay tuned for our review.
Gallery: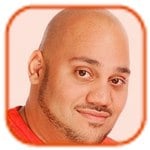 Posted by Andru Edwards Categories: Corporate News, Features, Handhelds, Podcasts, Videocasts, Videos,
Amazon revealed a ton of new Kindle hardware at its 2012 Kindle Press Event last week, and we've got the event here for you to check out. Get a look at the new Kindle Paperwhite, Kindle Fire HD, Kindle Fire, and the entry-level $69 Kindle as introduced by Jeff Bezos. The event ran a little long, so we've condensed it down to make it easier to enjoy. All the gadget news without all the awkward pauses or drawn out demos. There was a lot of info packed into just over an hour, and we've squeezed it down to just over 25 minutes for you. Check it out for all the info on Amazon's latest e-book reader hardware, and admire Jeff Bezos doing his best to stick it to Apple and Google. Oh, and if you wanna read our play-by-play, you can check out our live coverage of Amazon's Kindle event.
© Gear Live Inc. – User-posted content, unless source is quoted, is licensed under a Creative Commons Public Domain License. Gear Live graphics, logos, designs, page headers, button icons, videos, articles, blogs, forums, scripts and other service names are the trademarks of Gear Live Inc.